Right now, you may find yourself confined to the realms of your couch. But don't let that stop you from exploring some of the world's most incredible attractions. In today's digital age, many of the best tourist sites can be seen up close in spectacular detail from the comfort of your own home. The rise of virtual sightseeing experiences has given travel fans the ability to simply jump online to grab their travel fix. So if you're forced to hide away inside for a while, or you are just not quite ready to pack your bags again for a full-on travel adventure, then delve into the world of a virtual experience instead. Many attractions now offer stunning 360-degree virtual tours and interactive images that give you the chance to view their fascinating details and jaw-dropping views without even having to step out of your front door. While this digital trip is probably no substitute for the real thing, it does give you a perfect opportunity to plan your real-life trip with precision detail. So whatever city is next on your travel radar, check out these incredible virtual experiences for some inspiration.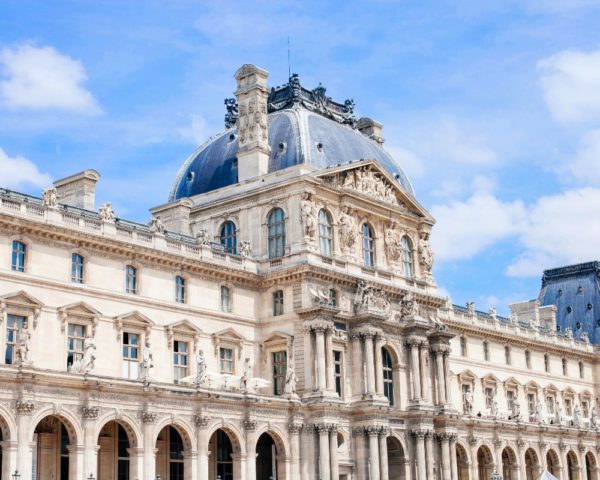 Paris
The Louvre
A trip to the French capital wouldn't be complete without a visit to this world-renowned museum, featuring Leonardo da Vinci's famous Mona Lisa. It's a true grand dame of Parisian art and architecture, featuring over 35,000 pieces of amazing artwork in an extravagant palace. Engaging virtual tours showcase the beauty of the museum's rooms and treasures, from ancient Egyptian antiquities located in the museum's Sully wing, to the gorgeous Galerie d'Apollon with its spellbinding painted ceiling.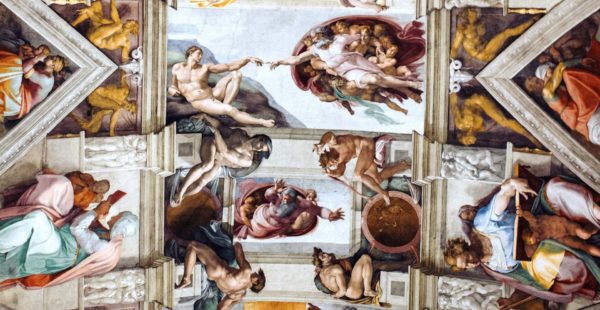 Rome
Sistine Chapel
 This Roman Catholic refuge in the heart of Rome's Vatican City is the epitome of artistic beauty thanks to its otherworldly frescoes by Italian master-painter Michelangelo. The chapel's heavenly ceiling is its highlight, featuring scenes of biblical characters, gods and angels in soft and serene colorways. The most famous of these is a section called 'The Creation of Adam,' depicting God himself reaching out to Adam, the first man on Earth according to the Christian faith. See if you can spot it using the interactive virtual tour, which allows you to zoom in up close to the beautiful paintings.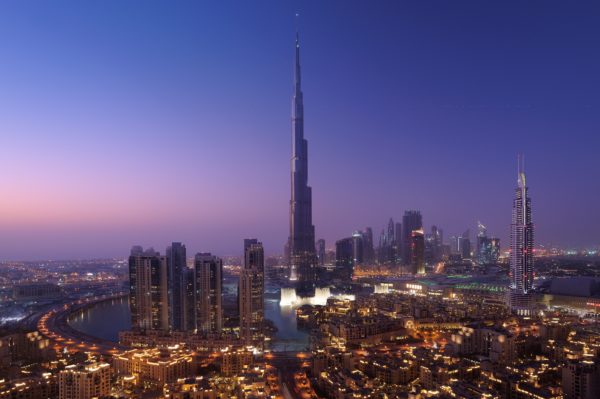 Dubai
Burj Khalifa
As the world's tallest building, towering proudly over the city at 2,716.5 feet, you simply cannot miss this architectural wonder from wherever you stand in Dubai. If the height of the building doesn't make you slightly dizzy, then its diverse array of world records will; as the world's tallest free-standing structure, with the most floors, the highest observation deck, the highest occupied floor, the tallest art gallery and the world's longest elevator ride, it has many things to brag about. But perhaps the best thing of all is the view you can experience from up top – think sparkling ocean, steely skyscrapers and dreamy deserts in the distance. See it all in this virtual tour from a virtual birds-eye-view.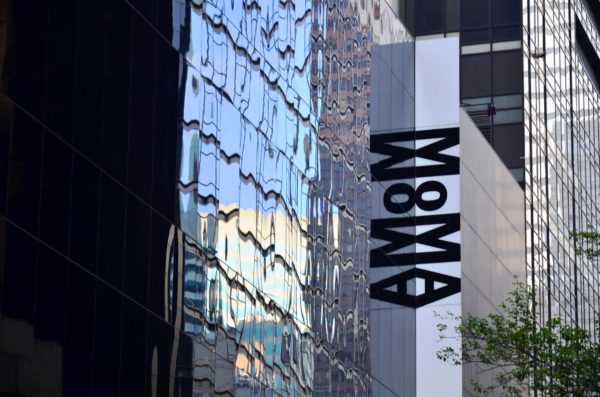 New York
Museum of Modern Art
MoMA is a must-see attraction for any NY enthusiast. Located in Midtown Manhattan amidst a sea of skyscrapers, it's the perfect place to escape for a while from the busy streets of the Big Apple. Filled to the brim with contemporary art masterpieces from some of the most recognizable art icons, it's one of the world's best locations to view artworks that have truly shaped the course of human creativity. Take your pick from over 150,000 vibrant pieces including Andy Warhol's Campbells Soup Cans and Vincent Van Gogh's The Starry Night in the virtual tour. Or take a sneak peek at its new online exhibit that showcases the vivid geometric works of Sophie Taeuber-Arp.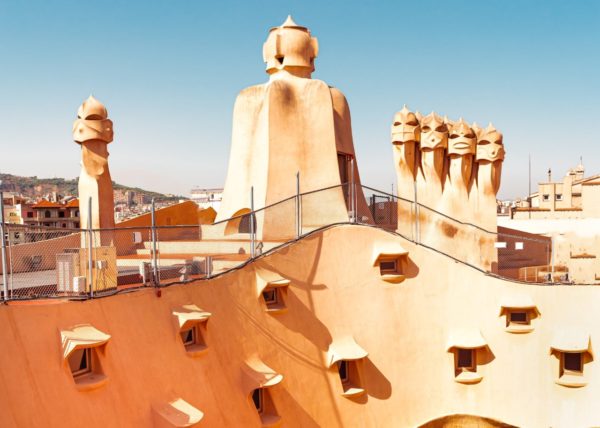 Barcelona
La Pedrera
Barcelona's lavish La Pedrera is a striking UNESCO World Heritage Site built between 1906 and 1912 and designed by Barcelona's greatest architectural hero, Antoni Gaudi. It's a perfect example of his futuristic approach to design, which blends splashes of decorative Art Nouveau splendor with curvaceous and futuristic shapes. This avant-garde style is obvious when you view La Pedrera, with its fascinating twisted façade and alien-like roof-top terrace featuring strange chess-piece chimneys. The virtual tour allows you to take in these mystical shapes with fine panoramic views from the outside and the interior.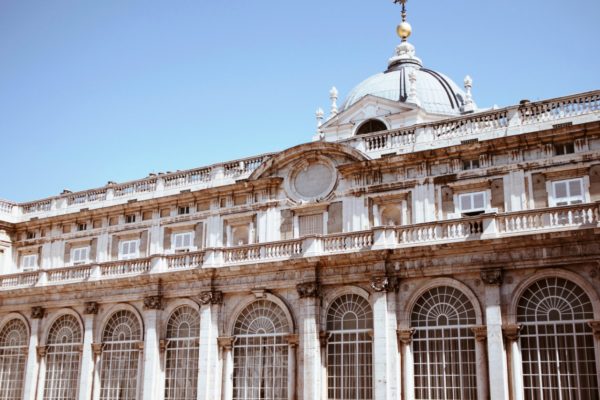 Madrid
Royal Palace of Madrid
Immerse yourself in the world of Spanish Royalty at the official Royal residence of Spain's monarchy. The Royal Palace of Madrid is an exquisite 18th Century mansion in a classic Baroque style featuring grand columns and decorative niches. Inside, you can marvel at the opulent décor as you walk through a series of spectacular rooms, each filled with decadent furnishings and priceless works of art. Think antique paintings, crystal chandeliers and tonnes of gold as far as the eye can see. Check out this stunning virtual tour to see the glitz and glamour in action.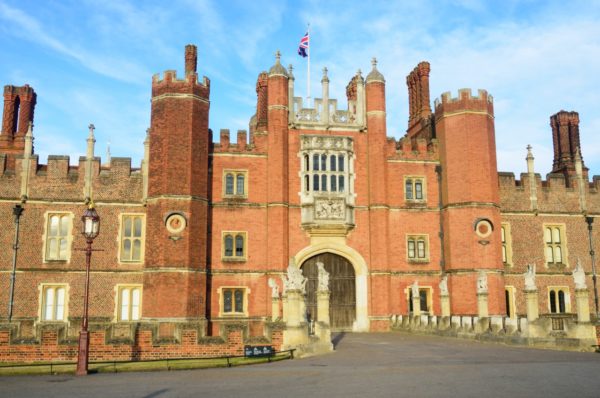 London
Hampton Court Palace
If grandiose stately homes are your thing, then Hampton Court Palace should definitely suffice. This magnificent Tudor castle will transport you to the Medieval times of King Henry VIII as you walk around its history-drenched hallways and rooms. You can instantly see why the place was Henry's favorite Royal hangout thanks to its breathtaking interiors, replete with priceless paintings, fine tapestries and gold just about everywhere. Take a glance at the grand Great Hall in this virtual tour to see the spellbinding beauty of its architecture for yourself.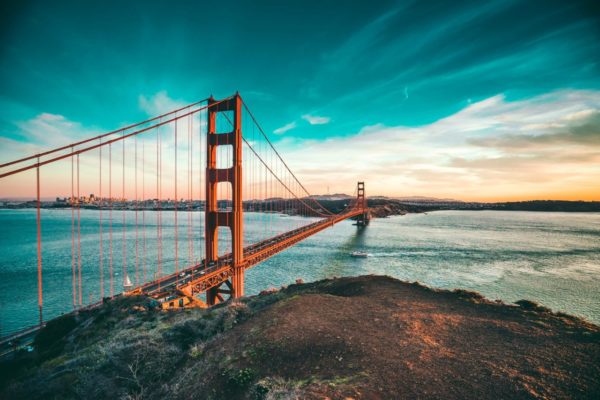 San Francisco
Golden Gate Bridge
This gigantic feat of engineering is a true American idol, having been featured in numerous Hollywood films, from Superman to Planet of the Apes. Recognized the world over for its rusty color and its colossal size, it's also one of the most ideal places to watch a spectacular sunrise or sunset. Simply head to the famed Twin Peaks viewing point to grab a great Instagram snap as the sun turns it a glittering shade of burnt orange. Alternatively, see the bridge peek above the clouds from above in this mind-boggling virtual tour.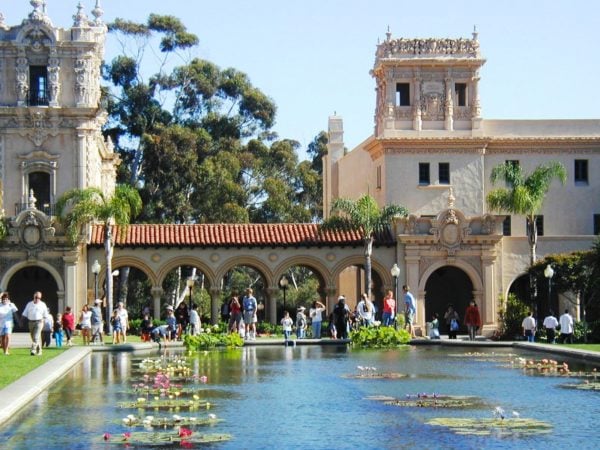 San Diego
Balboa Park
A walk in the park is an absolute delight at this historic natural haven in the heart of old San Diego. As you walk around its manicured gardens filled with lollipop palm trees and lush tropical plants, you'll be transported back in time to an era of Spanish colonialism thanks to the park's Hispanic-influenced follies and mansions. Take a peek at them in this virtual panoramic tour, featuring the Ruben H Fleet Science Center and the San Diego Natural History Museum, against a backdrop of fountains, green trees and a typically Californian blue sky.
Save with Go City
Admission to attractions at these destinations is included with Go City®. You could save up to 55% on admission vs gate price.
Share your trip with us
Follow us on Facebook and Instagram, and share your adventure with us. Tag @GoCity in your travel photos to keep us up to date with your vacation!