Dubai isn't exactly known for their rainy weather, but there is a large part of the year where it's simply too hot to spend much time outside. During Dubai's summer months, the weather is hotter than hot, and you're best served by enjoying one of their many stellar things to do inside. Searching for indoors attractions in Dubai? Check out this list of popular inside activities, including:
At the Top: Burj Khalifa
Hop-on Hop-off Big Bus Dubai
Lost Chambers Aquarium
Ski Dubai Polar Pass
The Green Planet
iFly Dubai Indoor Skydiving
Video Gaming & Virtual Reality
Glow-in-the-dark Mini Golf
Looking for Some Fun Things to do Indoors?
Admission to a number of this top Dubai attractions is included on the Go Dubai® Card. Choose from dozens of top attractions and save up to 52% on admission vs. paying at the gate. See all available passes, attractions, and prices.
At the Top: Burj Khalifa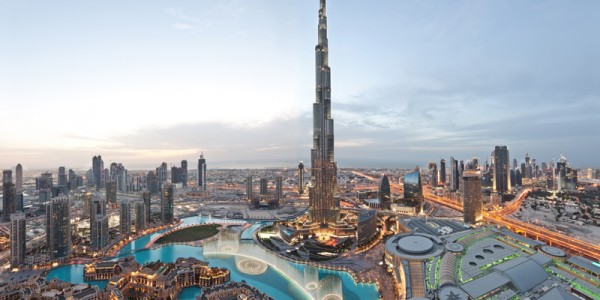 The tallest building in the world should be at the top (get it?) of your indoor attraction list. Observation decks located on the 124th and 125th story of this iconic structure provide unparalleled views of the sprawling modern city below. There are also a few multimedia displays that highlight the history and construction of the Burj Khalifa, as well as the landmarks you can see from the observatories. Getting In: At the Top: Burj Khalifa tickets are included with the Go Dubai® Card.
Hop-on Hop Off Big Bus Dubai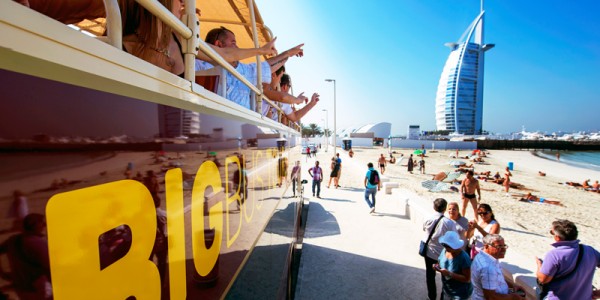 If you want to explore Dubai inside and out, but don't want to do so while going out, then a delightfully air-conditioned Big Bus is a smart choice. Choose from three primary routes, the City Tour, the Beach Tour, or the Marina Tour, all of which feature pre-recorded commentary in your choice of 12 different languages. Depending upon your choice, along the way you'll see major sites like the Burj Khalifa, Dubai Fountain, Heritage Village, Jumeirah Public Beach, the Mall of Emirates, and more. Getting In: Big Bus Dubai tickets are included with the Go Dubai® Card.
Lost Chambers Aquarium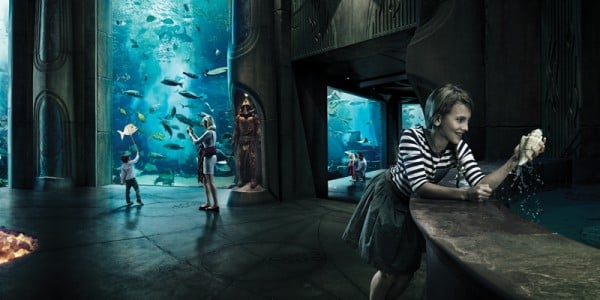 Located at Atlantis the Palm, this Aquarium offers a unique twist on your typical marine animal experience. In addition to the collection of ocean critters and plants from around the globe, the Lost Chambers Aquarium is organized around the concept of the lost city of Atlantis. Featuring exhibit tanks and décor that evoke this grand, ancient city, the aquarium also hosts daily "Myth Tours" (included with your admission) that highlight cultural information about Atlantis alongside info about their diverse sea life populations. Getting In: Lost Chambers Aquarium tickets are included with the Go Dubai® Card.
Ski Dubai Polar Pass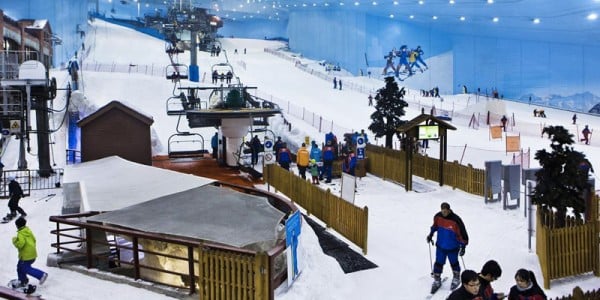 What better way to stay cool indoors on a hot Dubai day than with a trip down the slopes? The indoor ski slopes that is! Visit one of Dubai's greatest wonders, Ski Dubai. It's the world's largest indoor ski park with genuine snow. Visitors can choose from a couple of different snow activities including bobsledding, snowball fighting, sledding, and more. Of course, visitors also love the opportunity to see real penguins waddle past on their mazy routes through the attraction. Getting In: Ski Dubai Polar Pass tickets are included with the Go Dubai® Card.
The Green Planet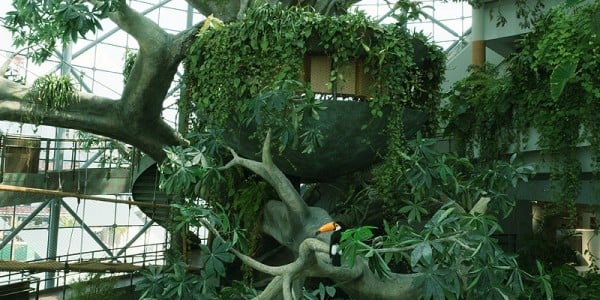 This attraction is suited for adults and kids alike. It offers engaging educational material alongside the simply amazing biological entity that is the indoor, vertical rainforest. You read that right – the Green Planet is a four-story building that encompasses an entire rainforest, from the bottom floor flooded rainforest to the canopy at the very top. Encompassing more than 3,000 species of plants and animals, this rainforest hopefully inspires international efforts at conservation and wildlife advocacy. Getting In: The Green Planet tickets are included with the Go Dubai® Card.
iFly Dubai Indoor Skydiving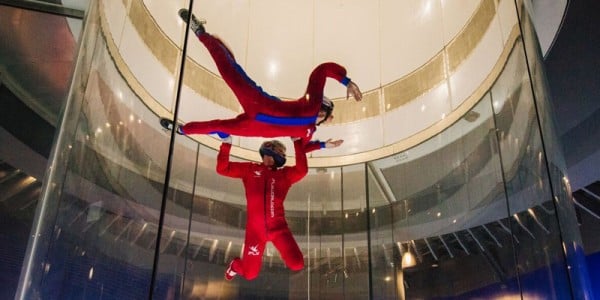 If you've ever wanted to experience the sensation of flight without the terrifying part about jumping out of an airplane, this is the attraction for you. Guests will enjoy two separate, one-minute-long flights in this entirely indoors skydiving adventure. All required gear is provided, and you'll be assisted with "pre-flight" training. It's a must for anyone looking to knock skydiving off their bucket list. Getting In: iFly Dubai Indoor Skydiving tickets are included with the Go Dubai® Card.
Gaming & Virtual Reality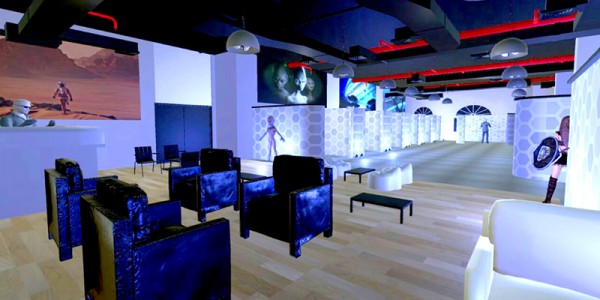 For visitors who gaming and action, there are plenty of indoor opportunities to enjoy in Dubai. First up, laser tag is a popular favorite among kids of all ages (including "big kids" who never grow out of their love of tag). Or, engage in a few hours of virtual reality gaming that offer options for FPS, Action/Adventure, Kid-Friendly, Fitness, Puzzles, and Horror-inspired games, among others. Getting In: Laser Tag Game & Mini Movies at Thrill Zone tickets and Virtual Gaming tickets are included with the Go Dubai® Card.
Glow-in-the-dark Indoor Mini Golf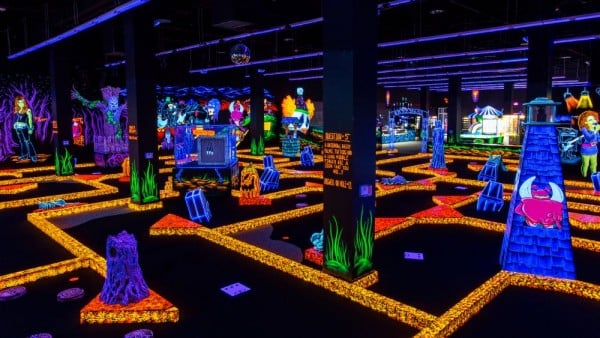 Love a good round of mini golf? Then you'll adore this fun twist on a classic favorite. Take the game indoors…and make it glow in the dark! At this 18-hole course, you'll have a blast navigating challenging and exciting obstacles. Plus, the decorative theme of the course is an "out of this world" atmosphere, so you'll really feel like you're stepping into a sci-fi wonderland. Getting In: Indoor Mini Golf tickets are included with the Go Dubai® Card.
Indoor Attraction Recap
So there you have it – plenty of top attractions and activities to enjoy inside in Dubai. Pick up a Go Dubai® Card to save up to 52% on admission. Enjoy your trip!