Birthday person! Your time is nigh. The big day approaches, and you've decided to travel to magical Dubai to enact your birthday celebrations. But what wonderful wonders await you in this desert paradise? Time to find out. Put on your birthday helmet, and strap up your birthday boots, because we're about to tell you about the best things to do in Dubai for a birthday! Are you ready? Let's go. 
Including:
Aquaventure Waterpark at Atlantis The Palm
Ski Dubai - Snow Classic
Black Pearl Sightseeing Cruise
4x4 Quad Bike Tour in the Desert
iFly Dubai Indoor Skydiving
and more!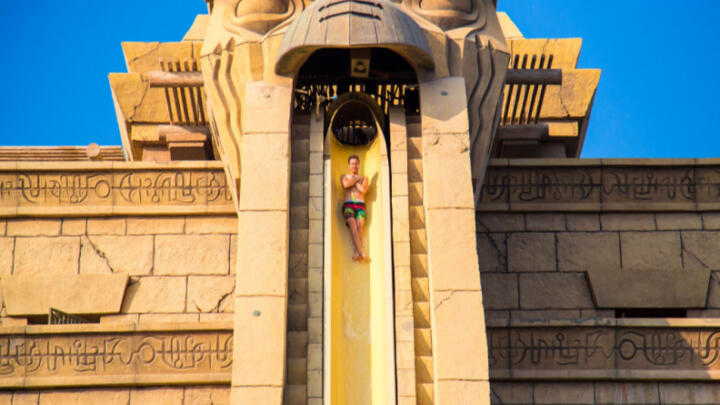 Image courtesy of Ingus Kruklitis/Shutterstock
Go on an underwater adventure
Want to spend your birthday frolicking under the ocean? Of course you do, birthday person. And now you can, thanks to the Aquaventure Waterpark at Atlantis The Palm. While it's geared to thrill seekers of all ages, that doesn't mean you can't live out your inner kid on one of the many slides, rides, and other experiences!
Do you have the steel to ride the Leap of Faith? This speedy slide plummets straight through a shark-filled lagoon at a breakneck pace. Will the sharks get you? We know they have a taste for birthday people. 
Or date to challenge the god of the sea himself at Poseidon's Revenge. Enter one of his devious capsules and prepare to plummet down at speeds of 60mph.
And after all the excitement, you can go and lounge at one of the many relaxation stations, and grab a bite to eat should you need to refuel. 
The perfect answer to cooling off in Dubai's famous heat, Aquaventure Waterpark is easily one of the best things to do in Dubai for a birthday!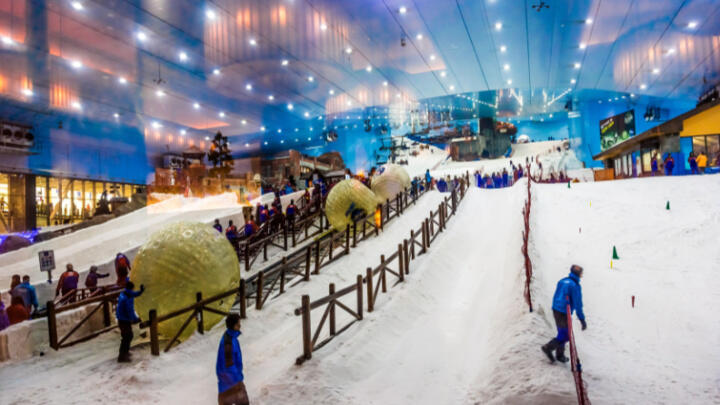 Image courtesy of S-F/Shutterstock
There's snow way
Skiing is generally undertaken in colder environments, so it may surprise you to find out that Dubai has its very own winter paradise, thanks to Ski Dubai Snow Classic. There are even penguins, if you can believe it. 
At the world's largest indoor ski park - because of course it's indoors - you'll be free to ski, board, or sled down its multiple courses and over its many snowy hills. You can even ride inside a giant snowball, which needs to be seen to be believed. 
Test your mettle on the Mountain Thriller toboggan experience, and even ride a chairlift up to the top to see amazing views of the entire complex. And then there are the penguins, who you can admire from a distance. 
And if you're not a pro, or don't fancy lugging your kit abroad, do not worry a bit. All the gear, from the jackets to the boots, is provided on entry. 
So, go tear up the slopes, you legend.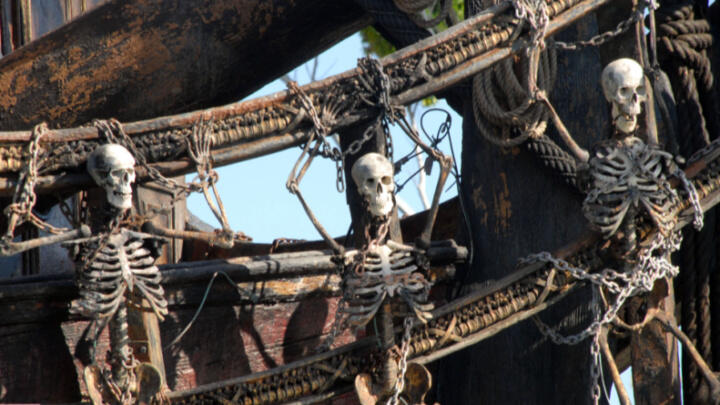 Welcome to the Caribbean, love
Want to sail the seven seas and live the pirate's life on your birthday, birthday person? Well, now you can, thanks to Captain Jack Sparrow himself! The darling, and the only real reason to watch any of the Pirates movies, is back and ready to steer your birthday towards treasure. Yarr!
Hop aboard the Black Pearl herself and take a tour of the waves around Dubai. You'll travel through the stunning Ras al Khor (Dubai Creek Harbour) and on to Mohamed Bin Rashid, where you'll pause to marvel at the views of the Burj Khalifa. Each provides the perfect picture opportunity should you wish to make your colleagues back home jealous. Plus, ask nicely enough, and maybe even Captain Jack himself will take some time away from his vocal guiding to pose with you. 
Swashbuckling fun and a delightful ride, this tour is definitely one of the most pirate-y things to do in Dubai for a birthday!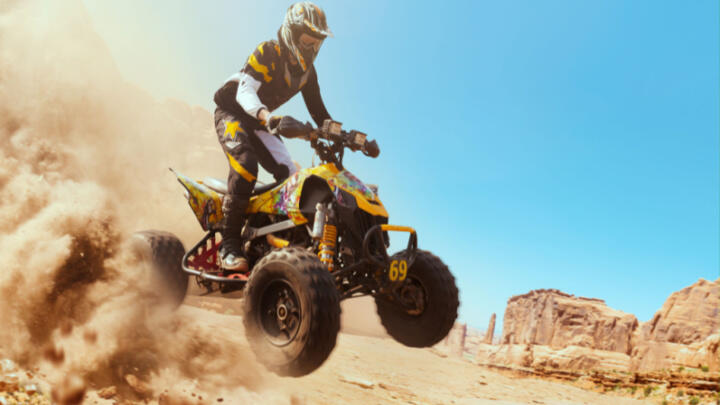 On all 4's
Calling all speed freaks out there. Yes, even you, birthday person! Ever wanted to live out your wildest desert fantasies that include camels? Well, now you can, thanks to this camel, sandboarding, and quad biking adventure over Dubai's dunes.
It all starts at your hotel, where you'll be picked up and driven to base camp (very cool). Then, you'll hop on a camel for a morning ride through the desert (super cool). Once you're done channeling your inner Lawrence of Arabia, you'll sand cruise through one of the biggest dunes in the region (really cool). And finally, you'll end your adventure by riding freaking quadbikes on a specially designed track (mega cool). 
So go get sandy. It may be coarse, rough, and irritating, and get everywhere, but that doesn't mean it can't make for some rip-roaring birthday fun.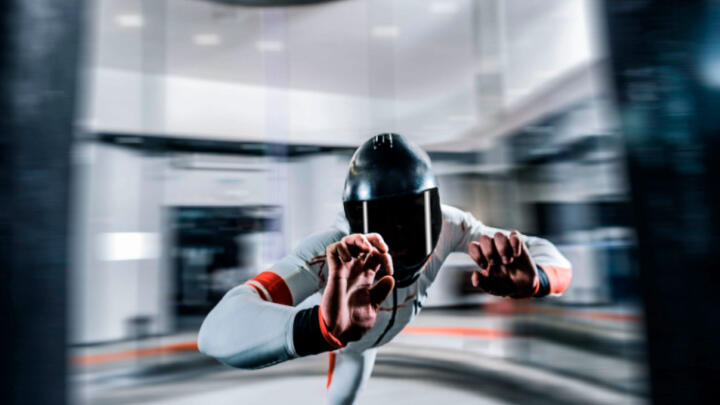 I fly, you fly, everybody flies
Ever wanted to jump out of a plane and feel the wind blast against your body as your plummet towards the Earth? Perhaps the whole 'risking your life' bit might put a spanner in the works? Well, spanner no more, birthday friend, because iFLY Indoor Skydiving takes the fear out of flying!
As the name suggests, this indoor skydiving center specializes in indoor thrill-seeking experiences. Prepare to be suspended in mid-air with constant wind speeds of up to 200 kph, which is a lot of kph. You'll have the chance to try 2 one-minute flights, and it's perfect for newbies and experts alike. New to this skydiving game? Learn how to control your body and make the most of it. Been there, done it before? Feel free to go wild and pop some shapes, you absolute unit. 
Either way, a certified flight instructor will be on hand to give you tips, and all the equipment is included. So what's your excuse? You have no excuse.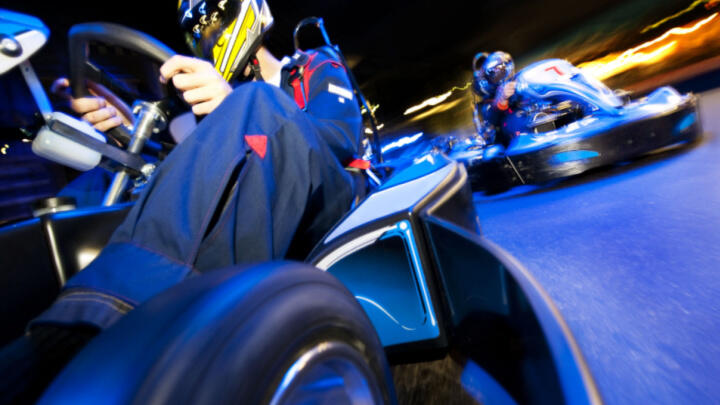 Ride for your life
Ever watched racing and thought you could do better? Put your money where your mouth is, birthday person, and hop into an E-Kart for some heart-pumping racing! Yeaaah!
In the future, all products will have e's in front of them. Finish your e-toast before heading to work. And don't forget your e-umbrella, because it's forecast to e-rain. Well, that future is partly here, thanks to E-Karts, the latest generation of electronic go-karts. 
Take your positions, wait for the green lights, and then pulverize your friends as your race for the finish line in a 7-minute race. Then gloat when you win; the perfect birthday gift. 
And that's our list of the best things to do in Dubai for a birthday! Wondering what to do with the rest of your vacation? Why not check out Go City? With our All-Inclusive Pass or Explorer Pass, you can see all of Dubai's best bits when and how you want. There's so much to do, see, and experience that no matter what you decide to do, you'll love your time in the city!