City Walk Dubai is one of the Emirate's newest and most exciting destinations. This city within a city features wide boulevards and scenic sidewalk cafes that would rival the likes of New York or Paris. There is also an enclosed mall with real, living trees and piped-in birdsong. The area is a peaceful oasis within Dubai's modern maze of soaring skyscrapers. The entire family will find a place to enjoy at City Walk Dubai, and it's especially a hotspot for dedicated shoppers. If you're looking for things to do in City Walk Dubai during your trip, check out our list of the best local activities and attractions, including...
The Green Planet
Mattel Play! Town
Hub Zero
3D Art
Luxury Shopping
Dining
Save on Dubai Creek Area Attraction Admission
Admission to a number of these top Dubai attractions and activities are included on the Go Dubai Card. Choose as you go from dozens of top attractions and save up to 55% on combined admission vs paying at the gate. See all available passes, attractions & prices – Learn more.
The Green Planet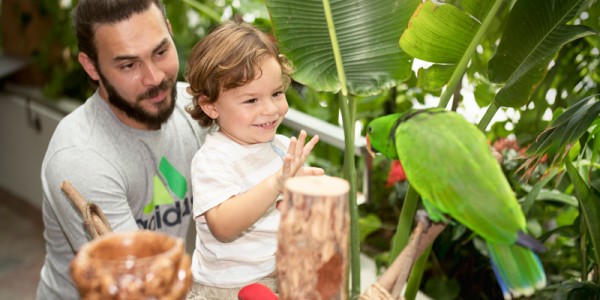 You don't have to go all the way to the Amazon to get a taste of a tropical rainforest. The Green Planet is a completely immersive, vertical tropical rainforest enclosed in its own four-story building. Open to the young and the old, the curious and the adventurous, The Green Planet is an educational and fun destination. You can explore and learn about each floor of the forest. Begin your visit with the base, the Flooded Forest on level one, featuring different types of marine and aquatic life. ext, the Forest Floor, is the humid, dark, and quiet area filled with plant diversity. The Midstory area of the forest follows on the third floor, with more lush greenery and space to soak up the sun that filters through the canopy layer. Finally, the Canopy level on the fourth floor showcases the roof of the rainforest, also a home to birds and other wildlife. As you make your way through each level and area of The Green Planet you'll learn about all the species of plants and animals that call it home, from butterflies and frogs, to tropical birds and insects. You will also get to witness firsthand the crucial role that the rainforest plays in our current and future environment, and how it should be protected and cared for. Getting In: The Green Planet Dubai tickets are included with the Go Dubai Card.
Mattel Play! Town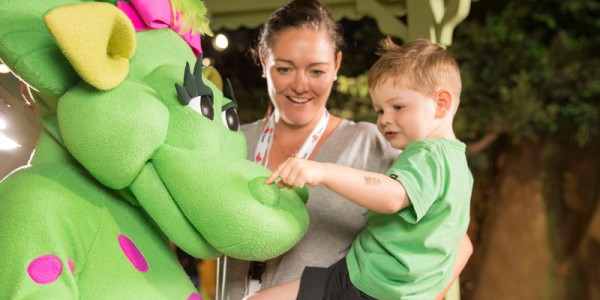 The family fun at City Walk Dubai continues at Mattel Play! Town. This action-packed 'edu-play' venue is designed for children from ages two to 10. Guests to Mattel Play! Town will be delighted with entertaining live shows, educational play experiences, and a ton of hands-on activities and crafts that prompt problem-solving skills and teamwork to induce children's creativity and social skills development. Your children's favorite characters will come alive as they meet Bob the Builder and help him in his mission to steady scaffolding and build a city. They will learn about health and safety precautions as they save the day with Fireman Sam. Or they can dress up for a dance performance with Angelina Ballerina at Camembert Academy. They can also delve into the world of Thomas The Tank Engine and Friends as they take part in the 4D experience. Or perhaps it's making crafts with Barney in his colorful create space that will tickle their fancy. No matter what their favorite character or experience is, there is always something to do at Mattel Play! Town. You can use your Go Dubai Card for entrance tickets into the attraction and many others like it all across the city. Getting In: Mattel Play! Town Dubai tickets are included with the Go Dubai Card.
Hub Zero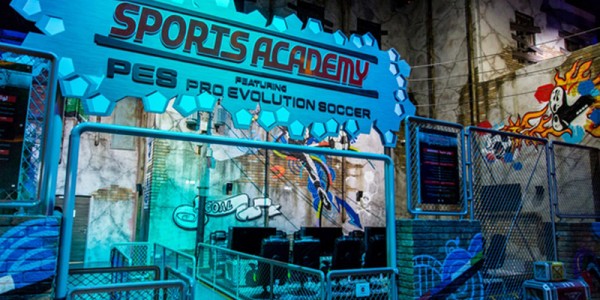 For older travelers, Hub Zero, the region's first immersive entertainment hub, will certainly strike their fancy. This is a collision of worlds, where the real meets the virtual to create the ideal gaming experience with a diverse range of games enhanced with crazy dimensions and cutting-edge special effects. Step into the future of gaming and technology at Hub Zero where you can immerse yourself in a number of interactive games, including a multi-level laser tag arena, 3D games and rides, shooting skill matches, climbing walls and even a race track to put your real life skills to the test. Most interestingly, Hub Zero is the only wireless virtual reality experience in the Emirate. For adults aged 13 and over your Go Dubai Card entitles you to unlimited access of the following games at Hub Zero: Gears of War Laser Siege, Hack Attack, Resident Evil Big Terror, Virtual Arena, Battlefield Armoured Assault, Asura's Wrath, Hyper Drive, Double Agent, Plants vs. Zombies Backyard Brawl, Hero Zone Vertical Adventure, and Sports Academy featuring Pro Evolution Soccer. For children aged three to 12 they will have unlimited admission to the following: Plants vs. Zombies, Tiny Track Racers, and Double Agent. Getting In: Hub Zero Dubai tickets are included with the Go Dubai Card.
3D Art
If you're lucky enough to be visiting Dubai during the more temperate winter and spring months you can catch a glimpse of the incredible 3D art produced at venues around the city, including City Walk Dubai. Selected artists from around the world have been picked by the city to showcase their work in the urban living destination of City Walk Dubai, converting the space into an open-air canvas for the Emirate's 3D Art Festival. Many visitors are even able to watch the artists in action as they craft their masterpieces. A few United Arab Emirates-based organizations will also host free workshops and art talks throughout the festival. Getting In: Public entry to this activity is free, and any specific events may be separately ticketed.
Luxury Shopping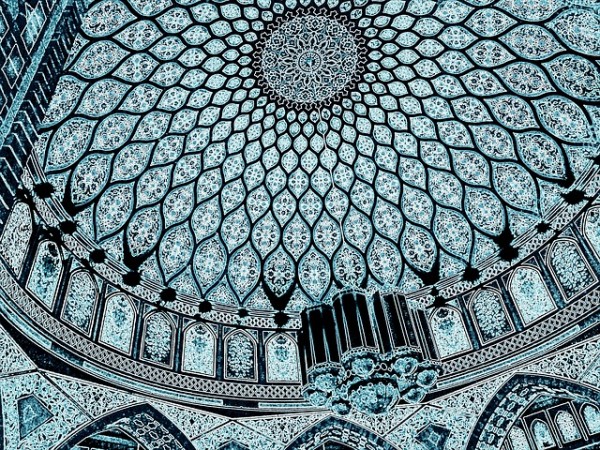 Dubai is truly a shopper's paradise and City Walk Dubai is no exception. The development was designed on a multi-concept experience, with an extremely diverse selection of stores, boutiques, and malls to entice any buyer. From international high fashion, to jewelry designers, to fragrance emporiums, homeware stores, and souvenir outlets, whether you're shopping for yourself or for gifts to bring back home, City Walk Dubai is sure to have a place to suit whatever you desire. Using your Go Dubai Card throughout your trip will save your valuable pocket money so you can literally shop until you drop. Getting In: Public entry to the Dubai shopping malls is free.
Dining
Once you've worked up an appetite from the shopping and the gaming you might want to tuck into one of City Walk Dubai's many delicious restaurants or cafes. Featuring an international lineup, from Italian to American, to Arabic to French to Spanish cuisine you will feel like you're in the heart of a truly bustling city spoiled for choice. If it's not too hot, grab a seat at one of City Walk's outdoor tables lining the picturesque boulevard to enjoy your day as you watch the city go by. There are a number of different dining options available on the Go Dubai Card.
Remember to Save on City Walk Dubai Attraction Admission
There you have it – a few great recommendations for things in the City Walk Dubai area. Many of these fun attraction options and more are included on the Go Dubai Card, where you can save up to 55% on combined admission vs. paying at the gate. We hope you consider adding a few of these great options to your Dubai vacation plans.