Only a short hop from the international airport, Deira still manages to be one of the most charismatic of Dubai's neighborhoods. Forming a part of Old Dubai, its port continues to be a place for traditional dhow trading vessels to be loaded and unloaded by hand, sailing their small cargoes between Dubai, the Middle East and even India.
Its streets are dominated by souks – dedicated to gold, spices and perfumes – where Arabic is still more likely to be heard than English. When it comes to things to do in Deira Dubai there's also a smattering of small museums and even a beachfront park. Plenty of reasons to take a turn in Dubai's original downtown district!
Enjoy the creek-side setting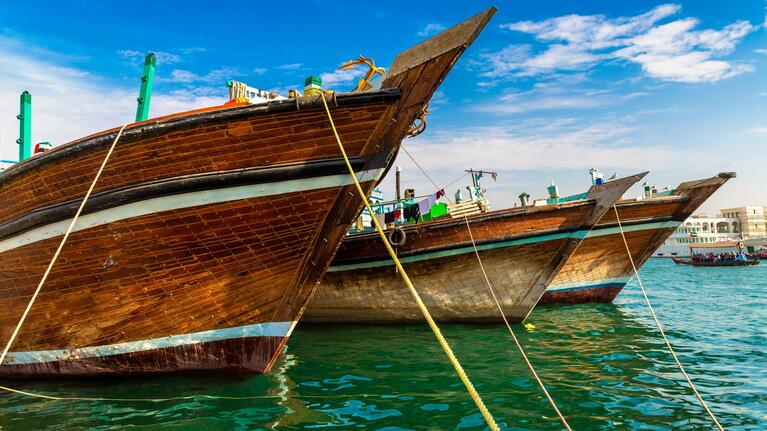 Long before the observation decks at the Burj Khalifa, the world's tallest building, existed and long before Dubai came together with its neighbors to form the United Arab Emirates, there was Deira. As the historic location for mooring dhows, it was the obvious place for the young city's souks to develop.
The simplest of ports, just mooring bollards lining the northern entrance to Dubai Creek, Deira's ageless waterfront provides a contrast to the usual image of Dubai. Its handcrafted and wooden built ships haven't changed much in centuries – except for the fact they now contain engines as well as sails. Still dodging the piracy of the high seas, there's nowhere in Deira with more atmosphere and no better way to discover it than with a creek sightseeing cruise.
However, even staying on dry land there are lots of ways to take in the neighborhood's traditional way of living and working. For instance, Deira's multitude of souks are a world away from the polished floors and mood music of Dubai's malls, providing a much more visceral shopping – or window shopping – experience. Choose between the gold, spice and perfume souks depending on what interests you most.
Delve into Deira's history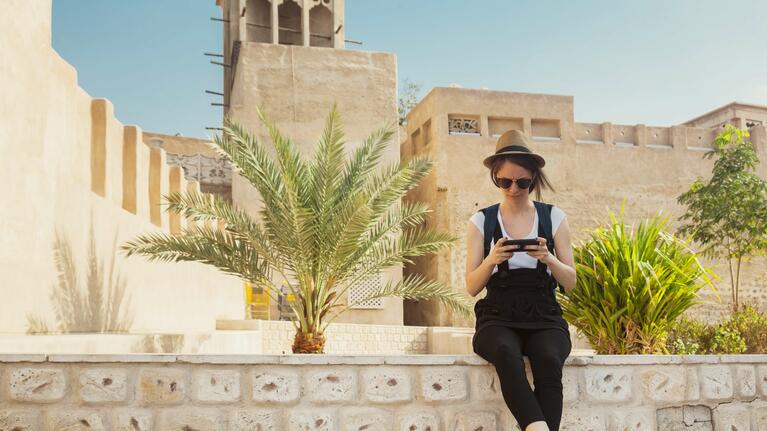 A one minute walk from the Gold Souk is the Dubai Municipality Museum. Fully restored and opened to the public in 2006, it was from this simple building that Dubai was administered for many years. As a result, the museum's collection uses four main sections to focus on the development of the city and state. An old-school museum with plenty of glass cabinets to gaze into, its upper floor balcony is also a nice place to enjoy life on the street below.
The nearby Bait Al Banat – or Women's Museum – does an important job in highlighting the role of women in a society which historically expected wives, mothers and sisters to stay at home and out of sight. Using historical examples to inspire future generations, gallery one hosts temporary exhibitions and gallery two a semi-permanent collection of archive photographs and contemporary artworks.
Dating to 1890, Deira's self-proclaimed Heritage House has the traditional form of buildings of coral stone and gypsum enclosing a central courtyard. It once belonged to an affluent pearl merchant called Sheikh Ahmed Bin Dalmouk, who also financed the next-door Al Ahmadiya School – one of Dubai's most prestigious. Step within, and you'll learn about life behind closed doors, from the majlis meeting place on the ground floor to the kitchens and bathrooms.
Relax in Deira's green spaces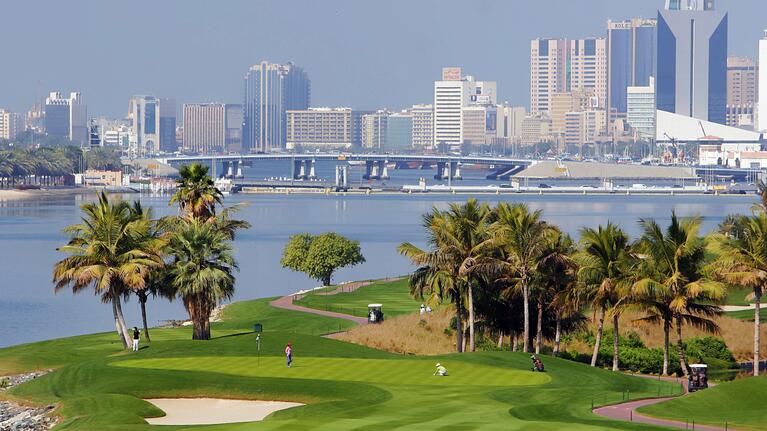 A short distance further along the creek from Deira's wharves, and edged by three of the most luxurious hotels in Deira is Dubai Creek Golf and Yacht Club. A ribbon of verdant green dotted with lakes, bunkers and palms, there are three difficult golf courses to choose between.
The average traveler will probably have the most fun at the insta-ready #minigolfdubai course. Although there aren't any rotating windmills or crazy angles to contend with, there are a series of challenging holes as perfectly manicured as the club's beginner-friendly nine-hole course or the 7000 yard 18-hole championship course.
Greenery without the golf cart can be enjoyed at Al Mamzar Beach Park on a peninsula facing off against Sharjah, Dubai's neighboring (border-free) emirate. Containing basketball courts, climbing walls and beach volleyball as well as barbecues and plenty of places to sit, swimming is an option from its pools or its multiple beaches. It's worth noting that Mondays and Wednesdays are women-only days.
Together, the golf club and Al Mamzar Beach Park form the main green spaces in Deira.
Explore Deira's newest and oldest structures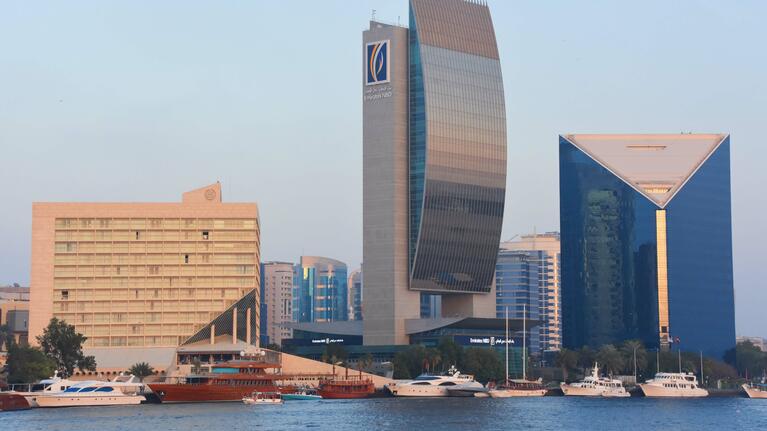 Because of its status as the second oldest neighborhood in Dubai, new developments are largely reserved for other parts of the city. However, architecture fans won't be left disappointed. Start at Burj Nahar, a round defensive watchtower constructed in the 1870s. The last of its kind to remain, it's well worth climbing its steps to add it to your list of places to visit in Deira.
Then continue to the contemporary doughnut shaped Chamber of Commerce building on the waterfront. Beside it stands the headquarters of the National Bank of Dubai, whose curved frontage is meant to replicate the sails of the creek's boats.
On the other side of Deira you'll also find Deira Islands. Made by reclaiming land from the Persian Gulf, the original intention was to create a third Palm. This plan was ruined by the financial crisis of 2008, and it's only now that these islands are coming to life. For the moment there's only a handful of hotel's operating, meaning you'll have the promised eight kilometers of new beachfront pretty much all to yourself!
Go City's top things to do in Deira
It may be just one of Dubai's districts, but there are still several must see attractions in Deira. Its souks cement it as one of the region's most important trading areas, whilst its small but interesting museum collections help to reveal its two centuries of culture.
Deira is an unmissable part of any trip to Dubai. When looking for the top things to do in Deira and Dubai more widely don't forget to check out our pre-pay passes. Travel with Go City and you'll make huge savings on many of the emirate's top attractions.