Planning to travel to Abu Dhabi or  Dubai during Ramadan 2019 (evening of May 5 - evening of June 4, 2019)? Many businesses, stores, restaurants, and attractions will be closed or open during abbreviated hours to observe the Holy month with family and to pray, so you may have to do a little extra planning in advance. We put together a brief guide of everything you need to know about visiting Dubai during the Holy month of Ramadan, including a brief explanation of the holiday, customs, etiquette, and some attraction information with updated hours.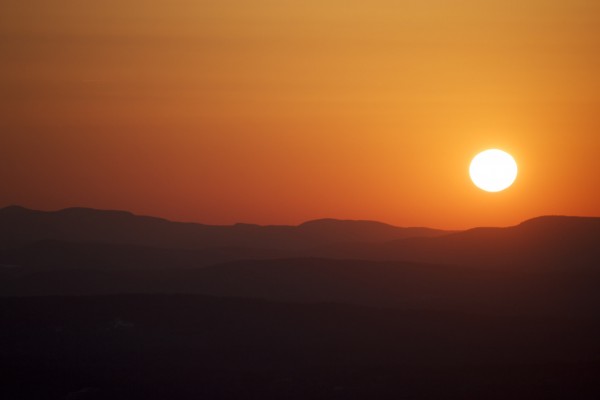 Here's everything you need to know about Ramadan in Dubai
What is Ramadan?
Ramadan is the ninth month of the Islamic calendar and according to Islamic belief, it is observed by Muslims by fasting and prayer to commemorate the first revelation of the Quran to Mohammed. This year Ramadan lasts from the evening of May 5 - evening of June 4, 2019, with the Eid al-Fitr celebration expected to take place around June 3rd-4th, depending on lunar sightings, to end the Ramadan fasting. A typical day for an observant Muslim starts at dawn, with the morning Call to Prayer and 'Suhoor,' the early meal. On weekdays Suhoor is typically consumed at home with family, but on weekends, there are often tents set up in public areas and restaurants that will offer Suhoor before dawn and the Fajr prayer. For the remainder of the day, observant Muslims will fast, or 'Siyam.' Muslims are required to refrain from eating, drinking, smoking, or having bad thoughts, actions, and words between the hours of sunrise and sunset. Fasting is considered to be a reminder of those who are less fortunate and suffering and is thought to bring the faithful closer to God. Be respectful: Ramadan requests non-Muslims to pay respect to those fasting and refrain from eating (even chewing gum), drinking, or smoking in public during Ramadan as well. Women and men should cover their shoulders and their legs at least down to the knees in public, as well. Failing to be respectful of Ramadan etiquette, even as a non-observant visitor, can result in legal consequences such as a fine. Don't worry about going hungry--many restaurants stay open during daylight hours to serve visitors and non-observers and just pull down the blinds or use a makeshift curtain so that people dining will be hidden from view. You won't have too much trouble finding a place to eat. When the sun sets, many Muslims break the fast in the same fashion that the Prophet Muhammad did; with a sip of water followed by dates. After breaking the fast, a large feast, known as 'Iftar,' typically follows. Exercise caution: large crowds gathering to break fast can be targets for extremists, military officials expect an increase in attacks during Ramadan. Always be aware of your surroundings. 
Tourist attraction opening times during Ramadan
Dubai and Abu Dhabi don't completely close during Ramadan, in fact, many popular tourist attractions will be less busy during this time, and lots of upscale hotels will have special events for iftan, so it can be an ideal time to plan a visit to Dubai or Abu Dhabi. However, many shops will be closed or open for abbreviated hours. If you're using the Go Dubai pass, the attractions listed below have updated hours to observe the holiday. As always, please double check each attraction's website or call before you go to make sure they're open.
Burj Khalifa: open daily starting at 11:00 am (not the usual 8:30 am)
Sunset Dinner Cruise Dubai Marina: last day will be May 15th, will re-open October 1st, 2019.
Rainforest Cafe: closed during the day, open after sunset for Iftar (break of fast)
Buca di Beppo: closed during the day, open after sunset for Iftar (break of fast)
Arabian Culinary Experience at Al Hallab: closed during the day, opens after sunset with a special Iftar Buffet
Desert Safari and BBQ Dinner: no live performances during Ramadan
Kayak Tour, Stand Up Paddle, and Windsurf Lesson: closed July 1st-August 31st, 2019.
Dubai Palm Cruise Tour: no water or drinks served
IMG Worlds of Adventure: operates during Ramadan from 3pm to 9pm until 30th May. After that, it will be back to its usual schedule and open from 11am onwards.
1 Day 2 Water Parks Park Hopper at Dubai Parks & Resorts:

MOTIONGATE ™ Dubai: From May 5th - June 4th the park will be open every day. Saturday to Wednesday from 2pm to 10pm, and Thursday to Friday from 2pm to 11pm.
BOLLYWOOD PARKS ™ Dubai: Open every day from 3pm to 11pm.
LEGOLAND® Water Park: Open Saturday to Wednesday from 10am-5pm. Open Thursday and Friday from 10am-6pm.
LEGOLAND® Dubai: Open Saturday to Wednesday from 10am-5pm. Open Thursday and Friday from 10am-8pm.
If you're visiting Dubai or Abu Dhabi during the month of Ramadan, don't worry too much about missing out on attractions or things to do because most places remain open, it will just require a little extra planning in advance to work around abbreviated hours. Be sure to check each establishment's website or call ahead to make sure you have the most up-to-date hours. Be mindful of those observing the Holy month and follow the etiquette outlined above to be respectful and avoid legal consequences. Educate yourself a bit about the holiday's history and cultural traditions, you'll get to see and maybe even experience a lot of it during your visit!
Remember to save on Dubai attractions
If you're planning to do visit top attractions in Dubai, be sure to check out the Go Dubai pass and save up to 55% off combined admission when compared to paying at the gate. From popular theme parks to guided tours and desert excursions, the Go Dubai pass has it all.