Dubai is an immensely popular vacation destination—from gleaming hyper-modern buildings to traditional Arabic art, cuisine, and culture, there's something in the Emirate for all travelers. Of course, for any visitor who's unfamiliar with Dubai, packing to enjoy all that this fascinating city has to offer can be a challenge.
For all its modern attractions, architecture, and infrastructure that feel very western, there are also many cultural differences that visitors need to be aware of when visiting. To that end, we've put together a list of everything to pack for Dubai, from visiting mosques to tubing down waterslides.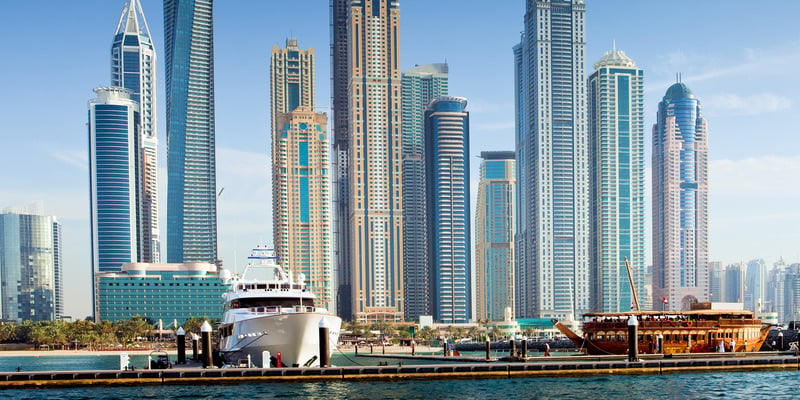 Cover-ups or Kaftans
One of the most popular cultural attractions in Dubai is the Sheik Zayed Mosque. It's a magnificent religious structure with a great deal of history and is well worth your time. If you plan on visiting this free attraction, you'll need to dress appropriately. Limbs must be completely covered, and women must cover their hair. 
If you're looking for more cultural attractions, check out our
guide to Dubai Museums
. 
Modest Clothing
In the same vein, it's a smart idea to dress with an eye to modesty. Even if you're going to be spending most of your time in more westernized areas, Emirati culture generally frowns upon men and women showing much skin. You won't even be able to go into nice restaurants if you aren't mostly covered up. Light clothing is also preferable to help keep you cool. 
A variety of swimwear
You'll need more than just a cute bikini or stylish board shorts for Dubai. While most swimming destinations are in Western-centric spaces like Atlantis the Palm, you'll also end up in places like
Dubai Marina
for cruises and watersports. For such occasions, we recommend a one-piece for the ladies. It may also make sense to cover up even further if you plan on longer sun exposure.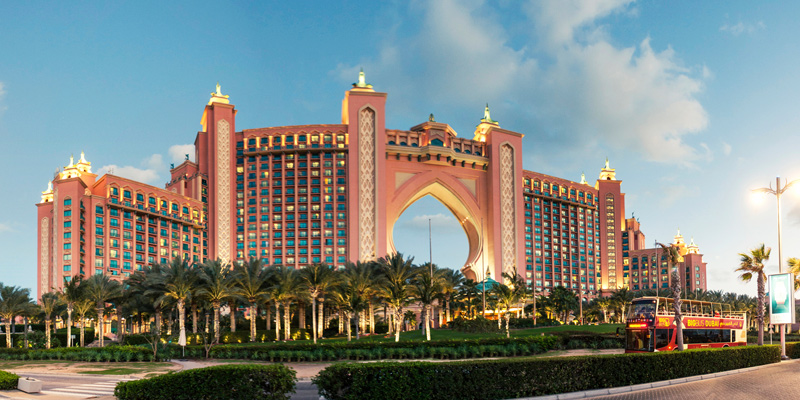 Long pants in breathable fabric
For those heading out to the desert on safari, long pants are a must. The desert gets very chilly at night, and you'll regret those denim shorts in no time. We still recommend breathable fabric because of the heat during the day. Such garments can also be helpful at air-conditioned
Dubai theme parks
where bare legs can be a bit too cold.
A hat or other head-covering
This can come in handy to keep you as protected as possible from the blazing sun. While there are certain times of the year where one simply doesn't go out during the sunniest parts of the day in Dubai, it's quite hot year-round. A wide-brimmed hat can help keep you cool and protect you from sun damage, in addition to all the standard defenses against UV rays. 
Good sunglasses
To that end, we also recommend sunglasses to shield your eyes. Make sure to choose a pair that blocks 100% of UV rays – you can find this information when purchasing a new pair. While the color of your lenses doesn't matter, the size does. Channel your inner Audrey Hepburn and opt for some bigger sunnies to maximize your sun protection.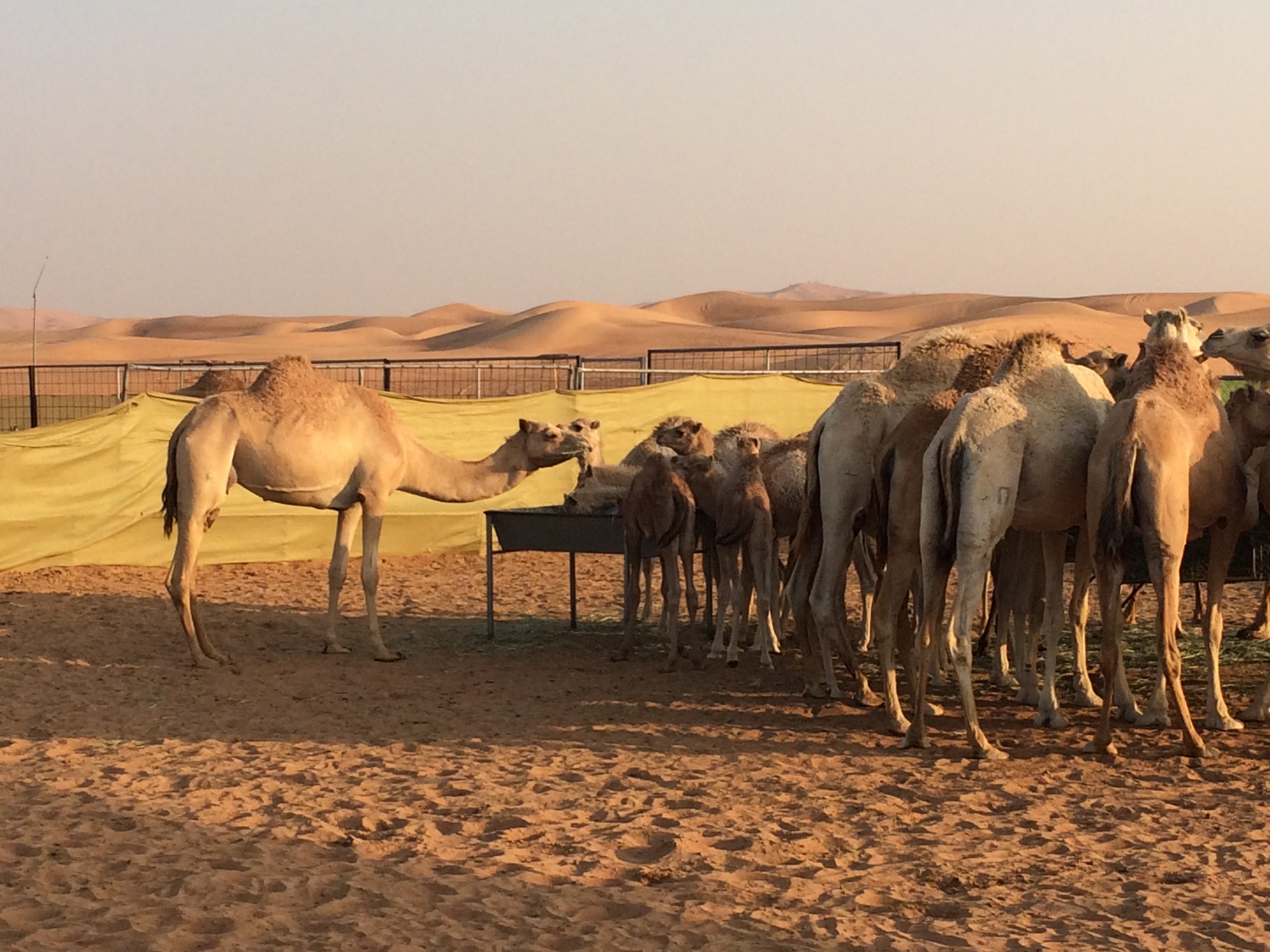 Adaptor for electronics 
No one wants to get to their hotel in Dubai only to realize that they can't charge their phone or straighten their hair. If you're traveling from the United States where plugs and voltages differ, you'll want to be sure to bring with you a travel adaptor. We also recommend a voltage converter, since the standard voltage in the UAE is higher than that of the US.  
A waterproof case
We can almost guarantee that you'll be enjoying some water sports in Dubai. Whether you want to zip down a massive water slide, jet around on a speedboat sightseeing tour, or try your hand at wind-surfing, you're sure to get yourself and your belongings a little wet. To that end, we recommend a waterproof case to keep your must-brings like phones, keys, and cards dry. 
Mosquito repellent
Along with sweeping desert vistas and glorious, brilliant sunsets come those annoying little mosquitos. Unless you want to spend all your time scratching at your arms, bring some mosquito-specific repellent or a variety that includes mosquitos among other insects. 
High SPF sunblock
The American Academy of Dermatology recommends a sunblock that blocks both UVA and UVB rays, with an SPF of 30 or higher. Waterproof sunblock is also smart. Remember to reapply every two hours or any time after immersing yourself in water. High SPF sunblock doesn't make much of a difference, so be smart when purchasing.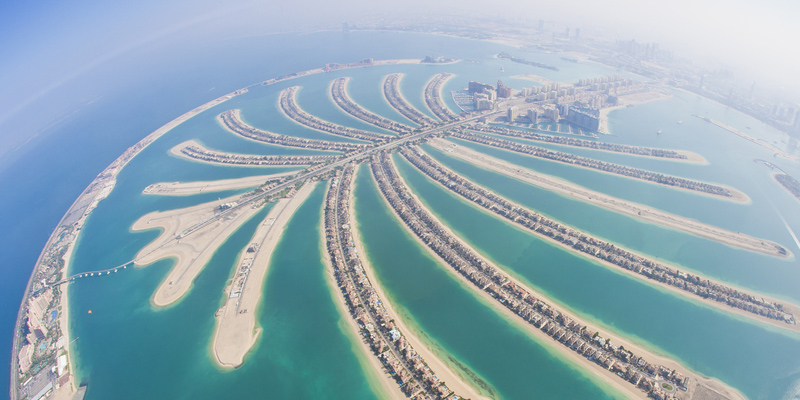 Good moisturizer
Because of the heat, your skin is likely to feel like sandpaper in no time at all. In combination with your sunscreen application, be sure to use an effective moisturizer. It's common for moisturizers to contain some level of SPF, but, as noted above, make sure it's at least 30 SPF or apply both.
Extra underwear and socks
Dubai is also quite humid, meaning that anything you sweat through or get wet will take longer to dry. If you aren't able to do your laundry, we recommend packing more underwear and socks than you think you might normally need.
Refillable water bottles 
Smart Dubai travelers will be careful to drink water regularly. And since no one wants to go through a dozen individual bottles of water per day, an eco-friendly refillable bottle is a smart option. You should be able to fill it regularly, and it can be a cute travel accessory, too.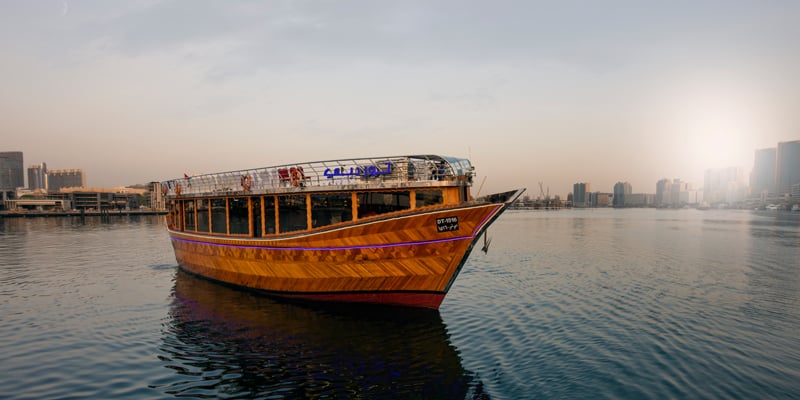 Save on Admission to Dubai Attractions
If this list of what to pack for Dubai inspires you to head to the Emirate, grab a
Go Dubai pass
before your trip. You can save up to 52% on top Dubai attractions and see the best of the city.  
Looking for ideas on how to make the most of your experience? We've got you covered! Start with our
week in Dubai itinerary
for inspiration. We also offer suggested itineraries for shorter trips, too. 
Share Your Adventure with Us
Tag @GoCity or use the hashtag #GoCityPass in your vacation photos and we'll feature you on our page. Follow the Go City
Instagram
and
Facebook
pages for competitions, special offers, and events and inspiration for your chosen destination too!