Steeped in a history and heritage that takes in the Anglo Saxons, the Vikings and many towering titans of 20th-century literature, Dublin is one of those cities that screams 'Culture' with a capital 'C'. Galleries, gardens and Guinness; castles, cathedrals and craic – Dublin has enough thrilling things to do to keep even the most jaded sightseer happy for days at a time. 
Dublin is also an eminently walkable city, with a compact center and relatively flat (if occasionally cobbled) terrain. But don't let that stop you getting your bearings on a hop-on hop-off bus tour. As well as preserving your feet for bar-hopping in the evening, the tour comes with live commentary that's full of blarney, and calls at an epic 23 (count em!) Dublin landmarks, including the castle, St Stephen's Green, Kilmainham Gaol and the Jameson Distillery, to name just a few.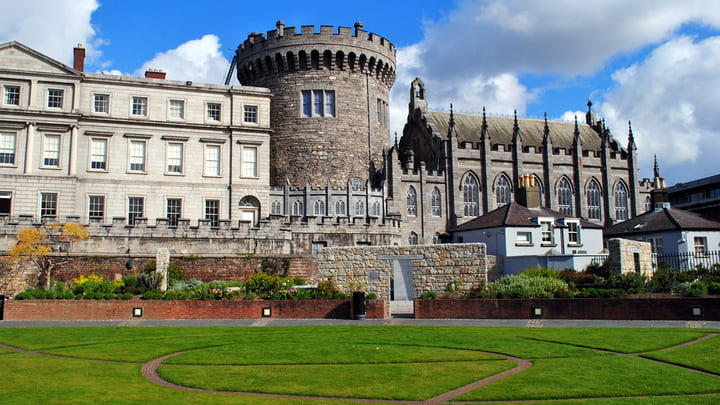 Our guide picks out some of the best of these and wrangles them into an almost-manageable itinerary for your three days in Dublin. Dive in for our top recommendations, including:
Dublin Castle

Christ Church Cathedral

The Molly Malone Statue

The Book of Kells

St Stephen's Green

Temple Bar

Jeanie Johnston Tall Ship

The Guinness Storehouse
Day 1: Historic Dublin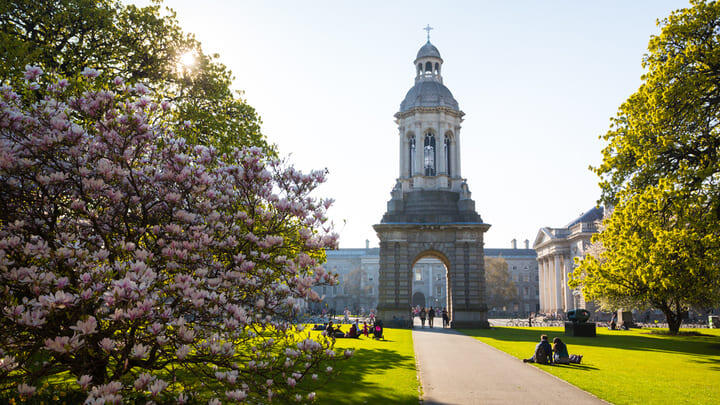 Our recommended first stop (whether exploring by bus or on foot) is Trinity College, the esteemed 16th-century Dublin seat of learning which counts such literary legends as Oscar Wilde, Samuel Beckett, Jonathan Swift and Bram Stoker among its alumni. Guided tours of Ireland's oldest university give you the lowdown on these and other famous students as you stroll its leafy, cobbled squares and admire grand neoclassical buildings including the Campanile (pictured), Provost's House and Chapel. Step inside the ornate Museum Building to admire its soaring marble columns, domed central hall and extraordinary carvings.
On encountering the towering shelves of the Old Library's atmospheric Long Room for the first time, you might be forgiven for thinking you've stepped straight into the pages of a Harry Potter novel. It's here that you can observe the Book of Kells, a remarkable ninth-century manuscript that details the four gospels of the life of Christ and is the undisputed star of the Trinity College show.
No trip to Dublin would be complete without snagging that all-important selfie by the bronze statue of sweet Molly Malone, fictional star of the old 'Cockles and Mussels' ballad, as she hawks her wares along Suffolk Street. We challenge you not to find yourself humming the tune to yourself as you head onto Grafton Street. This is Ireland's premier shopping street, a pedestrianized cornucopia of capitalism that's chock full of big-brand stores, plus dozens of bars and restaurants at which to pause for refreshment and watch the buskers and street performers. You never know, you might even spot Ireland's next megastar – musicians including Damien Rice and Bono started their careers right here.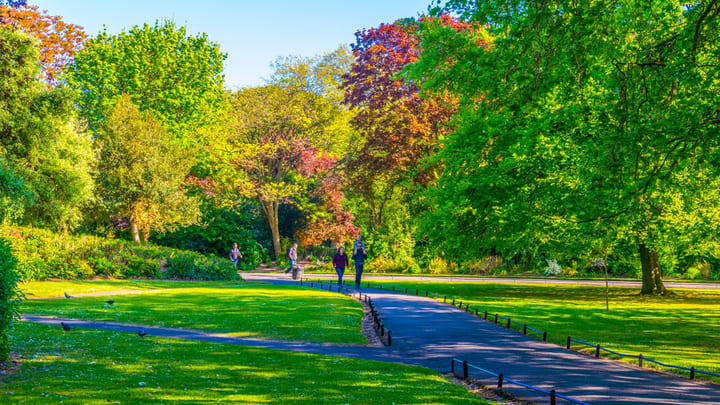 After lunch, leave Grafton's carnival atmosphere behind and make for nearby St Stephen's Green, an idyllic Victorian oasis of manicured gardens, vibrant flower beds, and all manner of monuments and sculptures. Look out for Henry Moore's abstract memorial to W.B. Yeats and the imposing bust of James Joyce and. You could even go full Dublin immersion mode and finally get around to tackling Ulysses (or at least a few pages of it) in a quiet spot by the duck pond. If you're not yet all sightseeing-ed out, you might also consider squeezing in one of the nearby museums, among them the mighty National Gallery, Irish Whiskey Museum and Irish Museum of Modern Art (IMMA). 
But you came here for the craic as well as the culture, right? In which case, get ready for an evening of rabble-rousing Irish entertainment in the cobbled lanes of the Temple Bar district. The most iconic pub here is the Temple Bar itself, with it's distinctive red facade, colorful hanging baskets and live bands. But really there are dozens of typical Irish bars to choose from here. We recommend bar-hopping to find the best craic, with an occasional dram of whiskey and/or pint of Guinness to keep your energy levels up!
Day 3: Medieval Dublin and Mmmmore Guinness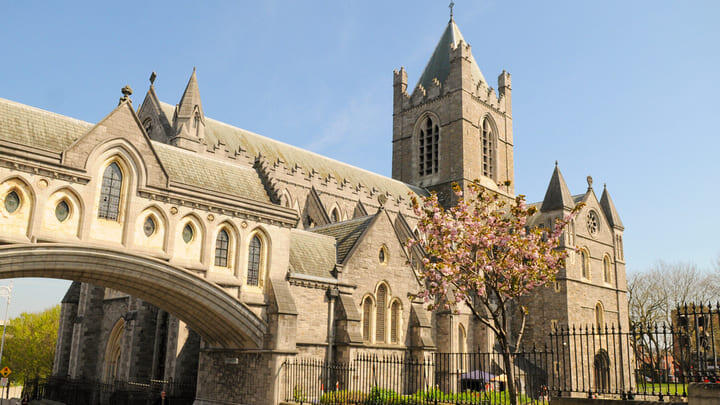 We're going to take it a little more easy with a trip to Dublin's medieval quarter on day two. And, yes, there will be more Guinness in the evening. But first up is 13th-century Dublin Castle, with its sumptuous state apartments, ancient Viking defenses, and beautiful castle gardens. Once home to the dark tidal pool (Dubh Linn) from which the city takes its name, the gardens now form an ornamental oasis perfect for strolling or simply watching the world go by.
You'll also want to make a pilgrimage to Christ Church Cathedral, the city's oldest building at nearly 1,000 years young. There's loads to see and do inside this medieval gothic masterpiece. Seek out the crypt with its ancient memorials and mummified cat and rat, immortalized in Joyce's Finnegan's Wake. Admire the vaulted ceilings and soaring stained glass windows, and pay your respects at the final resting place of Richard de Clare, 2nd Earl of Pembroke aka Strongbow. You can even view a rare copy of the Magna Carta and the heart of 12th-century saint Laurence O'Toole. Fascinating stuff.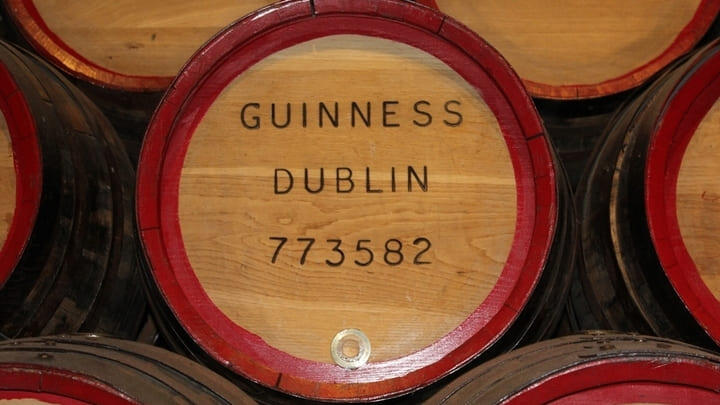 Cathedral fanatics can continue their religious experience at nearby St Patrick's, named for Ireland's legendary snake-hater. Or pop just next door to Dublinia where you can travel back in time to get a taste of what Dublin life was like in Viking and medieval times. Alternatively, having whet your appetite for Temple Bar last night (how's the head, by the way?) it's worth returning to for a mooch around its many independent shops, cute cafés and cool galleries.
You were promised Guinness, so Guinness you shall now have. Hit up the Guinness Storehouse for your fix of the black stuff, accompanied by 360-degree views of the city from its 7th-floor Gravity Bar. You can also stock up on cans in the shop, where other souvenirs of your visit include Guinness coffee, Guinness cookbooks and Guinness apparel.
Day 3: Immerse Yourself in Irish Culture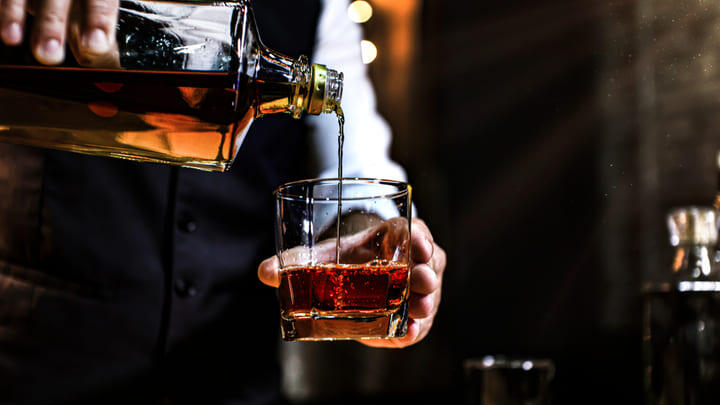 On your final day in Dublin, it's time to fully immerse in the city's rich culture. And no, we don't mean more Guinness. Today is the day to stop by one of the museums or tours you missed along the way. The National Gallery, with its extensive collection of art spanning the last seven centuries, including works by Rembrandt, Vermeer, Caravaggio, Goya and several Irish artists, is particularly good. Then there's the Irish Whisky Museum – great for understanding Ireland's long-standing relationship with the hard stuff – and the Jameson Distillery, great for sampling it for yourself. Join a literary walking tour that takes in the Dublin Writers Museum, Gutter Bookshop and a cozy pub like Toners, once frequented by Joyce, Stoker and Patrick Kavanagh. Looking for something a little less… highbrow? Visit King's Landing and Winterfell and go beyond the wall on this studio tour of some of Game of Thrones' most iconic locations.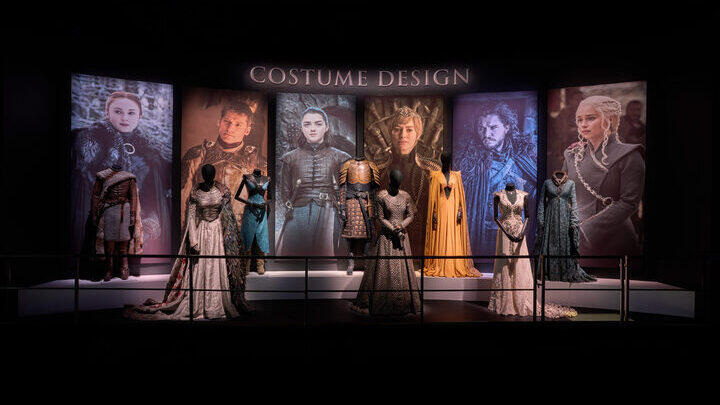 If you really want to get under the skin of Irish culture, we'd suggest choosing just one of these and pairing it with a visit to the aptly named EPIC Irish Emigration Museum and Jeanie Johnston Tallship. Between them these two fascinating museums peer deep inside Ireland's soul. Go on a moving and revealing journey through Irish identity and heritage at EPIC and discover the tallship's critical role in helping thousands of desperate people flee the Great Famine in search of a better life in North America.
Save on

things to do in Dublin
Save on admission to Dublin attractions with Go City. Check out @GoCity on Instagram for the latest top tips and attraction info.