Four days is the perfect amount of time to liberally drench yourself in Dublin's rich heritage, from its medieval center and imposing castle to lively cobbled lanes lined with bars and restaurants, illustrious literary culture, beautiful parks and fine museums. Our guide takes in all of these and more, leaving plenty of time to enjoy the legendary craic and sample the city's most famous exports: the twin joys of Guinness and whiskey. So, pack your passport, walking shoes and Alka-Seltzer and get ready to say 'sláinte' to Dublin! Our guide includes:
Christ Church Cathedral

Dublin Castle

Malahide Castle

Trinity College

Temple Bar

St Stephen's Green

EPIC Irish Immigration Museum

The Guinness Storehouse

Grafton Street
Day 1: Dublin: A Brief History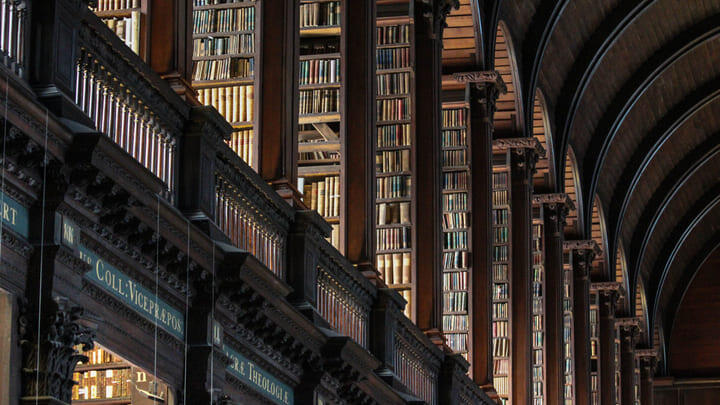 One of the best things about Dublin is how compact and easily walkable it is. A well-planned itinerary will mean you never have to stroll far for the next big-ticket attraction. But do wear comfy shoes to tackle the ubiquitous cobbles! Our suggested itinerary kicks off with a handful of Dublin's must-sees, all within just a few minutes' walk of each other.
Trinity College, Dublin's stunning 16th-century seat of learning is our first port of call. Here, aficionados of Irish literature can walk in the footsteps of exalted alumni including Oscar Wilde, Samuel Beckett and Bram Stoker, to name-drop just a few. Wander the cobbled quadrangles and admire the grand neoclassical architecture ahead of the main event: a guided tour of the atmospheric Old Library that takes in the extraordinary Book of Kells, easily the most astonishing preserved medieval manuscript in the British Isles, if not the entire planet.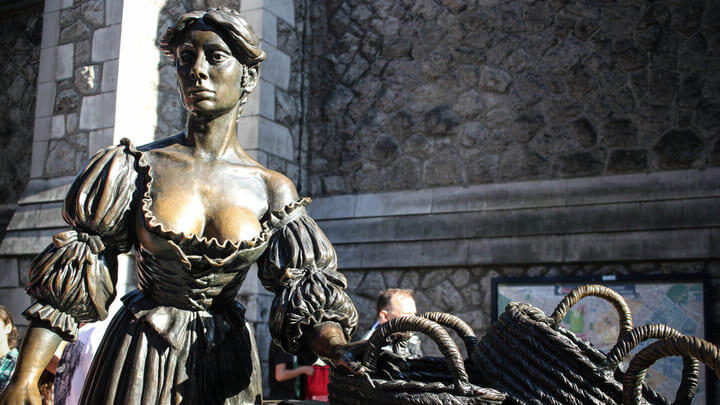 Suitably awed, head over to Grafton Street, grabbing a selfie by the statue of Molly Malone – she of the classic 'Cockles and Mussels' ballad (known locally (and rather unkindly) as 'the tart with a cart)' – on the way. A fine spot for lunch (and a shopper's paradise), Grafton Street also brims with street performers. Expect to enjoy music, magic and all manner of other sensory delights as you dine. This will no doubt whet your appetite for an evening in Temple Bar, Dublin's legendary nightlife district, where cobbles, colorful characters and great craic are all but guaranteed. But before all that, make sure to spend an afternoon chilling in the relative peace and tranquility of stunning St Stephen's Green. Manicured gardens, vibrant flower beds, duck ponds and monuments to James Joyce and W.B. Yeats are the order of the day in this lush Victorian idyll.
Day 2: Dublin's Best Museums and Booze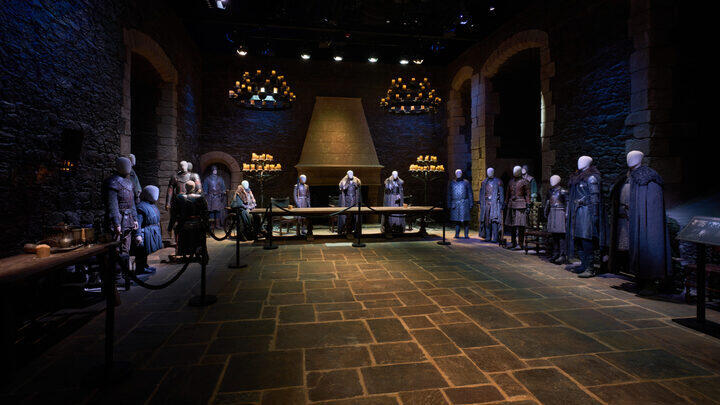 Dublin's museums are plentiful, offering myriad methods of getting under the skin of this fine city. You can view timeless masterpieces by some of the world's greatest ever artists – Caravaggio, Goya, Monet, Picasso, Rembrandt, Turner, Vermeer and more – at the excellent National Gallery, and explore the best of contemporary local art at the Irish Museum of Modern Art (IMMA). Delve into the city's storied history at the, well, epic EPIC Irish Emigration Museum and discover how desperate Irish citizens fled the Great Famine aboard the Jeanie Johnston Tallship in the 19th Century, in search of a better life in North America.
Whiskey connoisseurs will also be in clover in Dublin. Ireland's complex relationship with the amber nectar is explored in depth at the Irish Museum of Whiskey, and you can sample it for yourself on distillery tours at (amongst others) Jameson and Teeling, as well as in pretty much any Irish bar worth its salt.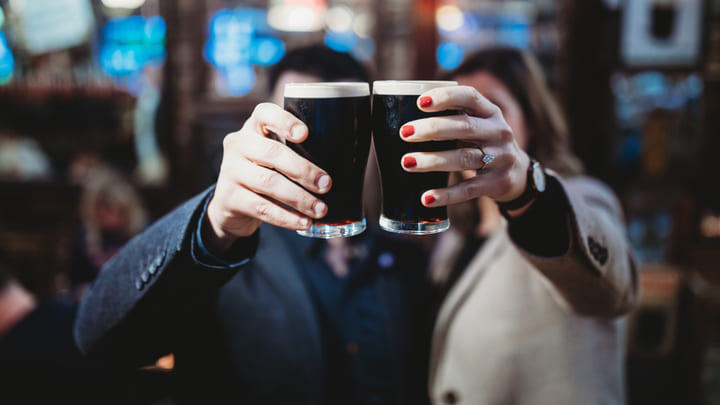 Prefer books to booze? Get yourself down the Writers Museum and Museum of Literature Ireland, where exhibits celebrate the great and good of Irish wordsmithery, from Shaw to Sheridan, Joyce to Wilde. A Game of Thrones studio tour and a National Leprechaun Museum offer further fantastical japes and prove beyond all doubt that there really is something for everyone in Dublin!
Head full of dragons, poetry and folklore, mosey on down to the Guinness Storehouse for a well-deserved pint of the black stuff, accompanied by panoramic views from its space-age 7th-floor Gravity Bar, taking in Dublin Bay, the Wicklow Mountains and everything in between. You can continue the party at Guinness's Open Gate Brewery, an experimental taproom where you can sample the iconic brewer's newest tipples. 
Day 3: Day Trip to Malahide Castle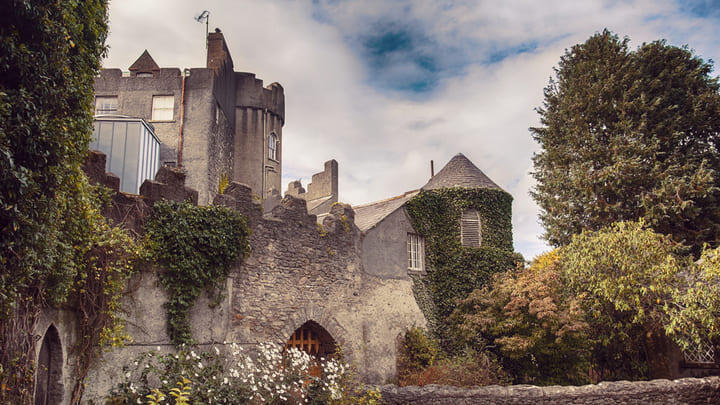 Sure, there's stacks more you can be doing in Dublin on day three of your getaway. But what could possibly be more decadent than taking a break from your city break? Banish the specter of last night's overindulgence on a day trip out to magnificent medieval Malahide Castle, a stunningly preserved stone fortress on the north Dublin coast. Set in 260 acres of glorious parkland, this turreted confection and its grounds promise diversions enough to fill an entire day. We're talking opulent interiors bedecked with period furniture, carved friezes and huge portraits of the Talbot family, who owned the castle between the 12th century and the 20th. There are also botanical gardens featuring a four-acre walled garden plus several glasshouses (including a Victorian conservatory), a butterfly garden and a fairy trail. Heck, there's even a cricket pitch in the grounds. How the other half live, eh?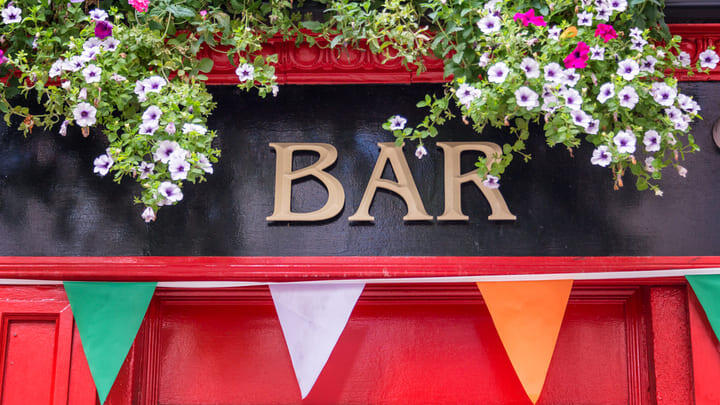 If that doesn't tickle your pickle, alternative out-of-town marvels include the picturesque harbor town of Howth (also with its own castle, natch), and the marvelous 18th-century folly that is Casino Marino, a Tardis-like gem of neoclassical architecture just beyond the city limits. A cold pint or three of Guinness awaits the weary traveler on their inevitable return to Temple Bar in the evening – the promise of lively banter, traditional Irish music and cozy pub nooks providing the perfect antidote to sightseeing fatigue.
Day 4: Medieval Dublin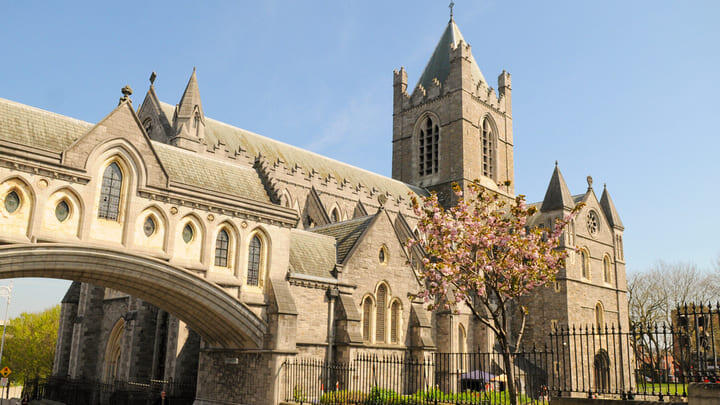 Morning! How's the head today? Delighted to hear it! Because there's still A LOT to see before we send you off on your merry way. First up on our whistle-stop tour of medieval Dublin is Christ Church Cathedral, where the arresting site of a mummified cat and rat locked in eternal chase should help shake off that biblical hangover of yours. And that's not all. There are many more weird and wonderful highlights to seek out inside this, the city's oldest building (around 1,000 years, but who's counting?). Check out those epic vaulted ceilings and ogle stained-glass windows that rival those of York Minster and Canterbury for sheer scale and vividness. There's even a rare copy of the Magna Carta for your perusal as well as the inevitable relics, among them the heart (encased inside a heart-shaped casket) of 12th-century saint Laurence O'Toole.
Continue your religious pilgrimage at nearby St Patrick's, named in honor of Ireland's snake-chaser-in-chief. Or pop just next door to the excellent Dublinia experience, where immersive and interactive exhibits take you back to the Dublin of Viking and medieval times.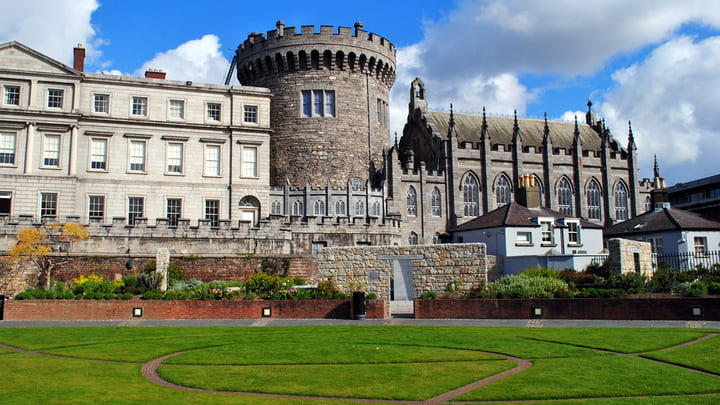 Last but by no means least, Dublin Castle should be considered an essential element of your 4-day Dublin itinerary, if only to secure a selfie in front of its imposing medieval tower. The castle's sumptuous state apartments, Viking defenses, gothic Chapel Royal, and formal gardens, once home to the dark tidal pool (Dubh Linn) from which the city takes its name, are also well worth a few hours of your time.
Save on

things to do in Dublin
Save on admission to Dublin attractions with Go City. Check out @GoCity on Instagram for the latest top tips and attraction info.