See the Emerald Isle in all its glory with these day-trips outside Dublin
Venture beyond Dublin's city limits to see another side of Ireland, away from the bustle and relentless energy of the metropolis. Take it slow by visiting some of the country's quieter towns, whether you're hiking through the breathtaking greenery of Wicklow or tasting the seabreeze standing on the cliffs of Howth. Check out our favourite day-trips outside Dublin below.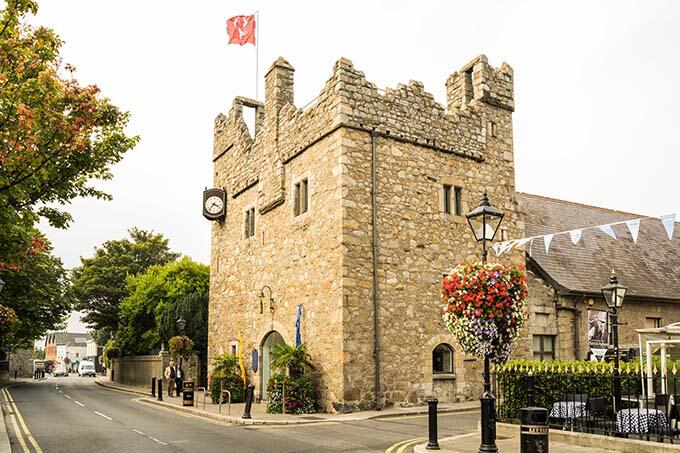 Dalkey
Follow the seaside breeze south to Dalkey, where its imposing castle oversees the residents of the charming port town. As a site of great historical and cultural importance, popular Irish figures such as James Joyce and Bono once penned their greatest works here (both honoured in the Writer's Gallery) and travellers continue to explore its rich past at the Dalkey Castle and Heritage Centre. This quiet town is a breath of tranquility and welcome break from Dublin's busy streets. Dublin Pass holders receive free entry to the Dalkey Castle and Heritage Centre.
Airfield Farm
Escape to the countryside at Airfield Farm, a stunning pocket of greenery where you can learn the ins and outs of farming. Founded by the Overend Family in 1974, this massive farm is open to the public and visitors can visit its adorable Jersey cows in the farmyard, see rare blue eggs laid by their special Rhode Island Red Hybrids chickens and explore its sprawling orchards and greenhouse to take in the beauty of nature. After you've exhausted your agricultural curiosity, settle down at the Overends Restaurant where everything is made with the farm's fresh ingredients, overlooking the pond and lush farmland. Dublin Pass holders receive free entry to Airfield Farm.
Castletown House
See the opulent 17th century home of William Conolly, the former Speaker of the Irish House of Commons. Castletown House's beautiful combination of Renaissance and Palladian design elements are the brainchild of Italian architect Alessandro Gallilei and Irish architect Sir Edward Lovett Pearce. The approach to Castletown House is breathtaking as the structure's imposing facade is its most iconic feature, however Conolly's French-inspired bedroom and grand entrance hall are other highlights of the structure. Dublin Pass holders receive free entry to Castletown House.
Wicklow
Spend a day in Wicklow County, where you'll be able to discover why Ireland is regarded as the Emerald Isle. Nicknamed the 'Garden of Ireland', the landscape abounds with greenery, flora and numerous historical attractions including the grand Powerscourt Estate, Wicklow Mountains and Russborough House. Visitors with a love of hiking will fall in love with Wicklow and riders and cyclists can speed through the vibrant National Park with the wind in their hair, with guided tours available for every kind of traveller. Dublin Pass holders receive a €5 discount on Wicklow Day Tours and Activities.
Howth
Take the DART until the tracks run out at Howth, a peaceful fishing village that can be easily explored in an afternoon. Walk along its cliffs to watch the fishing boats out at sea, explore the Baily Lighthouse and have a romantic wander along the beach as the waves roll in. Make sure to eat at one of its seafood restaurants for some truly fresh fish and settle down at one of its old picturesque pubs to relax with a pint of the black stuff.