​Christmas; some say it's the most wonderful time of the year; others are wrong. And one such event that makes Christmas so magical is the Christmas market scene. With the perfect blend of things to do, stalls selling all manner of festive offerings, and a great big dollop of community spirit, nothing quite beats a good Christmas market. So, if you're visiting Dublin in the run-up to the big day, why not check out our picks of the best Christmas markets in the city and go see what all the fuss is about?
Including:
Does Dublin have good Christmas markets?
How is Dublin in December?
Is Dublin fun at Christmas?
The best Christmas Markets in Dublin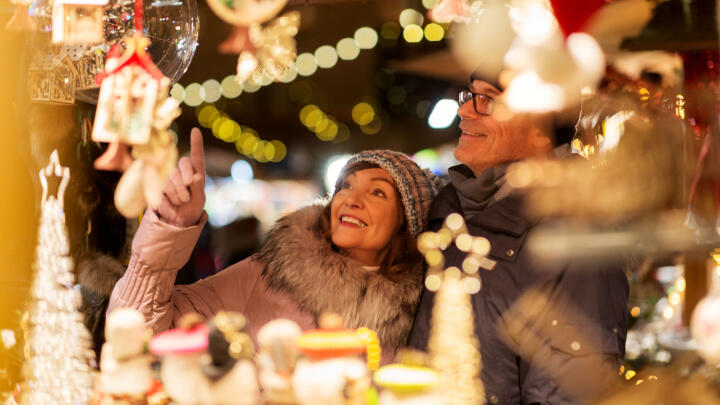 Does Dublin have good Christmas markets?
Indeed it does, fellow traveler! As you'll see below, there are a ton of festive offerings all over Dublin that'll scratch your Christmas itch in no time. Take a look down below and find the perfect Christmas Market for you!
How is Dublin in December?
You'll need to wrap up, because December in Dublin is a cold one. Average highs hit around 46°F, and average lows tend to be around 41°F. So, no matter the weather, you'll need to wear plenty of layers - pack accordingly!
It's also worth mentioning that it rains an average of 23 days in December, so a warm waterproof or a decent umbrella should be the first items in your luggage!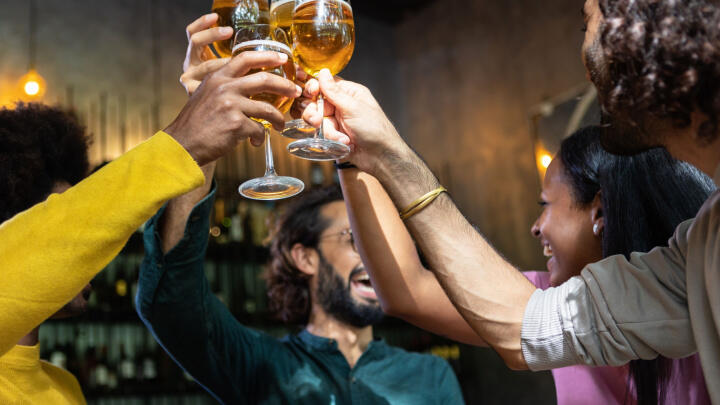 Is Dublin fun at Christmas?
Of course it is, you silly goose! Dubliners know how to have a good time, and with a mix of Christmas markets, winter events, and more, it would be hard not to enjoy yourself!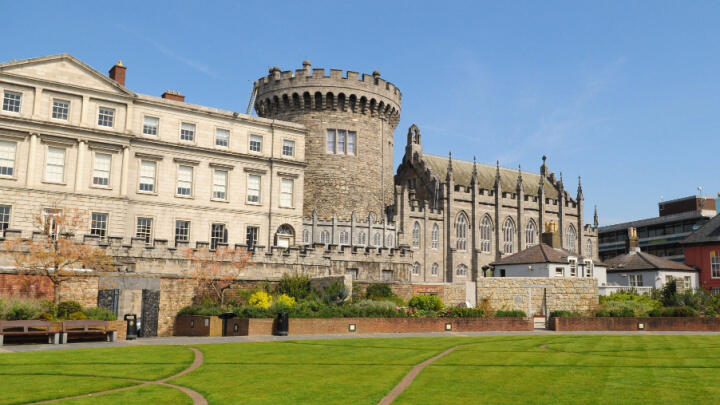 Dublin Castle Christmas Market is one of the youngest markets on this list, which opened its doors in 2019. Yes, that was only four years ago. It feels longer than that, doesn't it? 
Step inside its welcoming walls, and you'll find more than thirty stalls selling all manner of artisanal goods, warm Christmas drinks, and plenty of good food to warm your belly. All of your adventuring is accompanied by live music, stuff for the kids, and plenty of Christmas cheer! 
Typically, the market opens in the first two weeks of December and then shuts the weekend before Christmas itself, but it's worth keeping an eye on their website so you know when to go. And, while entry is free, you do need to book a 1.5-hour timeslot to get in. The slots ensure the market doesn't burst at the seams, and you'll have plenty of time to see it all.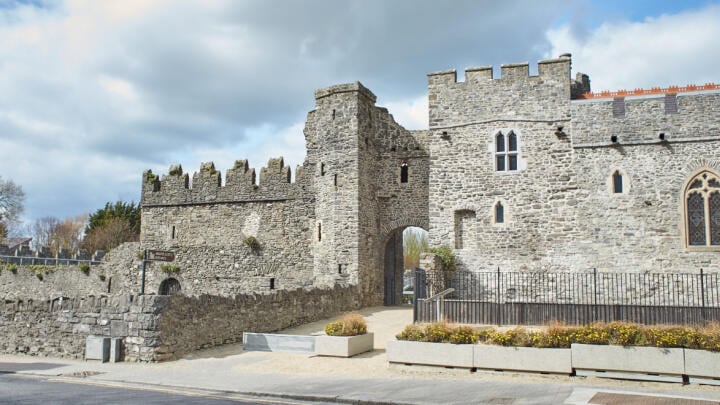 While many Dublin Christmas Markets have risen and fallen in recent years, it seems the castle-based ones are doing pretty well for themselves. It must be those castle walls and ramparts coming in clutch. Another is Swords Castle Christmas Market, which doesn't boast the turnout our choice available at Dublin Castle Christmas Market, is a great local event where you can pick up some goodies, sample local food, and even get your picture taken with the big man - if you're a child, at least. We're not sure Santa will be happy with a full-grown adult taking a pew on his knee. 
Typically, the market opens its doors over two weekends between the end of November and the beginning of December, but, as above, keep an eye on official opening times when they're released.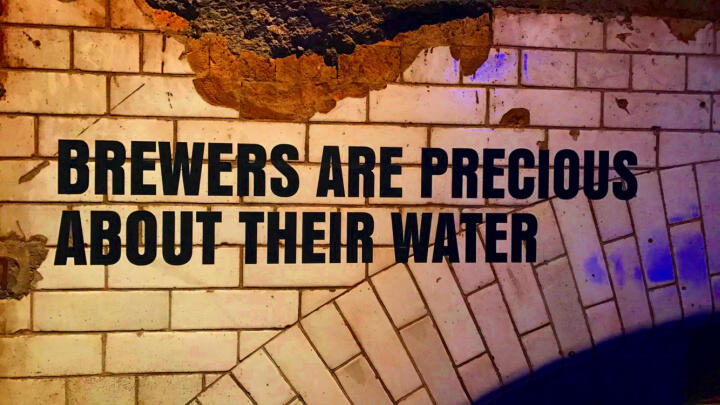 You could hardly expect Guinness not to be part of the proceedings. It's Dublin, after all. Calling it Christmas Market might be somewhat disingenuous, but they still have stalls selling Guinness-themed goodies, and plenty of photo ops both within the storehouse and without, thanks to those iconic Guinness doors.
Artist collaborations have become quite common over the years, and this year, Irish visual artist GRIF is joining the fray. Expect to see a digital Christmas Tree installation because, of course, grab a mulled Guinness, which could either be terrible or amazing, and take a wander!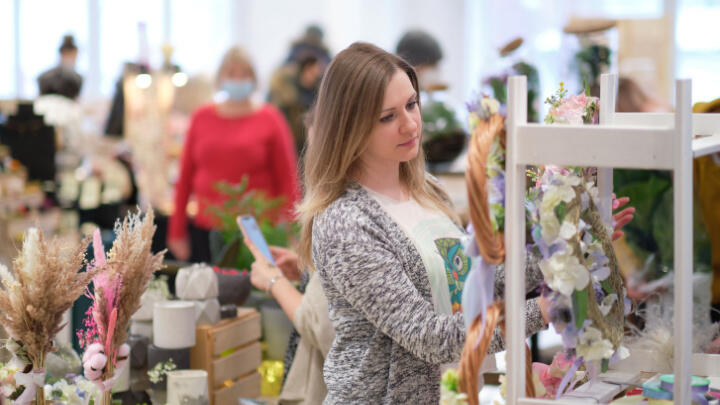 The market formally known as the Contemporary Craft & Design Fair, Gifted - The Contemporary Craft & Design Fair is a fantastic place to pick up some artisanal wares in the run-up to Christmas. And yes, while it might not be a Christmas-themed market, you'll fill plenty of stockings with the items on offer!
Inside, you'll find endless stalls selling all manner of handcrafted delights, from clothes to jewelry and even ceramics and metalwork. If you need to pick up something unique in a pinch, you won't find many better places in Dublin. But when we said "endless stalls", we meant it. There must be hundreds of the devils spread out throughout. As such, you're best off putting a few hours aside to see it all.  
Gifted tends to run for a week between the end of November and early December, but it is best to check ahead online for official dates and times. You can also buy your tickets online, so it's worth keeping an eye on their site.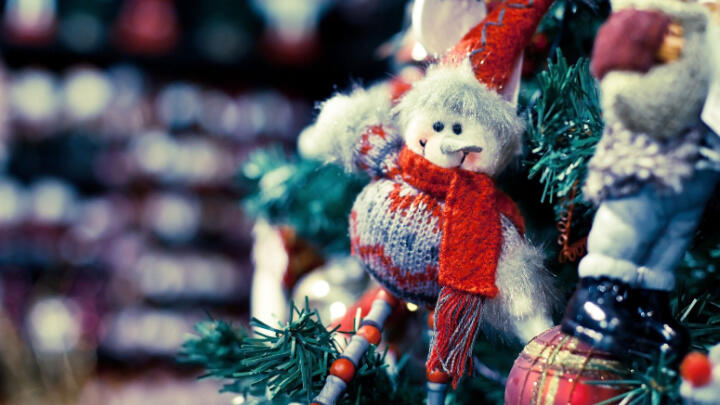 If the weather's a worry, and, let's be honest, Dublin's winter can be an unpredictable, wet, ice-cold beast, then you might seek shelter from the elements. Thankfully, the Fumbally Christmas Market lets you get your fix without enduring the wrath of the weather gods, as it's one of the only indoor Christmas markets in the city. 
Stall-wise, it's a mix of handcrafted clothes, furniture, jewelry, and beauty products, alongside locally sourced foodstuffs, confectionaries, and other knickknacks that'll easily fill a stocking. 
And, while there aren't any stalls selling cooked meals or drinks, you can grab something at the Fumbally Cafe, which will open throughout the market's run. 
And those were our picks of the best Christmas Markets in Dublin! If you're planning to stay in the city for more than a couple of days, level up your Christmas vacation with Go City! With our All-Inclusive Pass and Explorer Pass, you can see all of Dublin's best bits for one low price!