Partial to a snifter of whisky? You'll want to know some of these fascinating facts about Jameson Irish Whisky!
If you're keen on a tumbler of whisky after a hard day's work, there's no place better than Ireland to enjoy it. Jameson whisky is undeniably the most famous brand in Ireland - if not the world - but there's a lot of misconceptions about it. Before you head to the Jameson Distillery Bow St., check out some little known facts about Jameson Irish Whisky.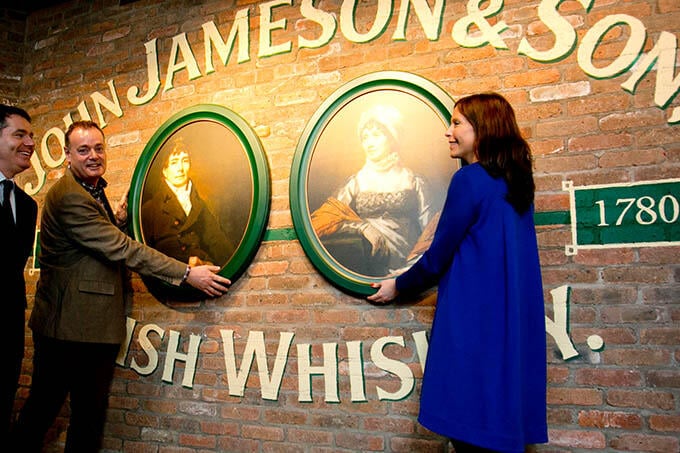 Jameson was actually a Scottish creation
Don't bring this up with a local, the British rivalries run deep. The founder of Jameson Irish Whisky was a Scottish lawyer called John Jameson, who married into an Irish family that owned a Dublin distillery. The rest is history.
On the same thread, Jameson is now owned by a French company
This whiskey's having a bit of a cultural identity crisis. Pernod Ricard, the same liquor company that owns Absolut and Chivas Regal, bought the brand in 1988 however Jameson is still made in Cork, Ireland.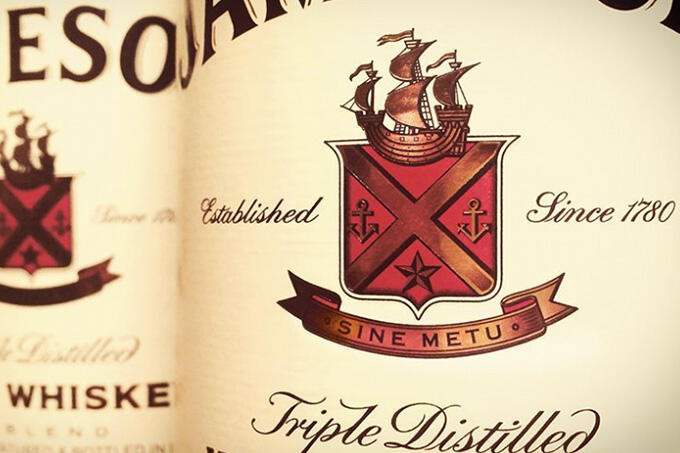 The Jameson motto 'Sine metu' and coat of arms was a national honour
The Jamesons were a ferocious bunch and drove off pirates bothering villages along the coast of Scotland in the 1500s. To honour them, they were granted a distinctive coat of arms with the text 'Sine Metu', which translates to without fear. You can find it on all the Jameson labels.
Before 1968, Jameson was only sold by the cask
Casual whisky drinkers would've found buying a bottle of Jameson a little difficult before the 60s, as it was sold by the cask. It wasn't until 1968 that you could stroll into a corner shop and pick up a bottle, ending a 200 year old tradition.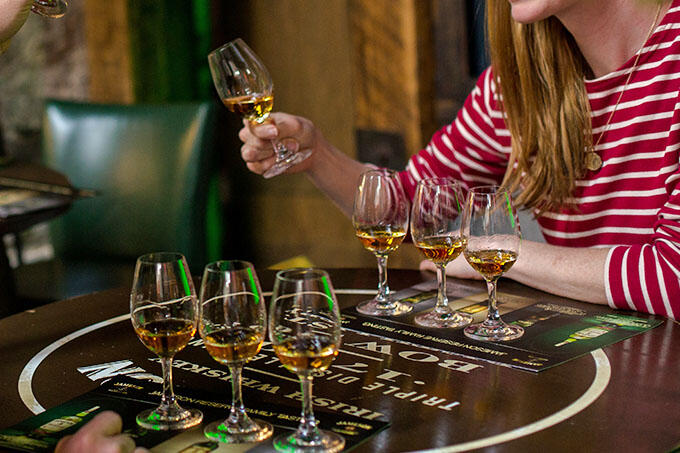 Only 10% of Jameson stays in Ireland
After Pernod Ricard bought Jameson, they aggressively started exporting its iconic whisky overseas and raised its international profile considerably. Out of the millions of cases of Jameson crafted, 90% of it is sent off to greener pastures and foreign bars.
Jameson was the only producer of whisky in Ireland in the 70s
The Irish economy took a pretty hard hit in the 1970s when prohibition kicked in in the United States, meaning that liquor company sales plummeted. In an act of self-defense, the big four whisky brands merged and Jameson came out on top.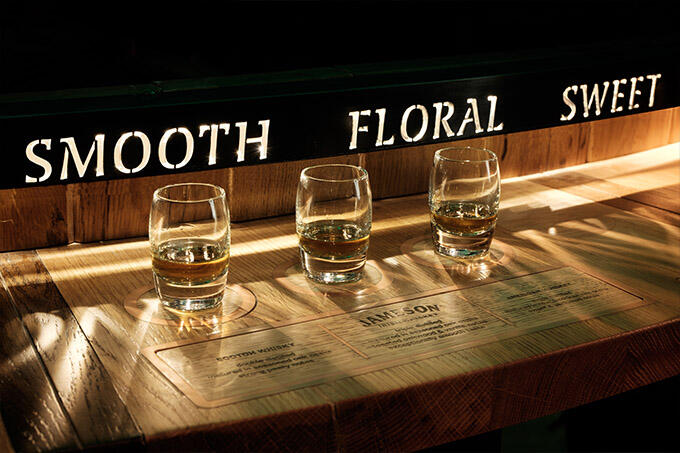 Jameson is the most popular Irish whisky globally
With such high export rates, it's no surprise that Jameson's a big international brand. However the number of bottles sold annually is mind-boggling - 31 million bottles are sold and 70% of all Irish whisky sales in America belong to Jameson. Pernod Ricard really helped turn things around.
The distillation process is what makes Jameson so special
Most standard whiskies you're going to get are going to be at a push twice-distilled, however Jameson goes a step further by adding another step to the distillation process. It's all triple-distilled for a super rich, smooth taste.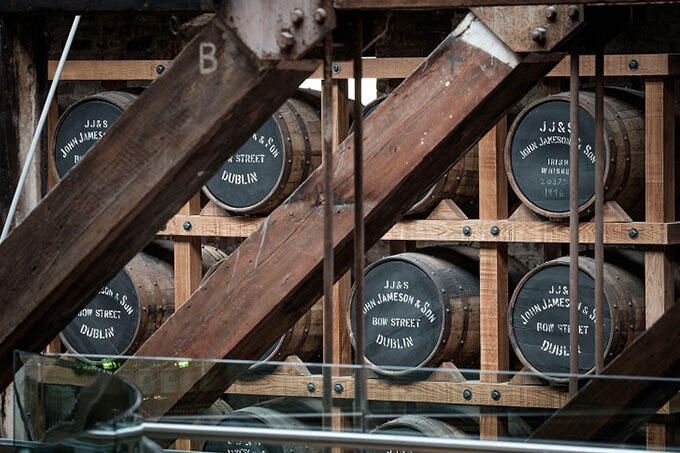 It's all in the wood
Jameson experts travel all over the world to look for the perfect wood for their oak barrels every year, to help give the liquor its distinctive taste. Unfortunately good old Irish wood is out of the equation after the number of oak trees dropped significantly in the 1800s, so most of their barrels are made using materials from the US, England and Spain.
People ran into a burning building to save Irish whisky
When a fire took a whisky distillery in 1875, people ran straight into the fire to steal as much booze as they could. Apparently, people wound up being hospitalised and four even died after drinking boiling hot whisky.