If you're heading to Dublin this year and wondering how you'll be getting around the city, wonder no more. In this guide, we'll highlight all of the best ways to get around Dublin so you can make the most of your trip!
Including:
What is the easiest way to get around Dublin?
Is Dublin easy to get around without a car?
How many days do you need to see Dublin?
Getting around Dublin: Public Transport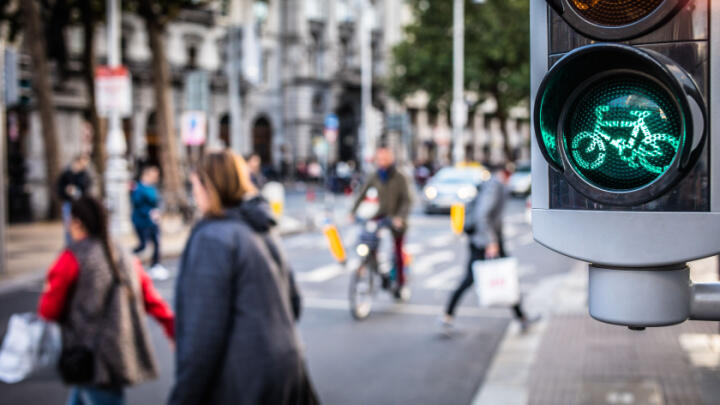 What is the easiest way to get around Dublin?
Walking is arguably the easiest and best way to get around Dublin. It's a relatively small city that is more than traversable by foot. But we'll get into that more down below!
Is Dublin easy to get around without a car?
Yes! Alongside the aforementioned walking, there are a ton of other ways to get around the city or even out of it. From trams to buses to national trains, you'll never be far from quick and affordable public transport. If you're traveling to Dublin from the States or another part of the world, we recommend you take a break from driving and let public transport do its thing.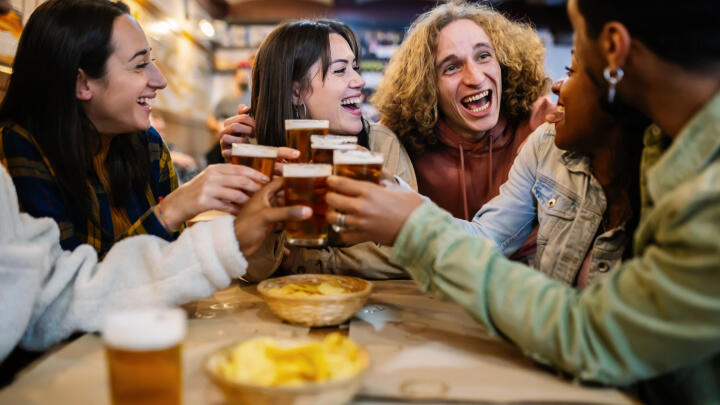 How many days do you need to see Dublin?
It depends on how many things you want to do in the city! If you have a concert or other event to attend, or like the look of a number of Dublin attractions and experiences, you may want to spend 3-4 days in the city to make the most of it. If you want to travel outside of Dublin and see Ireland' natural beauty in all its splendor, maybe add a day or two to that. 
So, let's talk about getting around Dublin and the different forms of public transport you can take!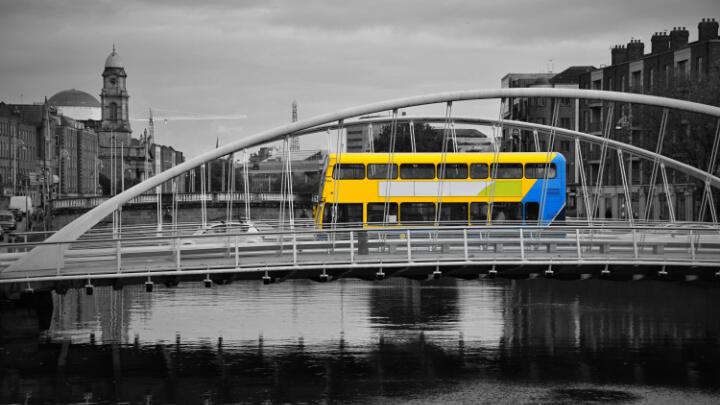 You'll see Dublin's bright yellow buses all over the city, and they're easily one of the best ways of getting around Dublin. Buses run from the city center to the outer suburbs and vice versa from around 6AM until around 11PM, depending on the route. 
If you see any large blue or green lollipops sprouting from the ground, you've just seen a bus stop. There, you'll find maps, routes, and any other info you need to know. 
Cost-wise, journeys are determined by travel distance, so the longer you go, the more you pay. However, if you get a Leap Card, you can travel whenever and wherever you want without worrying about that. But what is a Leap Card?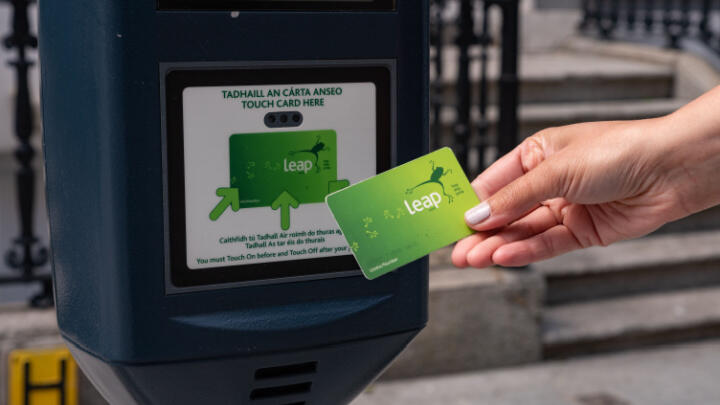 Image courtesy of EternalMoments/Shutterstock
Leap Cards allow unlimited travel on all buses or trains for a specific period of time. You buy a card for either 1, 3, or 7 days, depending on the length of your stay, and then tap it whenever you get on a bus or go through train gates to board any vessel. 
A 1-day ticket costs €8, a 3-day ticket costs €16, and a 7-day ticket costs €32. So, the more days you plan to use it, the less the daily cost. 
To pick one up, there are a couple of options to consider. Firstly, you can simply order it online. However, it does get delivered to your home address, so you need to book it far enough in advance of your trip to ensure it arrives in time! Alternatively, if you're reading this on the plane ride over, you can pick one up at the airport. Head to the T1 arrivals lounge and go to Wright's Airport Convenience Store. 
While it works on most forms of travel, it won't work on attractions like Dublin's Hop-on Hop-off Bus Tour. But don't worry, we've got you covered!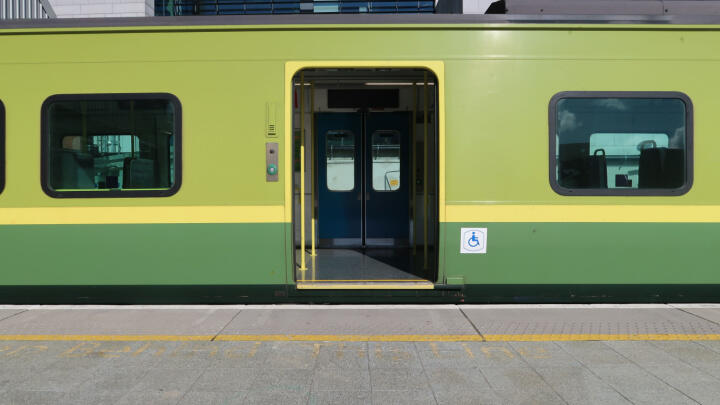 DART stands for Dublin Area Rapid Transit, which is very clever when you think about it. While you may not use DART much if you're planning on spending most of your time in the city center, it's still an easy and affordable way to get around if you need to make longer journeys. 
DART serves over 30 stations, but you'll need to check ahead to see if it reaches a stop near you or your destination. If you're heading to the coast, DART is a quick and easy way to do it! DART trains run every 10 minutes from most stops, from 6AM - 12AM Monday - Saturday, and 9.30AM - 11PM on Sundays.
Like buses, DART trains determine their cost by distance, so it's hard to talk about without knowing how far you're traveling. But, with a Leap Card, you needn't worry.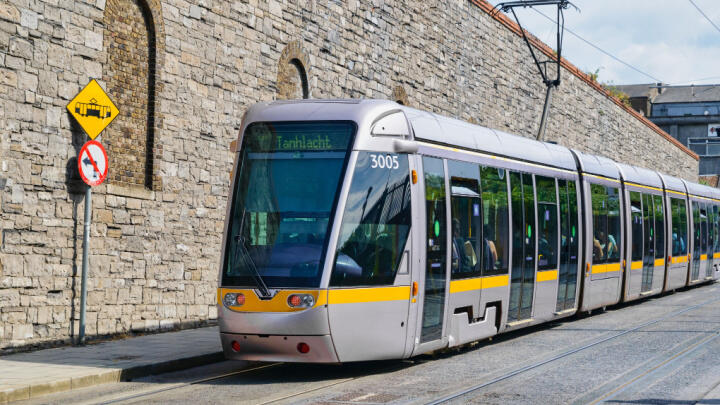 LUAS is Dublin's tram service, which is arguably the best way of getting around Dublin if you want to sightsee as you go! There are two lines, Red Line and Green Line, but since Dublin is so small, it's enough to get most people to where they're going. 
Trams run from 5:30AM - 12.30AM Monday to Friday, 6.30AM - 12.30AM on Saturdays, and 7AM - 11.30PM on Sundays. 
And guess what? Yes, repeat after us: your journey time determines the price. Look online if you want to buy single tickets, or pick up a Leap Card and throw caution - and worry - to the wind.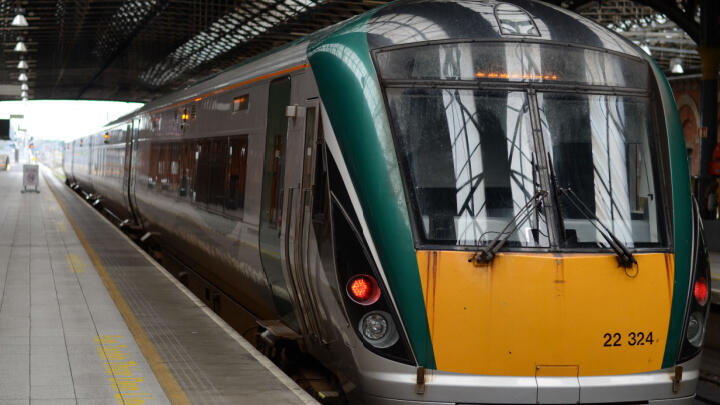 You'll only use Irish Rail if you're traveling out of Dublin, so bear that in mind. If you are, you'll be leaving from Dublin Connolly (which serves North Ireland and Northern Ireland, or Heuston, which serves the south. 
Ticket prices depend on distance, shocker, but just get a Leap Card and be done with it!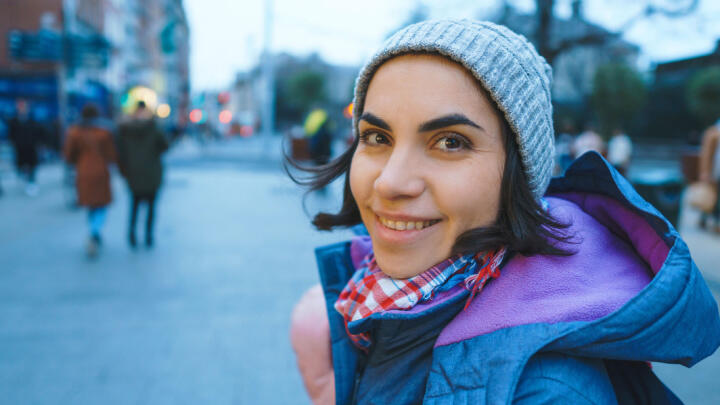 And finally, perhaps most importantly, Dublin is a very small city. So small, in fact, that walking is arguably the best way to get around. If you're not familiar with walking, it's when you put one foot in front of the other until you reach your destination. It's a great way to burn off those Guinness calories while breathing in what scientists call "fresh air". 
Try it today and see the benefits for yourself!
And that's everything you need to know about getting around Dublin! If you want some vacation inspiration to level up your visit, check out Go City! With our All-Inclusive Pass and Explorer Pass, you can see all of Dublin's best bits for one low price!