Time might be limited, but you can do a lot during a weekend in Dublin. Check out our easy-to-follow guide to help you make the most of your short visit to this amazing city.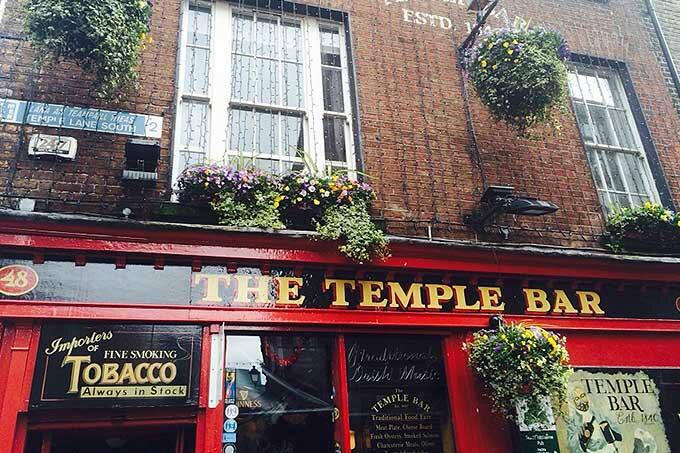 Friday night
Checked into your hotel? Unpacked your bags? Now get out into the bars and restaurants to sample Dublin's world-famous nightlife and see why the city has such a reputation for a warm welcome. Temple Bar is probably the most famous part of Dublin, and very popular with tourists and locals alike for a night out. Most pubs have live music and a selection of traditional and modern food. The Temple Bar pub boasts 450 varieties of whiskey, the Porterhouse brews and serves its own beers alongside the best of the rest of the world, and the Brazen Head beats them all for history as the oldest pub in Ireland. Just be careful not to indulge in too much craic, you've got a busy day ahead of you.
Saturday morning
Up and at 'em. There's no better place to really start your weekend in Dublin than the award-winning Little Museum of Dublin on St Stephen's Green. The museum charts the social and cultural history of the city over the past 100 or so years through over 5000 artefacts, all donated by the public. Admission is by guided tour, every hour on the hour. From there, head to Number Twenty Nine on Fitzwilliam St Lower. This beautiful museum in a restored Georgian townhouse takes you further back into the past, exploring Dublin life between 1790 and 1820. It gives visitors a real insight into the lives of those who occupied these houses, either as a luxurious home or a place of hard work. A short wander back along Baggot Street Lower will lead you to a myriad of cafés and restaurants to choose from for a well-earned sit down and bite to eat.
Saturday afternoon
Moving further back in time, make your way westwards to the even older part of the city. It doesn't get much more historic than Christ Church Cathedral, the oldest building in Dublin (founded c. 1028) and the city's spiritual heart. As well as gazing at the staggering architecture and beautiful stained glass windows, be sure to visit the Crypt to see, amongst other memorials, the mummified cat and rat. To discover what life in the city was like when the cathedral was built and even earlier, cross the road to Dublinia. A fantastically interactive museum for all ages, you can really immerse yourself in Viking and medieval history here. Try on the clothes, learn the alphabets and games, walk down authentically smelly streets and step into houses to see how the people of Dublin used to live.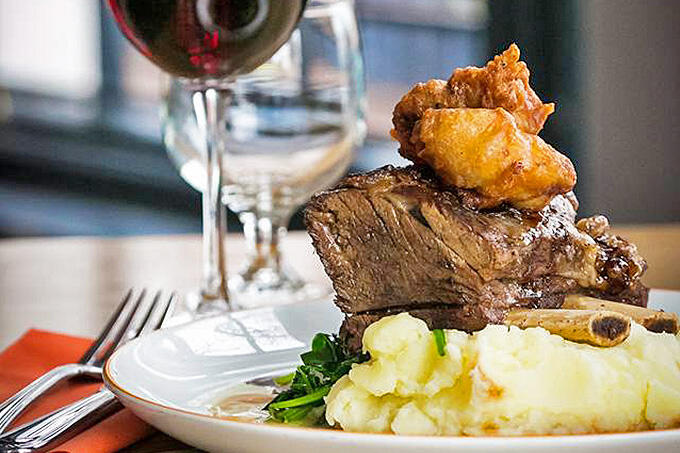 Image via The Winding Stair facebook
Saturday evening
Ireland may once have had a reputation for potatoes, potatoes and more potatoes, but Dublin now boasts a number of Michelin-starred restaurants and plenty of other eateries to suit all budgets. For a nod to the city's literary connections, try the Winding Stair (Ormond Quay Lower). Named after a W. B. Yeats poem and situated above a bookshop, it offers modern Irish cuisine including Dingle Bay crab, Donegal redfish and Killkenny veal. Its sister restaurant, The Woolen Mills, is right next door and has a lovely roof terrace overlooking the river should the weather be fine.
Sunday morning
Time to get out of the city centre, so head up the coast to Malahide Castle, just 13 km away. This 12th century castle is one of the oldest in Ireland and was home to the Talbot family for over 800 years. A 45-minute tour of the building, furnished with period furniture and a large collection of portraits, will tell you more about the castle, its inhabitants and their important role in Irish history. Don't forget to make time for a relaxing stroll around the 22 acres of ornamental gardens, home to around 5000 different species and varieties of plant. The walled garden, originally a kitchen garden, is divided into a series of 'secret' gardens and contains no fewer than seven glasshouses. The Avoca cafe overlooking the tranquil walled garden is the perfect place for lunch before you return to the bustling city.
Sunday afternoon
No weekend in Dublin would be complete without a visit to the Guinness Storehouse. The tour starts at the bottom of the world's largest pint glass and tells you all you want to know about this most iconic of Dublin's exports. It finishes in the Gravity Bar on the seventh storey, where you can enjoy a pint of the black stuff overlooking the city before you have to wave it goodbye.