We bet you never knew these Jeanie Johnston facts
The Jeanie Johnston is one of Ireland's most famous reminders of their culture of emigration and ferried thousands of Irishmen and women to and from the New World in search of a better life. It was also something of a charmed ship and is full of unexpected details, here's some Jeanie Johnston facts for you before you step onboard.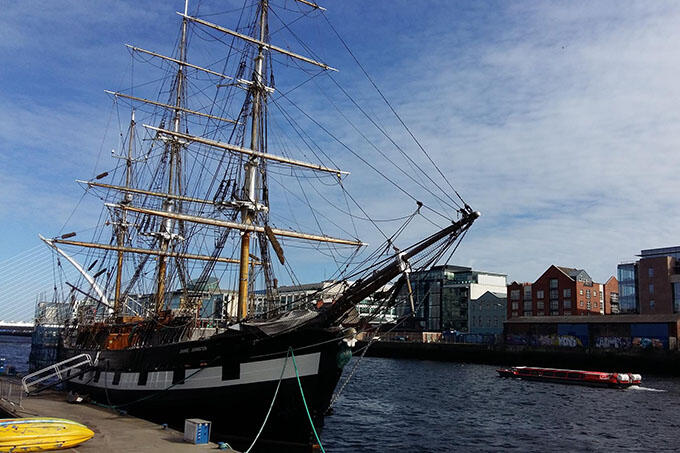 The Jeanie Johnston's maiden voyage was a total success.
The first place that the Jeanie Johnston sailed to with passengers was Quebec, Canada, and it had a lot of people onboard. A total of 193 passengers joined in search of better lives and everyone (including the crew) made it safely to the other side.
Nobody has ever died on board the Jeanie Johnston.
There's no denying that the journey from Ireland to America/Canada was a difficult one, spanning over seven weeks in less than ideal conditions. Many died making the passage, however nobody ever died on board the Jeanie Johnston.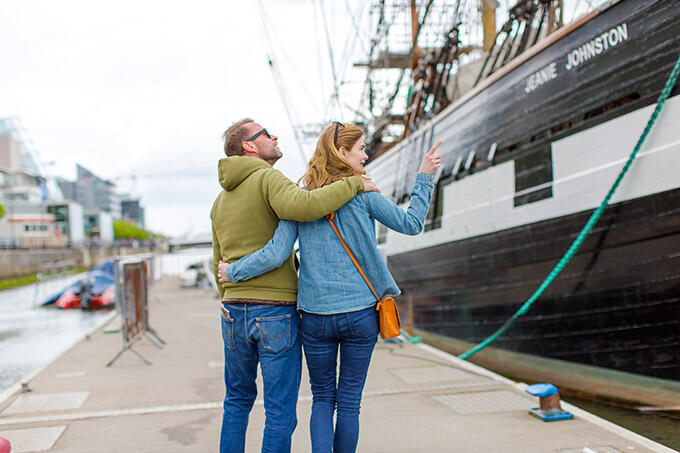 It made the journey to North America 16 times over its lifetime.
Before the Jeanie Johnston retired and became an integral part of Dublin's cultural heritage scene, it ferried expats to and from places like New York, Quebec, Baltimore and naturally Dublin. Over the course of its lifetime
The Jeanie Johnston was initially supposed to be a cargo ship.
When it was first bought by John Donovan, the gigantic boat was initially intended for shipping. However as things grew harder during the Famine and there was an increased demand for emigration, its focus eventually shifted and it began ferrying people instead to the New World. However on its return journeys from Canada or America, it would bring back timber to be sold in Europe.
The Jeanie Johnston was actually built in Quebec.
Back in 1847, a Scottish shipbuilder named John Munn crafted the Jeanie Johnston in Quebec. It was then purchased in Liverpool by a man named Nicholas Donovan for his company John Donovan and Sons of Tralee, then had to be sailed from Quebec to Ireland for shipping purposes.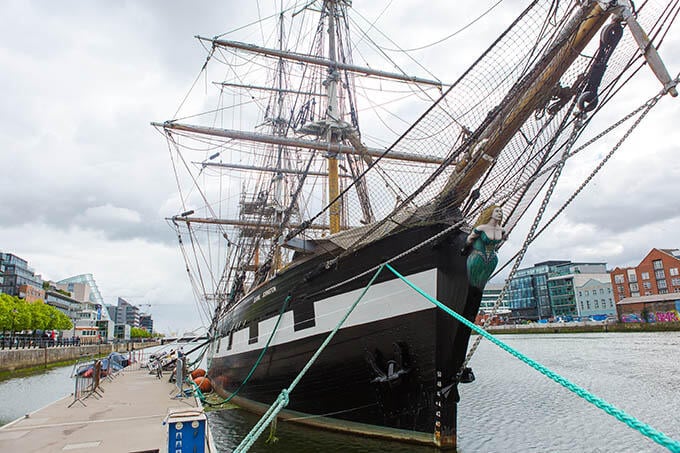 The current Jeanie Johnston is a replica built by novice shipwrights.
The Jeanie Johnston that millions of tourists walk through every year isn't the original vessel. In fact, it's a replica based on its original plans and took years to build. Many young shipwrights were involved in the project - supervised by experienced craftsmen naturally - and it was eventually finished in 2002. It sailed from County Kerry, to the US, to Canada and then back to Ireland in 2003.
Back in 2005, the Jeanie Johnston participated in a Tall Ship Race.
In a Tall Ship Race held in 2005, the Jeanie Johnston raced against 64 other ships between Waterford in Ireland to Cherbourg in France. It performed absolutely miserable and came in 60th place out of 65 ships, whereas the Norweigian Christian Radich Tall Ship swooped in at first place.