Dublin is lively year-round, but rarely more so than in winter, when festive fairy lights illuminate the streets and cozy wood-paneled pubs become the focal point for traditional Irish sing-alongs and spirited Guinness-fueled banter. Sure, it's a little on the chilly side, but that drop in temperature also (generally) keeps the usual tourist hordes at bay, meaning much shorter queues at attractions and more chance of nabbing a snug nook in even the most popular Temple Bar drinking holes. So wrap up warm and read on for our guide to the best things to do in Dublin in winter, including:
Temple Bar pubs

Whiskey distillery tours

The Guinness Storehouse

Christmas markets

Dublin winter festivals

Game of Thrones tours

Winter walks in Phoenix Park
Visiting Dublin in Winter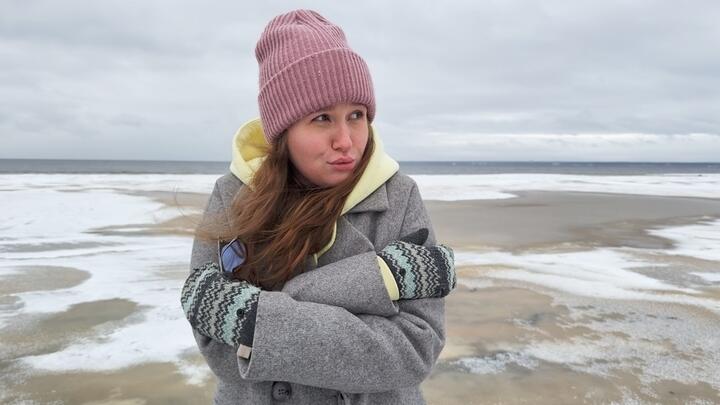 With the exception of the ever-popular Christmas and New Year period, winter is the cheapest and least busy time to visit Dublin, as bars, restaurants, hotels and airlines slash prices and run competitive promotions to drum up business. As ever, booking well in advance is likely to win you the best bargains. Yes, even for breaks over the somewhat more expensive festive season.
Temperatures in Dublin tend to stay on the, shall we say, cool side between December and February. But we're talking mid 30s to mid 40s, so it's hardly the Siberian tundra. Even snow and frost are also relatively rare compared to, say, nearby Scotland, but don't let that fool you. Iit's the wind chill you have to watch out for here: an icy blast that makes it feel waaaay colder than the thermometers suggest and will have even the hardiest holidaymaker scuttling for the nearest toasty pub or heated indoor attraction.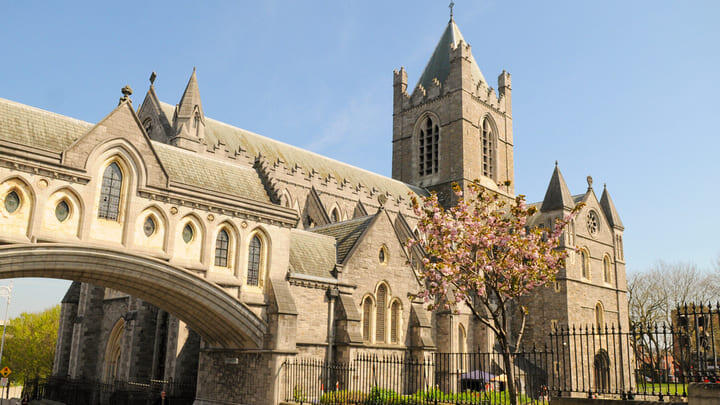 It should go without saying, then, that winter in Dublin is no time for exposed necks and legs (though you may well run into Christmas revelers who appear to disagree). A good, long winter coat, ideally with some degree of waterproofing, should be considered essential. Layer up and accessorize with as many wooly hats, scarves, socks and gloves as you see fit, and bring a decent pair of walking shoes for strolling the ice-cold cobbles and wandering in (potentially snowy) city parks.
The great news is that, due to the lack of winter tourists, you'll find queues at even the most popular attractions to be almost non-existent, meaning less time standing around waiting in the cold. A pass from Go City can also save you money while giving you the flexibility to visit as many top Dublin attractions as you like, including bucket-listers like the Guinness Storehouse, Christ Church Cathedral and the EPIC Irish Emigration Museum.
Things to do in Dublin in Winter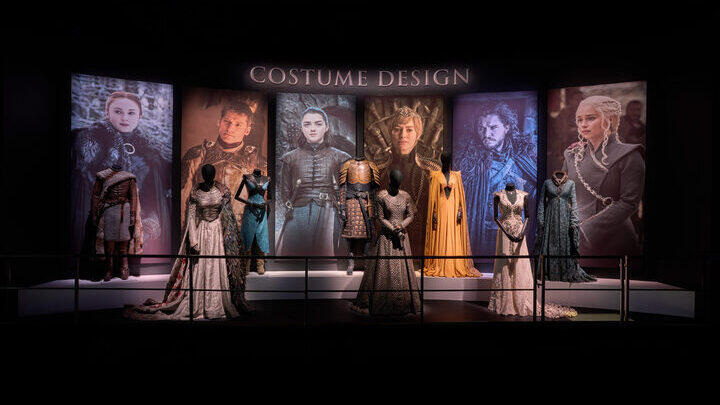 Get yourself out of that chill wind and into the (relatively) warm interiors of some of Dublin's most famous attractions. You'll of course want to experience a little of Ireland's rich heritage, and there are a few 'must-see' places that will help you do this.
Kilmainham Gaol Museum is essential for any understanding of the darker side of the Emerald Isle's history, thanks to its role in the Easter Rising executions and Irish War of Independence. Meanwhile, the EPIC Irish Emigration Museum and Jeanie Johnston Tallship explore how the Great Famine forced thousands of desperate Irish citizens to flee in search of a better life in North America.
Hit up Trinity College for a flavor of Dublin's literary heritage (Oscar Wilde, Samuel Beckett, Jonathan Swift and Bram Stoker all studied here) and to see the truly remarkable Book of Kells – a ninth century religious manuscript housed in the college's Harry-Potteresque Old Library – up close. Connoisseurs of more contemporary cultural phenomena will find much to enjoy on a studio tour that takes in iconic sets and costumes from Game of Thrones. Want more? There are several day trips out of Dublin that visit classic Game of Thrones locations. Raven-eyed fans are bound to recognize Westeros in sites that include Tollymore Forest Park, Ward's Castle and Inch Abbey.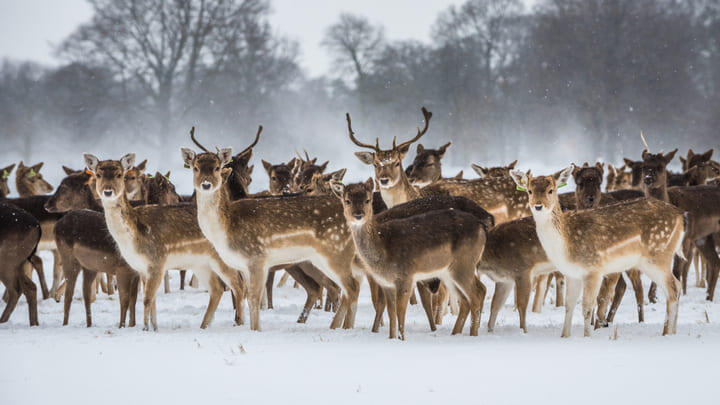 Phoenix Park, a 17th-century royal hunting ground, is now one of Europe's largest enclosed urban parks. Perfect, in other words, for long winter strolls in its wild woodland, spotting fallow deer and impressive monuments along the way. Afterwards, shake off the chill in one of Temple Bar's friendly pubs, where you're all but guaranteed traditional live music and some of that legendary Irish craic you've heard so much about. It won't be too long before you develop a taste for the country's excellent whiskies and stouts. Which is where the local distilleries and Guinness Storehouse come in. Try the Jameson or Teeling whiskey distilleries to find out how the golden nectar is made and, of course, sample a drop or two yourself. And make a beeline for the space-age Gravity Bar atop the famous Guinness Storehouse for a perfect 119.5-second pour of the black stuff.
What's on: Dublin Winter Events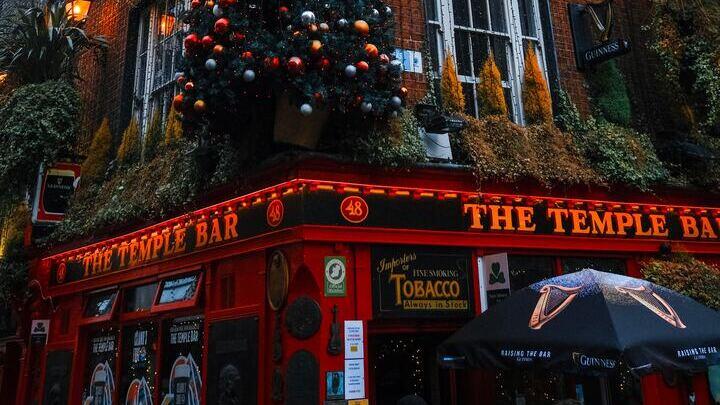 Christmas is big business in Dublin. So, if you're lucky enough to be here when the cobbled lanes and cathedrals are all aglitter with fairy lights, you're in for a treat. The impressive grounds of medieval Dublin Castle are where it's at for the biggest and best Christmas market in town. Expect twinkling tinsel-festooned trees, a carousel, an open-air bar serving up festive cheer by the bucketload, and all the usual trimmings (roast chestnuts, mulled wine, courtyard stalls brimming with Christmas knick-knacks). And there's more castle-based Christmas market fun to be had just beyond the city limits, at the atmospheric medieval strongholds in Howth and Swords.
Other festive events worthy of your attention in and around the capital include the age-old tradition of the Christmas Day swim. That's right: every year hundreds of hardy souls don their smalls – and Santa costumes – for a bracing dip in the icy waters of Dublin Bay. The 'Forty Foot' at Sandycove is by far the most popular location for this annual folly, but you can also choose to freeze your bits off in the waters at Clontarf, Skerries, Portmarnock and more. Staying in town for New Year? Thaw yourself out and prepare for a three-day extravaganza of lively events, including a torchlit procession to Dublin Castle, light shows over the Liffey, live music, street entertainment and stacks more.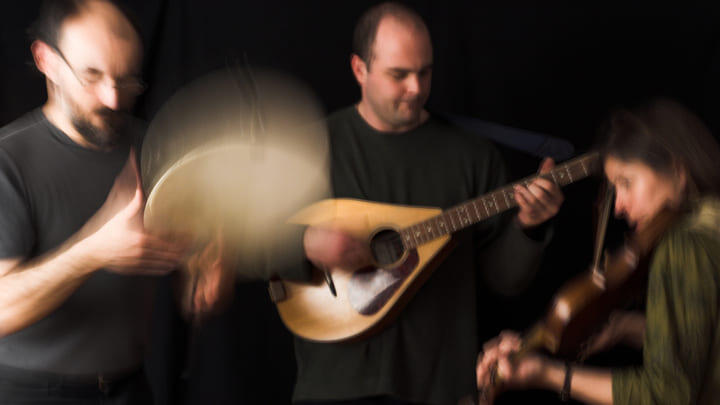 And, if you thought things were about to let up in January, think again. Dublin's busy winter roster blasts away any back-to-work blues with a Temple Bar-based festival par excellence. TradFest kicks off late in the month and runs well into February, bringing the bars and streets to life with traditional Irish folk music and more. We're talking buskers galore, as well as live shows in several pubs and even performances in the hallowed halls of Trinity College and Christ Church Cathedral. In other words, it's a great time for fans of fine music, world-class entertainment and, well, good times in general, to visit the Irish capital.
Save on

things to do in Dublin
Save on admission to Dublin attractions with Go City. Check out @GoCity on Instagram for the latest top tips and attraction info.