The Irish capital comes to life once the sun sets! Find out things to do in Dublin at night with our comprehensive guide!
As any night-owl knows - once the sun goes down is when a city really heats up and Dublin is no different! From cultural evenings and delicious local produce to toe-tapping Irish tunes, pub crawls and more, we've got the low-down on the best after-dark activities with our favourite things to do in Dublin at night.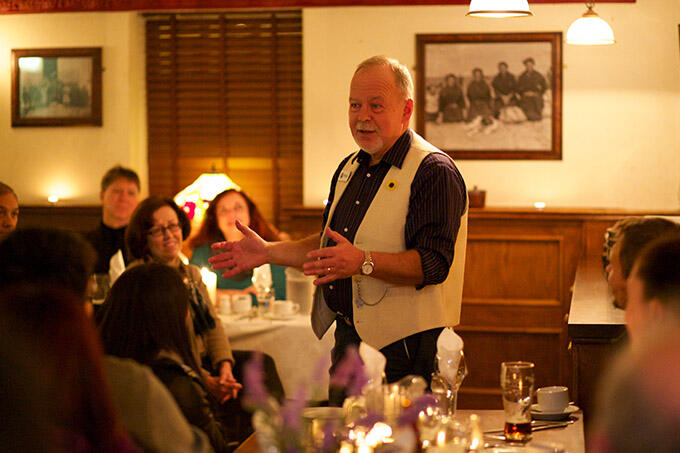 Suspend your disbelief and believe in magic for a little bit at Dublin's oldest pub, The Brazen Head. Run daily, these evening sessions are run by Irish storytellers that take you through the history of Ireland and how its mythology is intertwined with its culture. Enjoy dinner over candlelight and live traditional Irish music Dublin Pass holders receive 10% off.
See the best that Dublin's theatre scene has to offer at the country's national theatre, where some of the greatest stories by Irish playwrights such as JM Synge and Brian Friel have been performed. Discover what's on in their events calendar here. Dublin Pass holders receive 10% off.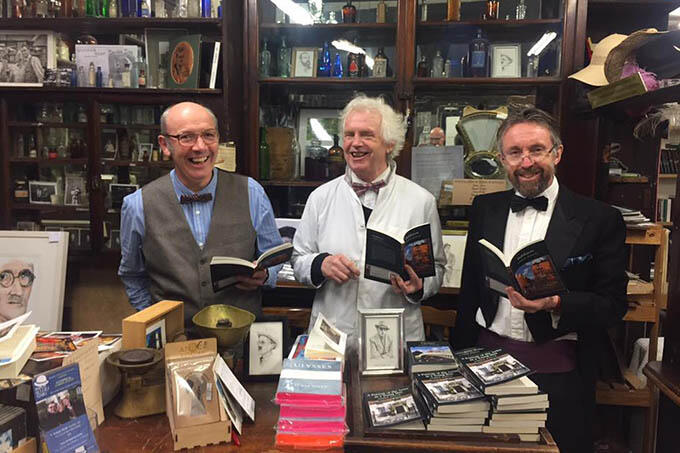 Image via Sweny's Pharmacy facebook
If you're a massive literature buff, this reading group held in Sweny's Pharmacy is your chance to flex your creative smarts. Dedicated to uncovering the mysteries of Irish poet James Joyce's masterworks who popularised the space in his epic Ulysses, they have multiple evening classes on Thursday (Ulysses), Saturday (Ulysses in French) and Sundays (Finnegans Wake).
Discover the terrifying history behind some of Dublin's most haunted landmarks on a Ghostbus, which will take you to the city's scariest sites. Running for two hours, this guided tour is full of creepy folklore including the Lady in White, violent Dr. Clossey's bloody history and a visit to St Kevin's Graveyard, which used to be a haven for graverobbers.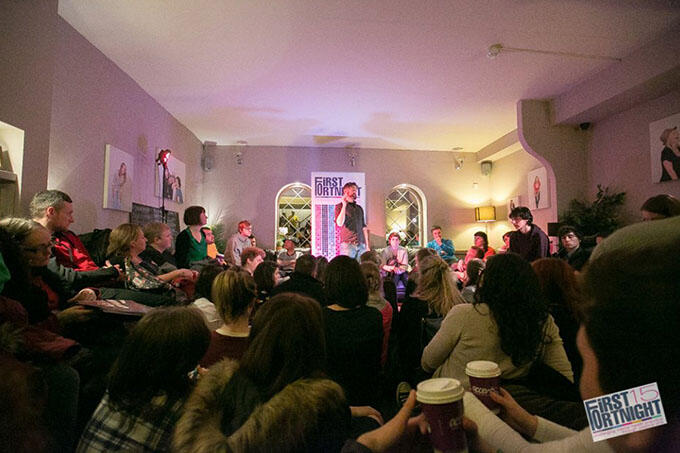 Image via Slam!Sunday facebook
Ireland has been home to some of the world's most prolific storytellers and that tradition continues to this day in modern Dublin. Slam! Sunday is a monthly slam poetry competition in which twelve poets face off against one another in a creative battle, after which audience judges choose who wins a cash prize. Poets can sign up at the door and twelve names are randomly selected to compete on the night.
Temple Bar Pub Crawl
Round up your mates and head out to the bustling Temple Bar district, where the lights are on all night and the beer flows a little too freely. With a number of fantastic bars and pubs to discover, must-visits include the eponymous Temple Bar and Bad Bobs - a mix between a bar and a nightclub perfect for wrapping up the night.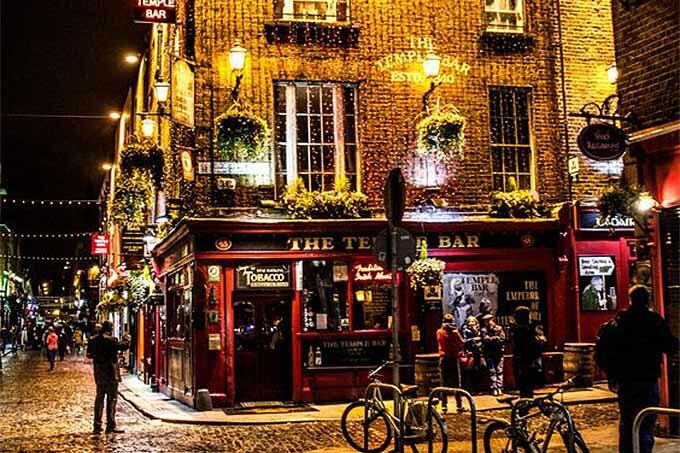 Image via Pinterest
Temple Bar Night Market
If you happen to be around in the summer, the streets of Temple Bar are transformed into a vibrant market full of gorgeous handicrafts and art. Held every Wednesday evening starting from late April to August, it's the perfect place to pick up a unique Irish souvenir made by some of the city's creative talent.
As Ireland's only two Michelin starred restaurant, Patrick Guilbaud is representative of the best of Dublin fine dining. Perfect for an extra special date night, the most discerning diners in the capital have been eating here since 1981 and it continues to amaze with dishes such as lobster ravioli and a wine list to die for.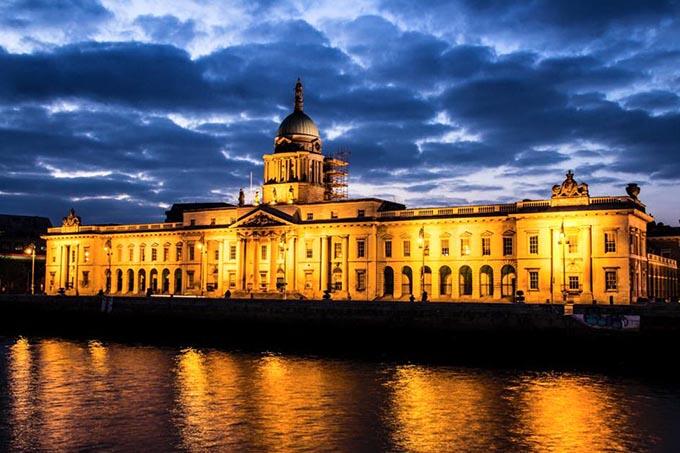 Image via Dawn2Dusk facebook
Dawn2Dusk Guided Photography Tours
Practice your photography skills with some of the city's local photographers, who cater to hobbyists and professionals looking for their perfect shots. With a special night tour that spans the most beautiful sites along the River Liffey, it's a great way to spend a few hours enjoying the city.
Bernard Shaw
Ready to dance your heart out? One of Dublin's biggest nightlife teams Bodytonic continues to run fantastic events at their sweetheart club, The Bernard Shaw. With both international DJs and local musicians tearing up the decks, there's always something on to help you while the dark hours away.
Hopefully that gives you a few good ideas on things to do in Dublin at night.
Save on Admission to Popular Attractions
Regular admission to a number of historical Dublin attractions is available on our Dublin Go City products. Choose as you go from 20+ Dublin activities and save on combined admission vs paying at the gate. See all available passes and Dublin-based attractions here.