From festivals to live entertainment and more, plan your travel diary with our guide to the top things to do in Dublin this Spring!
As well as a huge variety of permanent attractions, there are also loads of enjoyable festivals, exhibitions and other things to do in Dublin this spring. Suitable for visitors of all ages, here are our top recommendations.
March
No guide to Dublin in the springtime would be complete without mentioning St Patrick's Day, and many people visit the city just to take part in the celebrations. A public holiday in Ireland since 1903, 17 March is probably the most famous saint's day in the world. The main parade of music and pageantry is on the day itself, starting from Parnell Square and winding through the city streets. But there is a programme of events spanning the whole weekend from 16-19 March including concerts, a treasure hunt around the city on Saturday and the Big Day Out on Sunday – a great family fun day in Merrion Square with street performers, magicians and workshops. You can also cheer on the runners in the Festival 5K Road Race, which sets off from St Stephen's Green on Sunday. All of Dublin will be alive with a carnival atmosphere for the weekend, so get into the spirit, wear something green and enjoy the fun. Want to know more about Ireland's patron saint? Check out our top 10 facts, we bet you didn't know! For a slightly smaller but no less enjoyable festival, hop on the Dart over to the seaside village of Howth for the Dublin Bay Prawn Festival (17-19 March). As well as prawns and other seafood to feast on, there is also live music, cooking demonstrations and a funfair, all in one of the prettiest places in Dublin. If the weather's bad (as it certainly can be in Dublin in spring), head to the Stag's Head pub for a bit of indoor theatrical entertainment. James Joyce is not generally regarded as a comic author, but the one-man production "Strolling Through Ulysses!" is full of humour and casts a different light on his best-known work. Be sure to pop by the James Joyce Centre to learn all about one of literatures greatest names. Robert Gogan tells the story of Bloomsday (16 June 1904), its strange events and quirky characters in a way that will make you think again about the iconic novel. Twice daily on Sundays from 5 March; over 16s only.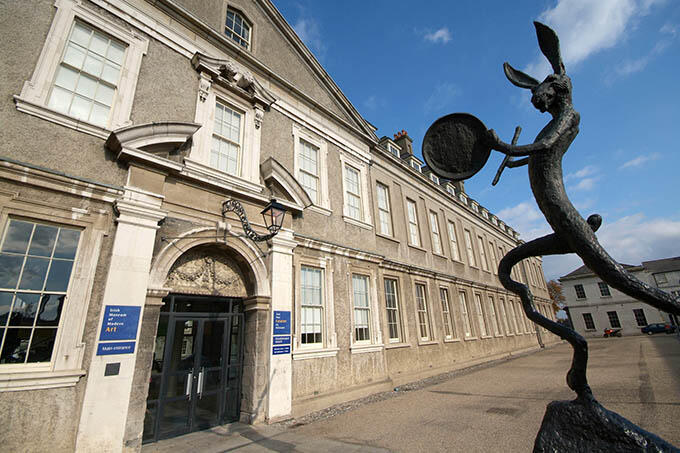 April
This is your last chance to catch the Irish Museum of Modern Art's "IMMA Collection: A Decade" exhibition, which closes on 7 May. It takes you through the museum's acquisitions over the past ten years, covering a huge variety of media (painting, sculpture, drawings and prints, photography, film, video, installation and performance), reflecting the diversity of the contemporary art scene and showcasing some young and emerging artists. Continue your exploration of Irish modern art at the Molesworth Gallery, housed in a lovely Georgian house in the city centre and one of the country's best contemporary art galleries. In April, it will be opening an exciting exhibition of work by Dublin-born Patrick Redmond, whose surrealist portraiture is clearly influenced by the likes of René Magritte and Wilhelm Freddie. Easter falls in April this year, as it did in 1916, the year of the Easter Rising that eventually led to the creation of the Irish Republic. So a trip to the GPO Witness History visitor centre to learn about this tumultuous period in Ireland's history would be one of the most fitting things to do in Dublin this spring. The immersive exhibition explains the background and politics of the rebellion from both sides through interactive technology and original artefacts in the very building that played such a crucial role in events.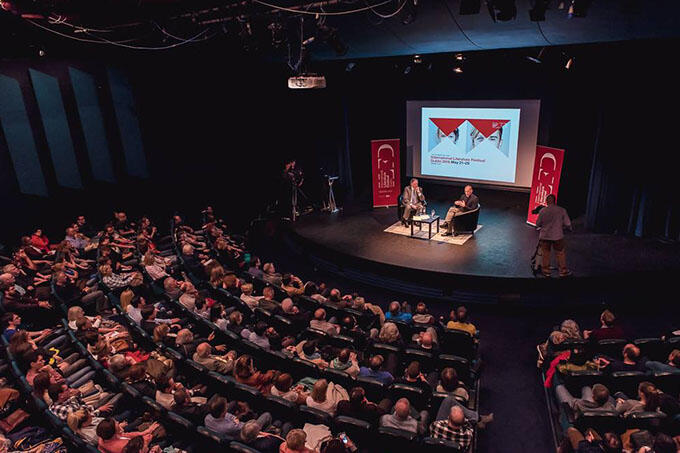 Image via International Literature Festival Dublin facebook
May
May is when the festival season really gets going, with the Dublin Dance Festival (18-28 May) and the International Literature Festival Dublin (20-28 May) leading the way. The dance festival was established in 2002 and showcases the finest dancers and choreographers from across the world, as well as providing a platform for new talents. In addition to classic and contemporary dance performances, there are workshops, discussions and film screenings. Events take place in a variety of spaces around the city and tickets are on sale now. The International Literature Festival Dublin (formerly the Dublin Writers' Festival) is Ireland's premier literary event and brings together writers from around the globe. The programme of events is jam-packed with readings, discussions, debates, workshops, performances and screenings covering the full spectrum of literary endeavour from poetry to non-fiction, playwriting to children's fiction. This year's line-up of guests is yet to be announced, but in previous years the festival has attracted such names as Wendy Cope, Roddy Doyle, Seamus Heaney and Jeanette Winterson. Definitely an event for any literature lover to add to their list of things to do in Dublin this spring.