Learn about Ireland's rich heritage at these historical landmarks in Dublin
A city that can trace its roots back more than 1000 years, Dublin has undergone plenty of cultural changes in its history, from Viking trading port to English Royal control, the Easter Rising to a modern cultural hub. Discover some of the most iconic and important historical landmarks in Dublin with our guide below!
Dublin Castle
As one of Dublin's most important historical sites, this 13th century castle has served many purposes as a royal seat of power, fortress, prison and more. The city of Dublin actually derives its name from the black pool on its grounds - called 'Dubh Linn' in Gaelic. Today, the castle is a frequently visited tourist attraction with public access to the State Apartments, Medieval Undercroft and Chapel Royal available.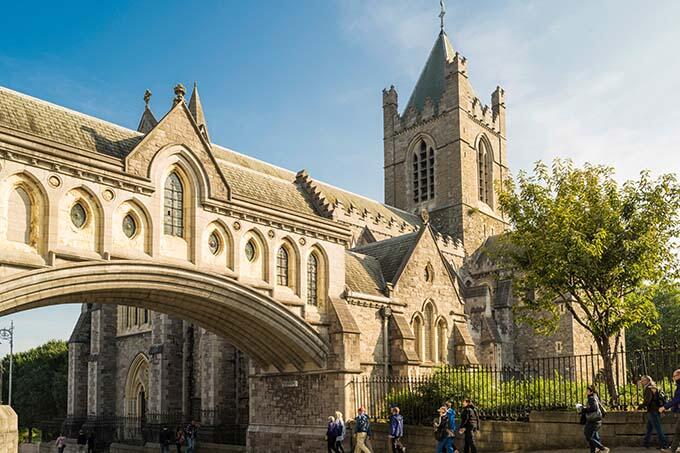 Religion and Ireland go hand in hand, making Christ Church Cathedral one of Dublin's most important cultural landmarks as the spiritual center of the city. People of all faith are welcome to roam its halls and explore its rich history as Dublin's oldest building through a detailed exhibition and journey through its medieval crypt. Check the church schedule and find out when Evensong is to watch Dublin's best church choir sing their hearts out - there's usually performances four times a week.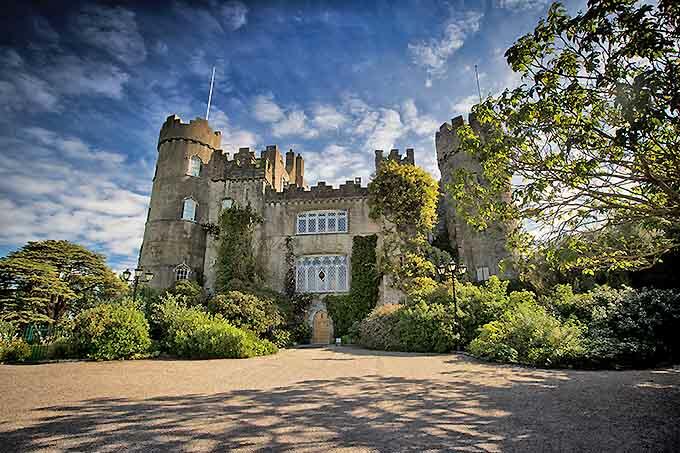 Located a little further out, Malahide Castle is a stunning coastal structure by a charming seaside village. Built in the 12th century by the Talbot family, it has since been preserved and hosts a permanent exhibition following its long history and involvement in the Battle of the Boyne. With a number of rooms open for explorers and portraits the National Gallery of Ireland hanging in its halls, it's steeped with culture and Irish heritage.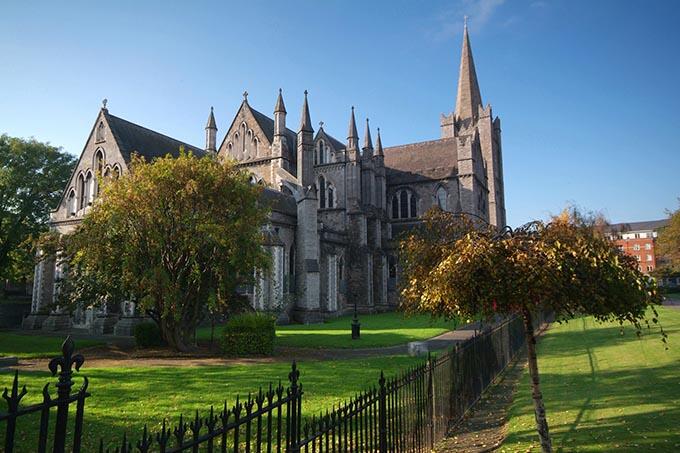 Built in honour of Ireland's patron saint, St Patrick's Cathedral is built on top of a site said to be where St Patrick would baptise new converts to Christianity. With over two hundred religious relics housed within its walls, it traces Ireland's religious past through the years and is also a stunning architectural site with vibrant stained glass windows, an impressive altar and cathedral tower.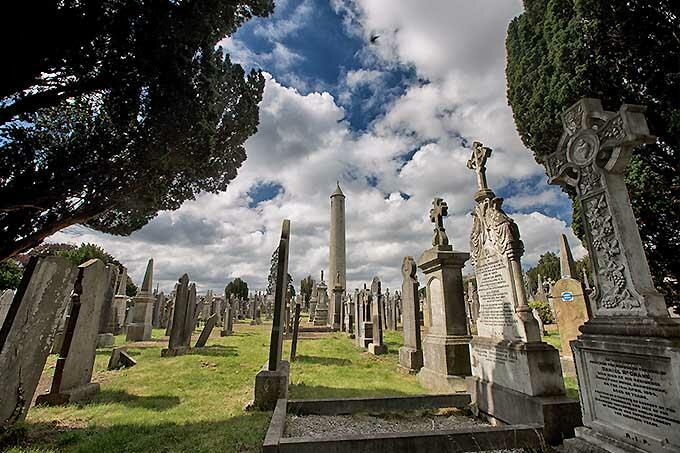 Meet some of Ireland's oldest residents at Glasnevin Cemetery, where Dublin's ancestors have been buried since 1832. With the graves of iconic figures like Irish politicians Daniel O'Connell and Michael Collins housed on its hallowed grounds, the cemetery's museum also tells the story of modern day Ireland in an interactive exhibition. Once visitors have finished paying their respects, there's also stunning botanical gardens open to the public worth strolling through.
This stark castle is one of several in Dalkey, a humble port town to the south of Dublin's bustling city centre. In previous years, it was crucial as a place of protection for imported goods as Dalkey's port used to be the heart of Dublin trade. Since then, it's turned a new leaf as a popular historical attraction with a stunning 6th century church and graveyard as well as exhibits celebrating Irish literary figures and Dalkey through the years.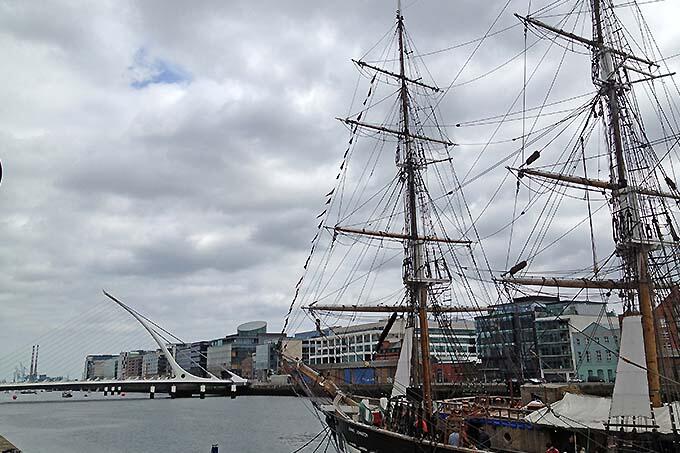 Famine and immigration are a key part of Ireland's history, defining the 19th century and shaping the future of Irish descendants. The Jeanie Johnston Tallship, a mid 1800s wooden ship that transported Irish immigrants to Quebec, New York and Baltimore, has been restored to its former glory and transformed into an exploration of Ireland's past through its rich exhibits.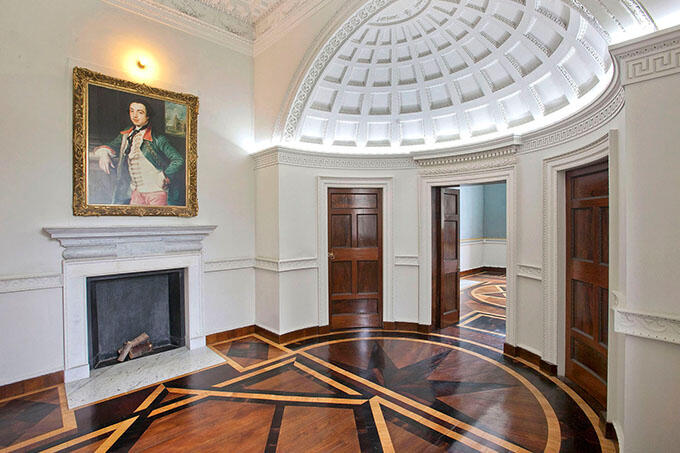 Casino Marino
Cast aside thoughts of gambling, Casino Marino hearkens back to the original root of the word 'casino': meaning 'little house'. This stunning neo-classical building on the Marino House estate is a huge change from the stark stone castles around Dublin and remains an important part of Irish architectural history, dating back to 1775.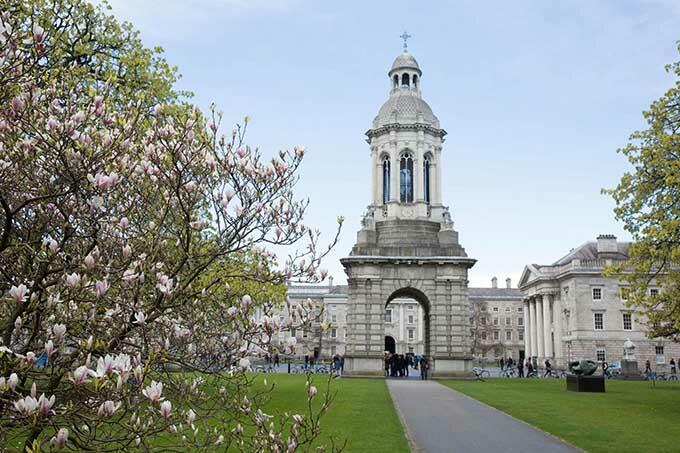 Image via Trinity College Dublin facebook
Trinity College Dublin
Not only is this institution one of the most respected universities in the world, it's also an important cultural landmark in Dublin. With a stunning library that aches with history, its shelves are lined with thousands of age-old texts including an exhibit dedicated some of Dublin's most famous illustrated 9th century manuscripts: the Book of Kells and Book of Durrow.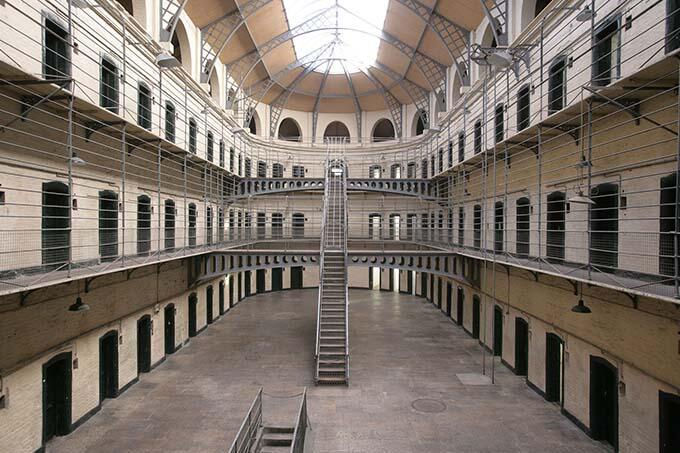 Image via Kilmainham Gaol © National Monuments Service. Dept. of Arts, Heritage and the Gaeltacht.
Kilmainham Gaol
Step into the past and learn about the rebellions and civil war of Ireland's past at this notorious prison, where revolutionary leaders like Anne Devlin, Henry Joy McCracken and Robert Emmett were detained and executed. Closed in 1924, it has since been given a new lease on life as a museum detailing Ireland's tumultuous past and struggle for independence.