Day Trips from Dublin
If you're in Dublin for more than a long weekend, looking for a different Dublin itinerary or planning some day trips out of the city, why not make the most of the beautiful surrounding countryside? With historic mills, castles and stunning landscapes to enjoy, plus great transport links to nearby towns, what are you waiting for?
Malahide Castle
This 12th century castle is one of Dublin's most stunning historic buildings. Take a tour of the castle rooms where you can see the Rococo and Neo-Classical décor, period furniture and priceless Irish portraits from the National Gallery. Outside, there are four acres of landscaped gardens, woodland, walled gardens and exotic plants which make the whole estate one of Ireland's most impressive historic sites.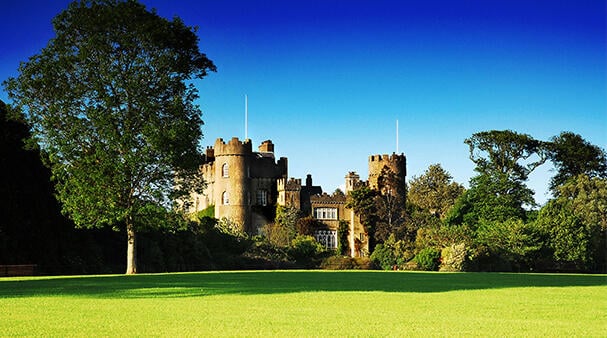 Skerries Mills
The beautiful coastal town of Skerries is home to Skerries Mills, lovingly restored to teach visitors about this Irish industry that prospered in the 16th, 17th and 18th centuries.  Find out about the inner workings of these mills; the grinding stones and sack hoists that powered them. While you're there, take in the spectacular views over the rugged coastline and town of Skerries.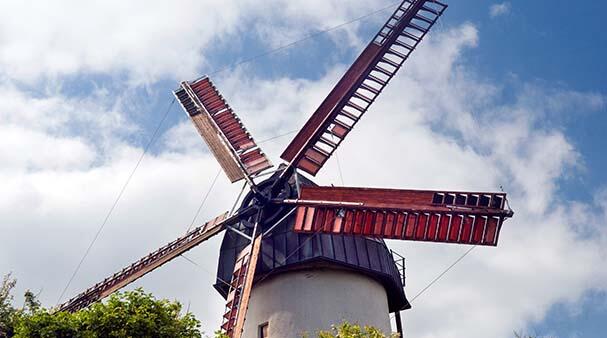 Wicklow Day Tour
Wicklow Mountains National Park in County Wicklow is a fine example of Irish natural landscape and a must for anyone who loves the outdoors. With mountains, woods, streams,  and high rocks, the National Park is a great place to explore on a day tour. You can join an organised walk, go horse riding or enjoy the area by bike. If you're visiting Wicklow, a visit to the Powerscourt Gardens is also a must!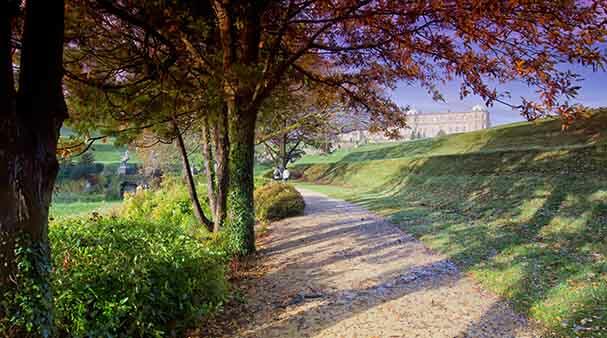 Dalkey Castle
Dalkey Castle, steeped in history, is one of two 14th century Norman castles in Dalkey, a picturesque medieval port to the south of Dublin. A perfect day trip from Dublin, Dalkey promises castle battlements, magnificent sea and mountain views, a 10th century church and a heritage centre where you can learn more about this historic town. Dalkey Island is famous for its wildlife and you can often spot goats, a colony of seals and even dolphins!