Top 10 Things to Do and Experience in Dublin
Who isn't keen to make sure they experience the best things to do in Dublin? Everyone has their own bucket list, but because we wanted to add some extra inspiration, we came up with the top 10 things to do and experience in Dublin – from pouring the perfect pint, to touring Temple Bar and visiting the historic Trinity College.
Pour a pint of Guinness
Guinness Storehouse was voted the most popular tourist attraction in Europe for 2015, so it's no wonder that it's high on everyone's to-do-list in Dublin. A visit to this multi-sensory attraction will have you learning everything about the nation's favourite stout. From how it's brewed, to how it's drank, to how it's advertised. Join a free tour of the seven storey experience and don't miss an opportunity to pour the perfect pint – and not pay a cent to enjoy drinking it afterwards! Did you know it should take 199.5 seconds at a 45 degree angle?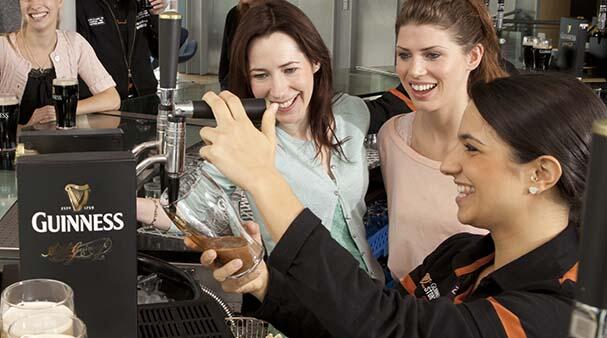 Visit the Little Museum of Dublin
Nicknamed the 'people's museum' of Dublin, this unique and charming museum is full of amazing treasures donated over the years by ordinary Dubliners to make up an eclectic exhibition of a bit of everything! The Little Museum of Dublin charts the cultural and social history of the city in the 20th Century, from James Joyce to U2. Discover the city through the eyes of its locals!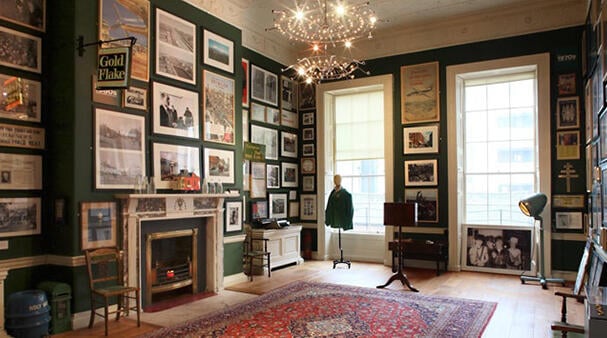 Visit the award-winning EPIC
Voted Europe's Leading Tourist Attraction at the recent World Travel Awards, EPIC is dedicated to the fascinating social history of Irish Emigration. You won't find leprechauns or pots of gold here, but you'll discover that what it means to be Irish expands far beyond the borders of Ireland through the stories of Irish emigrants who became scientists, politicians, poets, artists and even outlaws all over the world. Discover Ireland from the outside in and find out why saying "I'm Irish" is one of the biggest conversation starters, no matter where you are.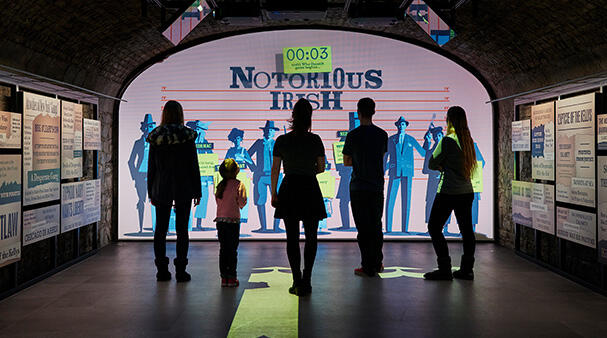 Visit Temple Bar
Temple Bar is the place to go for a taste of typical Irish 'culture' – you'll find traditional bars, folk music playing in the streets and pubs, bold graffiti and walking tours. You can't help but be seduced by the vibrancy of this popular area on the south bank – it's a definite must on your places to go. Don't forget your camera to capture the brightly coloured buildings, and stop off along the way for a traditional Irish tipple and hearty pub meal.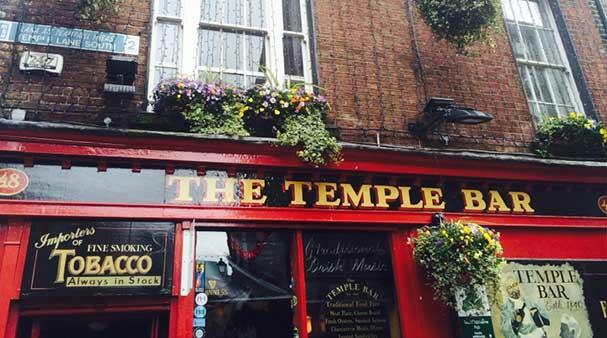 Travel out to Malahide
Malahide Castle is one of the most important historic buildings in Dublin and well worth a visit to learn about the city's rich past. Malahide Castle dates back to the 12th century and was inhabited by one of the most influential families in the country, the Talbots. Having survived the Battle of Boyne and seen through the Penal Laws, the castle is a significant building in terms of Irish history – not to mention a stunning museum of period furniture from the Neo-Classical and Rococo eras, as well as paintings and portraits from the National Gallery of Ireland.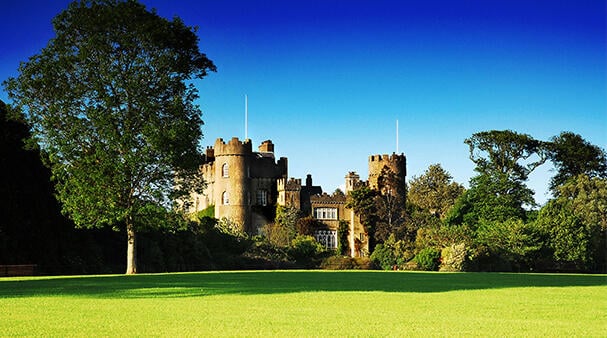 Walk around the courtyards of Trinity College
You'll find one of the most esteemed universities in the world in Dublin city centre, Trinity College. Its students have included playwrights and writers, like Oscar Wilde, Bram Stoker and Samuel Beckett, amongst others. The historic collegiate dates back to 1592 and was modelled on the traditional English colleges of Oxford and Cambridge. As it is Ireland's oldest university, it's also one of the seven ancient universities in Britain and Ireland.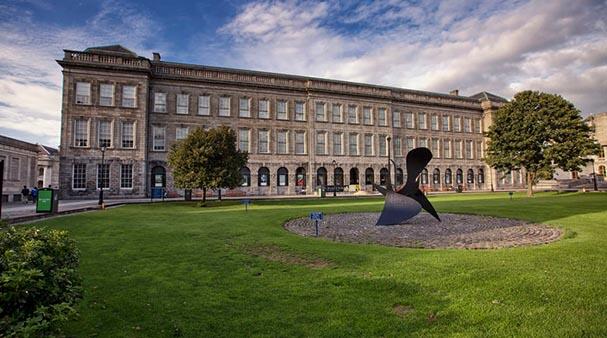 Tour of Old Jameson Whiskey
If you like whiskey then a tour of Jameson Distillery, Bow St is a must! Stroll through the old distillery and learn about the history of Irish whiskey, from the old copper stills to the distilling process itself. Whiskey-making was once one of Dublin's main industries, and employed people with a range of skills from coppersmiths, to engineers, saw millers and iron mongers. After the tour (and you're now a whiskey-making expert!) you'll be given a free dram at the bar. You can even take it a step further and become a Qualified Irish Whiskey Taster. Don't mind if we do…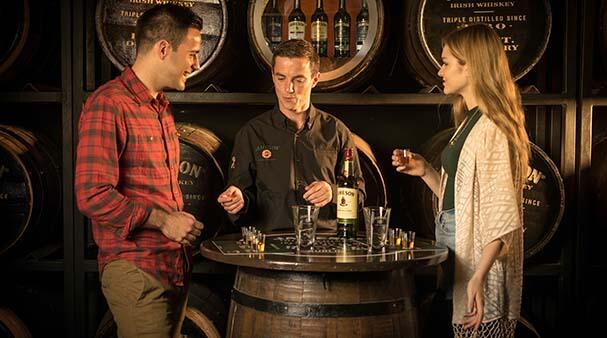 Experience the history at Dublinia
Step back in time and learn about Dublin through the ages at Dublinia, from the initial Viking settlements to the medieval period, and delve into the historic, cultural and social events which shaped the Dublin we know today. This fascinating museum is one of the most popular in the city and will give you a fresh outlook on the city's history. Immerse yourself in a day-in-the-life of a Viking, or even a slave during the Middle Ages. And learn about how this industrial town grew into the metropolitan city it is today.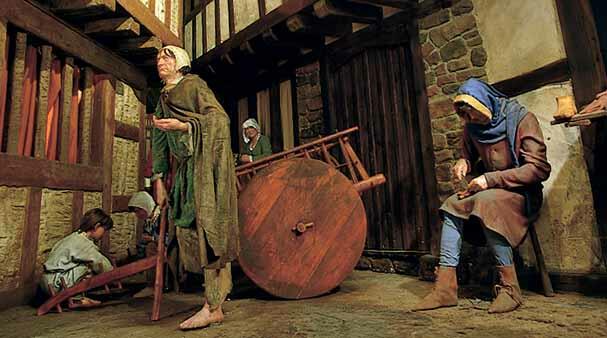 Visit Dublin Castle
Dating back to 1204, Dublin Castle is one of the most historic sites in Dublin. Spanning an impressive 11 acres, you are welcome to walk around the ruins, or step into the museums, State Apartments, Medieval Undercroft, Chapel Royal and Chester Beatty Library. Explore the history of the true centre and power house of Dublin, and even join a guided tour to find out its secrets and scandals…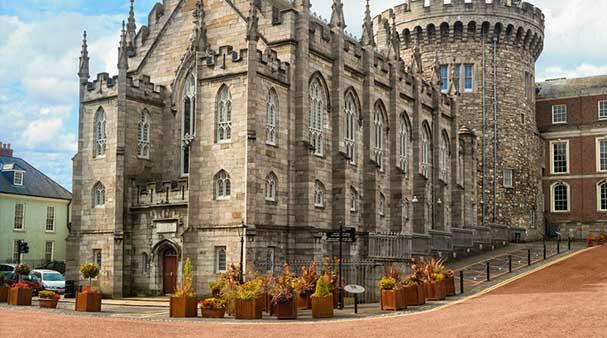 Brazen Head
If you haven't had enough of the Irish drinking culture in Dublin, make a beeline for the Brazen Head, Dublin's oldest pub, full of character and whose walls could certainly tell some tales. Prop yourself up at the bar of this 12th century pub, whose customers included James Joyce, Daniel O'Connell and Michael Collins, and enjoy fresh ales on tap and fine Irish dining (traditional and contemporary dishes). You really can't pass this one up!