Sweden's no slouch when it comes to New Year's Eve festivities. And there's plenty of fun to be had in Gothenburg in the hours before the bells chime and tradition dictates that you must hug everyone – absolutely everyone – in the room. We're talking cool museums and galleries, hot saunas and cinnamon buns, and more great New Year's Eve dining options than you can shake a stick at! Dive in for our guide to spending New Year's Eve in Gothenburg…
In the Morning…
Explore the Old Town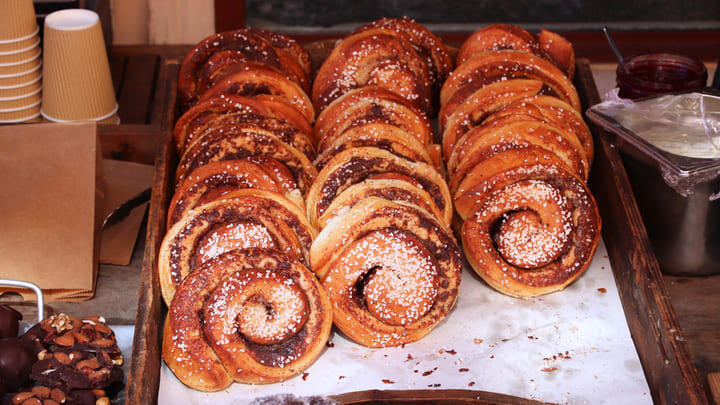 If you want to soak up a little of ye olde Gothenburg, there's no better place to start your day than Haga, the oldest part of the city. Stroll the atmospheric cobbled lanes, where cute boutiques hawking quirky souvenirs (moose cuddly toy, anyone?) rub shoulders with buzzy bistros and cool cafés. Hit up the legendary Café Husaren, where the famously enormous cinnamon buns (they are absolutely MASSIVE) are sure to fortify you for the (uphill) hike to Skansen Kronan. Pause to catch your breath, finish demolishing your bun and take advantage of the fine photo ops afforded by this 17th-century hilltop fortress, where you're guaranteed some of the very best views in town. Afterwards, wander back into Haga to admire the funky street art, enjoy the laidback boho vibe and (why not?) treat yourself to another face-sized pastry. 
Do as the Swedes Do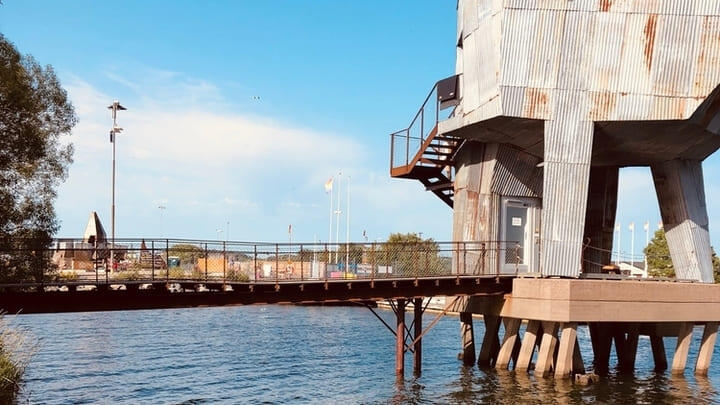 Having already reached your target step count for the day, it's time to relax, sit back, and take the weight off your feet for a spell. And what better way to do so than by indulging in the Swedish art of sauna? Since you're already in Haga, you could do worse than hotfooting it to Hagabadet. Established in 1876, this stunning Neo-Romantic-style spa is a Gothenburg icon. And, more importantly, it offers the full range of massage treatments, saunas, steam rooms and bathing opportunities you'd expect from such a Swedish stalwart. Alternatively, head riverside to the industrial-port-turned-hip-hangout of Frihamnen, where the eye-popping 21st-century public sauna (pictured) is constructed from great slabs of rusted steel and thousands of recycled glass bottles.
In the Afternoon…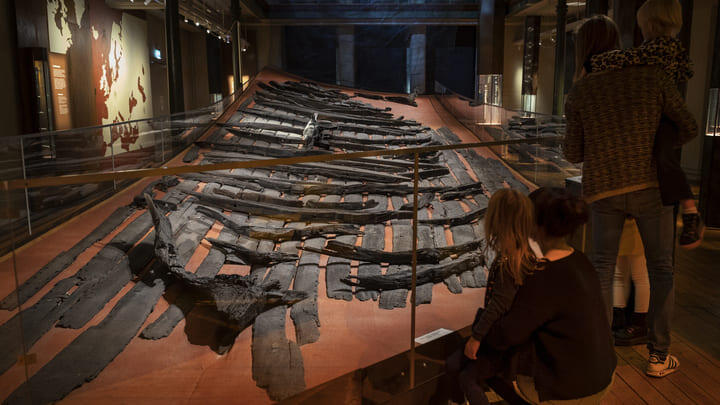 It's New Year's Eve… the sun's over the yardarm… nobody would think any the worse of you if you settled into a cozy pub snug with a glögg (mulled wine) or whiled away the rest of the afternoon practicing the gentle Swedish art of fika (coffee and cake with friends, basically). But, if it's a fun-and-frolics afternoon of high culture, high-flying machines and high-octane thrill rides you're after, we've got the goods for you.
The Museum of Gothenburg is the place to really get your head around the Swedish national psyche. For inside the walls of the former East India House – an epic canalside warehouse that dates from the 1750s – lies some 12,000 years of cultural history. Here's where to find the only Viking ship on public display in Sweden, as well as the world's first Volvo, and a quite excellent Children's Museum.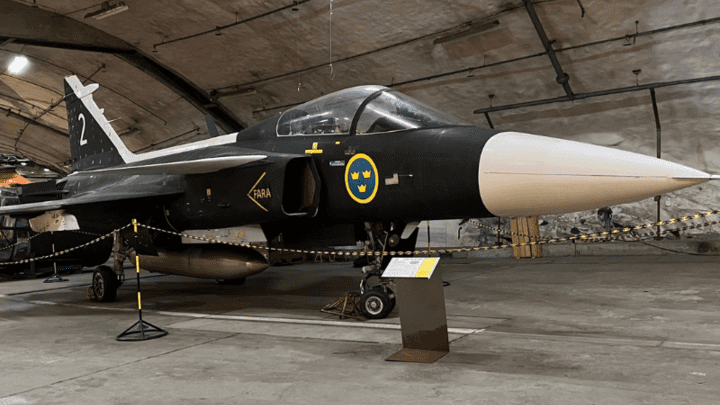 Then there's the Gothenburg Museum of Art, which contains the world's leading collection of 19th-century Nordic art in its lavish Fürstenberg Gallery, including important works by Munch, Larsson, Liljefors and Zorn. Alongside these, you can expect to experience French Impressionism, international Modernism, Dutch and Flemish paintings from the 17th Century, and Romantic and Academic paintings from the 19th Century, with the likes of Monet, Rembrandt, Van Gogh and Picasso all represented.
If you like your afternoon entertainment a little more… high octane, get yourself down to the Aeroseum, a subterranean hangar cut into the rock at a top secret location just north of the city (oh ok then, it's Säve Airfield). This former Cold War hideout is now a mecca for airplane enthusiasts, where kids big and little can get up close to war jets and military copters. Heck, you can even get into the cockpit of a Viggen fighter jet.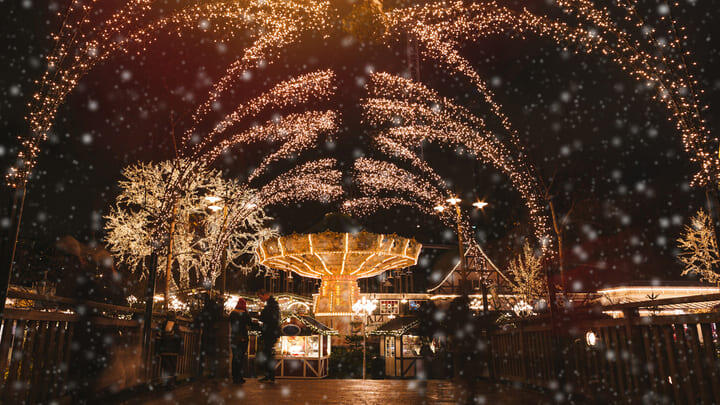 Mosey back into town for a stop-off at Liseberg, Gothenburg's legendary amusement park which, still dazzling in its festive finery, is a lovely atmospheric place to spend an hour or two as the sun goes down. Ride the frankly terrifying wooden Balder coaster, risk losing your lunch on the Helix, or take it a little easier on the Ferris wheel. You can even snack on festive Scandinavian classics like reindeer kebab while you're there. Poor Rudolph!
In the Evening…
Have a Nice Dinner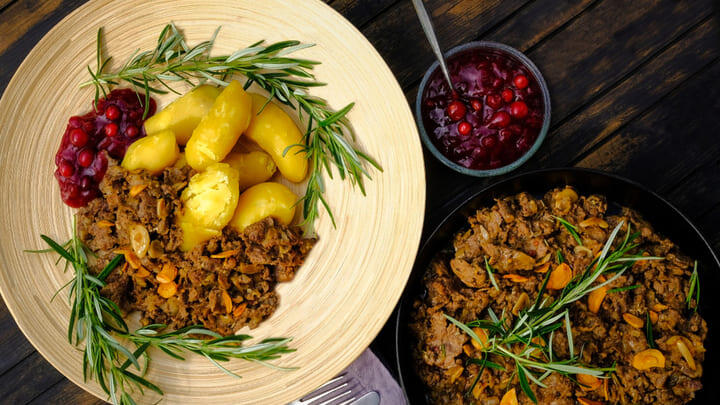 Assuming you're not full to bursting with reindeer meat, lingonberry jam and mulled wine by now, New Year's Eve is always a great excuse to treat yourself to a gourmet banquet. Seafood (particularly shellfish) features highly on most Swedish menus at this time of year; great news if you're a fan of lobster or chargrilled crayfish. But you'll also find steak on many menus, served with any number of heavenly creamy sauces, that will have you penning your New year's resolutions at approximately one minute after midnight. Book well in advance to secure a table at some of Gothenburg's finest high-end restaurants: Koka, Dorsia, Sjömagasinet and Project all promise luxury dining experiences for your special evening.
Fab Fireworks
Of course no Swedish New Year's Eve celebration would be complete without watching the sky light up in a spectacular display of Nordic pyrotechnics. The main show takes place in the city center between 5PM and 8PM and not, as you might have expected, at midnight. Some of the most popular spots for catching the display are at the Gothenburg Opera, the striking Masthuggskyrkan church, the Göta Älv Bridge and around Frihamnen harbor.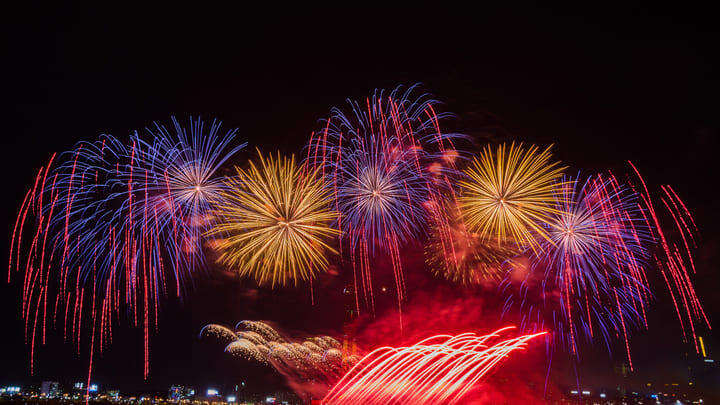 Indulge in Swedish New Year Traditions
The annual countdown to midnight is broadcast live from Skansen in Stockholm. You can catch the entertainment in any bar with a TV and can expect a busy entertainment program including some of Sweden's biggest stars. Then, at midnight, a well-known public figure or celebrity recites Alfred Lord Tennyson's 1850 poem Ring Out Wild Bells (in a Swedish translation), a tradition that has been going strong since 1896. New Year's Eve is also when millions of people across Scandinavia and Western Europe (although not, peculiarly, the UK) sit down to watch an obscure 1963 British comedy film called Dinner For One. Don't ask us why; just tune in and enjoy half an hour of  sweet, old-fashioned (and booze-addled) slapstick before toasting friends old and new as the clock strikes twelve.
Save on

things to do in Gothenburg
Save on admission to Gothenburg attractions with Go City. Check out @GoCity on Instagram for the latest top tips and attraction info.