Want to make the most of Christmas in Hong Kong? Check out our picks of all the best Christmas entertainment in the city and make it a memorable one!
Including:
How is Christmas celebrated in Hong Kong?
Is Hong Kong good for Christmas?
Is Hong Kong cold in December?
How to celebrate Christmas in Hong Kong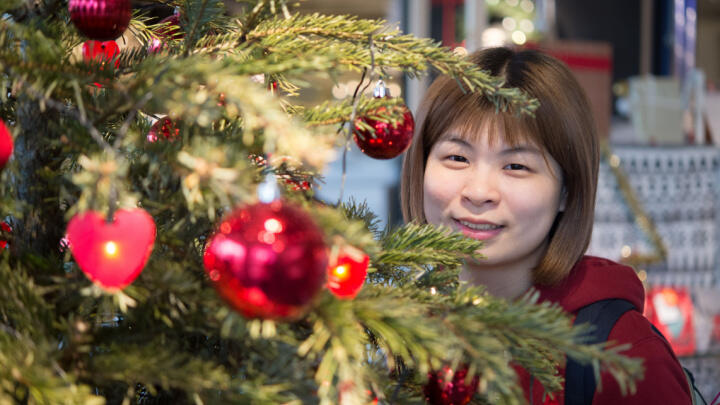 How is Christmas celebrated in Hong Kong?
On Christmas Day in Hong Kong, Christians can attend church services in both English and Chinese. They're held at different times of day, so it's worth checking ahead to make sure you attend the right one! As for specific Christmas events, we'll get into those a little further down. 
Is Hong Kong good for Christmas?
Christmas - and December as a whole - are great times to visit Hong Kong! The weather is cool and dry, and there are a ton of things to do and see. If you were worried that Hong Kong was bereft of Christmas cheer, worry no more.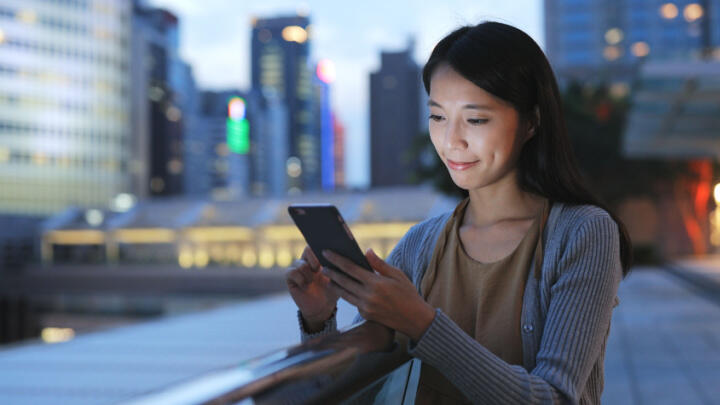 Is Hong Kong cold in December?
With average highs of 70°F and average lows of 59°F, December is the most temperate time of year in Hong Kong. For most of us, even the low end borders on t-shirt weather, so maybe leave the Christmas jumpers at home. It's also the driest month of the year, so pack appropriately.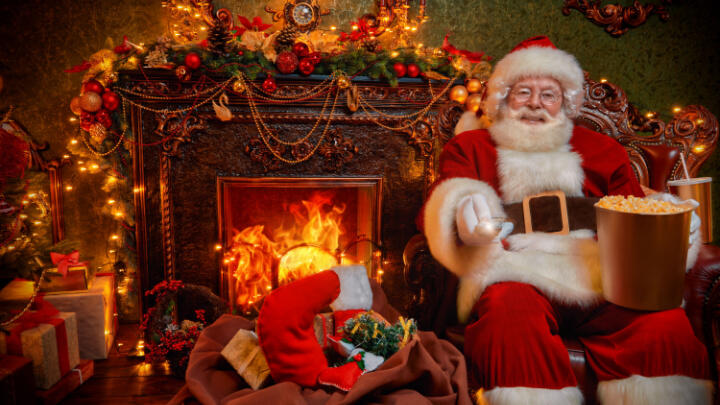 Last year, Hong Kong Disneyland hosted A Disney Christmas, a unique seasonal experience from mid-November until January 2. And this year, it's no different. If you want the perfect mix of live music, food, and ceremony, look no further!
The Disney Live in Concert! event is arguably the jewel in the crown, with a medley of genres taking the stage, from Jazz to classical, and surely some Christmas jingles and carols thrown in for good measure. There's also the Mickey and Friends Christmastime Ball, Santa Goofy's Magical Snowfall, and a tree-lighting ceremony hosted by a guest of honor.
Perfect Christmas fun for all the family!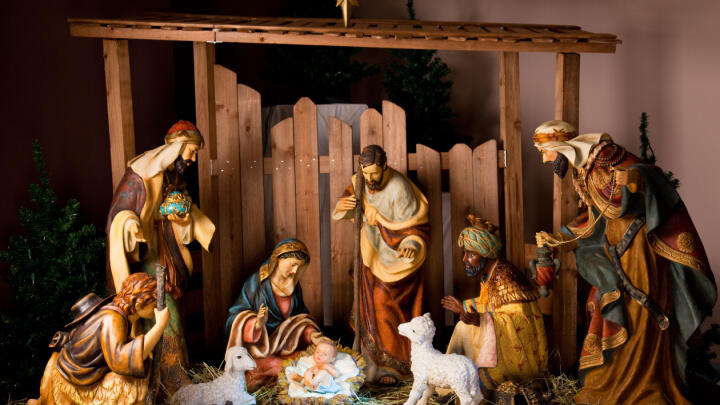 Noah's Ark is another spot that's perfect if you've got your little ones in tow. This family-friendly haven offers a blend of traditional and innovative Christmas activities that kids will adore.
Immerse yourself in the spirit of the season with Nativity Scene performances as well as seasonal cross-overs like Bear's Sushi Production Class, where your little ones will learn to cook up a storm, and Trolltech Sports Training School, which is a fun way for them to stay active.
Of course, we have to mention the Ark itself. A 1:1 recreation of Noah's boat from the good book, it's quite the sight. Whether you're a Christian or otherwise, the size and scope of the Ark will blow you away. Inside, you'll find tons of interactive exhibits, restaurants, and even a hotel if you fancy staying over.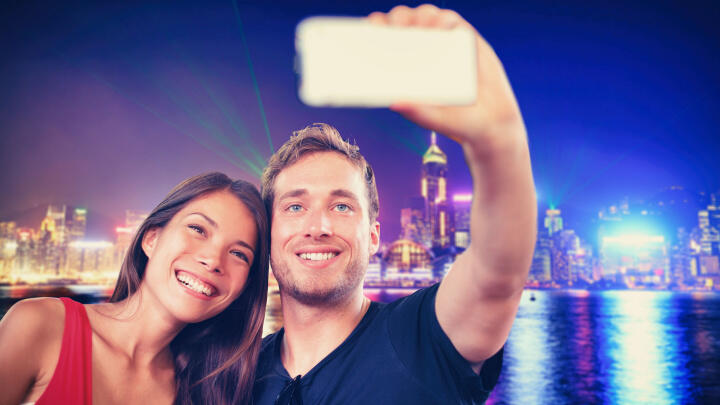 Every night, Victoria Harbour treats visitors to a mesmerizing holiday light show known as the Symphony of Lights, and this year's display promises to be even more spectacular with the addition of lasers and LED screens.
For the ultimate viewing experience, head to the Avenue of Stars promenade, where you can witness the show, complete with narrations and music by the Hong Kong Philharmonic Orchestra. Alternatively, savor a meal on a restaurant boat or enjoy the Symphony of Lights from the deck of the iconic Star Ferry.
Loudspeakers across the harbor broadcast synchronized music and a captivating narrative to enhance proceedings. During December, many buildings join the festivities by showcasing their unique Christmas light displays, adding to the architectural choreography that graces the harbor, making it a magical holiday season in Hong Kong.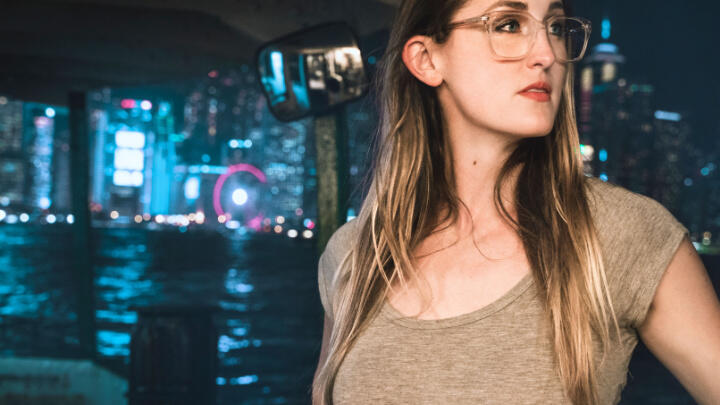 Over the Christmas period, Hong Kong's famous Symphony of Lights is also joined by a high-tech laser audiovisual extravaganza called Pulse 3D Light Show, which illuminates the area surrounding the clock tower at the Hong Kong Cultural Centre in Tsim Sha Tsui, conveniently located near the Star Ferry Terminal. This mesmerizing show surpasses expectations and has drawn crowds of spectators.
Said lasers create a spectacle like no other, creating moving images that demand a photo or ten.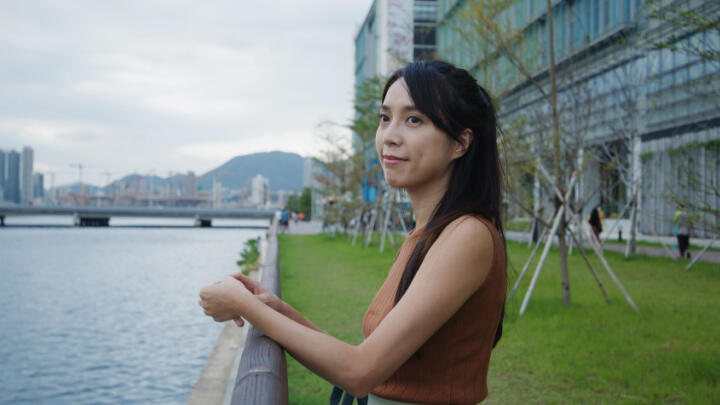 From mid-December through to the beginning of January, Hong Kong's Ocean Park puts on its own Christmas shenanigans, with a Christmas Market, a visual show, magic, and more throughout each day. Visitors will also be treated to a giant Christmas tree, artificial snow, and a Santa's Grotto where they can sit on the big man's lap and tell him all their secret present desires! 
Perfect for kids and big kids alike, nothing will put you in a festive mood quite like a classic Christmas village.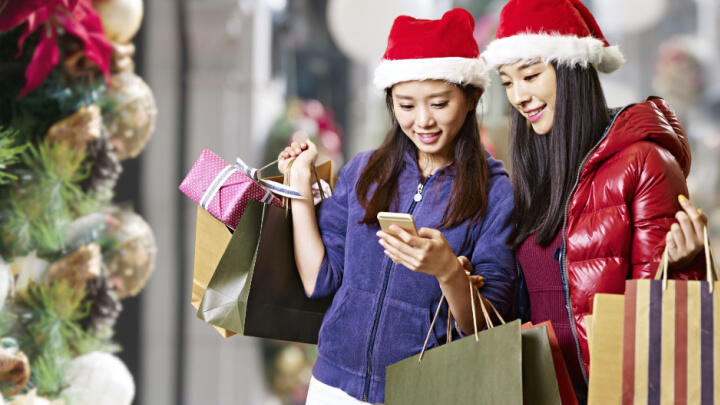 Christmas in Hong Kong: Sales and Markets
And, finally, let's talk about shopping because, whether you like it or not, Christmas has become a consumer's paradise! And, of course, Hong Kong gets in on the act. 
You'll notice a significant drop in prices, as local stores and malls are eager to clear their backlog of unsold products, making room for new inventory. That doesn't mean you won't pick up any goodies - you'll just need to keep an eye out for worthwhile bargains. Typically, these sales take place in the run-up to Christmas and last all the way until Chinese New Year, so if you don't have time before December 25, you needn't worry. Shoppers seeking Christmas gifts like electronics, clothing, and other common items can explore street markets like the Ladies Market in Mongkok, offering a wide range of products from clothing and electronics to souvenirs and jewelry. 
For a diverse shopping experience, Temple Street near the harbor offers various products for tourists and features numerous open-air restaurants serving delicious Chinese cuisine. So, shop about and see what's good!
And that's everything you need to know to make the most of Christmas in Hong Kong! If you're looking for some non-seasonal cheer to amp up your visit, check out Go City! With our All-Inclusive Pass and Explorer Pass, you can see all of the city's best bits for one low price!