We can all agree that Disneyland is a magical place. If you're visiting Hong Kong this year, you're in luck because they now have a Disneyland of their very own! That's why we created a complete guide to Hong Kong Disneyland, including top attractions, how to get there, where to stay, and what to eat! So check it out below, and make your stay a memorable one!
Including:
Where to buy tickets for Hong Kong Disneyland
How to Get to Hong Kong Disneyland: A Complete Guide
Where to Stay in Hong Kong Disneyland : A Complete Guide
Hong Kong Disneyland Opening Times
Top Attractions at Hong Kong Disneyland
Where to eat at Hong Kong Disneyland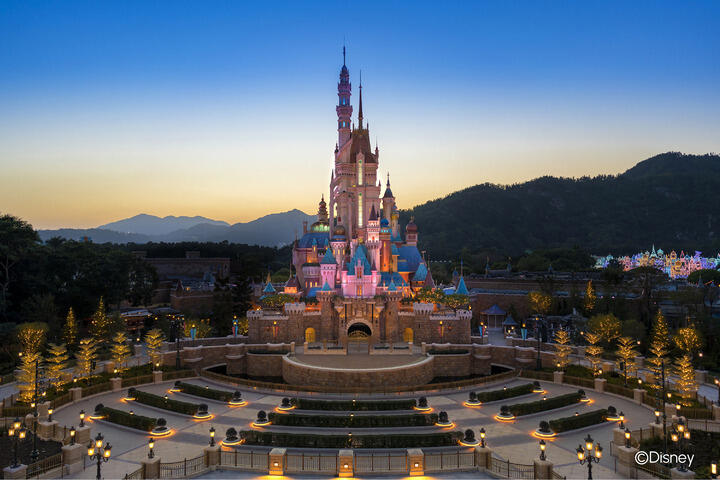 Where to buy tickets for Hong Kong Disneyland
With Go City, you can get a 1-day ticket to Hong Kong Disneyland, along with access to over 20 of Hong Kong's best attractions for one low price!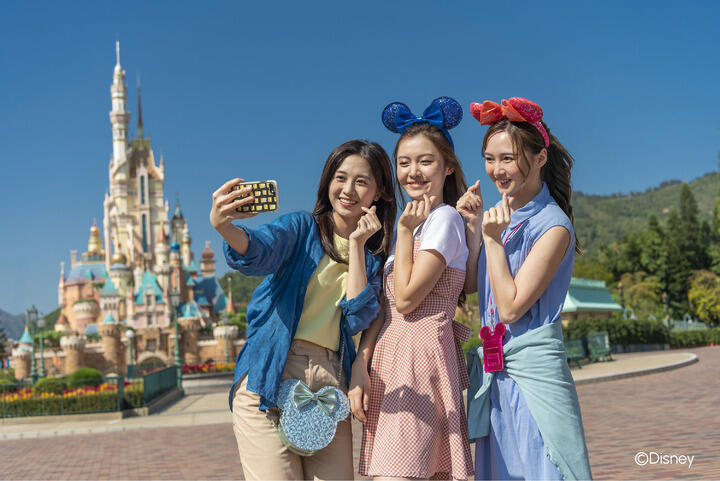 How to Get to Hong Kong Disneyland: A Complete Guide
There are many ways to get to Hong Kong Disneyland. 
If you're near an MTR (Mass Transit Railway) Station, you can board the Disneyland Resort Line at Sunny Bay Station for a direct train to the resort. 
There are also a number of bus services from different parts of the city, as well as areas outside of Hong Kong. While there are too many to mention here, check out the Hong Kong Disneyland website to see them all. 
If you want to travel in style and comfort, why not book a cab to Hong Kong Disneyland? Here's everything you need to know. 
Alternatively, you could drive there yourself! It's worth shopping around for deals to ensure you get the best price, but once you've got your vehicle of choice, follow these instructions to get to the resort. You'll also need to know where to park. Don't worry; we've got you covered.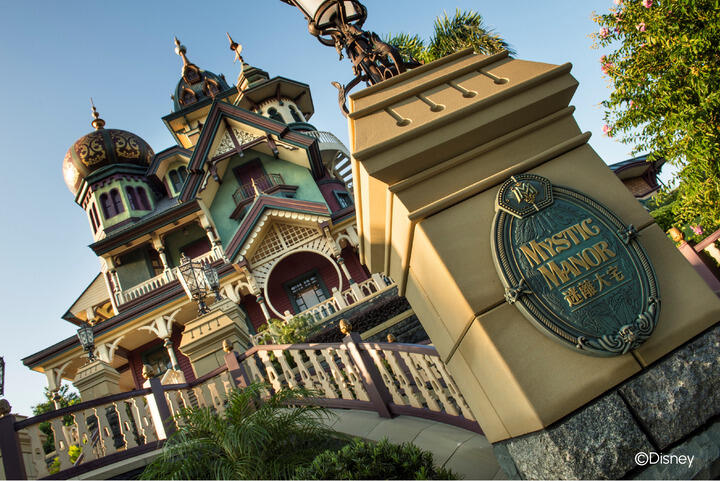 Where to Stay in Hong Kong Disneyland : A Complete Guide
While you're free to stay at your hotel of choice within Hong Kong or settle down in an Airbnb, why not wake up where the action is at one of Hong Kong Disneyland's many fantastic hotels?
If you want to surround yourself with Disney movie magic every morning, there's only one choice; Disney's Hollywood Hotel. Adorned with Art Deco fixtures and filled with snapshots from famous Disney properties, staying at the Hollywood Hotel will immerse you in celluloid goodness from dawn to dusk. If you're bringing the little ones with you, they'll appreciate all the fun activities available, as well as all the Disney movie easter eggs they'll spot within. 
If you'd rather keep the Disney magic inside the park, why not stay at the opulent Hong Kong Disney Hotel? With its grand Victorian design, garden maze, and a giant lobby filled with live music every day, it will make you feel like royalty. The top-of-the-line rooms with modern amenities help, too. 
Looking for a more unique hotel experience? Hit up the Disney Explorers Lodge, which pays homage to the many cultures and locations where Disney's smash-hit movies take place. The hotel features four 'zones' that match certain biomes and tropical climates from Disney films. Pick between Asia, Oceania, South America, and Africa, and in the restaurant, they serve dishes from five different continents. 
Hong Kong Disneyland Opening Times
Hong Kong Disneyland typically opens at 10.30AM and shuts at 8.30PM, Monday to Sunday. However, it's worth noting that the park is closed for certain holidays. Check here to make sure the dates you want to travel are available.  
Now you know how to get there, where to stay, and when it opens, let's get to the good stuff!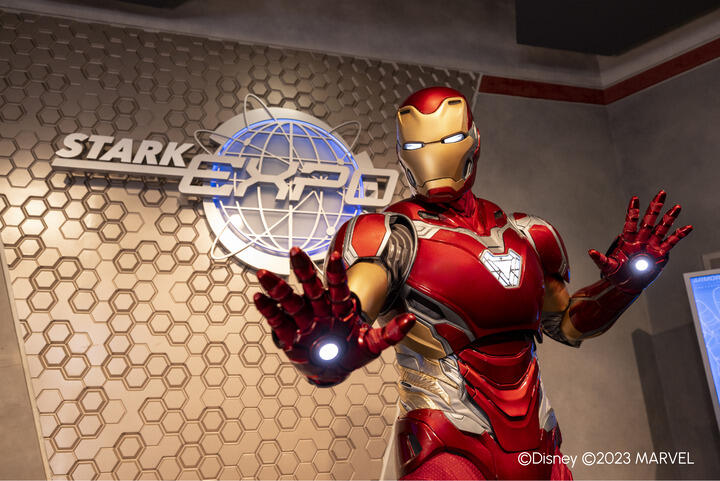 Top Attractions at Hong Kong Disneyland
There are way too many attractions to shout out individually, so we'll cover our picks of the most unmissable experiences at the park!
Ant-Man and The Wasp: Nano Battle!
Ironman's in trouble - Hydra is attacking Stark Tower! At the same time, an evil AI called Arnim Zola is trying to steal his data core. He needs tiny help to stop the theft. He needs Ant-Man and The Wasp. 
Join our heroes as they shrink down to the size of an ant, help them defeat the Swarmbots and save the data core before it's too late. This exhilarating ride is perfect for fans of the Marvel movies and will give you and your little ones a new-found appreciation for ants. What more could you want? 
This magnificent structure pays homage to the Queens and Princesses who've overcome adversity in a myriad of Disney movies and TV shows, only to come out the other end stronger than ever before!
Explore spires, towers, and domes dedicated to the likes of Cinderella, Ariel, Mulan, Snow White, and Moana, and meet your favorite characters in real life! There are also shows put on all throughout the day, so why not go and see what's happening when you visit? 
You've heard of Space Mountain before. After all, it's one of the most famous rides in Disneyland. But have you ever entered hyperspace? Find out when Star Wars meets Space Mountain for Hyperspace Mountain, the best crossover you never knew you needed. 
Join rebel X-Wings as they dodge and swerve in a dogfight with evil Imperial TIE fighters. Your target? A Star Destroyer. Can you help Admiral Ackbar and the Rebel Alliance defeat the Empire? You'll need your wits about you!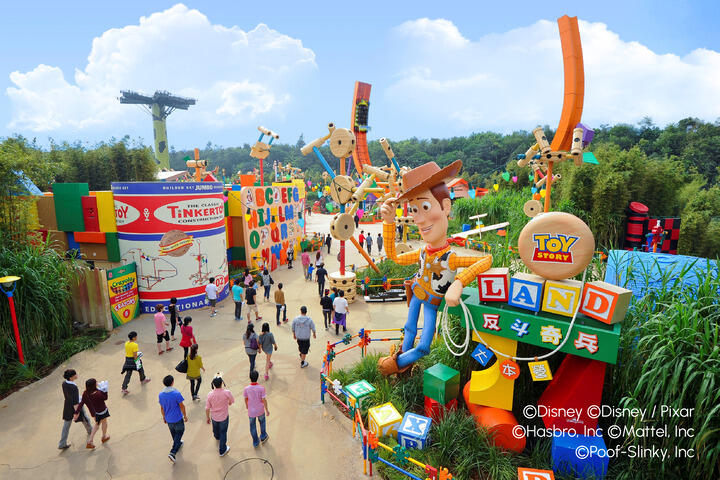 Where to eat at Hong Kong Disneyland
Similarly to Hong Kong Disneyland's  long list of attractions, it too has a ton of brilliant places to eat and drink throughout the day. Below is just a snapshot of what's on offer. 
If you're looking for filling, Asian-inspired cuisine, Dragon Wind is a winner! With plenty of Asian and international dishes on offer, including vegetarian picks, it's a great place to sit down with the family and get a proper restaurant experience. 
Are your little ones craving sweet snacks? You won't find a better place to stop and refuel than Dreamer's Lookout. With a metric ton of sweet treats on offer, all themed around famous Disney characters, it's a great place to stop and get some energy for the next few rides. Grown-ups will appreciate the delicious coffee too!
Missing the familiar tastes of back home? Hit up the Starline Diner for some galactic takes on Americana faves!
With burgers, wings, fried chicken, and plenty of veggie-friendly diner options on offer, it's a little slice of home for those of us from the States. 
And that's our complete guide to Hong Kong Disneyland! If you're spending a few days in the city and want more things to do, check out Go City! With our All-Inclusive Pass and Explorer Pass, you can also see all the city's best bits for one low price!