If you're planning a vacation to Hong Kong, you're in luck. With its unusual mix of east-meets-west culture, it's one of the most exciting and unique cities on the planet. However, there's a whole world out there to explore, so if you're in the area, you might be wondering about day trips from the city. In this guide, we'll try to answer all your burning questions, as well as give you our recommendations for the best day trips from Hong Kong!
Including:
How many days is ideal for Hong Kong?
Is 7 days in Hong Kong too much?
Can you do a day trip to Macau from Hong Kong?
A roundup of the best day trips from Hong Kong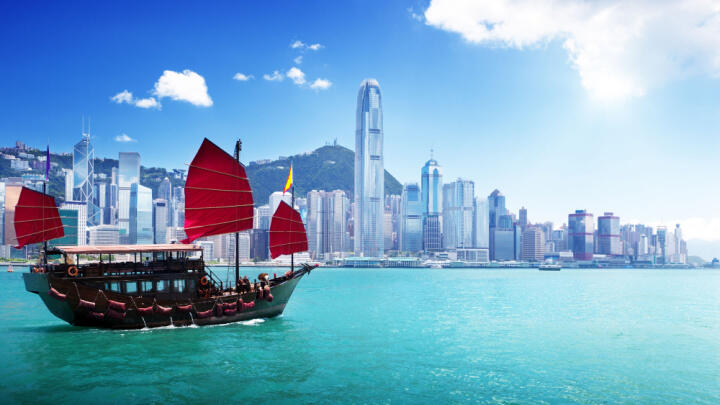 How many days is ideal for Hong Kong?
There is plenty to see and do in Hong Kong, and if you combine that with a day trip out of the city, we recommend you set aside anywhere between 4-7 days on your vacation. 
Is 7 days in Hong Kong too much?
Seven days is arguably on the higher end of the scale, but you'll certainly have enough fun experiences to pack into those seven days! You could even pick a couple of day trips from our list below and make the most of your trip abroad!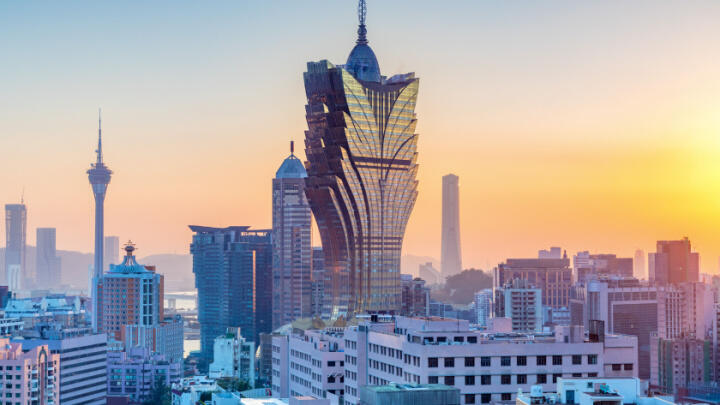 Can you do a day trip to Macau from Hong Kong?
You can easily pack a day trip to Macau into your Hong Kong vacation plans. More on that down below. However, Macau is one of the most popular day trips from Hong Kong, so we recommend booking your journey in advance to make sure you don't miss out!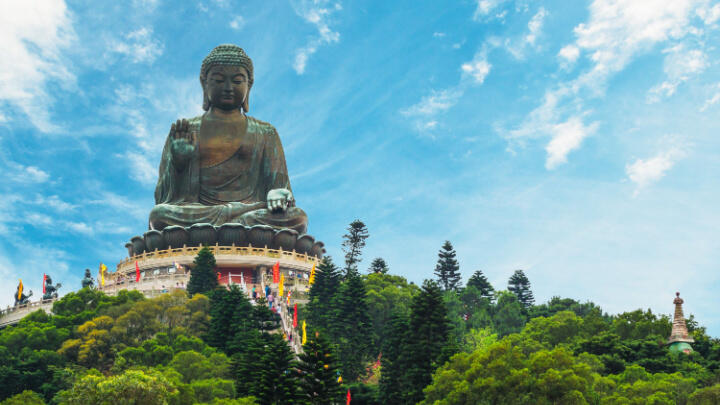 For one of Hong Kong's best day trips, you don't even need to travel that far from the city! Just hop aboard a cable car, head up to the village of Ngong Ping, and you'll have a metric ton of stuff to snap, things to do, and history to discover!
The trip's highlight is clearly the Tian Tan Buddha - the second-largest seated Buddha monument on the planet. This humongous statue is hard to miss, and photos of it will be the envy of everyone back home. When you've snapped that, make sure you check out Po Lin monastery, a colorful, century-old temple built by three monks that's steeped in history and culture. Elsewhere you'll find Ngong Ping village, the Cable Car Discovery Center, and plenty of other experiences that aim to excite and inform in equal measure. 
To get to the Ngong Ping Cable Car, hop on the MTR and get out at Tung Chung Station. From there, you can hop straight on the cable car and ascend to your destination!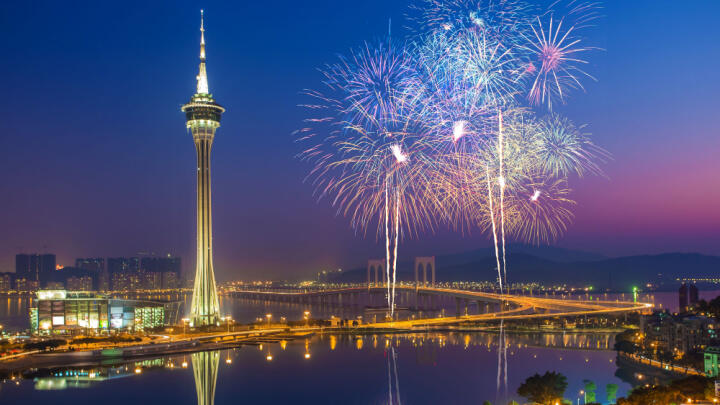 Located just a quick trip across the Pearl River Estuary from Hong Kong, Macau is one of the most popular day trips from Hong Kong. And, like Hong Kong, it's uniquely placed for Western travelers due to its previous label as a Portuguese territory. Macau is also a gambling powerhouse, with yearly spending there surpassing even Las Vegas!
The city also boasts captivating historical sites, such as Rua da Tercena—an enchanting open-air market—and antique shops near the São Paulo Cathedral. With its colonial-era architecture and delectable Portuguese fare, Macau's ambiance often evokes a European rather than Asian atmosphere.
To get to Macau, you can board a ferry from either Kowloon Island or Hong Kong Island to either the Main Terminal for all the best sightseeing, or to Taipa Terminal for its casinos and shops.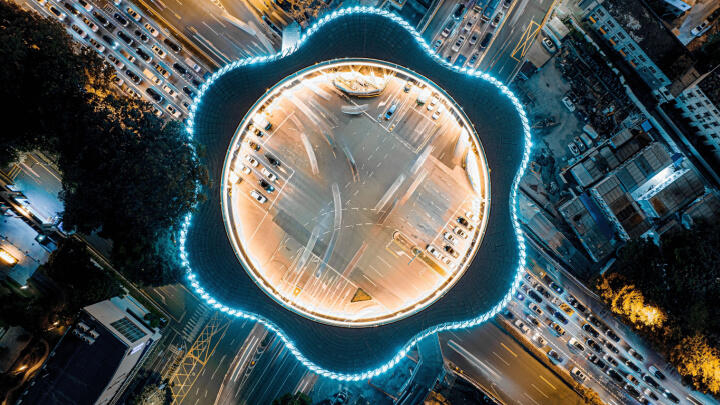 Every day, countless commuters journey between Shenzhen, China, and Hong Kong, so it's clearly one of the most traveled day trips from Hong Kong. Expansive malls replete with tailors and sewists who craft made-to-measure suits and dresses at highly reasonable rates ensure you'll get unique, dazzling items that won't break the bank. 
And, for a little sprinkle of culture, check out the Splendid China & Chinese Folk Culture Village - a theme park featuring tons of Chinese history and heritage. 
To get to Shenzhen from Hong Kong, take a 45-minute train from either Kowloon Tong or Hung Hom. At the border, head to Wu Station – which is nearer to all the shopping centers – or to Lok Ma Chau – which has shorter lines but is further from the main sights. Just remember to bring your passport - you'll need it!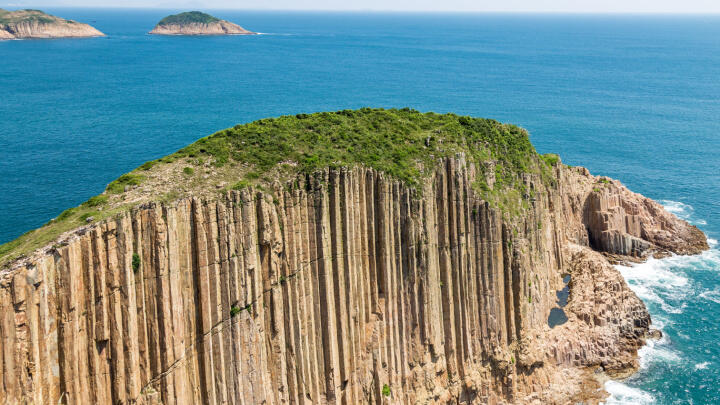 Venturing slightly off the usual path leads to the New Territories, an expansive region in Hong Kong that's less densely populated. Within this expanse, you'll find Sai Kung, a favored retreat for both travelers and locals seeking respite from the hustle and bustle of Hong Kong's vertical metropolis.
Sai Kung's natural beauty makes it and ample spot for hiking, with the challenging Maclehose Trail offering a rewarding exploration of the landscape. 
To get to Sai Kung from Hong Kong, take the Tseung Kwan O MTR line to Hang Hao Station. Then, you'll need to take a minibus to Sai Kung Town. The whole trip shouldn't take you longer than an hour.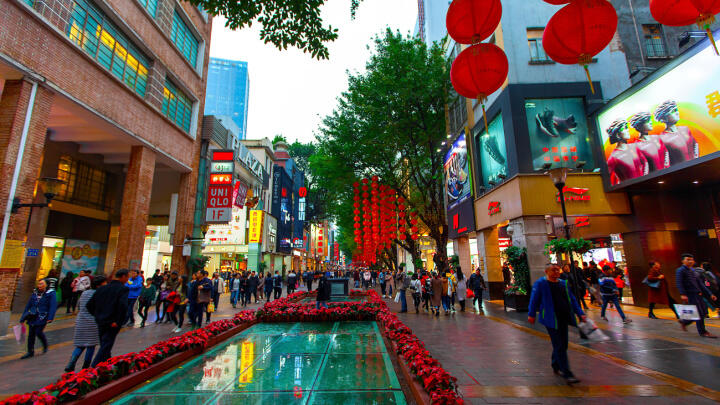 For an extended day excursion beyond Hong Kong, you could cross the border to China and visit Guangzhou. China's third-largest city contains many stunning Buddhist temples, public parks, and plenty to see, do, and explore.  
To get to Guangzhou, you can now board a high-speed train that takes less than an hour. Just head to West Kowloon Station, and take the train to Guangzhou South, from which you can get the metro or a bus to the city itself.
However, entering mainland China, like any trip abroad, does require some planning. Make sure to pack your passport and ensure you arrive an hour or so ahead of your train to pass through security and passport control. 
And that's everything you need to know about the best day trips from Hong Kong! If you're spending a few days in the city and want to know what unmissable experiences Hong Kong has to offer, check out Go City! With our All-Inclusive Pass and Explorer Pass, you can see all of the city's best bits for one low price!