Is Hong Kong expensive to visit? Check out our guide to the city, and see for yourself! Below, we do a deep dive into flights, accommodation, public transport, food and drink, and, of course, Hong Kong's top attractions. So put your feet up, grab your reading glasses, and prepare to take notes. 
Including:
Is Hong Kong expensive to visit?
Is Hong Kong cheaper than America?
Flights
Places to Stay
Public Transport
Food and Drink
Save on Hong Kong's best Attractions
Is Hong Kong expensive to visit?
For expats, Hong Kong is one of the two most expensive cities to live in, right behind Singapore. We bet you didn't know that!
But to visit? Well, that depends on you. If you shop around, you'll find affordable amenities, meals, and experiences.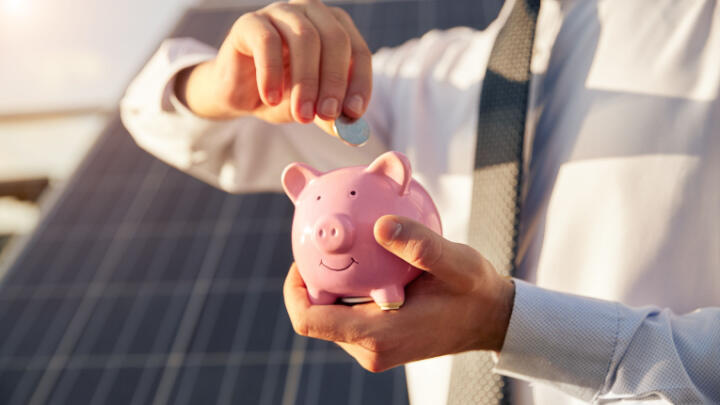 Is Hong Kong cheaper than America?
This really depends on where you're flying from because air travel can be particularly unpredictable when it comes to pricing. Flying from inside the States? Then no; US flights are a lot cheaper than their international counterparts. But if you're from much further away - it may well be. 
Plus, actually staying in Hong Kong, as mentioned above, can be approached more holistically. Pick a budget and aim to stick to it. With a bit of luck - and plenty of research - you'll be fine. 
And that's exactly what we're here to do! So, let's get on with the nitty gritty.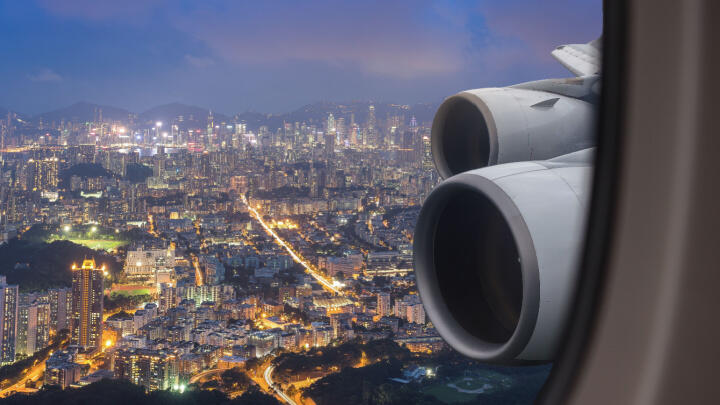 Is Hong Kong Expensive to Visit: Flights
Sadly, flying to Hong Kong is likely to be one of the most expensive outlays if you're planning a vacation or visit. We recommend booking as far in advance as possible and check out deals with every airline flying from your city or country. 
From the US or Europe, expect to pay around $900/£700/€820 on average to fly to Hong Kong. However, if you're flying from much closer countries and continents, expect to spend much less. Isn't air travel fun? 
But when you do land, you'll be pleased to know that getting into the city is actually very affordable. You can get a bus, express train, taxi, or direct transfer to your hotel or accommodation. Rather than look all those up independently, we recommend you speak to your hotel or host, as they likely know the best, most affordable way to reach them! 
And while you're at it, feel free to hit them up for local hints and tips.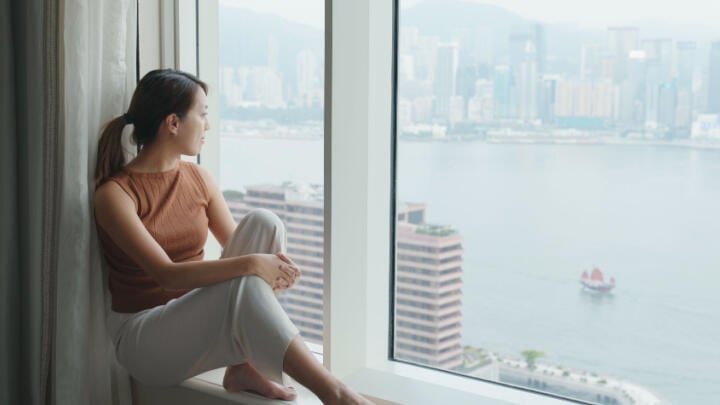 Is Hong Kong Expensive to Visit: Places to Stay
Let's start with Airbnb because, these days, plenty of folks prefer to have their own space. Yes, Airbnb operates in Hong Kong, so happy days if that's your preferred accommodation! If you want nothing fancy, a single room will likely set you back around $55/£45/€50 per day. However, for grander flats or bigger spaces, you can easily triple that. So, while it may be cheaper than other cities like London and Amsterdam, it's not super cheap. 
Hotel-wise, you have three choices. 
You can go budget, and likely spend under $55/£45/€50 per night. You will get what you pay for, which is basic rooms in the inner city, or bigger places further out. If you don't mind the travel, it may be a great way to save money while having a decent place to stay. 
Mid-range hotels will set you back the same amount as a decent Airbnb, so you'll find them for around $155/£145/€150 per night.
But if you've got the bucks, why not splash out on a top-of-the-line suite? Hong Kong's better hotels will likely set you back twice as much as the mid-tier, so expect prices of around 300 of your dollars, euros, or pounds.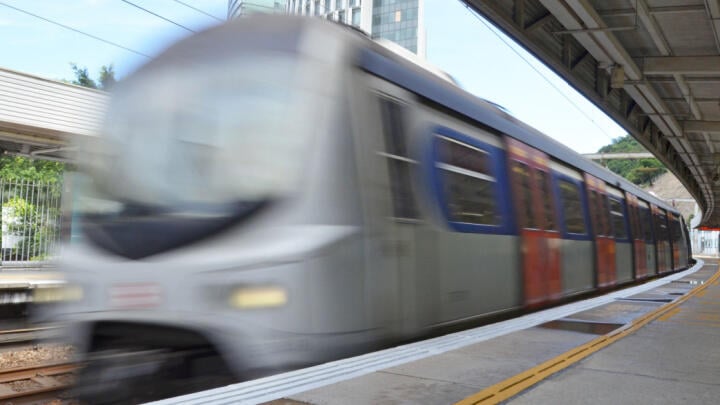 Is Hong Kong Expensive to Visit: Public Transport
Because Hong Kong was an English colony for nearly 150 years, you'll be pleased to know that nearly every street sign, direction, timetable, and menu are in both English and Chinese. This is also true on Hong Kong's public transport networks, which are both affordable and easy to navigate. With taxis, however, you may not be so lucky. But, thanks to Uber, you can book your trip without worrying about the language barrier!
If you're planning to spend a lot of time on Hong Kong's trains, buses, and the like, consider getting an Octopus Card. It's a top-up travel card you can use to swipe into pretty much any mode of transport, ensuring you aren't wasting precious vacation minutes buying myriad tickets.  
Rather than paying a fixed fee per trip, costs are calculated based on the length of your journey. But don't worry; it's still very cheap! For instance, a trip on the MTR - or the Mass Transit Railway - will only cost around $2 to get you anywhere in Hong Kong. They even have a journey planner so you can plan your route ahead of time. Buses are even cheaper than that, though do be warned that any road-based transport is likely to get stuck in Hong Kong's infamous traffic. We suggest taking the MTR or booking an Uber to get about.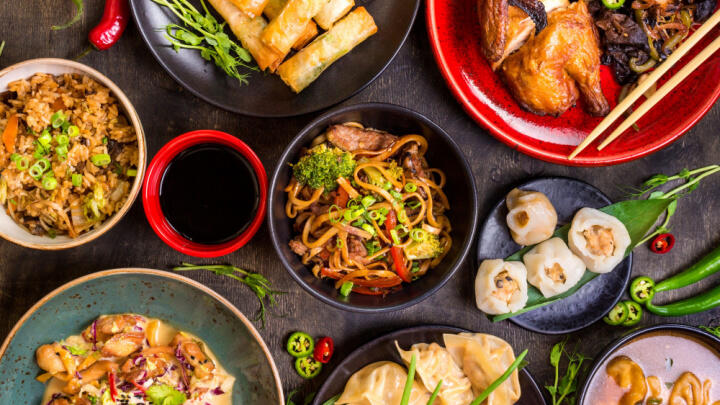 Food and Drink
Eating and drinking are also a lot cheaper in Hong Kong than in many major cities. If you're planning on eating out for all three meals, you can do it for around $50 or less per person. Considering that's what you pay for a half-decent dinner in some cities, that's a good deal!
Of course, that price can go up or down depending on how much you want. You can certainly eat on a shorter shoe-string budget if you prefer, and plenty of Hong Kong's street food is dirt cheap and absolutely delicious. On the other end, you can hit up one of the city's Michelin-star restaurants. And, while it may be more expensive than anywhere else in the city, prices are still a far cry from their Western counterparts.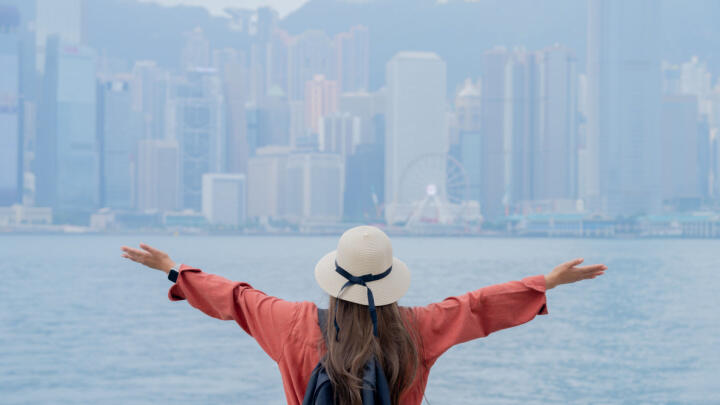 Save on Hong Kong's best Attractions
And finally, what about experiences? Don't worry; we've got you covered. With Go City, you can visit all of Hong Kong's best bits for one low price! If you want to visit the House of Mouse, pick up an All-Inclusive Pass and visit Disneyland Hong Kong, ride the Ngong Ping Cable Car, and enjoy dozens of other top attractions. Are you leaving the kids at home? Go with the Explorer Pass, pick your days, and see the best of the rest.