If you're looking for relaxing things to do in Hong Kong, check out our list of the city's most serene escapes and take a load off!
Including:
Is Hong Kong foreigner friendly?
Is Hong Kong safe for solo female?
Is it safe to go out at night in Hong Kong?
Relaxing Things to Do in Hong Kong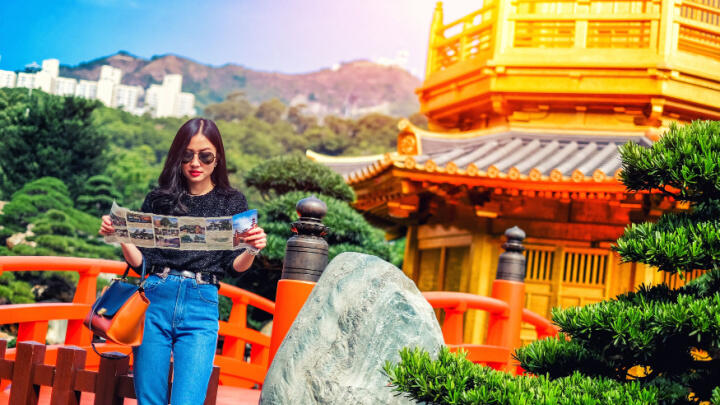 Is Hong Kong foreigner friendly?
Due to Hong Kong's prior history as a British colony, which only ended less than 30 years ago, and the fact it remains an international financial hub, it's unique compared to the rest of China. So yes, it is definitely foreigner-friendly! English speakers will have an especially easy time, given that menus, public transport, and maps tend to use English as well as local dialects. 
Is Hong Kong safe for solo female?
Hong Kong is considered a very safe place for solo female travelers, but we'd recommend you stick to busier areas and touristy sights just to be safe. But overall, you're good to go.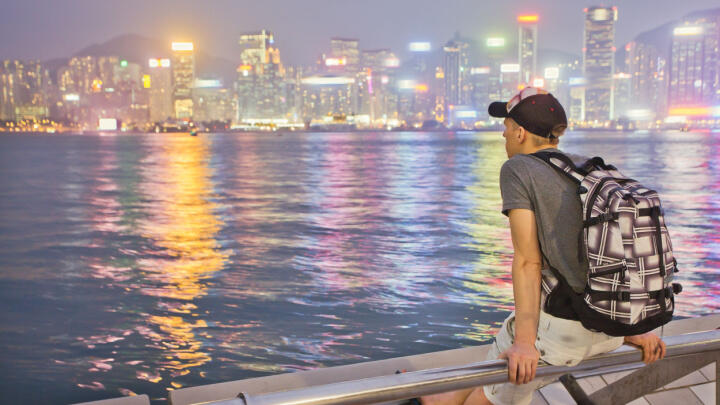 Is it safe to go out at night in Hong Kong?
Similarly, Hong Kong is considered safe to explore when the sun goes down, but the more built-up and well-lit areas you stick to, the better. Always be mindful of your bags and valuables when out and about. Basically, use common sense, and you're golden.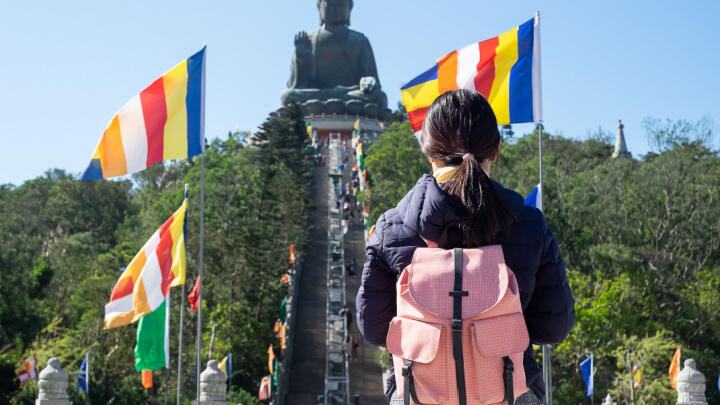 Relaxing Things to Do in Hong Kong: Po Lin Monastery
Po Lin is a colorful Buddhist monastery founded by three monks in 1906. It's an incredibly peaceful place where you can escape the city and absorb some culture while you're at it. Found near the village of Ngong Ping, the easiest way up there is to take a cable car from the city center. And, while you're up there, you should go and see the huge Tian Tian Buddha, which is one of the biggest sitting Buddha statues on the planet. And hey, Buddha was all about good vibes, so hopefully, he can throw some of that your way!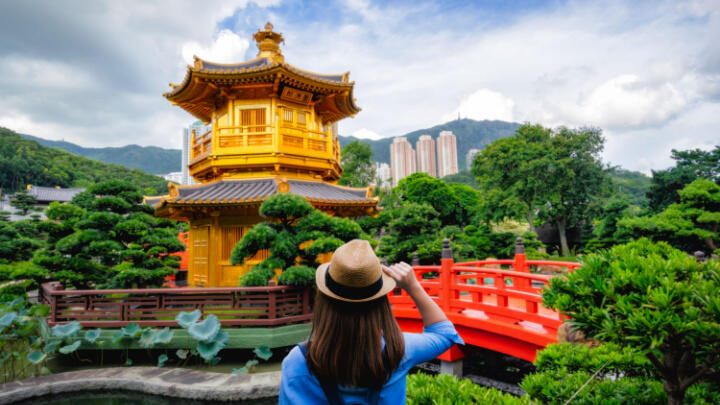 Relaxing Things to Do in Hong Kong: Nan Lian Garden
Like Po Lin, many of Hong Kong's most serene spaces exist outside of Hong Kong's concrete jungle. Take the Tang Dynasty-inspired Nan Lian Garden in Diamond Hill, for instance. This tranquil oasis features bonsai trees, a lily pond, and a golden pavilion set against a picturesque mountain vista. 
The nearby Chi Lin Nunnery, a Buddhist retreat, adds to the peaceful ambiance. Hong Kong's green sanctuaries defy its urban stereotype, with Nan Lian Garden offering a serene escape.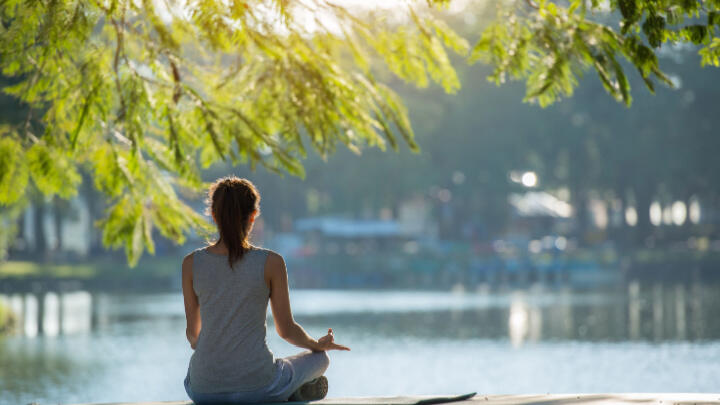 Relaxing Things to Do in Hong Kong: Cyberport
Despite its futuristic name, Cyberport's serene charm appeals to tranquility seekers just like you. Found in Hong Kong Island's Southern District, a lack of a metro station ensures Cyberport is one of the less-traveled spaces in the city. Cyberport's Waterfront Park, one of the city's largest public green spaces, provides a peaceful weekday retreat. 
However, it's best to avoid it on weekends because evil, peace-breaking children and their families descend on it like screaming, giggling flies. Adjacent, the Cyberport Arcade houses Delaney's restaurant with an inviting outdoor terrace—perfect for a leisurely drink and meal, particularly when the weather is milder.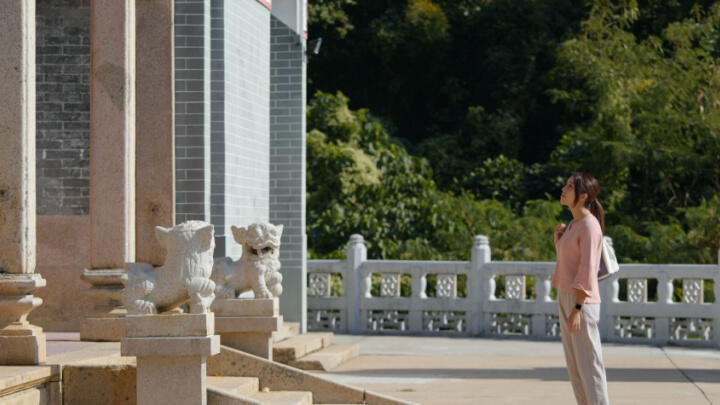 Relaxing Things to Do in Hong Kong: Tap Mun
Journeying to Tap Mun is a trek, for lack of a better term. You'll need to take a ferry, but the rewards are unparalleled if booking a boat doesn't bother you. This serene island stands as a verdant haven unlike any other in Hong Kong. With approximately 100 inhabitants, it remains blissfully uncrowded. 
Hosting a quaint fishing village, a Tin Hau temple, and breathtaking scenery, the island's charm is undeniable. In fact, you're more likely to encounter grazing cows than people, emphasizing the tranquil atmosphere. Despite the effort to reach it, Tap Mun's unspoiled beauty and serenity make the journey well worth it.
Relaxing Things to Do in Hong Kong: Tsz Shan Monastery
Nestled within the serene expanse of Tung Tsz in Tai Po, this vast 500,000 sq. ft. Chinese Buddhist monastery is a sanctuary of tranquility. Amidst the urban hustle, you'll be transported to a realm of calm. 
The monastery houses the world's second-tallest bronze statue of the goddess Guanyin, which is a bonus! 
This spiritual haven offers respite from the city's chaos, allowing you to immerse yourself in its peaceful and awe-inspiring aura. However, you will need to book ahead if you want to experience it for yourself.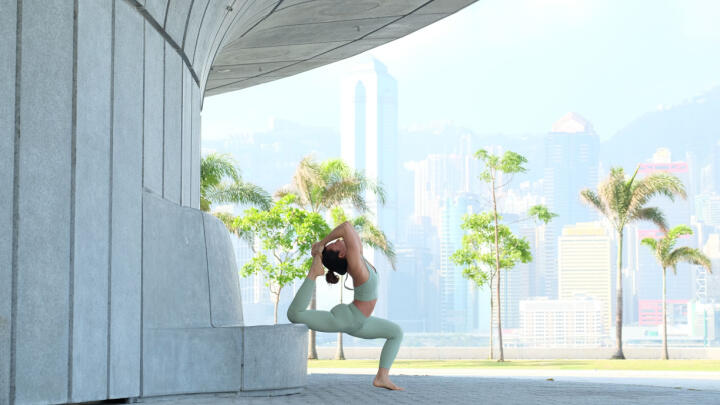 Relaxing Things to Do in Hong Kong: Kowloon Walled City Park
Where Kowloon Walled City once stood, this modest park provides a serene haven within an area rich in historical significance. Evolving from a military fort to a haven for illicit activities, it transformed into a stunning public park in 1997. 
The park offers fertile exploration, with pathways, gardens, architecture, and vestiges from its vibrant past that will delight you for hours.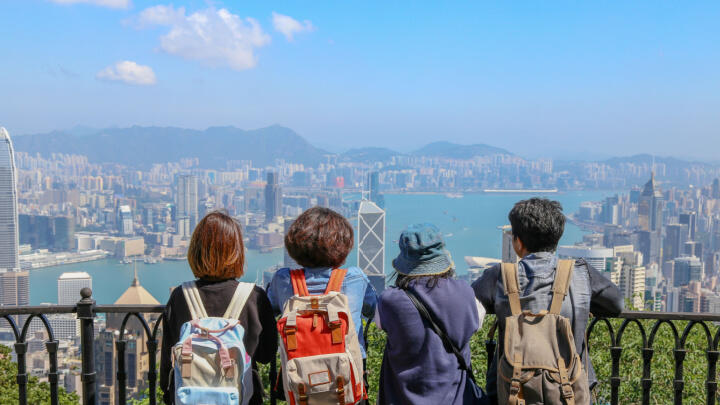 Relaxing Things to Do in Hong Kong: Victoria Peak Garden
This exquisite Chinese garden is a mere 15-minute stroll from the Peak Tram stop. And, with great views of the city, its meticulously landscaped spaces provide both a reprieve from the hustle and bustle of Hong Kong and awe-inspiring views of the city.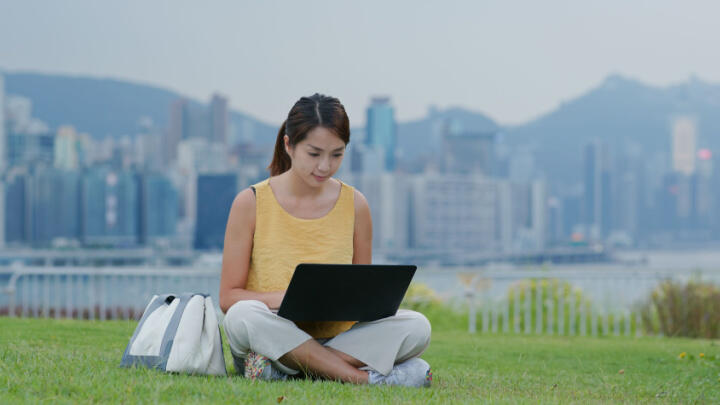 Relaxing Things to Do in Hong Kong: Hong Kong Park
Hiding right between the towering monoliths of Hong Kong's skyscrapers, you'll find a slice of verdant space to savor. Hong Kong Park features waterfalls, lakes, turtles, and even an aviary with over 80 species of birds.
So, if you want to get closer to nature and relax, you know where to go.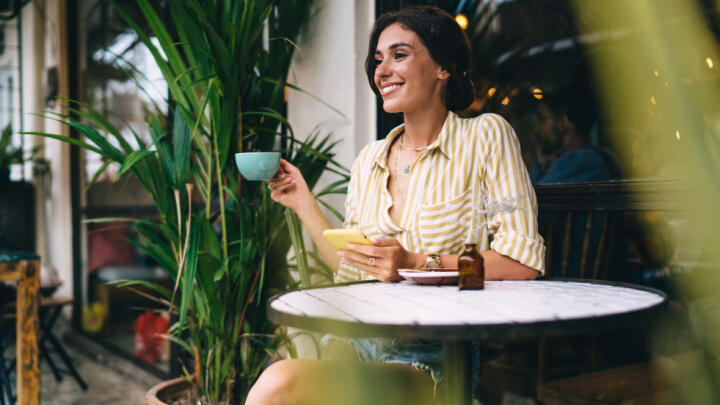 Relaxing Things to Do in Hong Kong: Upstairs Garden at Pacific Place
A shopping mall might seem out of place on a list of relaxing things to do in Hong Kong, but Pacific Place hides a serene secret. Up on the fourth floor, you'll find a pleasant little garden area and terrace. 
There are plenty of places to sit, think, and relax, and even a nearby cafe and restaurant if you need to refuel. Then, if you reach Nirvana and are ready to face our capitalist society once again, you can do a spot of shopping in the mall down below. 
And those were our picks of the best relaxing things to do in Hong Kong! If you want to see the city's more exciting side, check out Go City! With our All-Inclusive Pass and Explorer Pass, you can see all the city's best bits for one low price!