Heading to Hong Kong alone this year, or have a few hours to spare until a connecting flight? Check out our picks of the best things to do by yourself in the city. From Sightseeing tours to art classes, we've got you covered. 
Including:
Hop-on, hop-off Sightseeing Tour
Ngong Ping Cable Car and Village Experience
Chinese ink painting class
Hong Kong Maritime Museum
...and more!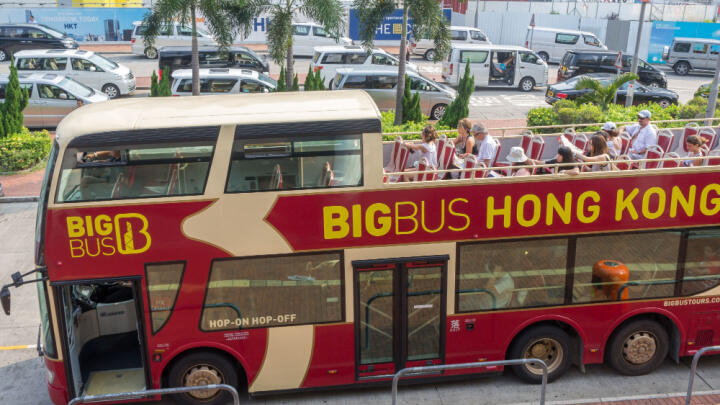 Image courtesy of TungCheung/Shutterstock
If you've never been to Hong Kong before, you might want to get most of the touristy stuff out of the way in one go. That way, you'll have more time to hit up the social side of the city, bar hop, or meet new people on your travels. If that sounds like what you're looking for, then this hop-on, hop-off bus tour of the city will give you the freedom to explore the landmarks you want more closely. 
You'll find audio guides on each bus that are available in 10 languages, so no matter where you go, you'll get the lowdown on every place you pass. Then, when the bus pulls up, you can either get off, explore, and hop on the next bus, or stay aboard and travel to the next landmark. It's an easy way to see what you want, when you want. 
And what will you be seeing? Well, depending on the route you choose to ride, you'll see Victoria Park, Man Mo Temple, Lan Kwai Fong, Causeway Bay, and plenty more besides. And, without any pesky friends or family in tow, it's one of the best things to do alone in Hong Kong. After all, you needn't negotiate where to get off - you're in complete, blissful control. Just as it should be.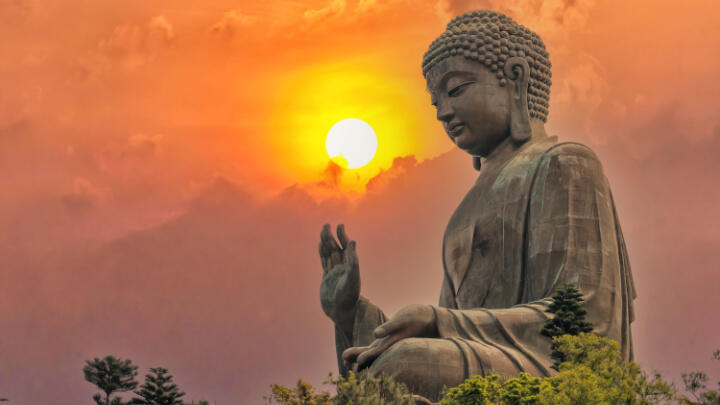 Whether you're willing to admit it or not, cable cars are one of modern life's most joyful additions. Nothing beats sitting in a suspended cable car as you rise into the heavens, seeing the ground beneath you slowly shrink. It must be what the gods felt like, back when they were cool and threw lightning bolts and stuff. Anyway, if you want to feel godly, take this cable car up to gloriously serene Ngong Ping and explore the more spiritual side of Hong Kong. 
You'll arrive in Ngong Ping Village, and from there, you can explore the awe-inspiring Tian Tan Buddha, Po Lin Monastery, and the Wisdom Path, so be sure to save some time to explore these wonderful sites! Tian Tan Buddha is arguably the best of these; a huge, golden statue of Buddha that can be seen for literal miles on a clear day. 
Then, when you've explored to your heart's content, take the car back down the city streets and carry on. Just make sure to bring a photographic machine, because you'll be taking more pictures than there are stars in the sky.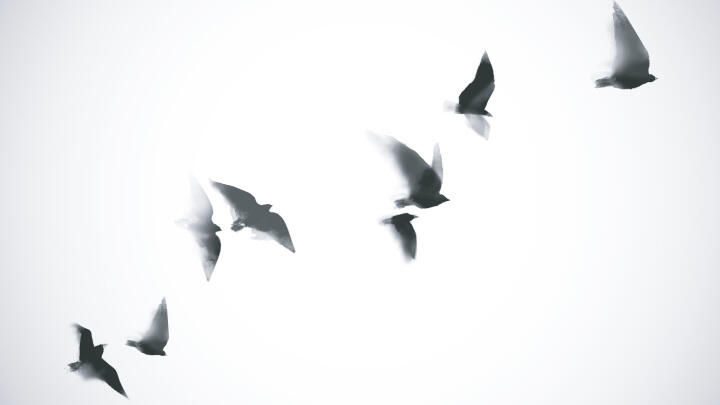 If you're a fan of Chinese artwork throughout the centuries, why not learn to do it yourself? At this traditional ink-painting class, you'll learn to stroke like the masters. Brush stroke, mind - get your head out of the gutter. 
The Ka Atelier studio is a peaceful sanctuary nestled in the center of busy Hong Kong, making it the perfect place to escape the city and a wonderfully serene location for learning. Students are given traditional tea before learning the ropes, strokes, and that's not all folks. Once you understand the technique, you'll learn how to paint bamboo, which is not only a staple of Chinese culture, but one of the more intuitive objects to paint. Then, you'll create your very own bamboo masterpiece you can take home with you. Feel free to show it off to all your friends and family - they're bound to care. 
And if you're looking for things to do alone in Hong Kong, surely learning has to be up there?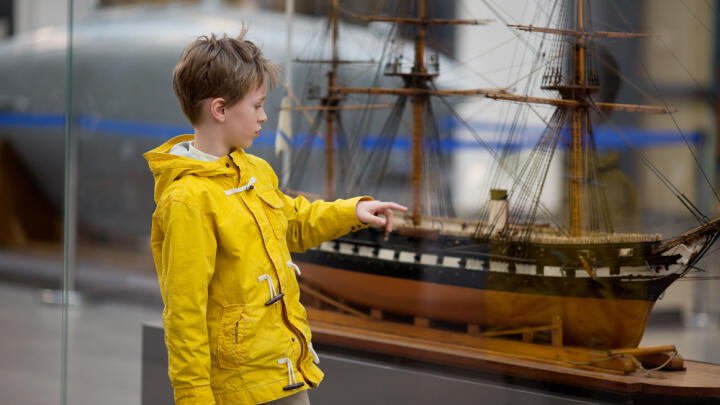 Another of life's great solo joys is going at your own pace, wherever and whenever you want. Take museums, for instance. What if your partner, friend, or family member has no interest in visiting a maritime museum? What if they begrudgingly go but speed-run the exhibits, forcing you to do the same? Madness, we tell you! Instead, head to the Hong Kong Maritime Museum alone, look at everything slowly, soak up all that sweet knowledge, and then leave feeling like a better human being. 
And what a way to explore! Hong Kong has a rich maritime history that dates back centuries. Wander the museum's halls, and you'll see historic ship models, navigational instruments, and maritime artifacts from way back when. There are also immersive multimedia installations that cater to visitors of all ages, ensuring the learning experience is a little less dry.  
Then, when your brain is so stuffed with information you can barely think, stuff your face with delicious treats at the museum cafe. What a day.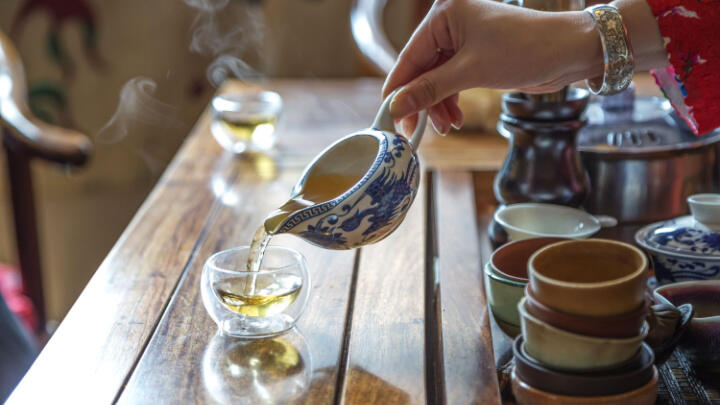 Tea fan? Why not do the solo dance all the way to this Tea Workshop at LockCha, learn all about traditional tea and its origins, and then try a variety of Chinese teas? 
LockCha is a Canton-style tea house that blends traditional and Western decor, making it a stylish place to enjoy sipping on one of Hong Kong's most popular drinks. And, with five different teas to enjoy at the end of your historical journey through China's relationship with tea, you'll be sipping like royalty. 
Just remember to take all that sweet knowledge back home with you and regale tales of your tea exploits to your colleagues around the water cooler.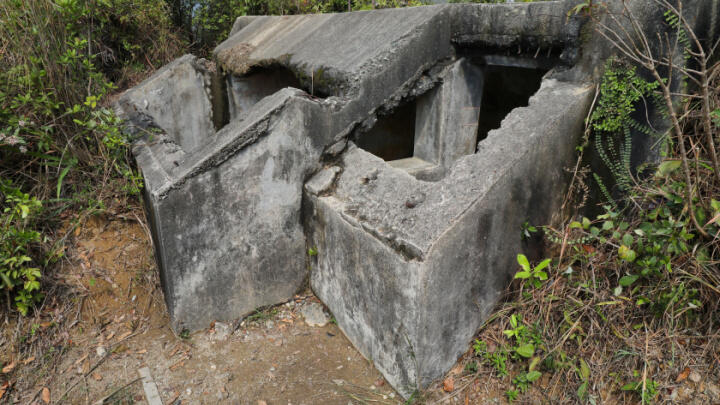 And finally, we'll end our exploration of the best things to do alone in Hong Kong by stretching our legs and our minds. If you're unaware of Hong Kong's important role in the Second World War, prepare to be made aware! 
On this walking tour, your guide will bring personal stories to life, explaining the British surrender to Japan, Japan's occupation, and their eventual defeat. On the way, you'll visit key locations from the war and see relics from the era. You'll also learn about Japan's not brilliant treatment of the local population. 
History buffs or the casually curious will both enjoy this walking tour, so go ahead and book it. Right now. 
And those were our picks of the best things to do alone in Hong Kong! Looking for more vacation inspiration? Check out Go City. With our All-Inclusive Pass and Explorer Pass, you can also see all the city's best bits for one low price!