Night owls, rejoice! If you're looking for the best things to do in Hong Kong at night, check out our picks of the best experiences from dusk 'til dawn!
Including:
Does Hong Kong have good nightlife?
Can you drink alcohol in Hong Kong?
Is Hong Kong foreigner friendly?
The best things to do in Hong Kong at Night!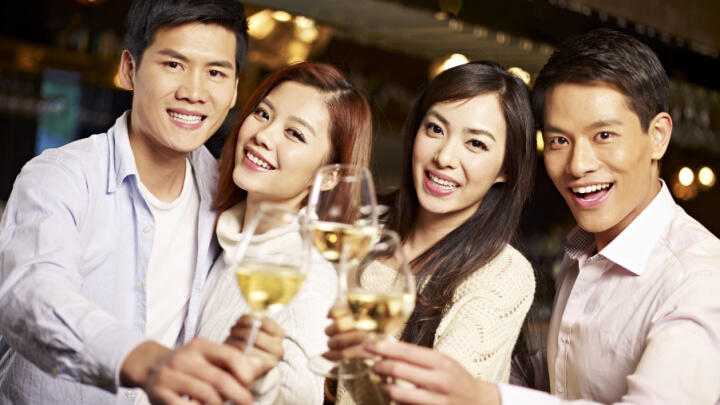 Does Hong Kong have good nightlife?
Experiencing the vibrant pulse of Hong Kong's nightlife is an essential part of any visit to the city. In iconic entertainment hubs like Lan Kwai Fong, SoHo, and Wan Chai, Hong Kong presents a wide range of nightclubs that cater to all tastes and budgets, ranging from opulent exclusivity to budget-friendly merriment. 
Can you drink alcohol in Hong Kong?
Thankfully, yes, you can drink alcohol in Hong Kong. If you couldn't, the clubbing scene would be a little bizarre. But it's not just clubs. You'll find tons of bars and pubs flogging their fizzy wares, and you can pick up booze from most supermarkets if you fancy a quiet night in - or a few drinks before the main event!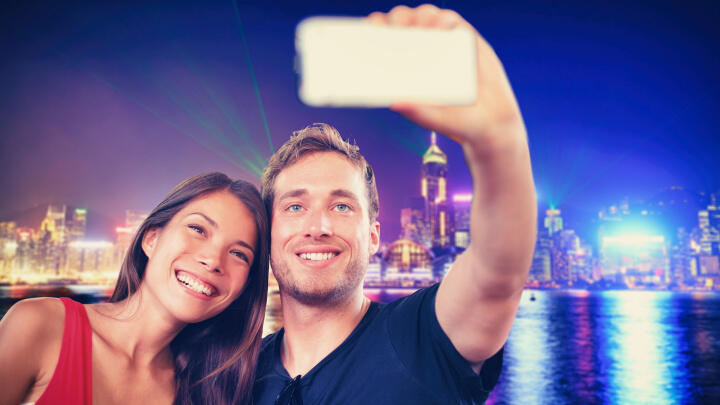 Is Hong Kong foreigner friendly?
Due to its identity as a global financial center and its history as a former British colony, Hong Kong generally extends a warm welcome to foreigners. For residents, encountering foreigners is a familiar sight, particularly in urban areas, and they have become accustomed to coexisting with them. That also means that a lot of people speak conversational English at the very least, and menus tend to have English included as well.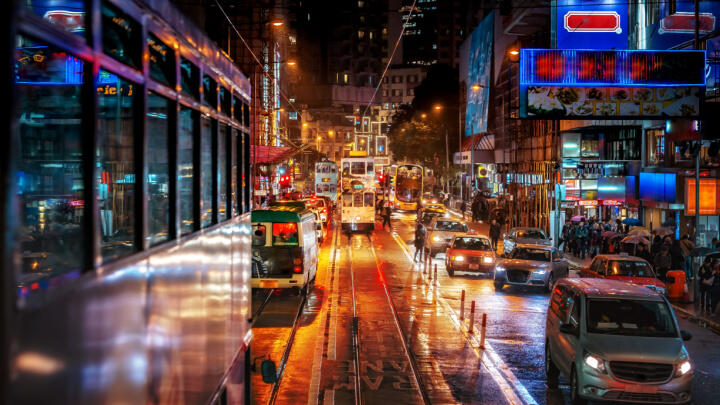 If you want to see all the city's biggest landmarks in one go, but shy away from that pesky sun like some kind of vampire, you're in luck. All aboard this captivating Big Bus Night Tour, a voyage that guides you through the vibrant core of Kowloon.
Traverse through iconic urban landmarks, such as Nathan Road in Tsim Sha Tsui, the Temple Street Night Market, the bustling Canton Road, the iconic Clock Tower, and the awe-inspiring Hong Kong Coliseum.
As you traverse these lively nocturnal destinations, relish in the panoramic grandeur of the neon-soaked cityscape that composes the city's skyline. The journey culminates at the Tsim Sha Tsui Promenade, an ideal vantage point to witness the mesmerizing spectacle of the 'A Symphony of Lights' show.
Speaking of...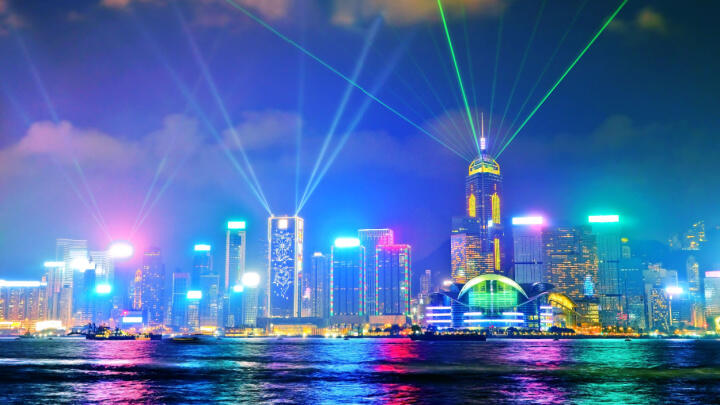 For nearly two decades, 'A Symphony of Lights' has illuminated Hong Kong's skyline, delighting millions of tourists. So, if you're looking for things to do at night in the city, you won't want to miss it.
This multimedia extravaganza encapsulates Hong Kong's vibe to a tee, with its fusion of technological dynamism and culture. Backed by the Hong Kong Philharmonic Orchestra's wonderful score that features both modern instrumentation and traditional Chinese flutes and Erhu, it's a feast for both eyes and ears. The show itself is now spread across 43 buildings, combining searchlights, lasers, LEDs, and more, to create an immersive outdoor experience like no other. Words do not do it justice. You really have to see it for yourself.
To catch the show, the best viewing spots include Tsim Sha Tsui waterfront, Avenue of Stars, Golden Bauhinia Square promenade, and Victoria Harbour's sightseeing ferries.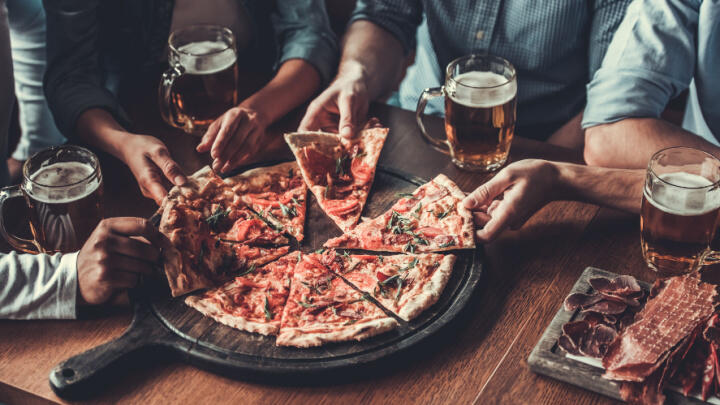 Looking for a delightful break between attractions? Swing by Wildfire Pizza Bar and savor a complimentary drink and a side of French fries on us! And yes, once you've seen their delectable pizzas, you'll order one too!
With two convenient spots, you can choose either The Peak location for breathtaking panoramic vistas of Hong Kong, or the Avenue of Stars outlet if you've been exploring the iconic names.
A beverage of your choosing will join your complimentary French fries. Pick from refreshing beer, wine, or juice, and stay hydrated!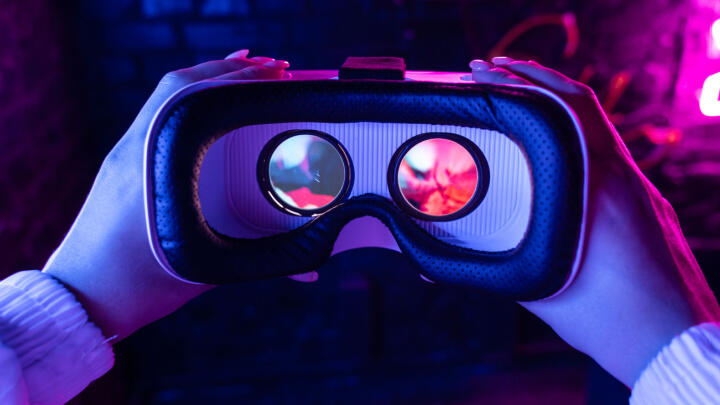 Fancy swapping actual reality for virtual reality? Head to Legend Heroes Park and explore other worlds that'll distract you from the dumpster fire that is planet Earth!
Dive into two hours of heart-pumping enjoyment across four captivating zones. Venture into the Arena for cutting-edge VR escapades, a pulse-pounding domain of high-speed shoot 'em ups, adrenaline-pumping car races, spine-tingling alien invasions, and sidesplitting bumper car chaos. Immerse yourself in immersive cinematic quests at Prime, while DPlay offers a sporty flair with vintage arcades and timeless tabletop favorites. Challenge pals at the 8-player PC station, engage in one-on-one air hockey and penalty shootouts, and unleash your archery prowess.
And if you need to refuel, the on-site barista bar will take care of your caffeinated needs.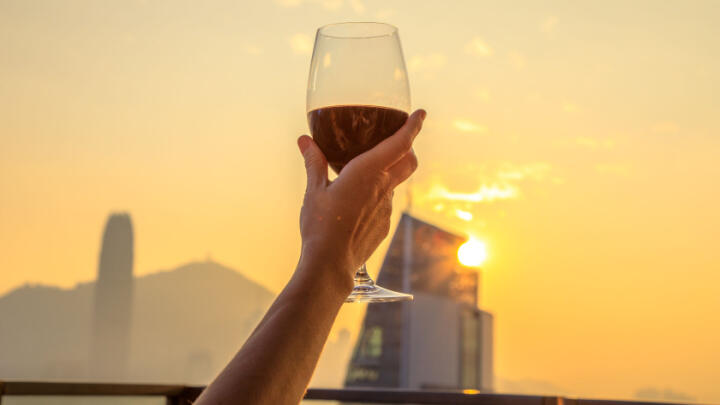 Things to do in Hong Kong at Night: Rooftop Bars
And finally, make the most of Hong Kong's skyline by grabbing a drink at a rooftop bar. There are tons to choose from, but below, we've picked our three faves!
Discover the captivating Terrible Baby, a Jordan gem on the 4th floor of Eaton HK, offering a tantalizing cocktail array. With its quirky indoor ambiance and expansive terrace providing views of the Jordan neighborhood, the bar sets the mood with live musicians during evenings.
Ascend to the 17th floor of H Zentre in TST to find Aqua Spirit, a rooftop bar framing a spectacular Victoria Harbour panorama through slanted floor-to-ceiling windows. While lacking an outdoor terrace, its celebrated ultramodern decor and delectable Italian-Japanese cuisine are highlights.
Experience the epitome of rooftop allure at Vibes, an oasis with lotus-shaped fires, bamboo groves, and private cabanas. Dance to live DJ sets under the stars, or unwind on Thursdays with the popular G&T night. Vibes stands as a pinnacle of Hong Kong's rooftop scene.
And those were our picks of the best things to do in Hong Kong at night! If you night owls dare to venture into the blinding sun, check out some of Hong Kong's best daytime experiences with Go City! With our All-Inclusive Pass and Explorer Pass, you can see all the city's best bits for one low price!