If you're looking for thrills during your Hong Kong vacation, check out our picks of the top 5 theme parks in the city, and make it one to remember!
Including:
How many theme parks does Hong Kong have?
Which is the largest theme park in Hong Kong?
Is there a Universal Studios in Hong Kong?
Top 5 Theme Parks in Hong Kong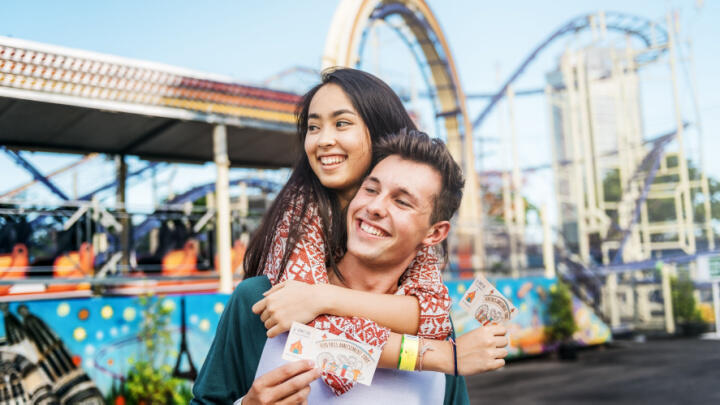 How many theme parks does Hong Kong have?
There are a number of theme parks in Hong Kong, both big and small, so you're really spoiled for choice. We cover a diverse spread of them down below!
Which is the largest theme park in Hong Kong?
The largest theme park in Hong Kong is Hong Kong Disneyland. As Disney is one of the biggest and most profitable entertainment companies on the planet, it's hardly surprising.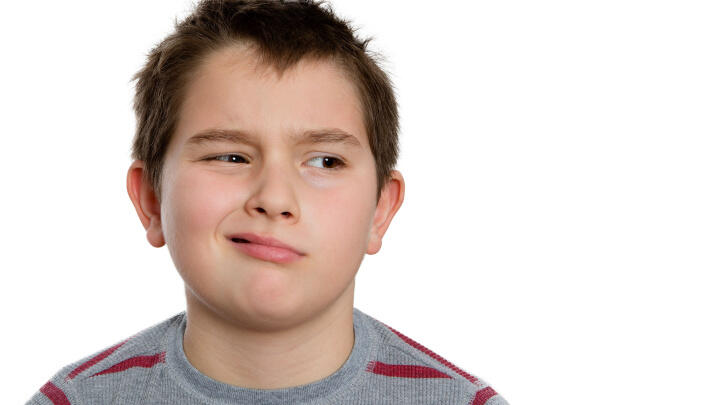 Is there a Universal Studios in Hong Kong?
Sadly, there is no Universal Studios in Hong Kong. Unlike other Disneylands across the world, Hong Kong's Disneyland did not bring over this tourist favorite.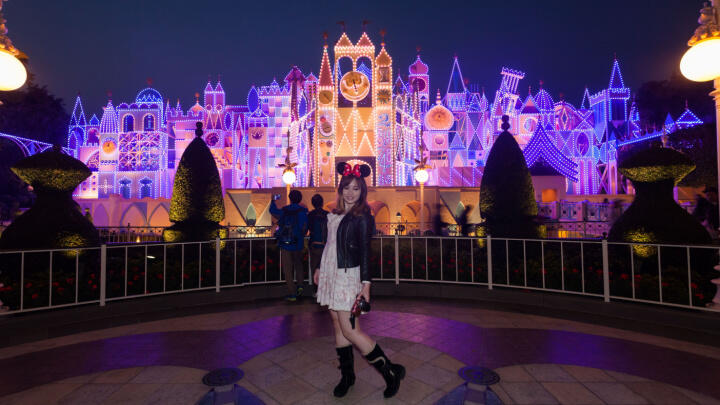 Hong Kong Disneyland may be the biggest theme park in Hong Kong, but it's only the second biggest Disneyland in Asia! But don't get it twisted - with well over 30,000 visitors a day, Hong Kong Disneyland is still an absolute entertainment beast.  
Visitors will enjoy a whole host of rides. The Big Grizzly Mountain Mine Car promises an exhilarating roller coaster ride through twisted caverns. It's a feat of audio-animatronics, the same technology that brings life to various Disney park attractions. The Iron Man Experience is a groundbreaking 3D simulator set within the Marvel universe, where you'll help Tony save Stark Industries from the evil Hydra! The Jungle River Cruise offers a wild expedition along a treacherous river, where you'll encounter a multitude of exotic creatures. But arguably, the park's crowning jewel is Hyperspace Mountain, a fusion of classic Space Mountain action with a healthy serving of Star Wars. Help the Rebels stop the Empire in this heart-pumping experience!
But Hong Kong Disneyland isn't just about rides - it's a realm of captivating live shows, lively Disney Character parades, guided tours, and a calendar brimming with enchanting events. You can even stay at one of the many hotels on-site if you want to make the most of it. Truly, it's an experience like no other, and clearly makes it into the top 5 theme parks in Hong Kong!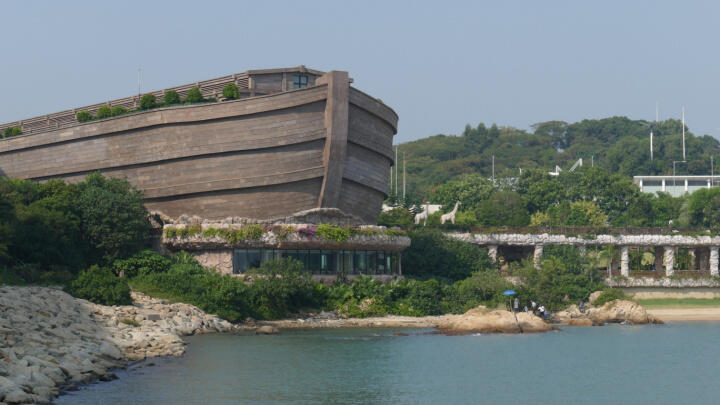 Have you ever wanted to explore a life-sized replica of the Biblical Ark? You can now at Noah's Ark, an immersive and captivating experience that everyone should try once!
Seamlessly blending education, entertainment, and environmental conservation, Noah's Ark is a ton of fun for the whole family. The park's focal point is obviously the life-sized replica of Noah's Ark, which contains plenty of interactive exhibits and displays that shed light on the story of Noah. But there's even more fun outside. Visit the the Solar Tower and Solar Ark exhibit, and learn about renewable energy solutions and environmental consciousness - lessons all kids should learn on our ever-warming planet. Then, let them wash all those existential worries away at the mini zoo!
Even really little kids will have a ball, thanks to the Adventureland Playground, where kids can learn and play in safety.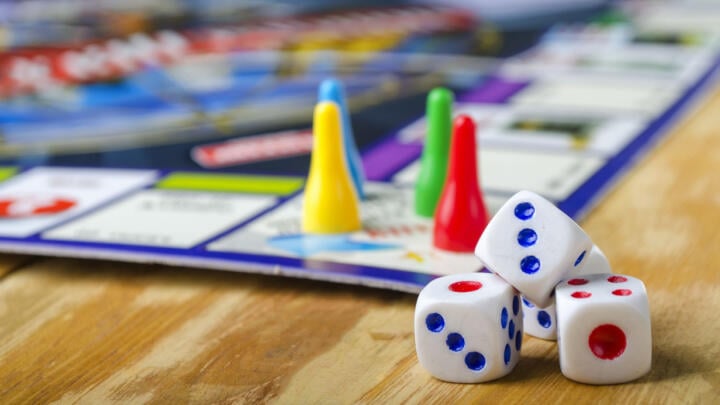 Enter a world brimming with iconic Monopoly landmarks and join forces with Mr. Monopoly to thwart a cunning diamond thief's sinister plans. Sound fun? Then Monopoly Dreams is the one for you!
You'll find Mr. Monopoly's Mansion on Victoria Peak, an appropriately affluent area. Step inside, and you'll find an array of games, intriguing rooms to explore, and captivating exhibits that help flesh out the story of the diamond thief and help you stop them!
With 4D spectacle, puzzles to solve, and a people-sized game of Monopoly to navigate, it's a ton of fun for fans of the board game.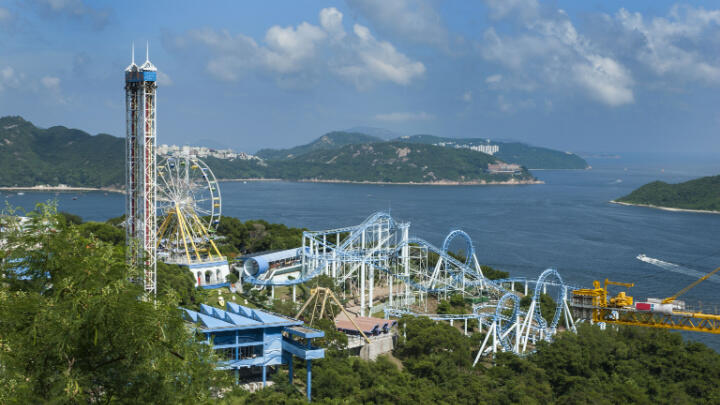 Fancy making a splash? If the Hong Kong summer heat is getting to you, cool off with a trip to Ocean Park. One of the top 5 theme parks in Hong Kong, Ocean Park is all about water. 
Because of this, the park revolves around an ocean-themed experience, which is appropriate given its name! It boasts captivating animal exhibits, exhilarating rides, engaging playgrounds, and a diverse array of entertaining shows to cater to everyone's tastes. 
However, there's more to Ocean Park than 24/7 fun. A portion of every ticket goes to wildlife conservation programs spanning not only Hong Kong but the entirety of Asia. It's a place where family fun intertwines with a commitment to preserving the natural world. So, guilt-free splashy fun? Where do we sign up!?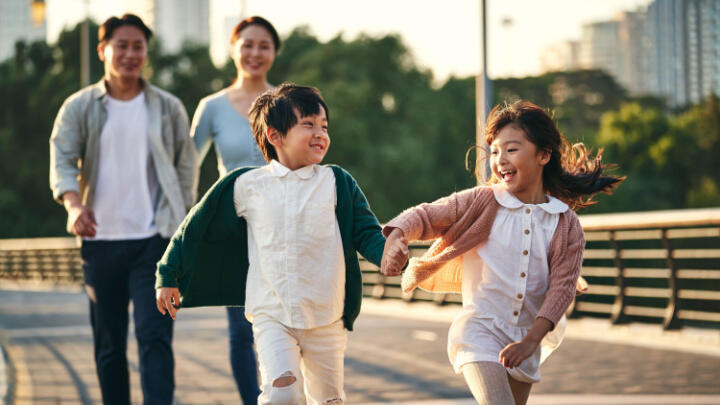 Snoopy may not have the gravitas of Disney's enviable character roster, but what it does have is a certain nostalgia and childlike whimsey - a reminder of simpler times, back before the worries of the adult world. So, why not revisit those simpler times at Snoopy World? 
With a host of rides themed around Charlie Brown and his friends, as well as a number of smaller experiences, things to see, and oversized figurines to take photos with, it's certainly a much more laid-back affair than most of the other theme parks on this list. 
But, with its slower pace and whimsical charm, it makes it into the top 5 theme parks in Hong Kong!
And those were our picks of the top 5 theme parks in Hong Kong! Of course, there's much more to the city than rides. Hong Kong is a place steeped in interesting history, with a mix of east and west you won't find many other places. So, if you want to make the most of your trip, check out Go City! With our All-Inclusive Pass and Explorer Pass, you can save on entry to all of Hong Kong's best bits. From cable car rides to pub crawls, we've got it all!