Las Vegas is the entertainment capital of the world. From concert residencies to ever-popular Cirque du Soleil shows, the theater scene here boasts the best, biggest, and brightest performances of any shows in the country. The downside of all this glitz? The tickets are often pretty pricey. If you're looking for cheap Vegas show tickets, we've got you covered. A Go Las Vegas pass will cover the cost of many top Las Vegas shows. Additionally, it covers admission to other great attractions like tours, museums, and kid-friendly venues.  To help you decide on what kind of Las Vegas shows you want to take in on your Sin City vacation, we've put together our list of the best shows in Las Vegas. 
Popular Las Vegas Shows
Vegas! The Show.

This show is glamour personified, with singing, dancing, and acting galore. Talented performers tell the story of how Las Vegas came to be one of the top entertainment destinations in the country. Performances pay homage to stars like Elvis Presley, Tina Turner, and many more.

Blue Man Group.

It's hard to characterize this show other than to say that it's a unique experience. And that became an international phenomenon. Families and visitors of all ages will delight in their energetic performance. 

V-The Ultimate Variety Show.

Combining magic, comedy, music, hypnotism, and many more, this multi-sensory performance is certainly the "ultimate" in variety shows. See death-defying stunts, hear inspirational songs, burst out laughing, and marvel at all these talented performers can accomplish in just one show. 

Zombie Burlesque.

One for the adult crowd, this show is a wonderful combination of dancing, acting, and singing—all in zombie makeup. There's even an engaging narrative thread. The performers tell the story of an imagined twentieth century when zombies took over the world. It's a great bachelor or bachelorette party idea.

Beatleshow

. Beatleshow both showcases and celebrates the messy history of these four legendary musicians. It's more than an inspiring tribute to this iconic band. The musicians who play each of the Beatles are supremely talented at their instruments and in their acting. All Beatles fans will adore this show.

Le Rêve - The Dream.

Wynn Las Vegas hosts this astonishing show. Immerse yourself in surreal performances featuring light, sound, water, and more, as you dip in and out of a dream-like state along with the performers. It's one of the most highly-rated shows in Vegas.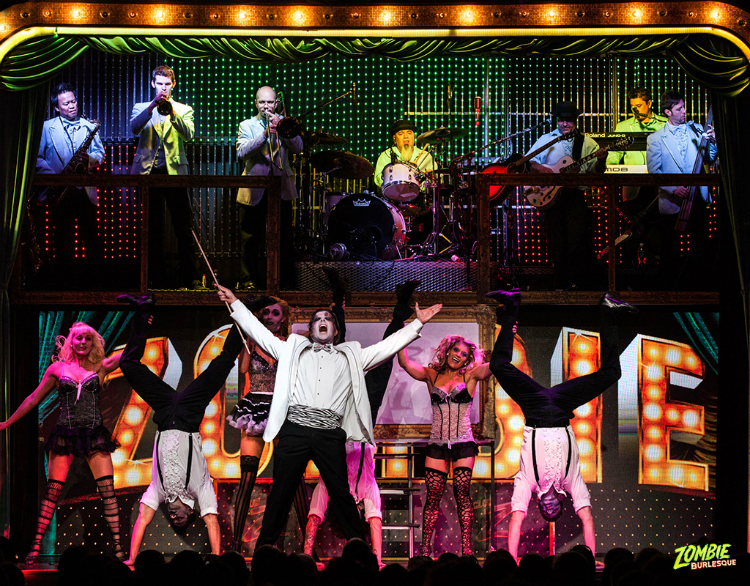 Las Vegas Magic Shows
The Mentalist.

Prepare to be amazed. You'll probably hear that phrase a lot in Las Vegas. But in this show, Gerry McCambridge really can read your mind. He's been honing his craft for decades, and his psychic abilities are so spot-on they're almost spooky. He's even wowed several celebrities with his talents.

Nathan Burton Comedy Magic.

A daytime show that's ideal for families with kids, this astonishing magical act by one of the best magicians in Las Vegas will impress everyone. His unique combination of comedy and magic makes for a spectacular, fast-paced performance that got him voted "Illusionist of the Year."

Marc Savard Comedy Hypnosis.

Another show that combines magic and comedy, this engaging performance hypnotizes random audience members through genuine psychological relaxation tactics. Then, Marc Savard will entice them to perform all kinds of weird and funny things much to everyone's delight. Volunteer if you dare!

Xavier Mortimer's Magical Dream

. This enchanting show features inspiring illusions that will amaze every viewer. A cast of supporting characters help this magical journey unfold across 14 acts, with each more impressive than the last. It was voted one of the best magic shows in the city for 2018. 
Las Vegas Comedy Shows
Las Vegas Live Comedy Club.

The V Theatre at the Planet Hollywood Hotel has gathered the best of the best comedians from across the country—including NYC, Hollywood, Chicago, Boston, and Vegas— to bring the big laughs. You'll recognize many of these acts from stand-up shows on Comedy Central, HBO, and SHOWTIME. 

Popovich Comedy Pet Theater

. Everyone loves to see darling little animals do impressive (and adorable) tricks. It should be no surprise that this is one of the city's most popular pet shows. All of the star animal performers have been rescued from shelters and they each delight in showing off for crowds. 

Adam London's Laughternoon

. If you're in the market for a show that is a pure comic delight, this is the performance for you. Adam London's charming jokes, funny one-liners, and admirable love of ducks make him a great family performer. You'll enjoy every second of this 90-minute laugh fest. 

Jokesters Comedy Club.

The only late-night comedy club in the hip Fremont Street neighborhood, Jokesters Comedy Club features a rotating cast of hysterical performers whose zingers and jokes will seriously have you ROFL. This is an adults-only performance due to the late-night setting and the content.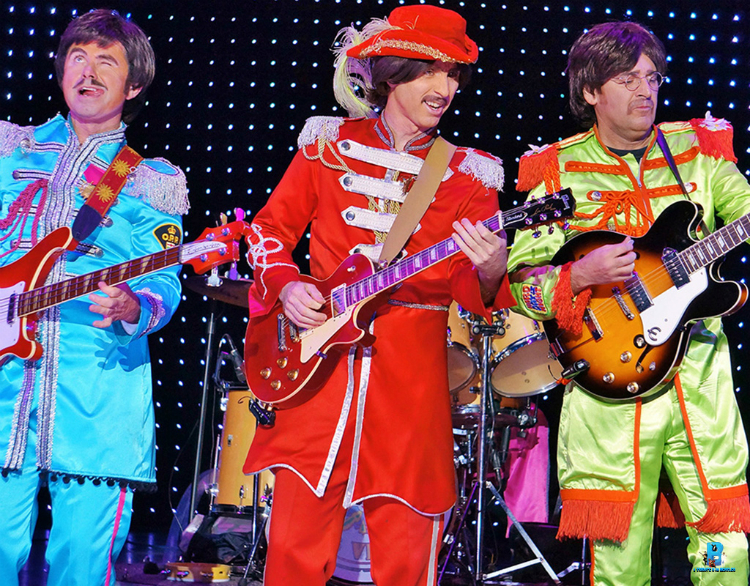 Cirque du Soleil
KA by Cirque du Soleil. Hosted at the fabulous MGM Grand, this production tells the story of twins on a dangerous journey to fulfill their destiny. Complete with moving stage, the spectacle combines martial arts, pyrotechnics and a battefield scene that will leave you in awe.
LOVE by Cirque du Soleil.

Performances of this beloved Beatles show take place at The Mirage, where visitors of all ages can enjoy this lovely homage to the world's most famous band. The show combines vivacious dancing and vibrant costumes with the group's iconic songs and throws in a bit of historical context for good measure. 

O by Cirque du Soleil

. This Bellagio-based show explores the movement of the human body as it interacts with an awe-inspiring light-and-water show. See astonishing acrobats fly through the air and marvel at the mutual fluidity of humans and water.

Mystère by Cirque du Soleil

. This incredible performance features enthusiastic acrobatics, dramatic dancing, and much more. It's a whimsical and dramatic show at Treasure Island Hotel and Casino.
Free Shows
The Bellagio Fountains.

Made famous in countless movies, this is a must-see performance. Watch thousands of jets of water that light up in time with the beat and rhythm of various songs.  

Circus Circus Act.

The largest permanent circus anywhere, this performance is a great way to enjoy Las Vegas shows for cheap. You'll see trapeze artists, clowns, jugglers, and much more.

Fremont Street Experience.

In another free light show, each night Fremont Street illuminates with over 12.5 million lights. You can enjoy this sound-and-light-based performance on the hour from 7:00 pm to midnight, each night.

The Sirens at Treasure Island

. Once a family-friendly show, this is perhaps now best suited for adults. The "sirens" put on some seriously sexy performances complete with enticing songs and attractive sets.

The Volcano at the Mirage

. Like the Bellagio fountains, this fake volcano "erupts" hourly from 8:00 pm to midnight. It spews smoke and fire high above the water. It's a delightful and exciting experience for all ages.
Save on Las Vegas Shows
A few of these top Las Vegas shows are included on the Go Las Vegas pass. With this convenient pass, you will make great savings on combined gate admission. Therefore, it's a big help when it comes to budgeting for Las Vegas performances. Snag one today to get cheap Las Vegas show tickets.
Share Your Adventure with Us
Tag @GoCity or use the hashtag #GoCityPass in your vacation photos and we'll feature you on our page. Follow the Go City Instagram and Facebook pages for competitions, special offers, and events and inspiration for your chosen destination, too!