Rising like an oasis out of the Nevada desert, Las Vegas is an all-year-round destination, with plenty to do when it's scorching hot and just as much in the cooler months.
February is a great time to see Las Vegas. You'll still be guaranteed warmth and sunshine, with the benefit of fewer crowds. However, believe it or not, it can actually get chilly out in the desert, especially once the sun goes down, so don't forget your layers!
Here are some ideas of the best things to do in Las Vegas in February.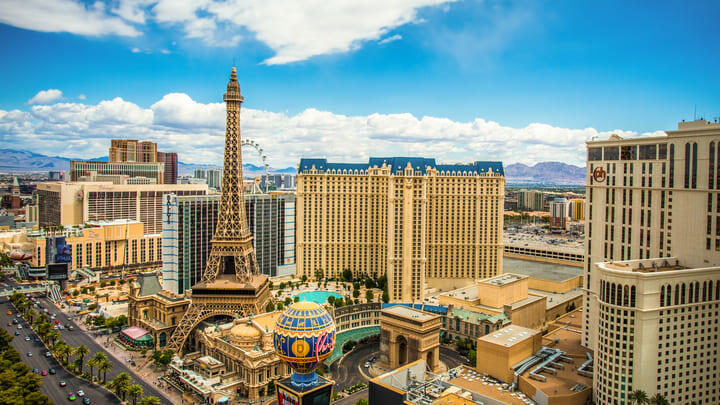 Iconic sights
You can't come to Sin City without ticking off the most iconic sights. Make sure to do the poker-player pilgrimage to the Strip, the home of all the world-famous casinos where you'll also see the Bellagio fountains, the Luxor Pyramid and the Eiffel Tower! 
Here, you'll experience the highlights of 'Paris' such as posing for photos in front of the Arc de Triomphe and the Louvre, before going skyward 46 stories in a glass elevator to the top of the tower! Don't leave your camera at home for this one.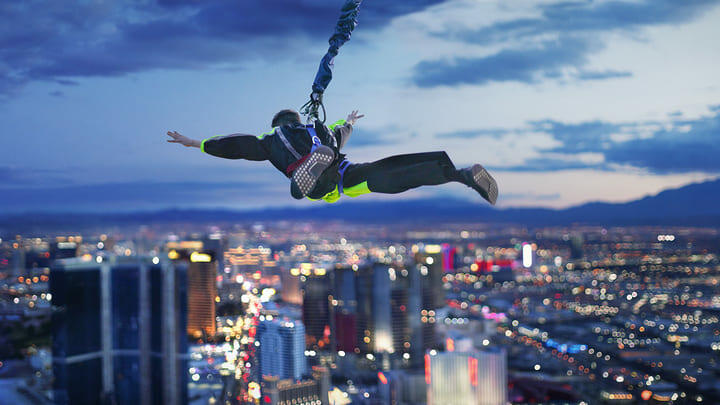 Vegas isn't short of sky-high thrills and sights. Why not also head over to SkyPod at The STRAT – the tallest freestanding observation tower in the US – where you'll get a whole other perspective over the city and the desert beyond. 
If you're daring enough, then you've got to try out the hair-raising SkyJump at The STRAT. This heart-pumping open-air leap will see you hurtle at speeds of up to 40mph from a height of 855 feet!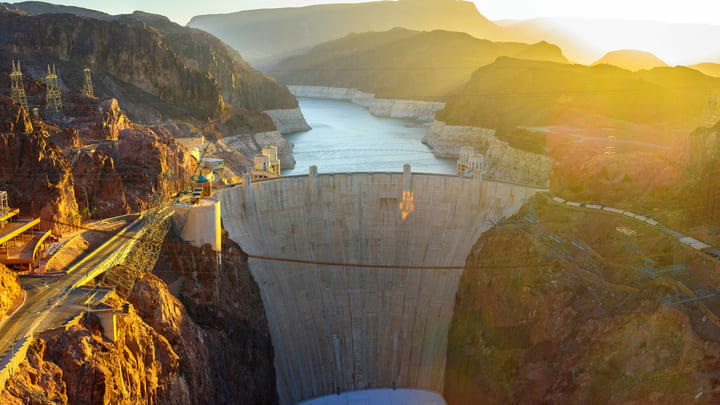 Outside of the city is where one of Nevada's most well-known sights is located. Join a half-day Hoover Dam Highlights Tour and get up close to this magnificent feat of engineering that powers the city of neon lights. You'll get amazing views of the Hoover Dam from the Mike O'Callaghan-Pat Tillman Memorial Bridge that soars 905 feet above the Colorado River, where you can also peer down into the magnificent Black Canyon.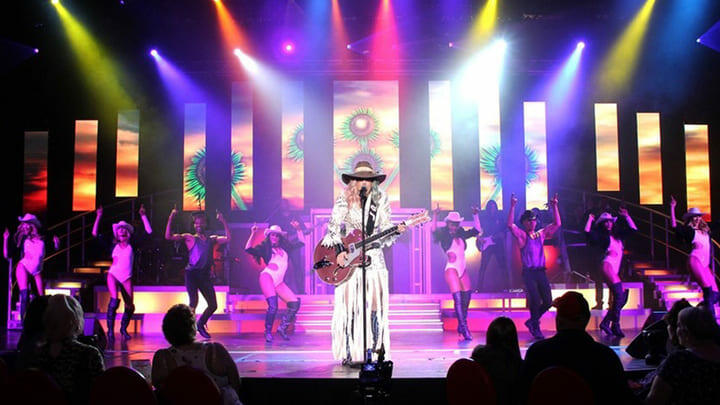 Shows
It wouldn't be a trip to Vegas without catching a show, but with such a roster of incredible performers all year long, how will you choose who to see? We'll make it easy for you! 
Use your pass to access Legends in Concert and get an all-in-one extravaganza of some of the greatest stars to grace Las Vegas. During the 75-minute set, sing along to tribute performances for Cher, Celine Dion, Adele and Lady Gaga and be entertained by celebrity guest host Frank Marino, as he takes on the persona of legendary comedienne Joan Rivers. 
If you like your comedy with a little extra magic, then look no further than Vinny Grosso - Totally Mental who shot to fame following America's Got Talent. This will be fun for all the family, who delight in Vinny's combo of hilarious comedy and mind-bending magic tricks!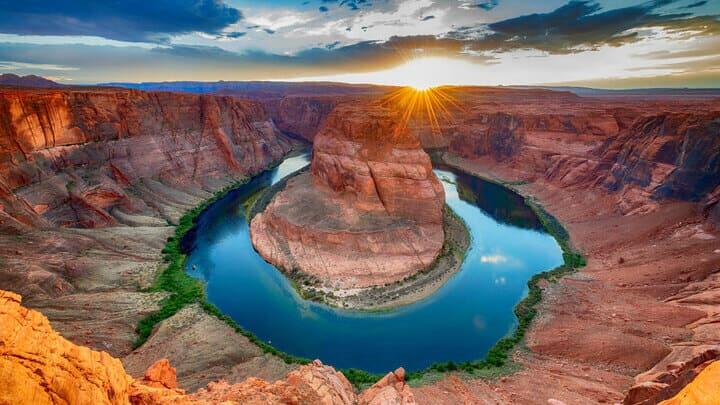 Get outside
February temperatures in the Nevada desert remain pretty balmy, and with only 1 or 2 likely days of rain then you can pretty much guarantee you'll be able to get outside and enjoy the stunning nature just beyond the city limits.
From Vegas, you can take a Full-Day Grand Canyon National Park Tour and explore the breathtaking landscapes of the United States' most recognizable natural monument. You'll travel in comfort and style on a deluxe bus into neighboring Arizona and view the vast magnificence of the Grand Canyon from the South Rim, walking from Mather Point to Yavapai Point and soaking up endlessly stunning views.
What's more, there'll be a scenic stop en route at Lake Mead, where you'll be provided with snacks and refreshments.
Elsewhere, you can day-trip out of the city a little further north on the Colorado River to Horseshoe Bend (pictured above) where the river takes a huge U-shaped meander through sun-scorched red landscape.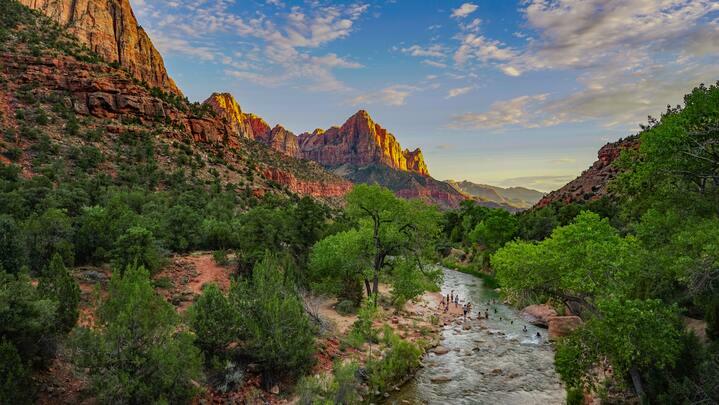 Or, soak up spectacular mountain views on the Bryce Canyon & Zion National Parks Tour that takes you into the wild landscapes of Utah, replete with canyons, mountains, lush greenery, hoodoos (intriguing spindly rock formations) and the famous Checkerboard Mesa, a stunning sandstone summit with natural checkered grooves all the way up its façade.
The desert landscape around Las Vegas is anything but barren, with photo opportunities a-plenty on all these incredible day trips.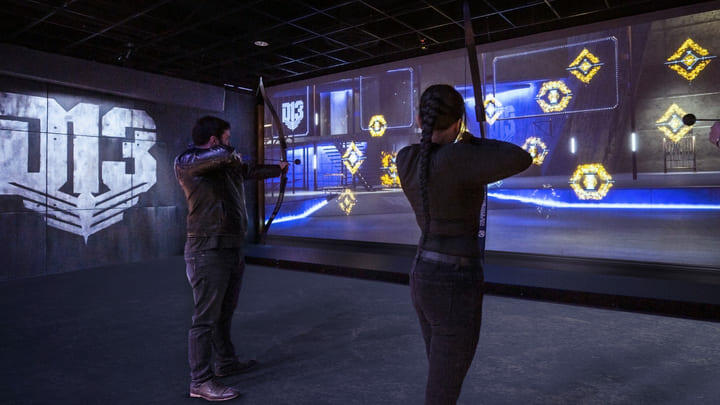 Museums
If by some strange meteorological occurrence you find that it is chilly or rainy in Las Vegas, then seek shelter in one of these brilliant museums.
At The Hunger Games: The Exhibition, fans of the Hollywood franchise will delight in seeing original props displayed throughout – such as the Mockingjay pin and the bow and arrows used by Jennifer Lawrence – as well as masterfully recreated sets. What's more, you'll see a whole host of jaw-dropping costumes from the movies such as The Girl on Fire dress.
The Las Vegas Natural History Museum hosts a wonderful collection of artefacts from pre-historic times to Ancient Egypt plus a multi-sensory display on Nevada's native plants and animals and the ruggedly scenic Mojave Desert.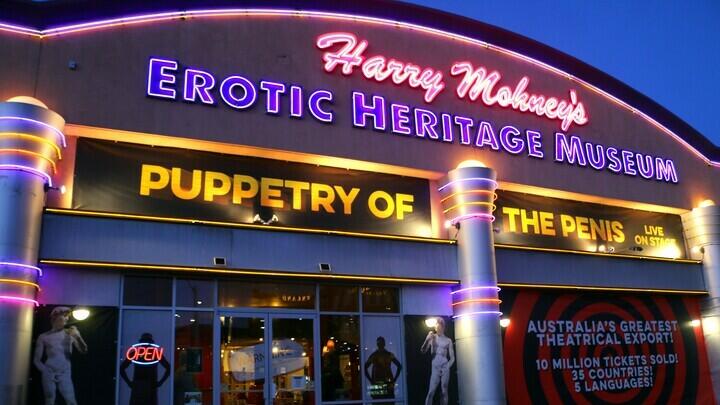 If that doesn't tickle your desires, then give yourself a giggle at the Erotic Heritage Museum which explores human sexuality through art, multimedia displays, and powerful exhibitions. 
You'll see how erotic art has influenced today's culture and get a look at all sorts of cheeky artefacts from the world over.
Where better than Sin City for a little naughtiness?
 
Save on Attraction Admission
Pick up a Go City® pass for Las Vegas and save on combined admission vs paying at the gate. Remember, this February itinerary is just one of many ways to experience Las Vegas. Go City® gives you the flexibility to create your own itinerary, so you can choose from dozens of top attractions and create a vacation tailored to your interests.