Things are heating up in Sin City! June is a busy month in Vegas, as the last of the spring clouds are gone, the sun comes out in all its glory and party goers flock to the strip in search of fun and festivities. Most of the excitement is now happening indoors away from the heat, but for those who seek the sun there's still plenty going on outside – and the pool parties never stop, of course! Hotel prices are at a premium now, especially around the Juneteenth commemorations, but there are some good deals to be had if you come mid-week, or book ahead.
Visiting Las Vegas in June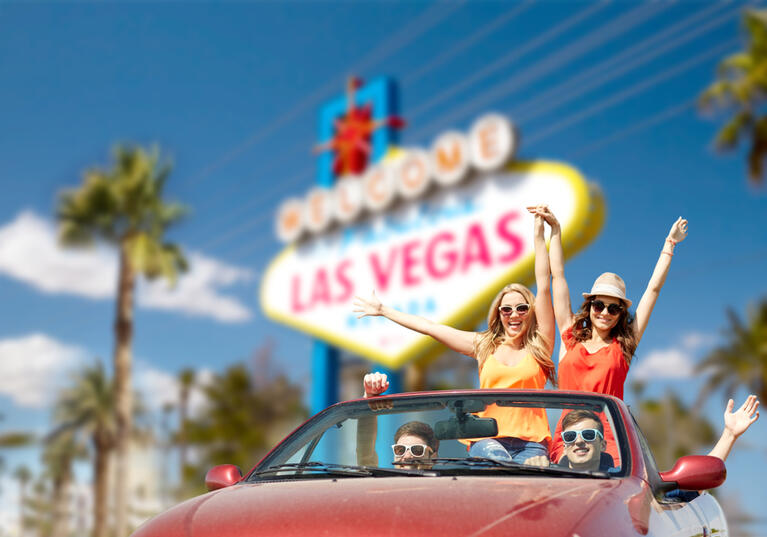 Average temperature: 99oF • Average rainfall: 0 days/mth • Average Sunshine: 14.5 hours/day
You won't need many layers in June, as the mercury will hit the 80's most days and will probably nudge over 100 on some too. It doesn't cool down much overnight, either – the average low is a very mild 75, so you can look forward to some lovely warm evenings. Plan to be indoors in the air conditioning during the day, and if you are going out wear sunscreen and a hat. There's almost no rain in June, although the wind does pick up to a breezy 10 miles per hour, so if you're heading out of the city make sure you have sunglasses to protect your eyes from flying dust. Remember to keep hydrated, and you'll be fit to keep partying for as long as the sun is up – or down!
What's on in Vegas in June?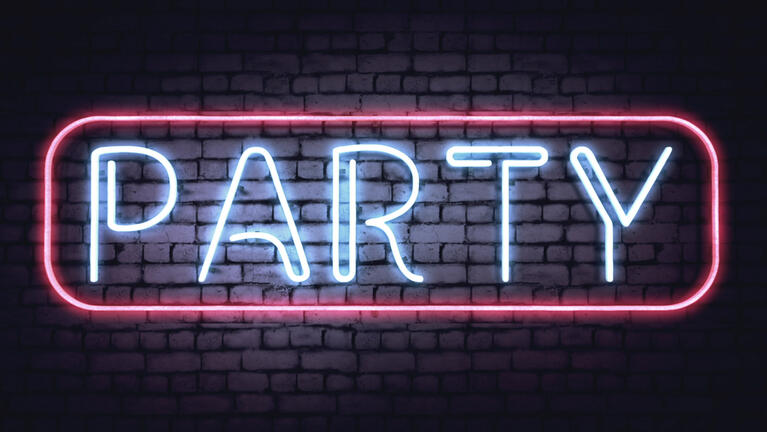 Juneteenth
Juneteenth is an annual commemoration of the official abolition of slavery in the US, which was declared on June nineteenth in 1865. The day itself is marked with special religious services, speeches and family gatherings, and in Vegas is usually accompanied by a festival that takes place on the weekend closest to the day. This uplifting and inspiring holiday is a showcase of the city's African-American heritage, particularly in the entertainment industry, so expect music, art and plenty of dancing.
Sports
Most outdoor sporting events wrap up in June, but sports fans can still find some indoor events if they need a break from the gambling and partying. The local WNBA team, the Las Vegas Aces, plays at the Mandalay Bay Michelob ULTRA Arena, where there's also some quirky silver art in the lobby that's worth checking out. Or if you want to keep up with all the sporting action around the country, head to the massive pool complex at Circa's Stadium Swim, where you can catch all the action on a massive 40-foot-tall LED screen while you're keeping cool in the pool or sipping cocktails on a comfy sunbed.
Where to cool off?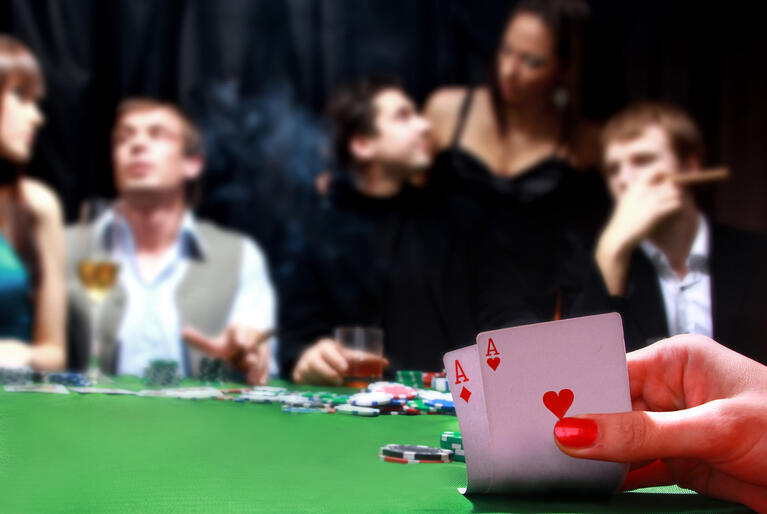 When you need a break from the heat of the strip, duck into a casino and enjoy a moment in air-conditioned splendor. You don't have to be a gambler to appreciate all they have to offer (although if you do fancy a flutter you'll be spoilt for choice!). Caesar's Palace is famous for its round lobby with classical marble pillars and renaissance-themed frescoes, the MGM grand has a games and billiards arcade, the Cosmopolitan has a bar famous for its edible cocktails, and Circus Circus has its own family-friendly indoor amusement park, complete with roller coasters, bumper cars and acrobats. For a refreshing twist on things, have a wander through the indoor botanical garden at the Bellagio – stopping on the way to check out their world-recording-holding chocolate fountain, of course.
Muse in a museum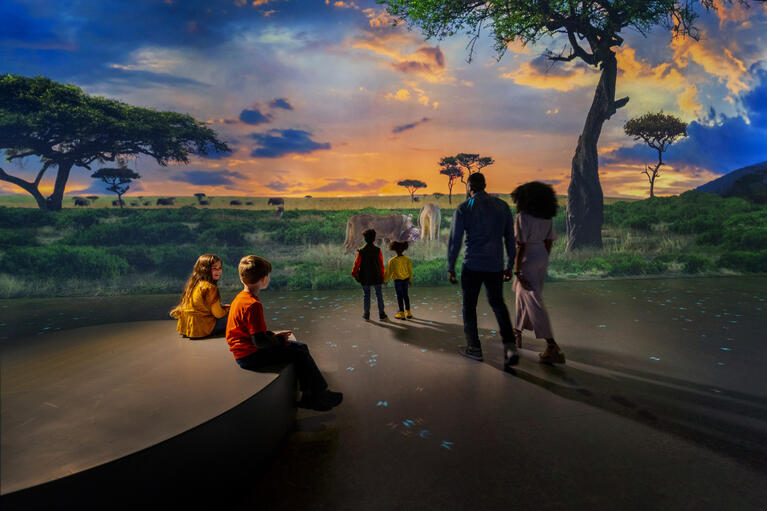 Despite its reputation for drunkenness and debauchery, there's quite a bit of culture to be counted up in Vegas. There are several museums, all air-conditioned and ranging in themes from the very traditional Natural History Museum to the surprisingly educational Erotic History Museum. In between there's a Madame Tussauds, a Mob Museum (where you can explore the history of organized crime and try your own cocktail in an underground speakeasy) and an Illuminarium, which is a 4K, 360o immersive cinematic experience that takes you past the moon and into the far reaches of the galaxy. If that doesn't cool you off, you might need to try more extreme measures – jumping off the STRAT, perhaps?
Party by the Pool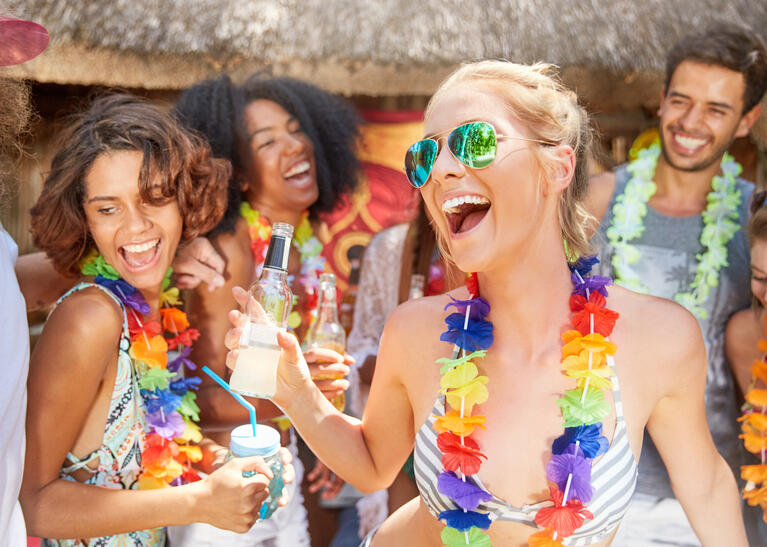 A summer trip to Vegas wouldn't be complete without visiting at least one luxury resort complex and spending a day at the pool. There are plenty to choose from, although keep in mind that some of them charge a fee for non-guests and you'll probably have to book. Mandalay Beach does a good job of imitating an actual tropical beach, but if you prefer to know you're in a city then perhaps try the Boulevard Pool at the Cosmopolitan, which overlooks the strip. Others to look out for include the Golden Nugget's Shark Tank, the uber-luxurious eight-pool complex at the Venetian, or the Mount Olympus-inspired Garden of the Gods at Caesar's Palace. Keep an ear out for hotels hosting pool parties (which is basically a club, but you can wear your swimsuit) or if you can't decide, jump on a Rock Star Pool Party Tour and let someone else chauffeur you around from party to party like a proper celeb.
Emerge in the evenings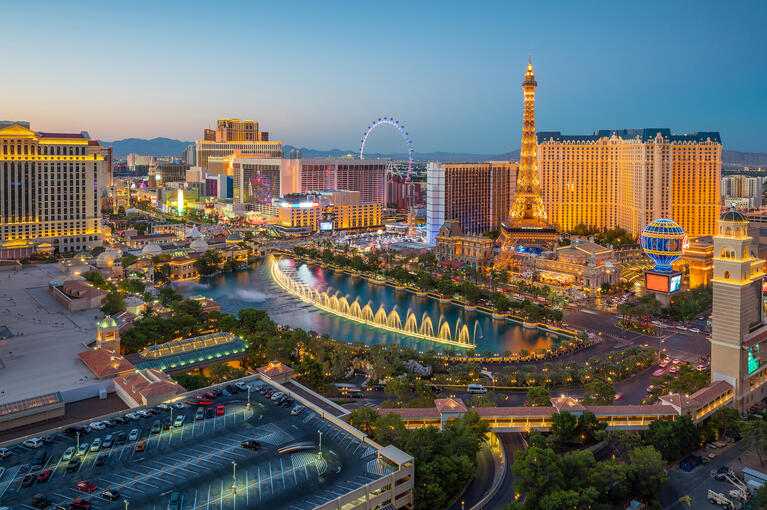 When the sun goes down you can finally step outside and breathe in a bit of warm summer air. Stroll down the strip, and maybe try an evening tour from the top deck of a Hop-On Hop-Off bus tour – be sure to jump out at the 'Fabulous Las Vegas' sign now it's all lit up, and retrace your steps to the Bellagio Hotel to see the water fountains, which will also now be brightly illuminated. If you're in the mood for views you can look down on it all from the Eiffel Tower Experience, the Fly LINQ Zipline or even from a helicopter, or you can go for full escapism with a show like Cirque du Soleil's KA or the Blue Man Group's bright fusion of color and sound.  On the other hand, if you want to keep up the heat, head to Senor Frogs for a sizzling fiesta of Mexican food, drinks and party vibes. 
Keep things cool with Go City
In Vegas, it's never too hot to have a good time! Be sure to get your Go City All-Inclusive or Explorer Pass, and you'll get cool savings on all the best attractions in town!