March marks the start of spring and kicks off Sin City's popular shoulder season in earnest. Neither as chilly as deepest, darkest winter nor as intolerably sweaty as June and July, it's a fine time to vacation here. Read on for our expert guide to visiting Las Vegas in March.
Visiting Las Vegas in March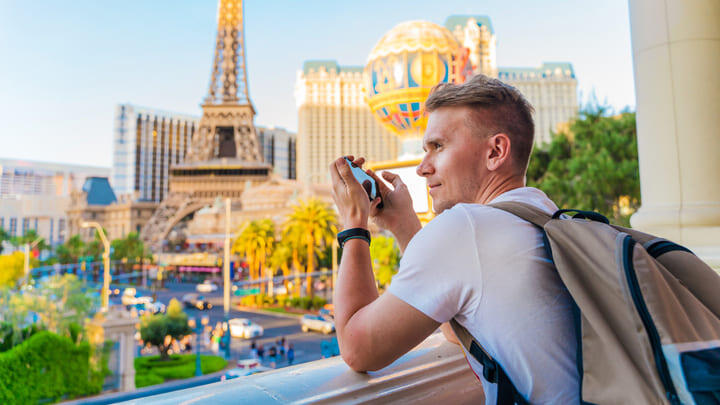 Average Temperature: 57°F • Average Rainfall: 5 days/mth • Average Sunshine: 10 hours/day
The period between March and May is among the very best times of year to visit Vegas, thanks to increasingly summery days and balmy evenings, though perhaps 'balmy' is a little optimistic for March. Still, what you can expect from a March Vegas vacation is highs in the upper 60s and lower 70s and clear blue skies stretching all the way to the horizon; cloud and rain at this time of year is rare, if not entirely unheard of. But hey, there's plenty to keep you entertained indoors in this huge desert playground in the unlikely event you're dealt a poor hand with the weather.
Milder weather does of course go hand in hand with rising hotel prices though there are bargains to be had if you're willing to shop around. Vegas is traditionally a weekend destination but, frankly, the party here doesn't stop just because it's Tuesday, so it's worth considering a mid-week trip if you want to bag the best room rates. Prices also tend to start rising mid-month due to upcoming Easter holidays and increasingly pleasant temperatures. It's also a good idea to do some research to find out about any major conventions taking place in or around specific hotels that might be pushing prices up.
Things to do in March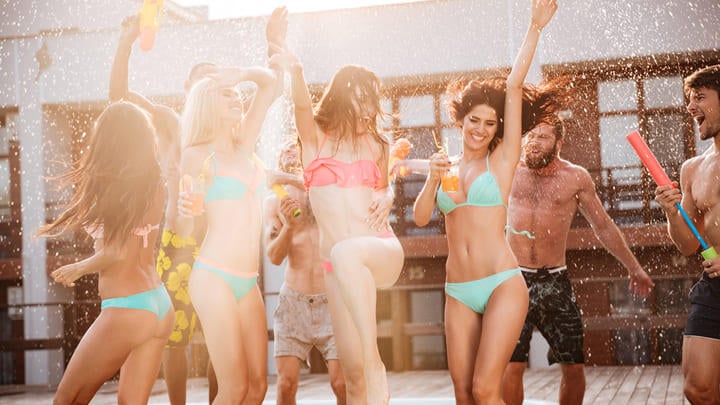 March means one thing in Vegas: it's time for pool season, baby! Sure, the weather may still be a little too chilly for some. Nevertheless, March is when the vast majority of pools that closed down for winter begin to reopen again. You know what to do: claim your cabana, order a pina colada and peer over the tops of your dark glasses as the beautiful people emerge butterfly-like from hibernation and the pool decks of Sin City begin to throng with party people once again. Among the first to open will be Mandalay Bay's sprawling Daylight Beach Club with its enormo 4,400 square foot pool, Wet Republic at the MGM Grand, and Flamingo's Go Pool Dayclub. Dive in! (Or use the steps if the signs say 'no diving', obvs).
If you prefer your entertainment a little… weirder, try Area15. The play on 'Area51' is deliberate as what goes on inside this massive warehouse is kept largely under wraps until after you've entered. What we do know is you can expect supersize art installations, VR experiences, altered universes, thrill rides and fantastical immersive experiences like the Illuminarium, an epic out-of-this-world space adventure where you can cruise through technicolor nebulae and asteroid belts to infinity (and beyond!).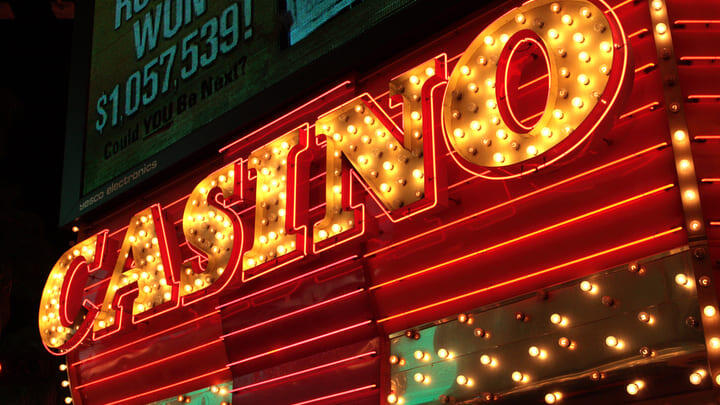 March is also prime time to visit the Neon Museum, an organization dedicated to preserving and exhibiting that most Vegas of art forms: the neon sign. Because the whole thing is outdoors it becomes somewhat less enjoyable to visit when temperatures start to soar, so March's milder temperatures are ideal for wandering among these hulking relics that so deftly evoke Sin City's gaudy history. Visit at night to enjoy the full impact and to feel like you've walked straight into a scene from Blade Runner.
Las Vegas (or, at least, the mountains and canyons that surround it) are an absolute paradise for hikers. You can (and must) take a trip out to the Grand Canyon, whether by helicopter (spectacular) or coach (long). There are many variations of tours that depart Vegas for the West and South rims, but most include a bit of rambling among the wildflowers and distinctive red rocks. Bolt on posh picnics, champagne lunches and Hoover Dam excursions at your leisure.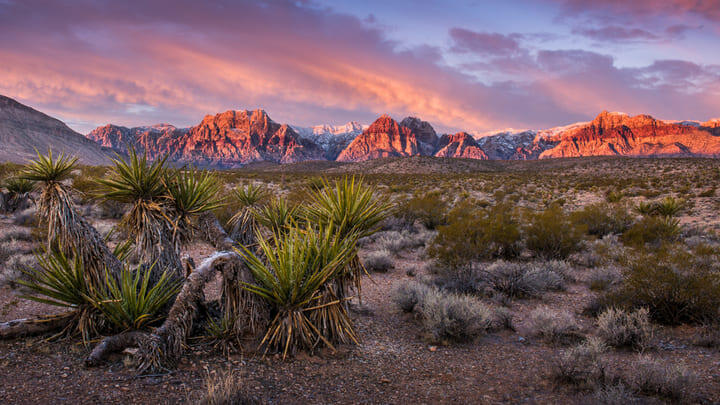 Or why not hire a car yourself and swing by the Red Rock Canyon? Much closer to Vegas – just a few miles west in the Mojave Desert, in fact – it offers many attractions along well-worn trails that weave past towering sandstone stacks, rushing waterfalls and caves daubed with Native American petroglyphs. You can find a comprehensive guide to the canyon's marked hikes and trails here.
Finally, in March as in every month in Vegas, you'll find casinos that are open 24/7 and more magnificent magic shows, comedy acts, visual spectaculars and music concerts than you can shake a very large stick at. Take in a classic Cirque du Soleil performance or check listings at the MGM, Colosseum and T-Mobile Arena for some of the biggest names in rock and pop.
What's on in March?
St Patrick's Day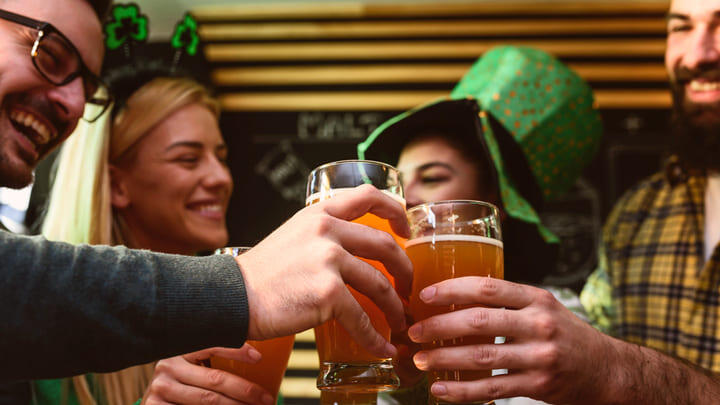 Paint the town green on this special day, when revelers the world over honor the world's most celebrated saint in the traditional manner: by dressing up as leprechauns, downing pint after pint of Guinness, attempting a dodgy Irish accent, then falling over. Vegas is no different, with major landmarks including the Welcome to Fabulous Las Vegas sign and the High Roller lit up in bright green and Patrick-lovin' parties running the length and breadth of the Strip. Head to O'Sheas at the LINQ for the ultimate St Paddy's party pub. Here, lurid green drinks accompany high-energy beer pong and classic casino table games including blackjack and roulette. Don't forget your novelty green hat! 
March Madness
March Madness is the nickname given to the fantastically popular NCAA Men's Basketball Tournament that sees cavernous Vegas sports bars full to bursting for much of the second half of the month. Sports fans and gamblers alike pour into town for a piece of the action, with giant screens showing the games in many of the major casinos, including the Venetian, MGM Grand and Caesars Palace. Difficult to avoid completely and occasionally overwhelming, it can feel like the whole town's gone, well, basketball crazy. Head to the relative calm of downtown if you fancy a bit of respite away from the fanatics.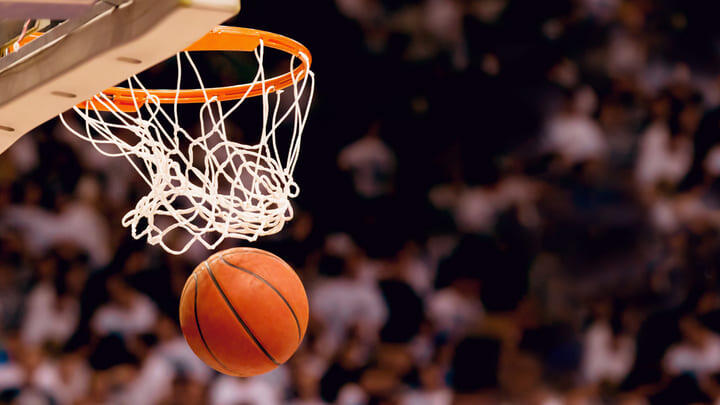 Boulder City Beerfest
A mere 20-odd miles south of Vegas is where you'll find this annual mecca for beer lovers. Ok ok, so it's a little out of town, but you managed to make it all the way out to the Grand Canyon, didn't you? And that's in Arizona! Expect award-winning ales and more from dozens of top Nevada brewers, soaked up with hearty fare from local food trucks.
Save on attractions in Las Vegas 
Save on admission to Las Vegas attractions with Go City. Check out @GoCity on Instagram and Facebook for the latest top tips and attraction info.