You've spent months planning your trip to only to arrive in Las Vegas when it rains. Don't let the rain get your 'vacation-in-Vegas' spirits down! Instead, experience some fantastic exhibits and experiences only found in Vegas. By the time the sun comes out, you'll be having such a great time you will barely notice. Choose your pick of these top things to do in Las Vegas when it rains.
Looking for fun things to do in Las Vegas when it rains?
Admission to all the indoor Las Vegas activities listed below (and some fun outdoor tours and things to do, too!) is included on the Go Las Vegas pass. Choose as you go from dozens of fun attractions and save up to 60% off combined admission vs paying at the gate. See all available passes, attractions, and prices - learn more.
Richard Petty Driving Experience: Ride Along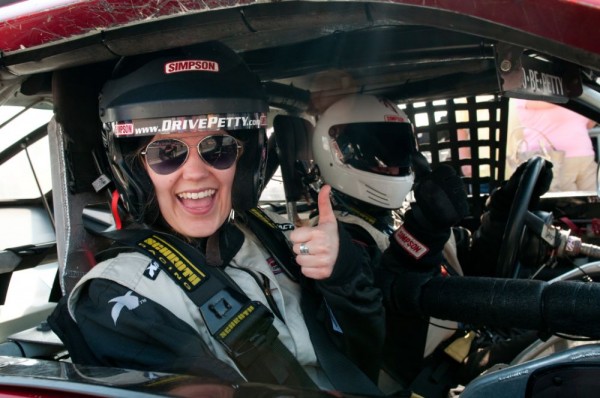 Stay dry and live life in the fast lane with the Richard Petty Driving Experience in Las Vegas. Climb in the front seat of an authentic NASCAR race car. Hit max speeds of 165 miles per hour while you feel the force of 600 horsepower. Sit pretty in a Richard Petty Driving Experience as you fly around three exhilarating laps on a professional course. For racing enthusiasts, this is a once in a lifetime experience that will make you forget all about those cloudy skies. Getting in: Richard Petty Driving Experience: Ride-Along tickets are included as a Premium Attraction choice on Go Las Vegas Card All-Inclusive Passes of 3+ days.
Blue Man Group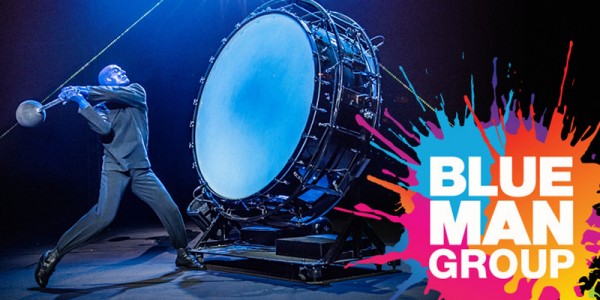 Did you know there are only 70 Blue Men in the world? That's right, and you can meet three of these bald blue men during the Blue Man Group performance in Las Vegas. Join the millions of people around the world who have experienced the Blue Man Group live. At the Blue Man Theater at Luxor Hotel and Casino see paint drums, a tubulum, and the exclusive big drum. The Blue Man Group takes center stage in a raucous display of sound and color that is sure to take your blues away. Getting In: Blue Man Group Show tickets are available as a premium attraction option with the 3-, 4-, and 5-Day Go Las Vegas passes. Additional shows at V Theater are also included with the pass -check our website for more details.
Madame Tussauds Las Vegas
Where can you see all of your favorite celebrities, both dead and alive? Why, at Madame Tussauds Las Vegas, of course! Here you can get up close and personal and snap as many selfies as you like, without getting a restraining order. Even if you have experienced another Madame Tussauds wax museum, you still have to set your sights on the Vegas version. Located right along the popular Venetian along the Las Vegas Strip, Madame Tussauds is home to the Marvel Super Heroes 4-D Experience. Spin webs with Spiderman before checking out Viva Las Vegas, showcasing the talent that has made Vegas the show-stopping city it is.
Getting In:
Madame Tussauds Las Vegas tickets
are included with the Go Las Vegas pass.
CSI The Experience
If you are a true blue CSI fanatic, then without a doubt you'll be signing up for CSI: The Experience. Transform yourself into a detective ready to solve the murder mystery. Here you have three different murders, three killers, 15 suspects and your CSI skills you've been honing from the TV show. For your CSI experience, you are tasked with solving the murder! Start by reviewing the crime scene and gathering evidence. Then you will be sent to work in one of 15 lab stations as you solve the crime. Match DNA and examine bullet casings as you put your own forensic skills to the test. Who knows? You might just find a new calling while trying to make the best of a rainy day in Las Vegas.
Getting In:
CSI: The Experience tickets
are included with the Go Las Vegas pass.
Marvel Avengers S.T.A.T.I.O.N.
The authentic Marvel Avengers STATION (Scientific Training and Tactical Intelligence Operative Network) is far more than just a comic book museum exhibit. Here you get the opportunity to immerse yourself in the comic culture of the Marvel characters. Become one with Stan Lee's greatest creations as you interact with scientific origins and intelligence files related to the Marvel Avengers characters. Learn about their histories and backstories, and see original drawings in real life. For anyone who loved "Black Panther" especially, the Marvel Avengers STATION is the perfect remedy for a rainy day.
Getting in: 
Marvel Avengers S.T.A.T.I.O.N. tickets
are included with the Go Las Vegas All-Inclusive Pass.
Señor Frog's: One-Hour Open Bar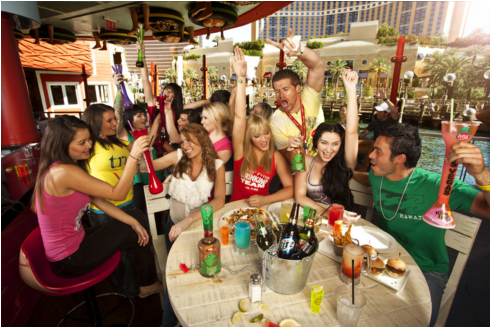 Sometimes the best solution for a soggy vacation day is some Señor Frogs. Señor Frogs continues to keep the party hopping at the biggest party locales around the world. Join the masses and become one of the Señor Frog's tadpoles! In Las Vegas, even a trip to the rowdy Señor Frog's needs to be elevated. With the Senior Frogs: One-Hour Open Bar package you get a souvenir Señor Frogs glass along with a full hour in the open bar. In addition, you score 20 percent off of all food and priority seating. Take a taste of Blue Motorcycles, Long Islands, and Pancho Villa while you partake in your hour of indulgence. Just make sure to balance that booze with some of the discounted food! Getting In: Señor Frogs: One-Hour Open Bar vouchers are available on the Go Las Vegas pass.
Mob Museum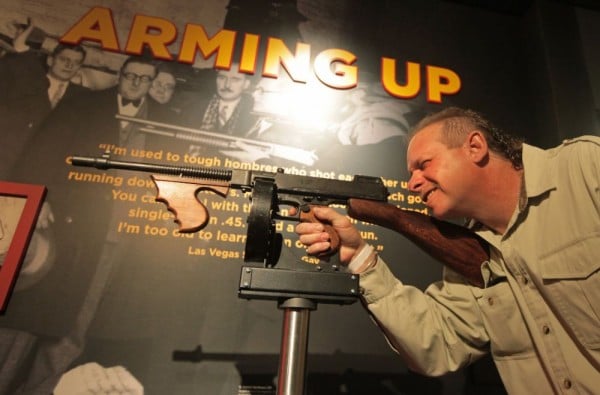 Most people who visit Las Vegas are unaware of its true mobster history. In actuality, the American mob boss scene played a significant role in the development of Vegas as a true town in the wild, wild west. So while you search for a dry place to hang out on a rainy day in Vegas, hit up the Mob Museum. Step back in time with an authentic account of the financial backers and casino owners who started the Entertainment Capital of the World. Stroll through multi-sensory exhibits and artifacts that showcase how prominent organized crime was in the birth of Vegas. Learn about the real Vegas so you can fully appreciate your time here. Getting in: Mob Museum tickets are included with the Go Las Vegas All-Inclusive Pass.
Bellagio Gallery of Fine Art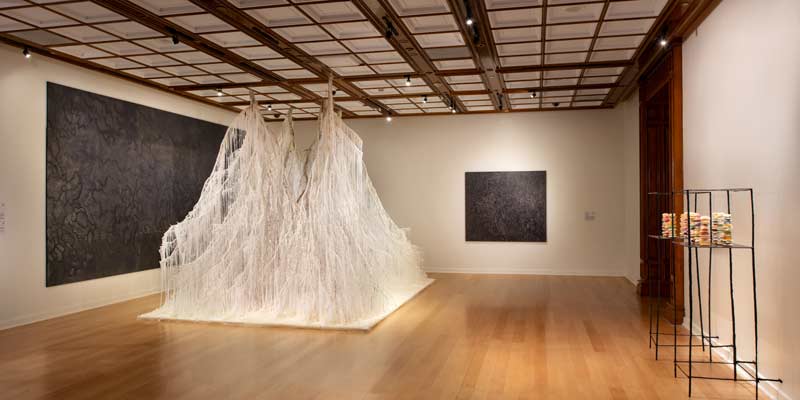 Expand your mind with a tour of the Bellagio Gallery of Fine Art in Las Vegas. In fact, you're likely to have your mind blown by the fabulous art in Vegas including works by Andy Warhol, Pablo Picasso, and Claude Monet. Explore these works of art in this intimate yet equally classically Vegas gallery setting. The Bellagio Gallery keeps up the pace with the curation changing frequently. That means even if you have already been to the Fine Art Museum at the Bellagio, you'll see something new with each visit. Also, check out the current exhibits that are traveling through the museum for a one in a lifetime chance to see some famous works of art. Getting in: Bellagio Gallery of Fine Art tickets are not included with the Go Las Vegas pass.
Real Bodies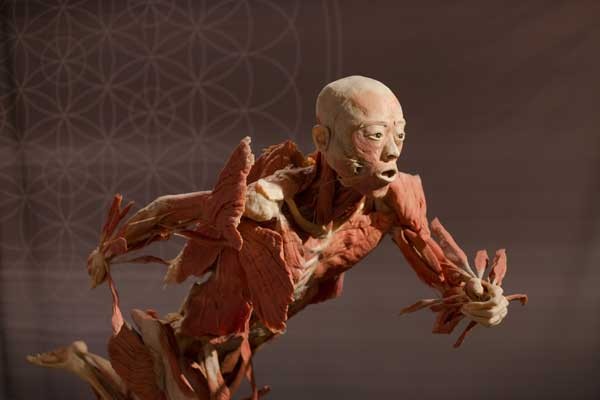 We are continually amazed by our own bodies as can be seen with the Real Bodies at Bally's Las Vegas exhibit. Go from seeing embryonic specimens to breathing lungs to a detailed understanding of digestion. Everything you've ever wondered about the human anatomy can be resolved with the Real Bodies experience. See an actual body in real life, glimpse at medical cabinets of curiosity from the 19th century, and walk through a chapel of skulls and bones. Why not go ahead and make it a true Vegas tradition by getting married in this chapel fit for pirates? Getting in: Real Bodies at Bally's tickets are included with the Go Las Vegas Card All-Inclusive pass.
Explore More of Las Vegas
You can save up to 60% on many of your attraction visits with a Go Las Vegas pass, so pick one up today! As you can see, Las Vegas is a lot more than just gambling and showgirls. Expand your mind and explore a major part of the history of the American West with culturally relevant adventures. It's all about getting in as many diverse experiences as possible when you get to Las Vegas only to find the city a downpour in the rain. Spend your time wisely by using our list to start planning your alternative itinerary for a rainy day in Vegas.