Madame Tussauds Las Vegas is constantly working on new projects and thinking up creative themes to add to their ever-expanding collection of wax figures. In addition to famous actors, singers, politicians, and athletes, Madame Tussauds hosts a variety of iconic characters from popular movies, comic books, and more that come and go with the times. That's why no two locations, or even visits, are the same. Here's what's new right now and coming soon to Madame Tussauds Las Vegas:
Captain America Figure Unveiled
Madame Tussauds Las Vegas recently unveiled their fourth MARVEL figure, Captain America, to join the ranks of Spiderman, The Incredible Hulk, and Nick Fury for Veteran's Day at the Nellis Air Force Base's 75th Annual Air Show before bringing him back to be unveiled at the Madame Tussauds Las Vegas location. The iconic superhero figure is modeled after Chris Evans' portrayal of Captain America with life-like features. Gain a new appreciation for the powerful culture surrounding comics by brushing up on Captain America's origin story and World War II history before you go.
Chinese New Year at Madame Tussauds
When: 
January 19 through February 28, 2017
Where: 
Madame Tussauds Las Vegas Madame Tussauds will be fully decked out in traditional Chinese décor for a fully immersive experience to celebrate the year of the rooster. Ring in the New Year with Chinese legend, Jackie Chan at Madame Tussauds Las Vegas. Visitors will get a chance to see and pose with Jackie Chan, who's only in Las Vegas to make a special appearance just for the Chinese New Year celebration.
New Hulkbuster Figure Arriving Soon
When: mid-January, 2017 Where: Madame Tussauds Las Vegas
Madame Tussauds is expected to acquire a new MARVEL figure, Ironman's Hulkbuster armor, that will be larger-than-life at 12-feet tall and 9-feet wide. The figure will be visible when passing the Madame Tussauds location, so be sure to go in and get some photos with him before seeking out his nemesis, the Hulk, when you go in.
About Madame Tussauds Las Vegas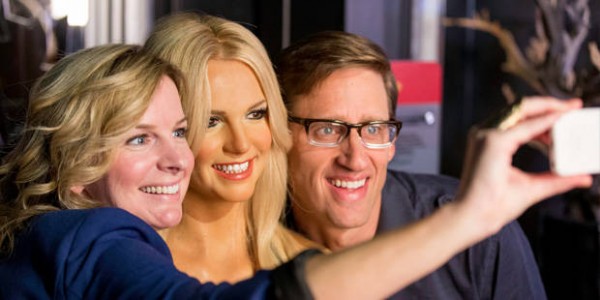 Get ready to interact with all your favorite celebrities under one roof with eight themed rooms chock full of Madame Tussauds' famous, life-like wax figures. You'll get to take pictures and pose with your favorites, including: Will Smith, Lady Gaga, Bradley Cooper, and more. You'll even get to check out the amazing Marvel Super Heroes 4-D cinema experience.
Looking for admission to Madame Tussauds Las Vegas?
We've got you covered. Visitors can save up to 55% on admission to Madame Tussauds Las Vegas and a choice of ten other great area attractions with the Las Vegas Explorer Pass.