Calling all daredevils among you! Are you tired of boring, normal activities? Are you sitting at home right now, staring at walls? Are you on your slog of a commute hoping a ninja will jump out and start doing ninja stuff? You sound like the sort that yearns for that sweet adrenaline. Well, never fear, because London has plenty of white knuckle adventures to sate your hunger. But where are they? Well, here. In this handy list, we made just for you. The stars have aligned, and adventure is nigh! These are the best adventurous things to do in London!
Featuring:
ArcelorMittal Orbit
Sherlock Holmes: The Game
The Crystal Maze Live Experience
Helicopter Tours
Thames Rockets
and more!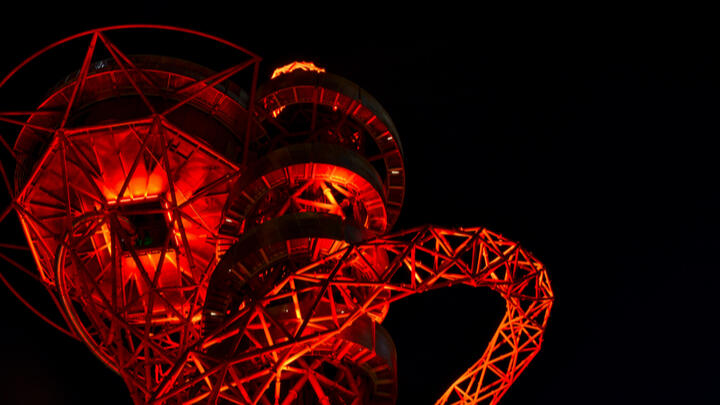 Instead of sliding into some unsuspecting person's DMs, put down the phone and try a real slide. Built during the 2012 Olympic Games, ArcelorMittal Orbit is a towering structure. Looming over the Olympic Park, it stands at a whopping 114.5m tall, it's quite the sight. If you have the stomach to climb the hundreds of stairs it takes to reach one of the viewing platforms, you'll be able to see the whole city. But why not take it one step further - step inside the world's tallest slide, and ride it all the way down to the bottom? Its twists and turns are sure to delight all the daredevils out there. Just, maybe leave lunch until after you're done. No one wants to clean up that. 
Dare you tangle with the maniacal mastermind Moriarty himself? Well, you can now, at Sherlock: The Official Live Game! Part escape room, part immersive Sherlock experience, and part bar, this thrill ride will pit your team's wits against Sherlock's nemesis. Featuring real props and recreated environments from the BBC TV show, as well as exclusive clips from the cast, use key detective work and problem-solving to crack the case. Sherlock's busy, doing Sherlock things like being unnecessarily arrogant, so you're on your own this time! But don't dally; you only have 100 minutes to complete the tasks. If you don't, you die! Okay, probably not. But you will bring great shame to your house.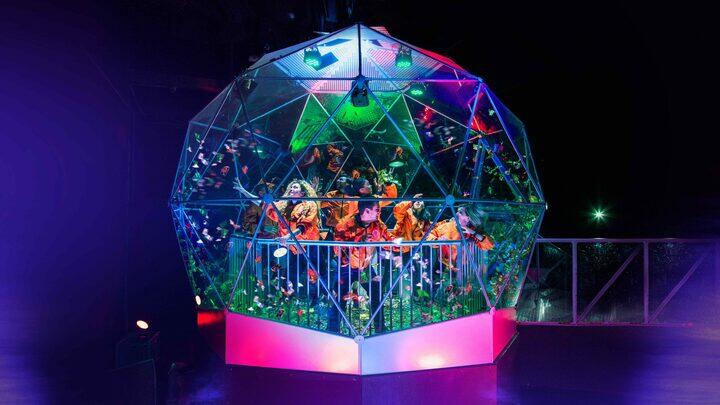 Take a trip back to the bizarre but unique Nineties, replete with leopard print jackets, at the Crystal Maze Experience! Bring some friends and take on challenges in four unique zones. Use every ounce of mental and physical strength to complete challenges and get the crystals! Take too long, and you'll be locked inside forever! Or until your team gets you out. Whichever happens first. Then, you'll enter the crystal dome and flail about pathetically as you attempt to grab as many notes as possible. The winner, well, you'll have to find out what the victors win when you try it for yourself!
Do you ever wonder what life was like before, when our ancestors lived in the trees? Yes, evolution is real. Probably. And yes, you can relive your ancestral heritage at Go Ape! Suspended in safety, thanks to a key harness, you'll be free to tight-rope walk across a daring assault course in the sky. Then, when you've assaulted the course completely, ride down to terra firma in style on an exhilarating zip line! Feel the primal roar inside you grow. Know what it was like to live in trees. Maybe move into a treehouse with central heating. All this and more is waiting for you at the three Go Ape centres across London. Definitely one of the best things to do in London for the adventurous of you!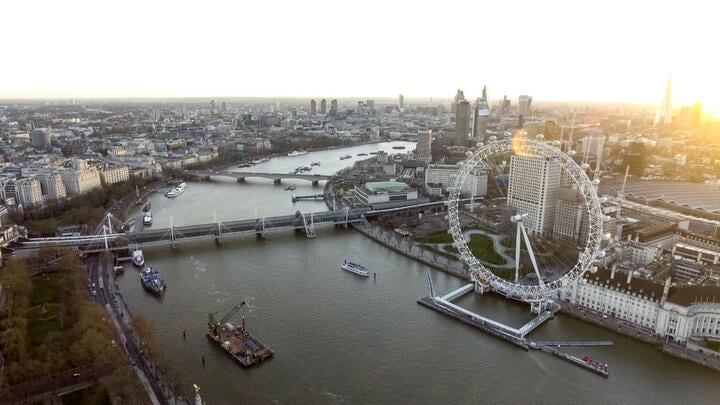 Helicopter Tour
Yes, there are even more adventurous things to do in London! If trees aren't high enough, how about you try a few hundred metres higher? Hop on a helicopter and take a tour of the city! See all the city's sights from a new angle. Get a bird's eye view of legendary London landmarks like Big Ben, St Paul's Cathedral, the London Eye, and many more! Just like a bird! It might just be the best way to see the city you love. Or, at least, the city you tolerate. 
Have you ever jumped off a building and lived? Probably not. But what if I told you you could jump off an entire arena and survive. Well, that's exactly what you can do at the O2 Arena! Climb to the top, suit up, and plunge nearly 50m down! Feel the wind rush past your face. See the city rush towards you. But don't worry, you'll be safe. And you will love it.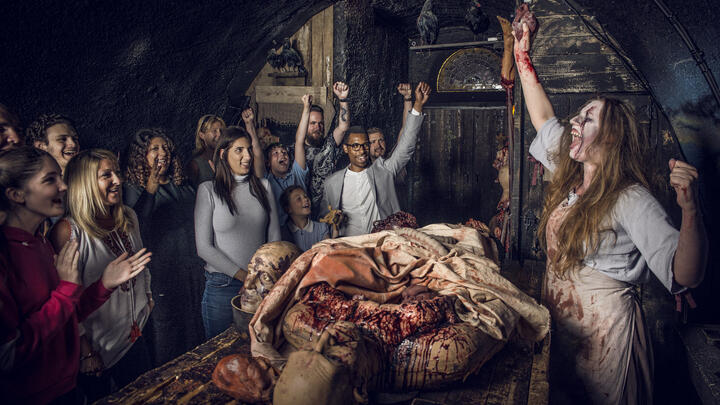 Feeling spooky? Do you thrive on horror movies? Are you the sort to look for the monster under your bed instead of cowering beneath the quilt? Well, have we got an experience for you. A London Bridge Experience! Dwelling beneath the eponymous bridge, you'll find spooky spectacle and daring delights alike. Revisit the city's ghoulish past, all 2000 years of it. The experience itself is an interactive theatre of pain and misery. Hear tales from London's residents throughout time. No, they're not paid actors; they're real historical people! 
Listen as they transport you back to some of London's most haunted historical moments. Revisit the horrors of the Great Fire, relive Jack the Ripper's reign of terror, and also the Romans were bad! Or, if you dare, delve into the tombs beneath the bridge. Supposedly, real ghosts and demons prowl the lower levels. Not paid actors. Will you live to tell the tale? Or will you be scared to death! Alternatively, if you have little ones with you, there's the kid-friendly Guardian Angel Tour. Expect the same stories with less spook and makeup. 
And finally, if you prefer your adrenaline sun and sea-soaked, where better to get your fix than on a speedboat? Head to the Thames, put on your best life jacket, and prepare for a wave-crashing thrill ride of thrillingness! All thrills, no spills. Take a day trip around the city's shoreline, or try an evening ride with a complimentary drink at the end. Kick your weekend of thrills off with a boat ride you won't soon forget. 
And that's our list of the most adventurous things to do in London!