No word sparks the minds of people quite like 'free.' The absence of payment can be a strong pull for us tax, rent, or mortgage payers who need to put oven chips on the table. We can all agree that getting something for nothing is awesome - especially if that free thing is culture. Culture can be inspirational, informative, and eye-opening in equal measure, giving us a look back into the past, allowing us to process the present, or helping us look forward to the future. So, if you're looking for a shot of free culture to go right into your veins, free museums are just the thing. But which ones? Why, these ones, of course! Here are the best free museums in London.  
Including:
British Museum
Natural History Museum
V&A Museum
Science Museum
Museum of London
and more!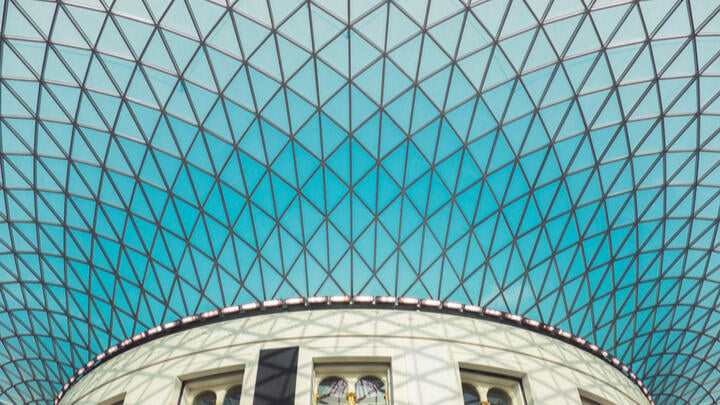 How does 2 million of years of free culture sound? Well, look no further than Britain's very own museum, the British Museum! Enter a world of other worlds, with sections dedicated to many eras of our planet. You'll find carvings and tablets from early man, artefacts from ancient Greece and Egypt, all the way through to Rennaissance paintings. And while you'll have to pay to enter some of the exhibits, on the whole, the bulk of the museum is absolutely free. 
Do you want to see freaking dinosaur skeletons? Of course you do. Head over to the Natural History Museum and see them for yourself! 
Get a glimpse into the distant past as you explore creatures great and small throughout 65 million years of our planet's history. Meet giant sloths, extinct dinosaurs, and a big old blue whale skeleton that hangs over your head. And, other than a couple of paid exhibits, all of this is entirely free for you to explore. So go see some big bones, baby! Oh, and pick up a free guidebook and map combo while you're at it.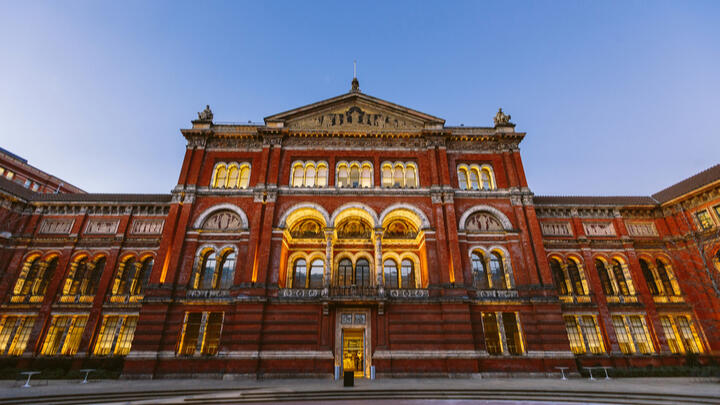 A celebratory marriage of art, design, and history, the V&A Museum is one of the best free museums you can visit in London. Opened back in the 19th century, and named after then Queen Victoria and her husband Albert, the V&A Museum is an inspiring collection of over 5000 years of art artefacts. Art-efacts? Yes. You'll discover ancient clothes, jewellery, sculptures, and prints that will give you key insight into past cultures and their people. They also have some late events, if you're more of a night owl. 
See how far science has come at a museum dedicated to it. The Science Museum is a mind-opening experience for any curious human, giving you a look back at how science and technology have changed our lives throughout history. From progress in medicine, to monuments to the space race, you'll find a world of wonder within. There are interactive exhibits, a massive collection of scientific artifacts, and much more. And yes, other than a couple of specific paid exhibitions, including the IMAX 4D cinema, you're free to wander and wonder, free of charge.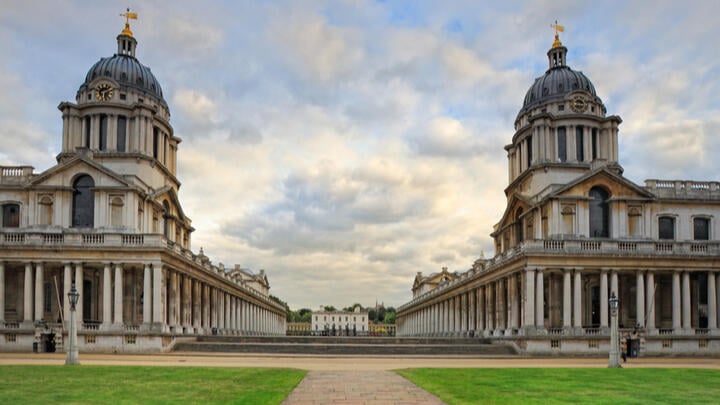 Discover the history of humanity's relationship with the oceans at the Royal Museums Greenwich. At the National Maritime Museum, you'll discover the origins of Greenwich Mean Time and timezones, the history of Britain's sea exploration, and heaps of seafaring artefacts. Then, head over to Queen's House, where you can walk up the famous Tulip Stairs, marvel at all the marble, and study some fantastic paintings from notable luminaries of the brush like Turner. And yes, as you may have gathered, it's all completely free. 
Want to get a better insight into the history of the city itself? Then head on over to the Museum of London. There, you'll discover the capital's rich history, from Roman occupation all the way through to the 2012 Olympics. You'll discover how the Great Fire of London resulted in much of the city's redevelopment and redesign. You'll see artefacts from throughout the city's history, from Tudor dresses to medieval tapestries. If you want to learn more about the capital, it's definitely one of the best free museums in London!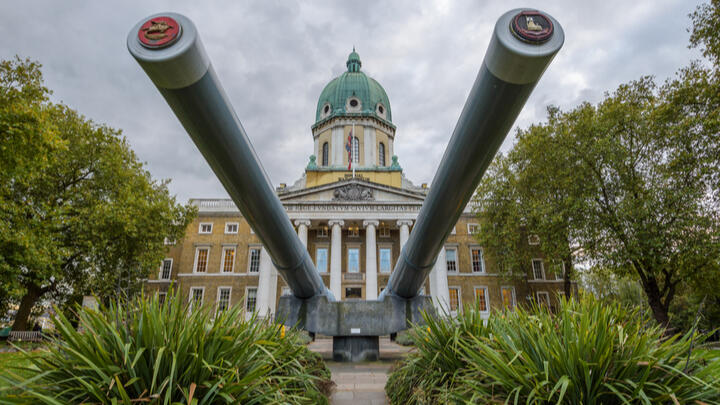 It appears that war is a sad, unavoidable part of human existence. At least, until we finally decide to put our difference aside and work together and transcend. Anyway, enough about that! For the time being, you might want to know a little more about war and the people who take part. Well, the Imperial War Museum is the perfect place to discover the modern history of war, and the horrors it has wrought. Step inside, and you'll find exhibitions dedicated to the First World War, the Second World War, the Holocaust, and how military technology has progressed since. Maybe not the cheeriest of visits, but undoubtedly interesting. And free, so it's perfect for this list!
Ever wondered what the life on the docks would be like? Well, there is an entire museum dedicated to dockworkers and their prowling ground. Head over to the Museum of London Docklands and learn about how boats, ships, and other sea-riding vehicles changed our lives forever. There is a load of free exhibitions available that explore the evolution of the docks, worldwide transportation of goods, and the technology that's responsible. If you're looking for free dockland fun, it's easily one of the best free museums in London!
And finally, if you're looking for something a little more unusual in your free museum quest, give Horniman Museum & Gardens a gander. Inside, you'll find a comprehensive collection of anthropological artefacts, ancient musical instruments, taxidermied animals from across the globe, and much more. Right now, there's an entire exhibition dedicated to the untold stories of hair. It's called Hair: Untold Stories, because why not? There, you'll find an intimate range of stories and showcases from filmmakers and artists, exploring the history of hair and why it matters so much to us humans. It might sound strange, but it's worth checking out!
And that's our list of the best free museum in London! Take your pick, and enjoy free, cultural bliss.