You might scoff at the idea of there being cheap things to do in six-pounds-a-pint London. However, for those in the know it doesn't take too much effort to find attractions that will eke out your savings. In fact, there's very little you can't do in London on a budget.
Much of the city's history, as well as its modern culture, thriving food scene and even many events can be enjoyed for very little money if you know where to head!
Cheap museums and galleries in London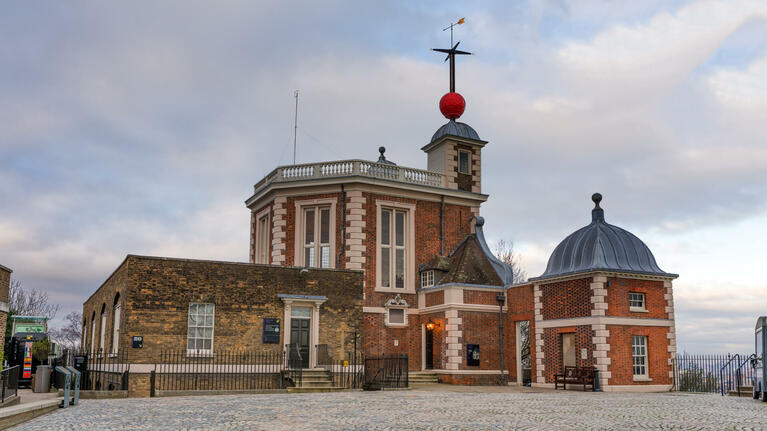 The permanent exhibitions at the likes of the British Museum, Natural History Museum and Tate Modern are free to enter year-round, making for a very cheap day out in London. Many smaller museums and galleries can't quite match this price point, but nonetheless include amazing objects within their collections.
The Royal Observatory Greenwich's modest admission allows visitors to get up close and personal with a giant of scientific discovery. Visitors are able to stand on the original prime meridian line denoting the eastern and western hemispheres, before going on to learn how the site changed the way we see the world with regard to both time and space.
Within a fine example of Georgian architecture is the Benjamin Franklin House museum. The only remaining residence of the American Founding Father, its collection helps to detail Franklin's life in London over 15 years through a mix of period furnishings and audiovisual displays.
London's budget eats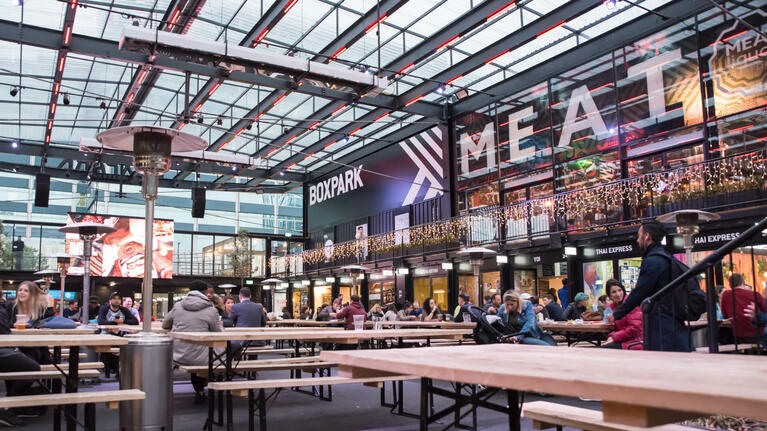 If there's one thing about traveling on a budget in London which worries visitors it's staying well fed and watered. Whilst headlines about Salt Bae's $1000 steaks and bar menus quoting $14 for a lager are common enough, there's never been a better time to eat well for less.
Just behind Euston train station, north west London's Drummond Street rivals Brick Lane when it comes to cheap eats from the Indian subcontinent. Further north still, there's plenty of options amidst the fashion stalls of Camden Market, with traditional fish and chips competing for attention against hotdogs and burritos.
The converted shipping containers of Boxpark are another great option. Providing shared seating and a plethora of independent places to eat, there are three sites to look out for, in Wembley, Shoreditch and up-and-coming Croydon.
London's best value views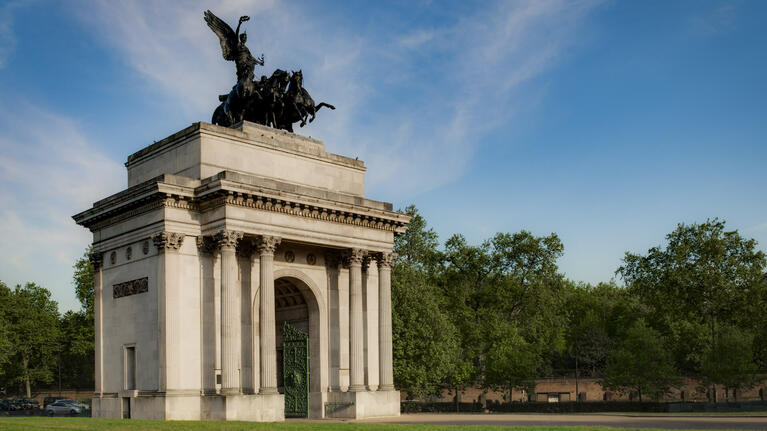 For a bird's eye view of the capital without the sky-high costs there are a number of potential attractions to consider. The best known is the covered Sky Garden topping out 20 Fenchurch Street – the Walkie Talkie building. Promising 360° views from London's highest public garden, it's free to visit, although you'll need to pre-book a time slot.
Less well known is the external balcony that sits beneath the bronze horse-drawn chariot carrying the goddess Victory on Wellington Arch at Hyde Park Corner. Its views extend across several Royal Parks.
Tucked behind more recent buildings at the northern end of London Bridge lies The Monument. Built by Sir Christopher Wren of St Paul's Cathedral fame to commemorate the Great Fire of London in 1666, its vertigo-inducing viewing platform puts you roughly 60 meters above ground level. The height marks its distance from the fire's starting point on Pudding Lane.
Low-cost nights out in the capital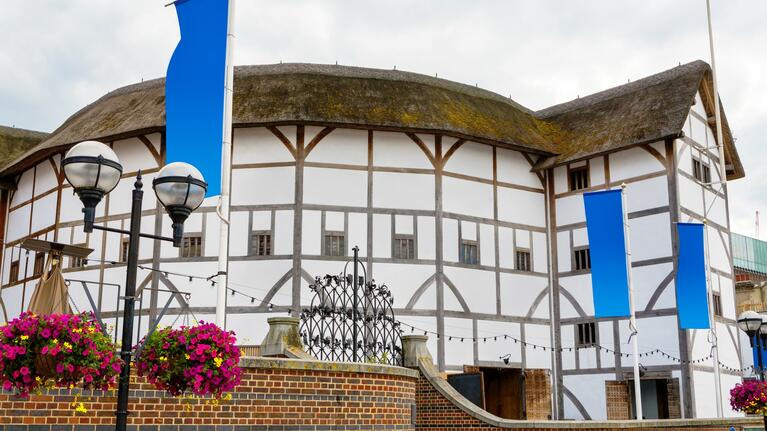 If your budget doesn't stretch to a show in the West End, fear not, you don't need to remove seeing a show from your list of cheap things to do in London just yet. The brutalist architecture of the Southbank Centre has long been the haunt of skaters and street artists, who together create a heady mix of spontaneity and art for passersby.
The highest form of art has to go to the plays of The Bard. To experience the playwright's greatest works as they were intended to be seen, head for the standing-only Groundling Yard of Shakespeare's Globe. For the cost of a pint, you get closer to the stage than you probably thought possible.
Also be sure to check out the listings sections of the weekend papers for details of London's public events. June's Trooping the Colour, August's Notting Hill Carnival, and December's Christmas markets lead a long list of events.
Switch underground for overground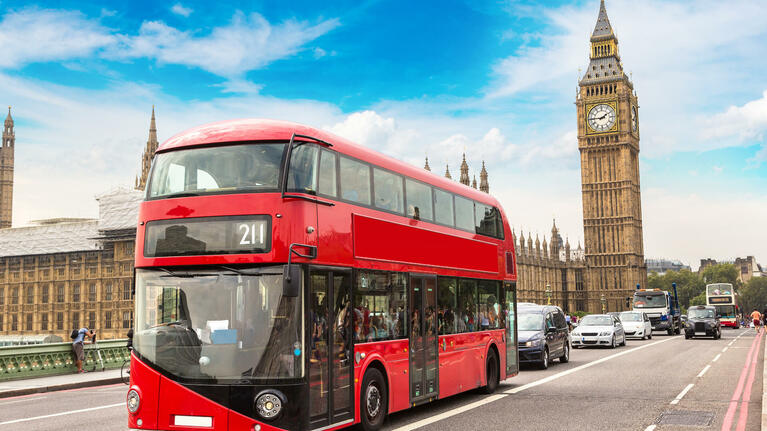 The London Underground has been getting Londoners where they need to be for over 150 years. Ride the right double-decker buses instead, and you'll get a tour of some of London's top attractions thrown in for free.
Jump aboard the number 24 from Victoria Station to whiz past Westminster Abbey, Downing Street and Trafalgar Square, or flag down the number 11 to travel along Piccadilly to the Royal Albert Hall.
Another alternative to the tube is London's Santander Cycles, known to almost everyone as Boris Bikes after the former mayor Boris Johnson, who brought them to the capital's streets and kick-started a cycling revolution in the process.
Ride as far as you want (a few have made it all the way to Paris and back) for a set price that can see you recreating The Beatles' Abbey Road album cover and free-wheeling across Tower Bridge.
Take a walk in the park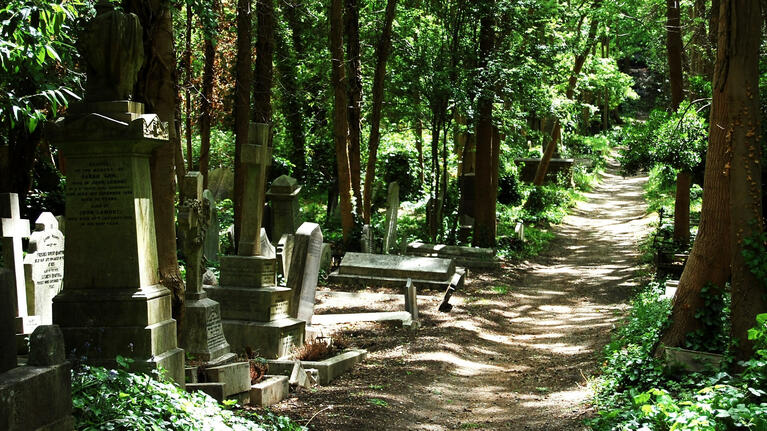 Whichever part of London you find yourself in, it's very likely there's a public park nearby. The Westminster area boasts the triple alliance of Hyde Park, St James's and Green Park, with Regent's Park to the north and Battersea Park lining the Thames' south bank.
Elsewhere, Highgate Cemetery is a historic burial place with grand tombs and the unofficial status of a nature reserve. One of London's 'magnificent seven' graveyards, it has around 170,000 interments.
Amongst them are famous faces including poet Christina Rossetti, singer George Michael, novelist George Eliot, socialist thinker Karl Marx, and if legend is to be believed, the Highgate Vampire too.
The cheap things to do in London don't end there
Of course, there is another way to explore London in a budget-friendly way without having to miss out on the big-ticket attractions that brought you to the British capital in the first place.
Go City lets you visit the London attractions you want to, when you want to, whilst giving you incredible savings on attraction admission. That trip to London doesn't look so expensive after all, does it?