If there's a month to see London at its best, it has to be July. This is the month when Londoners let their hair down and bask in mid-summer temperatures that stay pleasantly warm until dusk settles at around 10PM.
The promise of great weather sees everyone who's anyone relax in London's multitude of outdoor spaces, be that a Royal Park or a rooftop bar for a glass of rosé. There's also a myriad of festivals throughout London in July, as well as once-a-year opportunities including the summer opening of Buckingham Palace.
Discover royal London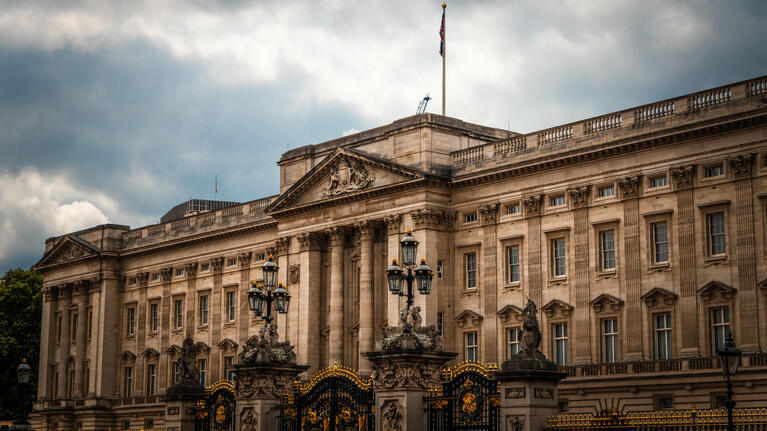 It's in July that Buckingham Palace – the monarch's official London residence – opens its doors to the public. Entering via the building's ceremonial entrance and grand gilt staircase, visits take in 19 state rooms.
Used for official functions, such as investitures and the welcoming of foreign heads of government, they include the Throne Room, White Drawing Room and Ballroom. If that isn't enough, each year a different exhibition is staged using artefacts from the royal collection – providing further insight into the many roles played by British royals.
The objects on display at the RHS Hampton Court Palace Garden Festival are no less impressive for their shorter lifespans. The largest horticultural event in the capital's calendar, attractions range from a festival of roses to celebrity workshops, all amid the Tudor palace's spectacular grounds.
Dating back hundreds of years, Swan Upping takes place on the Thames over several days in July. Starting at Eton Bridge beside Windsor Castle, Swan Uppers in traditional Thames skiffs count the year's cygnets to ensure the river's swan population remains healthy.
Make the most of the long July evenings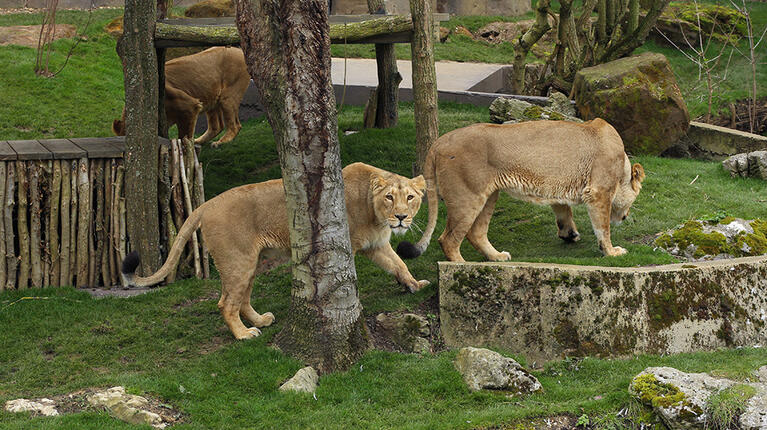 The royal connections continue at Kensington Palace, which is the location of one of the open-air pop-up giant cinema screens that appear throughout London from July. Other locations include Clapham Common, Somerset House and Trafalgar Square, with screenings varying between Hollywood classics, family favorites and the latest blockbusters.
For a very different kind of performance head to the Royal Albert Hall, where eight weeks of classical music concerts, together known as the Proms, kick off in July. A firm fixture since 1895, the series culminates in the Last Night of the Proms – one of the more patriotic nights in London life.
Life in all its forms can be enjoyed with adults-only Twilight Tickets to ZSL London Zoo. Besides seeing the zoo's wild animals at one of the calmer times of day, these special nights also host a chill out zone and street food vans should you get hungry.
Go sports mad in London in July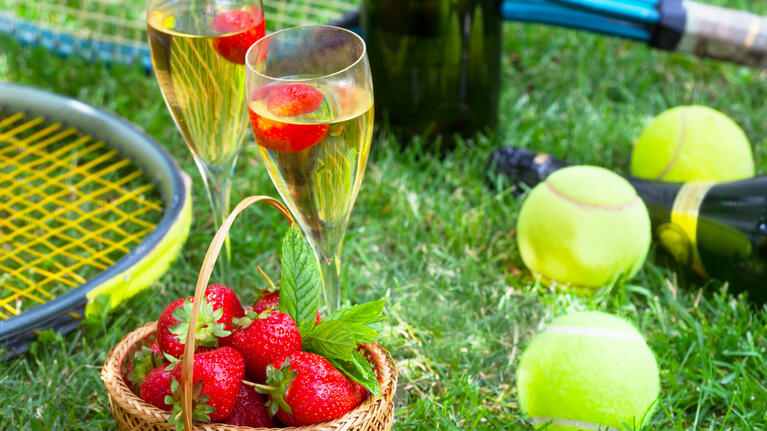 The world's oldest tennis competition, the Wimbledon Championships, take place on the verdant green lawns of southwest London in an annual parade of the very best sporting talent, some two million strawberries and 54,000 tennis balls. Even if you can't nab a much sought after ticket for the show courts, ground passes are a great way to soak up the atmosphere.
And whilst 2012 may be long gone, the spirit of the London Olympics lives on in Queen Elizabeth Olympic Park. Occupying a swath of the capital's east, free trails connect up some of the park's most important structures. Tour the London Stadium, grab a selfie with the Olympic rings or get the adrenaline flowing with a ride down the world's longest slide from the top of the ArcelorMittal Orbit tower.
Revel in summer festivals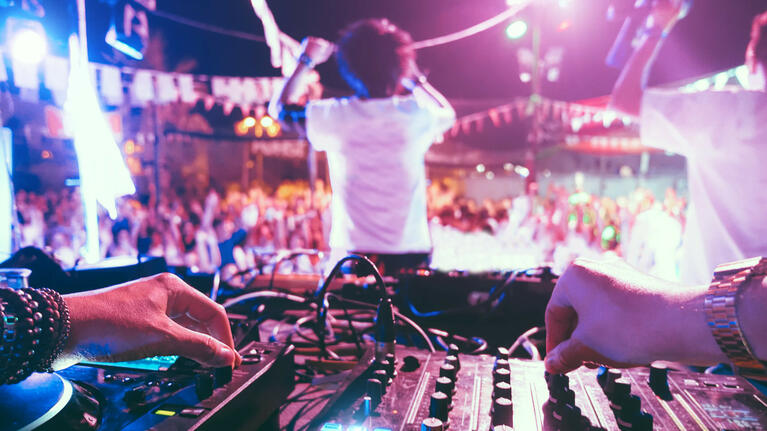 Just one demonstration of London's diversity is the array of festivals which take place in London in July. Open to LGBT+ allies from all walks of life, Pride is the only event in the year to close Oxford Street to traffic. In place of the black taxis and red double-decker buses, you'll see eclectic floats making their way to the main stage on Trafalgar Square.
Take in the riverside between London Bridge and Tower Bridge and you're sure to be sucked into the festival-like atmosphere created from outdoor eating and an event's list covering everything from karaoke to open-air fitness classes.
Then there's the capital's music festivals. British Summer Time brings some of the world's biggest stars to Hyde Park, having welcomed Celine Dion, Bruno Mars and Green Day to previous editions. Elsewhere, fans of urban music won't want to miss Wireless, whose acts have included the home-grown talents of Stormzy among its A-list setlists.
Stroll in the city's parks and gardens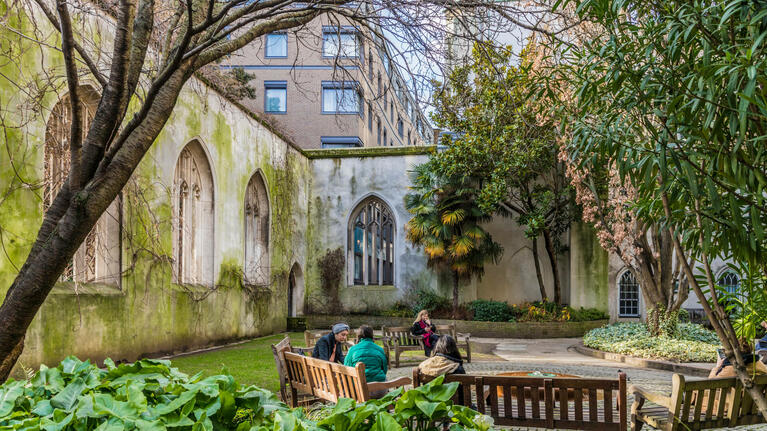 A hop, skip and a jump away from where Stormzy grew up in south London is Dulwich Park. Edged by Dulwich Picture Gallery – England's oldest purpose-built art space – and close to Brockwell Lido, the park has recently been returned to the glory of its late-Victorian heyday.
Kensington's Holland Park spreads out around the remains of the Jacobean era Holland House. Sub-divided into several sections, its northern extent is dominated by woodland, whilst its inner core contains a formal garden and the Kyoto Japanese garden.
St Dunstan-in-the-East also makes use of London's historic architecture, in this case an 11th-Century parish church. Rebuilt by Sir Christopher Wren, it was unfortunately damaged beyond repair during the Blitz in the Second World War. Today, it forms a hidden oasis among the hustle and bustle of the ancient city.
London weather in July
Neither too hot nor too cold, London in July has some of the best weather of the year. Daily temperatures hover around 19°C, hardly ever dropping below 14°C or rising above 23°C. Rain is light, and rarely affects anyone's plans.
Sunshine is abundant, and daylight stretches for a staggering 16 hours per day, making T-shirts and vest-tops the best items to pack. It's unlikely you'll need anything thicker than a light sweater, although you'll probably still want an umbrella just in case.
Save on July London attraction admission
Keen to experience all London has to offer in July? Admission to a whole host of London's top attractions can be had with Go City, providing flexibility and great savings. Check out @GoCity on Instagram and Facebook for all the latest hints and tips.