Whether you've been together six months or 60 years, there's a wide array of things to do in London for couples. Strolling hand in hand through the grounds of palaces and stately homes, taking in views of the River Thames' meandering path or soaking up some culture are just some of the experiences that await.
Share in London's historic wonders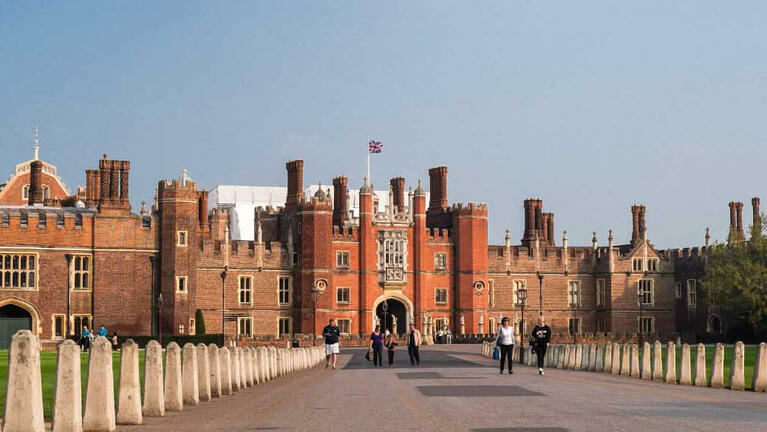 After six weddings and two beheadings, Henry VIII's record as a husband may come into question, but it's hard not to admire his taste in homes. Riverside Hampton Court Palace was his favorite residence, and the only Tudor royal palace in London welcoming the public. Having wondered at the Great Hall and historic kitchens, save some time for tackling the famous maze together – like couples have been doing since it was first planted in the 1680s.
Continuing the theme of important London homes is Hampstead's Keats House. The 19th-century romantic poet John Keats lived in the building for less than two years. However, as visitors will discover, in this time he not only wrote Ode to a Nightingale beneath one of the garden's plum trees, but also fell madly in love with neighbor Fanny Brawne. And all before dying of tuberculosis at the age of 25.
The magic figure at St Paul's Cathedral is 259, the number of steps leading to the Whispering Gallery. Forming part of the 65,000 ton dome, it has the intriguing property of amplifying even the slightest sound around its walls. Couples who make here also get a close up with the focal point of Sir Christopher Wren's original 17th-century structure.
Check out London's food scene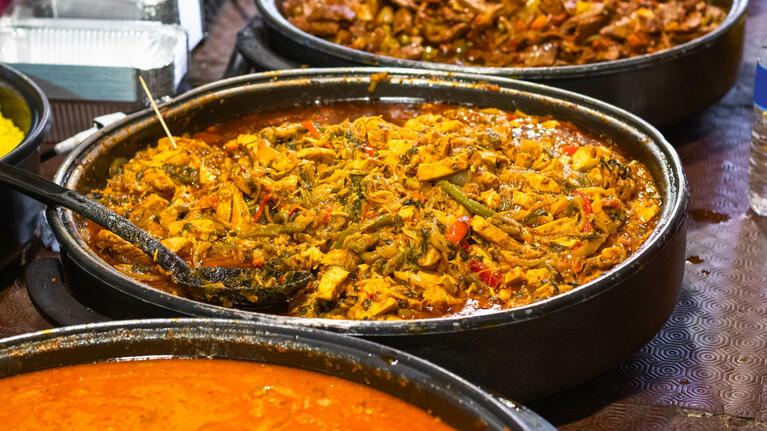 Couples in London looking for a foodie treat are well catered for. The capital's list of places to be wined and dined is a long one, meeting all tastes, budgets and dietary requirements.
Though there may be more shared benches than tables for two, one of the newest kids on the block is Maltby Street Market in Bermondsey. A short walk from Tower Bridge, Venezuelan arepa share the space with Ethiopian wat and Chinese gyoza in a celebration of world cuisine.
More traditional dining experiences still don't have to cost the Earth. Home of the capital's Bengali community, Brick Lane is the cherry on top of the cake of London's love-affair with curry. Even so, prices are a fraction of those charged by celebrity chefs and London's 60 or so Michelin-starred restaurants.
If you abide by the idea that couples which drink together stay together, look no further than a cocktail-making class. Guided by the skilled hands of a professional mixologist, you'll get to create a perfectly-balanced Old Fashioned, Dark and Stormy or Cosmopolitan.
Alternatively, you could go one step better and take a tour of the Beefeater gin distillery, revealing just some of what goes into making the spirit so popular with bartenders across the city.
Enjoy views of the Thames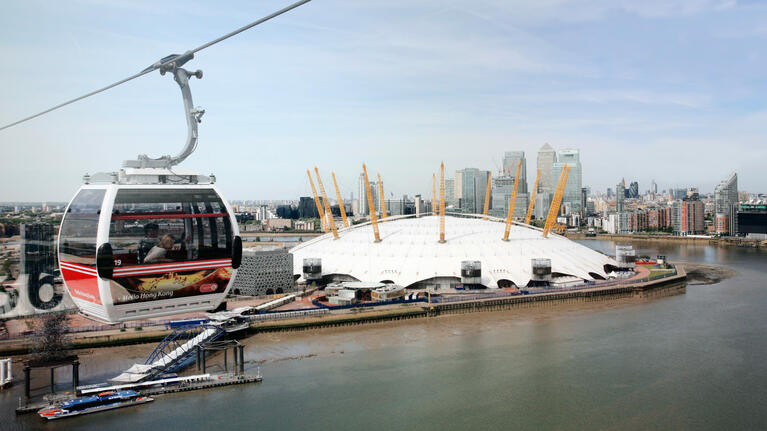 Even dirty old rivers – to steal a phrase from The Kinks' 1960s classic Waterloo Sunset – have a certain innate romance. Take to its banks pretty much anywhere along its 215 mile course, and you'll have to agree the Thames is no different. Actually one of the cleanest rivers in the world, it's further reaches are home to otters, dolphins and seals in addition to landmarks known the world over.
What's more, there are several ways for couples in London to enjoy the majesty of the Thames. The classic way is to take to its waters, with river cruises slipping up and down stream between Westminster and Greenwich. When it comes to timing, sunset is difficult to beat, and is known as the golden hour for taking in the city's panoramas.
Boarding a Thames cruiser isn't the only way to fully-appreciate the capital's lifeblood. A completely different perspective is offered from a gondola of London's first cable car, the Emirates Air Line, connecting the two sides of the river via a journey which takes in the entire Greenwich Peninsula. At dusk the journey is extended, so you have even more time to admire the panoply of sights below you.
Climb the O2 Arena and the only thing immediately beneath your feet will be its white canopy. However, to either side of the walkway hanging 50 meters above the ground, the river unravels in all its glory in either direction.
Take in a show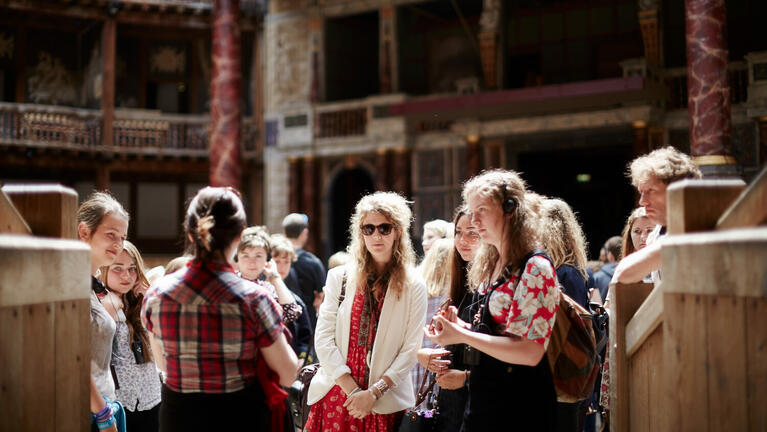 William Shakespeare's words have echoed through the centuries. Where better to relive the romance of Romeo and Juliet or Anthony and Cleopatra, or the bromance of Prince Hal and Falstaff in Henry IV than Shakespeare's Globe? Outside of performances, tours detail some of the theater's most captivating tales, such as the time an audience member's breeches burst into flames alongside the original playhouse.
Meanwhile, the velvet-clad seats of Covent Garden's Royal Opera House is the foremost destination for opera and ballet. The West End has shows to suit any couple, with contemporary playwriting, musicals and classic plays all fighting for attention.
When it comes to foot-tapping fun, there are venues large and small where it's possible to let your hair down. They include the likes of the Sky Garden, hosting regular concerts to continue the traditions of the capital's legendary music industry, which has given voice to everyone from David Bowie to Amy Winehouse.
London's Madame Tussauds – the first wax works to hold the name – is a great option for couples in need of a rainy-day activity. It's array of famous faces from British history and worldwide popular culture are one way to get close to your idols. Movie lovers also have the option of taking in a multitude of sites forming backdrops to some of the silver screen's best-known scenes including the James Bond franchise, Paddington and Bridget Jones's Diary.
Save on things to do in London for couples
Reserve your hard-earned cash for spoiling your significant other by saving on London attraction admission and exploring more with Go City. Check out @GoCity on Instagram and Facebook for the latest top tips and attraction info.