One of the world's most vibrant and thriving capital cities, London is a first-rate global town, offering up an intoxicating mix of history and modernity for tourists. London leads the world in areas of the arts, education, entertainment, commerce, fashion, media, transportation, and tourism. For centuries London has been home to some of the planet's most well-known faces and leaders, not to mention a popular monarchy recognized and adored the world over. When combined with hundreds of interesting sites and attractions, iconic landmarks, distinctive neighborhoods, a large airport and travel network, and a variety of hotels to explore, London is a top choice for any traveler. It is one of the most diverse cities in the world both culturally and physically. More than 300 languages are spoken in London by its melting pot of citizens. While the city possesses a rich past, with multiple World Heritage Sites and other renowned monuments to delight visitors. The city is especially exciting for first-time travelers, from the awe-inspiring the silhouette of Big Ben standing tall amidst the Houses of Parliament, to the swans gracefully swimming by in Hyde Park's ponds, to the majesty of Windsor Castle, Queen Elizabeth's royal residence. We've highlighted some of London's must-see attractions and activities that any first-time visitor can incorporate into an easy to follow 2 days in London weekend itinerary. This weekend itinerary includes:
Enjoy a full English breakfast
Big Bus London Sightseeing Tour
St. Paul's Cathedral
The Royal Oak Pub
Coca-Cola London Eye
James Bond Walking Tour
We've also put together a 1 day and 3 day London itinerary, - for an amazing and relaxing vacation.
Save on Attraction Admission
Pick up a London Explorer Pass® and save off combined admission vs paying at the gate. Remember, this 2 days in London itinerary is just one of many ways to experience this amazing city. The London Explorer Pass® gives you the flexibility to create your own itinerary, so you can choose from tons of top attractions and create a weekend trip tailored to your interests.
Day 1
Full English Breakfast
Get an early start on day one with a hearty English breakfast. Filling up on this British specialty of eggs, bacon, sausages, roasted tomatoes, fried mushrooms, baked beans, black pudding, hash browns, toast and tea of coffee is a right of passage for any proper tourist to the United Kingdom. This belt-busting meal will fill you up for a long day of sightseeing and exploring.
Hop-On Hop-Off Big Bus London Tour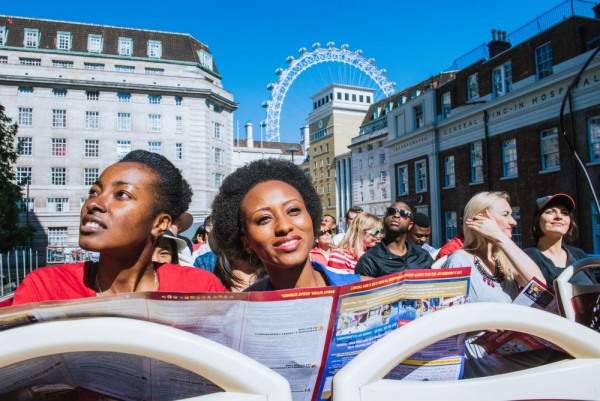 The best way to get to know London and to help you navigate around the city for the next few days is to see it from the streets. Use your London Explorer Pass for a one-day Big Bus London Hop-On Hop-Off Tour. Riding the bus gives you a prime spot to see and learn about the city's history, culture, and way of life. You can choose when and where to hop on or off your bus tour at any point, taking in the delights of the capital at your own pace. An informative and entertaining tour guide will explain your journey throughout as you sit back and enjoy the bird's eye view from the comfort of an open top bus. With more than 50 stops included on the journey and buses running every five to 15 minutes, you can really explore as much or as little as you like. Check-off London's most famous sites from your must see list as your bus glides past Piccadilly Circus, otherwise known as London's Times Square, or ride across London Bridge that stands over the winding Thames River, or zip over to the gates of Buckingham Palace to see if the Queen is around. Your bus tour will also take you past Trafalgar Square, Hyde Park Corner, St. Paul's Cathedral, Westminster Abbey and the Houses of Parliament. You won't want to forget your camera this day. Your Big Bus London Bus Tour also includes a free cruise ticket along the River Thames and a free guided walking tour. Your free river cruise, provides a narrated tour along the water from Westminster Pier to the Tower of London. While your walking tour follows the history of Royal London, from St. James Palace and Buckingham Palace, to a path highlighting some of the most famous locations from the Harry Potter books and movies. Getting In: Hop On Hop Off Big Bus London tickets are available on the London Explorer Pass.
St. Paul's Cathedral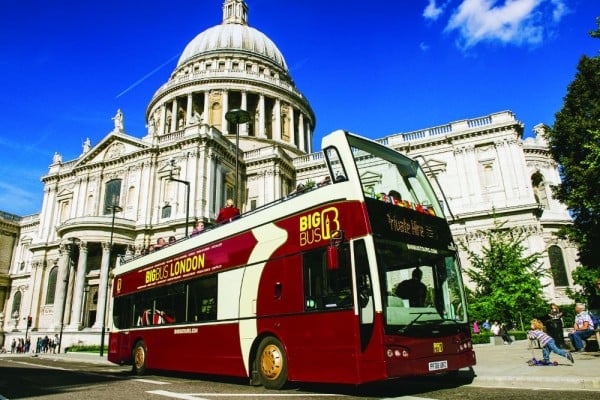 St. Paul's Cathedral offers a golden opportunity to hop-off the bus for a glimpse at one of the London skyline's most recognized features. You can view the intricacies of the Cathedral floor and then observe the crypts and tombs that house some of England's most famous people, from the Duke of Wellington to Lord Admiral Nelson, along with memorials to Florence Nightingale, Lawrence of Arabia, and William Blake. You'll also be able to visit the three galleries: Whispering Gallery, Stone Gallery, and Golden Gallery, which are housed in St. Paul's dome with panoramic views over the city. If you prefer, scheduling a guided tour will also allow you to visit the Geometric Staircase, the Chapel of St. Michael and St. George and the Quire, which are usually closed to much of the public. Getting In: St. Paul's Cathedral tickets are available on the London Explorer Pass.
The Royal Oak Pub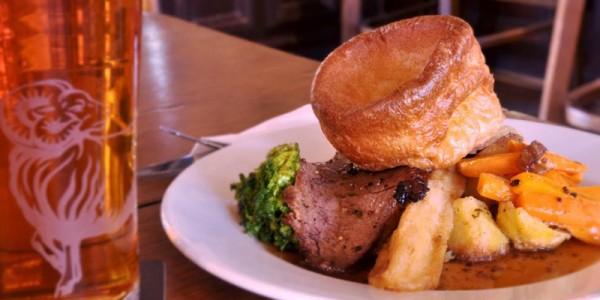 Finish your first successful day in London with a meal at a traditional British neighborhood pub. The Royal Oak, located in the heart of the city, near to Westminster, was built in the 1800s and retains its historical influence on the area. Indulge in their English comfort food, such as a fish and chips, and wash it all down with a classically British pint of Young's beer. You can use your pass to redeem for a meal at the pub, before you get some rest for day two in London. Getting In: meal at The Royal Oak Pub is available on the London Explorer Pass.
Day 2
Coca-Cola London Eye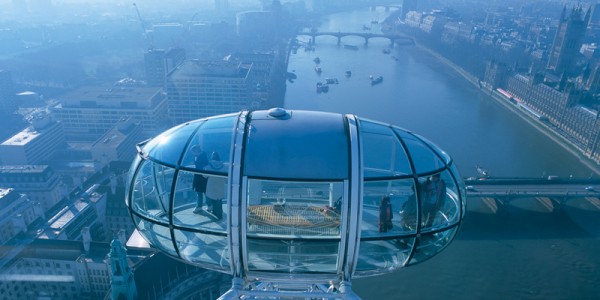 Day two begins with sweeping views over the city of London from the top of the Coca-Cola London Eye observation wheel. Enter your glass-walled compartment and enjoy the stunning 360-degree vista, from 135-meters above. You'll be able to spot Big Ben, Westminster Abbey, Royal Albert Hall, Buckingham Palace, the Tower of London, the Shard, St. Paul's Cathedral, and the Rover Thames, among so many other landmarks. Onboard touch screens provide up to the minute information on what iconic sights you're passing and what to look out for. Once you're back on solid ground you can enjoy the Coca-Cola London Eye 4D Experience which provides a multi-sensory trip through the city. Getting In: Coca-Cola London Eye tickets are available on the London Explorer Pass.
Sea Life London Aquarium
It is a hop, skip and a jump from the London Eye to the Sea Life Aquarium at London Southbank. Here, you can travel to the depths of the oceans as you explore an underwater world of fish and other marine life, from sharks to penguins. You can even come face-to-face with a polar bear at the Frozen Planet exhibit. Getting In: SEA LIFE London Aquarium tickets are available on the London Explorer Pass.
James Bond Walking Tour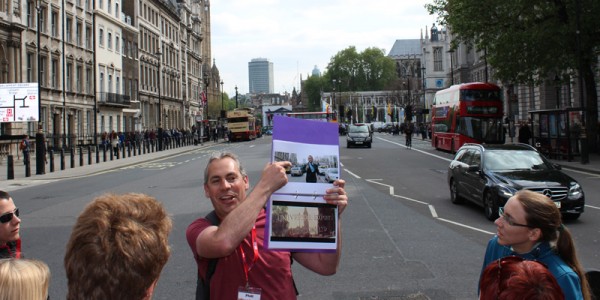 Cap off your two days in London itinerary with a tour set from the point of view of one of the city's most famous fictional characters: James Bond. Walk in the footsteps of 007 on this two-hour tour. You'll finally get to experience Westminster and the Houses of Parliament from the ground, as you pass by memorable scenes from the Bond films. Relive the excitement of For Your Eyes Only, Skyfall, Spectre, or Die Another Day as you visit the National Gallery, Whitehall, Mi5 and Mi6, and other shooting locations. Getting In: James Bond Walking Tour tickets are available on the London Explorer Pass.
Let's Recap
So there's a sample for a perfectly fun weekend in London – tours, museums, and much more. This itinerary for 2 days in London will introduce you to the best of city and give you a taste of what it's like to experience this world-class tourist destination. Purchase a London Explorer Pass® and save on combined admission prices when you hop aboard an interactive GoCar Tour, use the Hop-On Hop-Off Bus, explore the California Academy of Sciences, and visit the amazing SFMOMA.