Sometimes we all need a little inspiration. Whether we spend too long binging awful television, or work too much and play too little, a little inspiration can go a long way. So go out and be inspired! And where should you go for some of that sweet inspiring nectar? Well, an art gallery, obviously! Luckily, London is brimming with galleries, and those galleries are brimming with art. You might be wondering which ones to visit? Wonder no longer. With painstaking preparation, we've painted the perfect list down below, just for you. Read on, and discover the best art galleries in London.
Featuring:
Tate Britain
Tate Modern
National Gallery
Saatchi Gallery
National Portrait Gallery
and more!
The artist formerly known as Tate Gallery, Tate Britain is one of London's most renowned art galleries. Step inside, and you'll find a wealth of artistic inspiration waiting to be absorbed! The gallery's Spotlights exhibit shines a light on exciting works from lesser-known artists, so definitely check it out! The Turner Collections is bound to have some food for the soul too. 
The Tate Britain's hip younger brother, The Tate Modern is one of London's premier modern art galleries. Foregoing traditional artists and styles, it instead focuses on the weird and wonderful creations that modern technology, and sensibilities, have created. You'll find dark rooms with projected videos, bizarre sculptures that reveal themselves through perspective, and enough surrealism to shake a strange stick at. If you're looking to have your mind blown, go check out the Tate Morden; it's easily one of the best art galleries in London!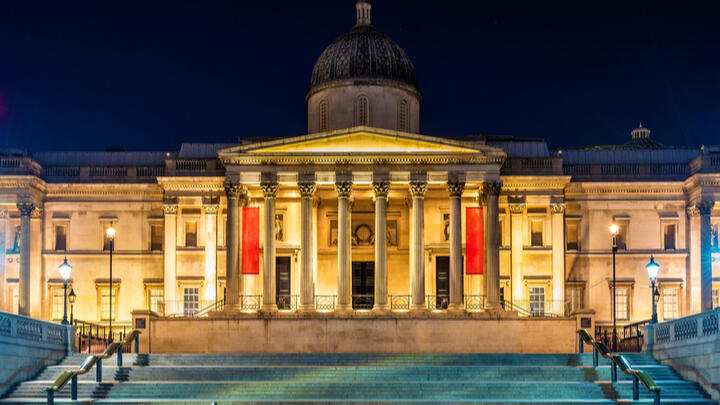 If you're in the mood for something more timeless, you can't do much better than the National Gallery. Featuring over 2000 paintings from the 13th to the 19th century, it's a feast for the eyes. Some of the world's most recognisable paintings stand within its walls, including Seurat's Bathers in Asnières, van Eyck's The Arnolfini Portrait, and Ruben's Samson and Delilah. So, if you want to be transported back to what many consider the golden age of art, do yourself a favour and check it out!
Back to the more contemporary side, the Saatchi Gallery is one of the more youthful on this list. For over 36 years, its focus has been on spotlighting emerging talent in the art world, and giving them a platform to shine. They usually have a few special exhibitions on, so it's worth looking at their website to see what the flavour of the month is before heading there. However, what you can expect is to be disarmed and bedazzled by artists you've never heard of before. Definitely one of the best art galleries in London, the Saatchi Gallery is a worthy visit for any inspiration-hungry individuals!
We humans are naturally drawn to people's faces. You only need look at YouTube thumbnails to see that. Well, why not visit a place that puts faces at the forefront? The National Portrait Gallery is just that, as the name suggests. Inside, you'll find a mix of photos and paintings of faces, some famous, others not so much. Each image tells a story, both of the subject and the creator. And, with a rotation of exhibitions, and competition prize-winners on show throughout the year, it's worth visiting any time of year!
If your tastes are varied, a visit to Somerset House might sate your appetite for inspiration. Variety is the spice of life, after all. With a huge mix of visual, aural, and interactive exhibitions year-round, Somerset House is a great shout for those of you who want something different. With photography award exhibitions, art installations, and even live music, it's a feast for all the senses. And, as it's just a stone's throw from Central, it's the perfect gallery if you're visiting from outside London.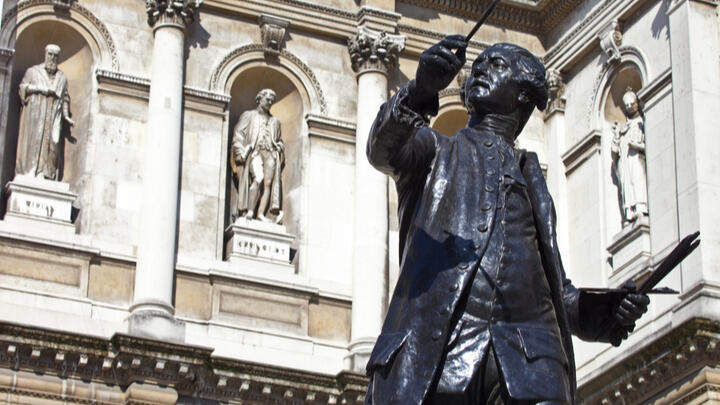 The Royal Academy of Arts is part learning centre, part exhibition extravaganza. For nearly three hundred years, this 'by artists-for artists' gallery has welcomed some of the most recognisable artists of all time. As such, expect a wide mix of electrifying exhibitions from artists worldwide. And, if you so desire, the opportunity to study there too. Just, don't walk in the door and expect to get a seat in the lecture theatre. 
Whitechapel Gallery became famous in the early-mid 20th century for its showcase of post-war art, including Picasso's famous - and distressing - Guernica. Nowadays, you'll find a more varied affair, with exhibitions dedicated to British artists, counter-culture, and the surrounding area of East London. They also hold many events there, including talks, painting classes, and community support shindigs. If you want something a little leftfield, Whitechapel Gallery is definitely one of the best art galleries in London.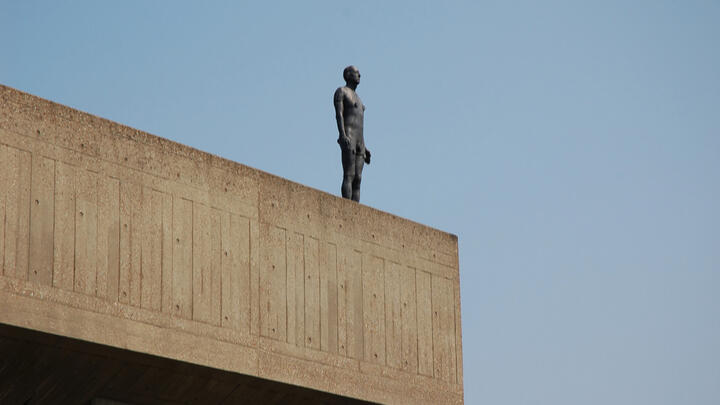 Next, we have Hayward Gallery, nestled in the cultural marvel of the Southbank. Within the brutalist Southbank Centre, you'll find an altar to contemporary art. Featuring thought-provoking works from artists across the globe, expect a mix of paintings, sculptures, and larger standing exhibits. It might not be one of the better-known places on this list, but it's definitely one of the best art galleries in London! So open your mind and absorb all that delicious inspiration.
Last but not least, if you're looking for the perfect mix of unknown new artists and classic paintings, take a trip to Dulwich Picture Gallery. Inside, you'll find timeless masterworks from the likes of Rembrandt, Gainsborough, and Poussin, as well as modern marvels from the hottest artists on the scene. They also have events on throughout the year, if that floats your inspiration boat. 
And that about rounds up our list of the best art galleries in London. No matter your sensibilities or mood, you're sure to find one that fits like a glove. If some of the entries on this list have you longing for more history, there's plenty of that in London too! Or, if you want time to relax and process the works, why not try something relaxing when you're done?