Do you remember the day you were born? Probably not, and that's for the best. Gruesome. However, you probably do know when you were born. And, chances are you even celebrate that day every year in the form of a birthday. We humans are strange creatures, celebrating a day when we did absolutely nothing. Really, our birthday celebrations should be enjoyed by our mothers, who put all the work into that fateful day. But who cares about mothers? Let's celebrate birthdays like they're our achievements! Are you spending your birthday in London and wondering what fun things to do? Well, wonder no more. Leave your mother at home and try out one of these things to do in London for your birthday!
Including:
Boozy beer tour
Escape rooms 
Embarrassing karaoke 
Rooftop drinks
Swing for the nine's
and more!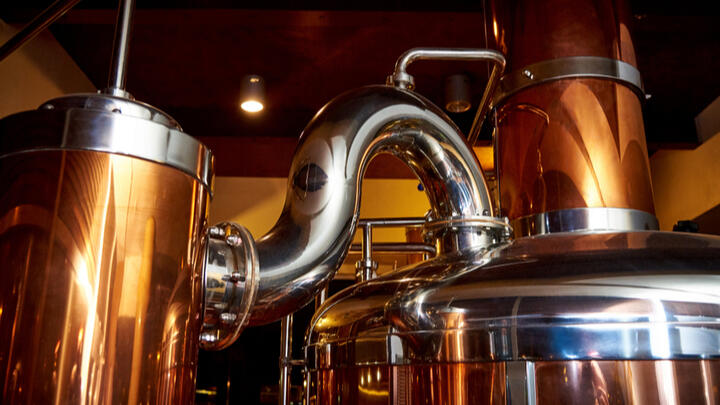 Brewery tour with a tipple
If you have a penchant for the amber nectar, why not kick your birthday off with a trip to where it all began. In a manner of speaking. Fuller's is one of Britain's best-known ale makers, with their brews a mainstay of pubs across the country. So, why not take a tour of Griffin Brewery, Fuller's official home? You'll get a fascinating behind-the-scenes look at the brewing process, learn about the brewery's 350-year history, and learn about the different ales they create and what inspires each new flavour. And, perhaps best of all, you'll join a tasting session at the end so that you can celebrate in style.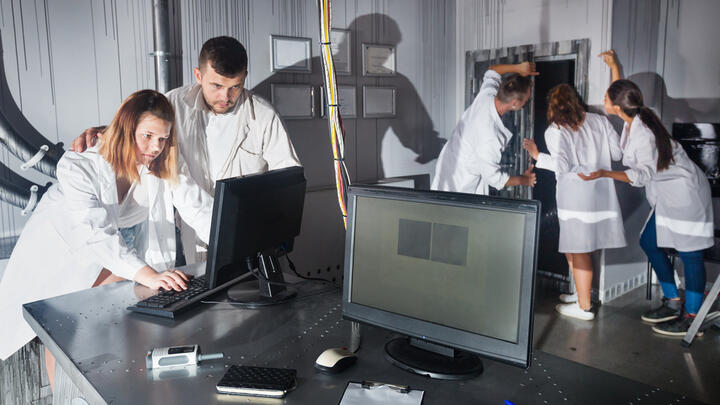 Escape Rooms
In celebration of your big day, why not get your heart pumping and your mind racing? We're talking escape rooms, those cunning challenges that pit you and your friends against the clock, and some fiendish puzzles. Lucky for you, London is full of the crafty activities! If you're a winter baby and the weather is looking a little glum, try an indoor escape room like AIM Escape in East? This atmospheric escapade will have you watching video messages, solving riddles, and escaping a themed room of your choosing before the time runs out and you're trapped forever. Or, at least until they unlock the doors and you exit, tail firmly between your legs. 
Want to combine your escape experience with a little tipple? Check out The Grid near Blackfriars Bridge. This clandestine challenge pits you and your friends against Neosight, an evil company that's keeping a nefarious AI under wraps. Go undercover as new employees, mix your own cocktails, and beat the evil AI at its own game. Then, take a breather in the underground bunker, where you'll have another cocktail too. Or, if the sun is shining, why not try something more outdoorsy like Urban Missions? This thriller takes place entirely through WhatsApp, as you and your team must solve clues throughout London and stop an unknown threat to the city.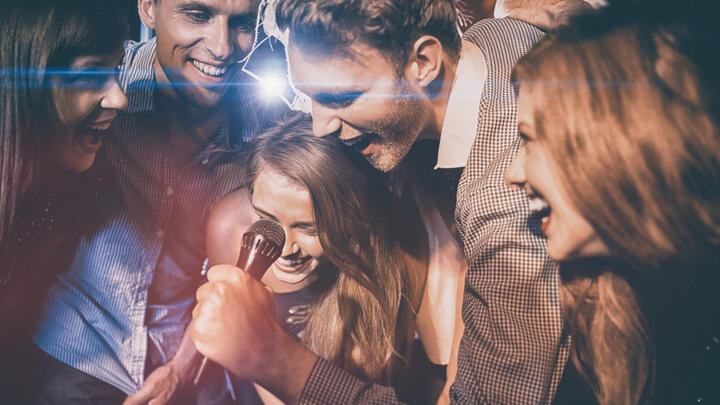 Karaoke
Need to flex your vocal cords to ring in the birthday celebrations? Why not try your hand at some karaoke, and show your friends how truly awful you are at singing? Thankfully, there are plenty of places to go and embarrass yourself in London! You'll find a number of Lucky Voice venues dotted about the capital, where you can book a private room for you and your friends, pick your tunes, eat some pizza, and drape yourself in accessories as you sing the night away. Or, head to the bar and mix it up with some more public karaoke in front of the inebriated patrons. Or, if you want something more off the beaten path, try Brazen Monkey Karaoke in Central. Twice nominated for Bar of the Year at the London Lifestyle Awards, this funky joint has private booths, 60,000 songs to choose from, and Spanish tapas to tuck into if you're feeling peckish.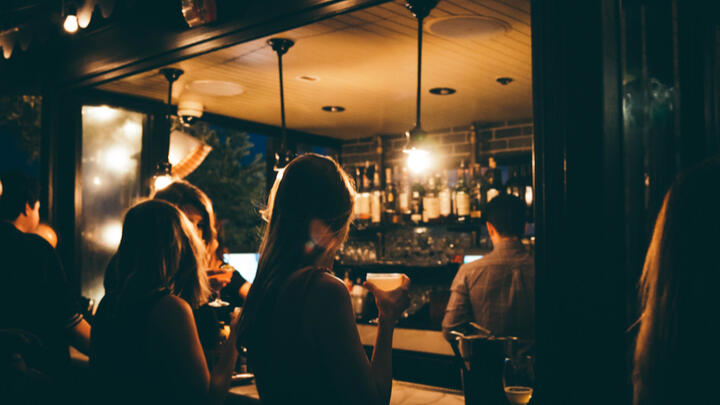 Rooftop Bars
Feel like soaking up some rays and sipping on some drinks to make your birthday feel extra special? Why not hit one of London's many rooftop bars? Want to add a little action to your rooftop experience? Check out Skylight. They have a load of drinks options and tables to sit and lounge, plus there are croquet and bouls fields available if you want to throw or put a ball or two. Or, if you're looking for a more party-first vibe, head over to Brixton Beach. This beach-themed rooftop bar has blasted tunes with makeshift dancefloors, pop-up bars and restaurants, and plenty of space to sit, stand, and party. Combine all of that with the bed of sand beneath your feet, and you'll quickly forget you're in the city. That is, until you have to go home.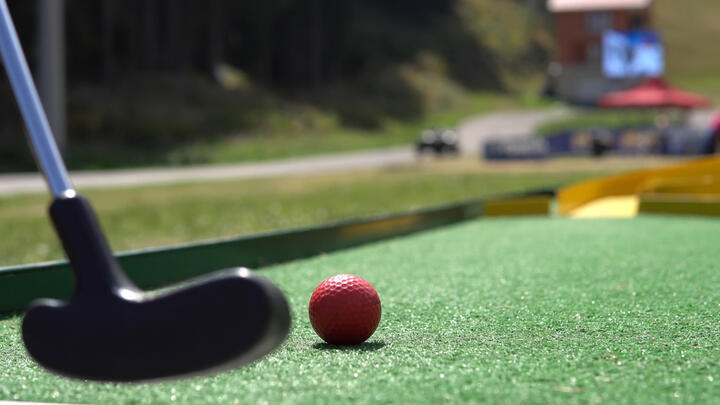 A round of mini-golf
Fancy working on your swing this birthday? Why not head to the green and put up a storm in the comfort of the inside. Again, as with many of these picks, there are a lot of places you can go and swing that club in London. Swingers mixes a roaring '20s aesthetic with nine holes of delightful mini-golf action, where you'll put them balls under well-known landmarks like the London Eye. Then, when your scoresheets are filled and your debts settled, you'll find delicious food and drinks from the likes of Patty & Bun and Breddos. Easily one of the best things to do in London for your birthday. Alternatively, check out the neon-drenched Junkyard Golf Club. Or, if the sun's out and you want to make the most of it, Plonk in Hackney.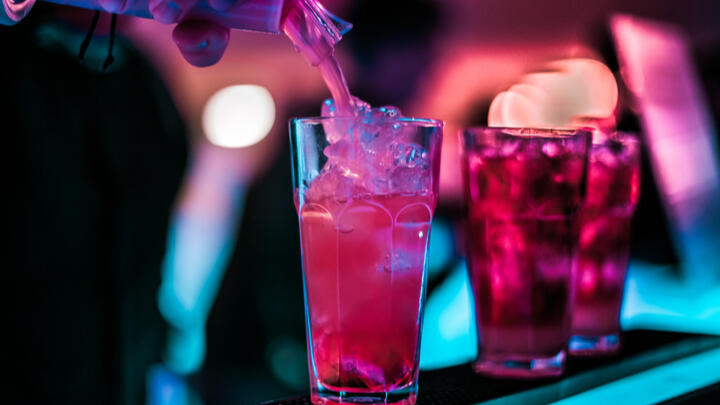 Game night
And finally, let's end this cavalcade of comedy with a little game. A game of bingo, to be exact. That's right, your gran's favourite past-time has now been given a modern, gentrified reimagining. Nothing is safe! We came for their golf. We came for their darts. It was only a matter of time before bingo got the big city makeover. And none are more awe-inspiring than the neon-soaked, Tokyo-inspired Hijingo. A technological extravaganza of LED lights, floor-to-ceiling graphics, and a thumping soundtrack, it's like bingo on drugs. To accompany your retro future experience, you'll find eastern-inspired bits, cocktails aplenty, and one of the best things to do in London for your birthday!
And that's our list of the best things to do in London for your birthday!