Vibrant and buzzing with life, Los Angeles is a total hive of excitement just waiting to be explored. No really - we mean it! With a great mix of cosmopolitan culture and nature attractions, the City of Angels has everything for everyone. From world-class museums and entertainment to delicious eats, you're sure to be spoiled for choice. And whilst a two-day getaway might not seem like a lot of time to explore, with the right planning you'll end up having more fun than you can even imagine! Still having trouble deciding between the city's top attractions? Don't fear! Glide through our list of the best things to do in Los Angeles, so that you don't miss out on anything on your trip! We promise that you won't be disappointed.


Day 1  - Check out Museum Row
Kick off your adventure in Los Angeles by heading over to the Museum Row, where you can check out many of the city's top visitor attractions. If you'd like to grab breakfast first, we suggest stopping off at some of the area's fantastic eateries. Some of our favorite places include Muffin Can Stop Us, Sycamore Kitchen, and Groundwork Coffee. This busy thoroughfare is home to a great number of L.A.'s best attractions, so you'll have a lot to choose from here. Still, one of our favorite spots has got to be the Petersen Automotive Museum for its unique and impressive collection. Occupying an entire city block, this spot is well-recognized as one of the largest institutions of its kind in the world. The museum is split into three themed floors; history, artistry and technology, so there's a little something for everybody here. Inside, visitors can view over 25 galleries with over 350 vehicles of all kinds. Amongst its permanent repository, you'll find everything from classic cars to sleek high-tech automobiles and flashy Ferraris. A thoroughly remarkable cultural experience, this one is not to be skipped!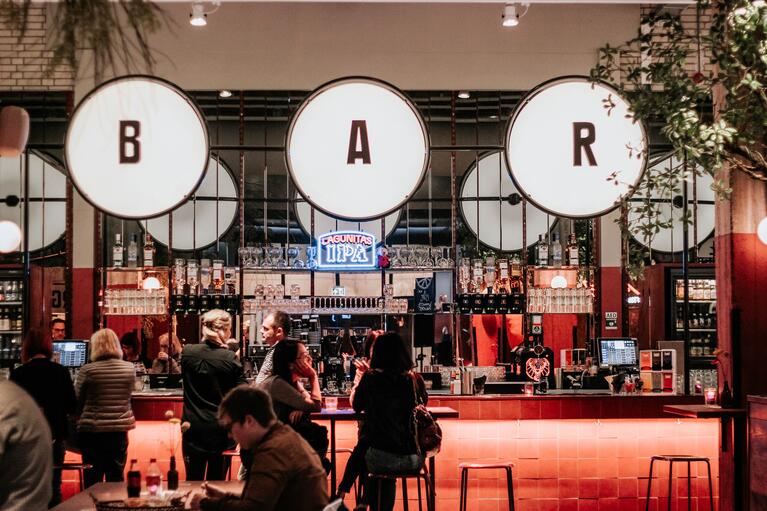 There are a lot of great places to eat in Miracle Mile, but to make the most out of your experience, we recommend heading over to the Original Farmers' Market. Since its establishment in 1934, this spot has grown to become a bonafide city landmark - and with good reason! This place boasts over 100 grocers and gourmet vendors to choose from - all you have to do is pick your favorite! Authentic braised chicken rice, hot empanadas fresh from the oven, and decadent ice cream to cool off….the long list of treats is endless!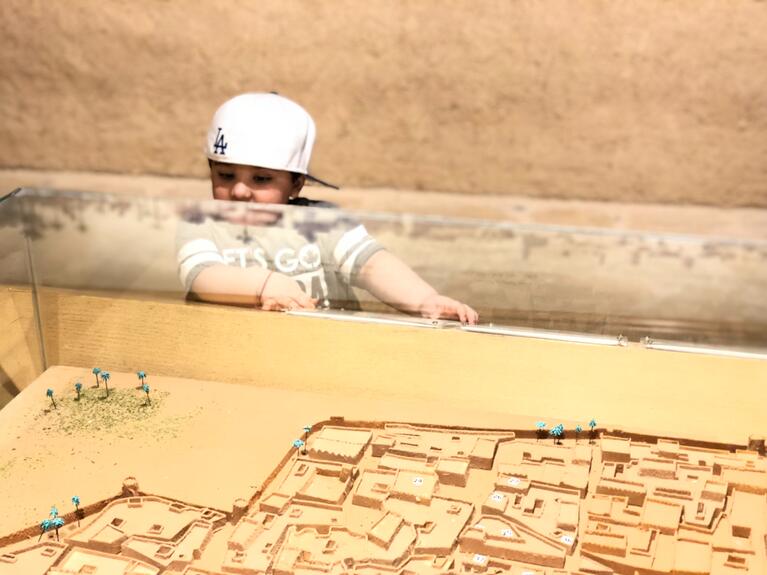 Another one of our favorite cultural institutions located on the Museum Row has got to be the La Brea Tar Pits and Museum. A fantastic stop for those of a curious mind, the institute works to educate its visitors about the development of the natural world. The site is a registered National Natural Landmark and is home to the wonderful La Brea Tar Pits right outside. Get up close to see this active fossil excavation site still bubbling away! Upon entrance, visitors can enjoy a terrific showcase of the best fossils, animals, plants and that have been discovered here. Expect to see everything from chipmunks and doves to saber-toothed cats and mammoths. In addition, the site serves as an active palentological research center where visitors can get a behind-the-scenes look and see scientists working on recently discovered fossils. Whether you're a total history geek or just wanting to learn more about the prehistoric world, this spot is the place to be.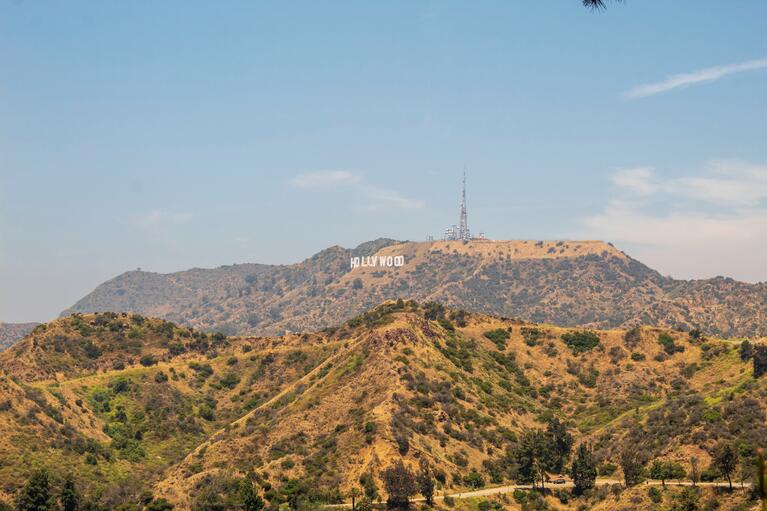 Day 2 - Explore the City
Of course, a trip to L.A. just wouldn't be the same without heading out to see the Hollywood Sign. Standing as an iconic symbol of glitz and glam for around a century now, this stop is a total must-see. We suggest getting up early to watch the sun rise over this emblematic landmark. Though the sign sits on restricted property, you can still catch some great views by making your way over to the Griffith Observatory. Here, you'll find multiple hiking trails where you can see the evocative landmark and take some great snaps from a distance. We especially love this spot for its wonderful natural attributes. You might even catch a deer or a hawk on your way!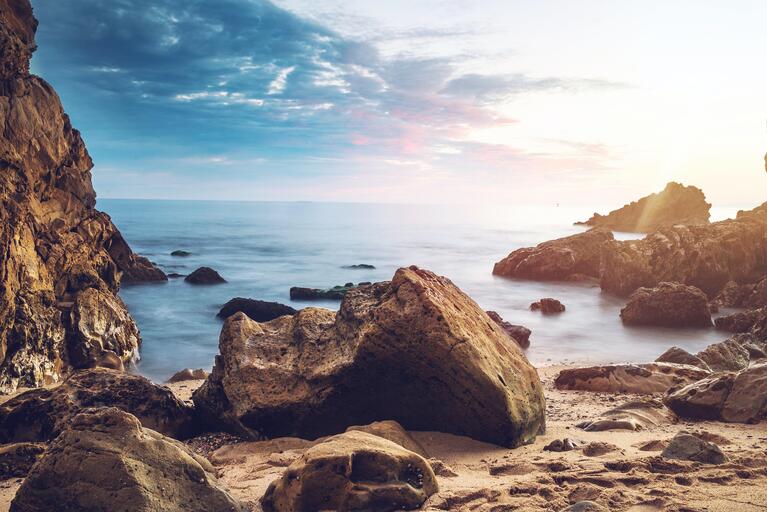 Next, head out to Royal Palms/White Point Beach to soak up the true natural beauty of the West Coast. With its palm-fringed sands and crystalline waters, there's no better place to hit the beach in Los Angeles. Whilst this spot presents a whole myriad of cool things to do, one of our favorite activities has got to be exploring the tide pools dotted along the shoreline. Great for nature lovers, this activity provides a sure-fire way to see fascinating sea creatures like hermit crabs, coral clusters, and sea cucumbers way up close. We suggest planning your visit for low tide - this way you won't get wet! In addition, visitors can enjoy swimming, scuba diving, surfing and more here. And for those who are travelling with kids, there's a children's play area right near the bluff. We recommend staying until dusk, so that you can enjoy the spectacular views of the sun setting over the Pacific Ocean.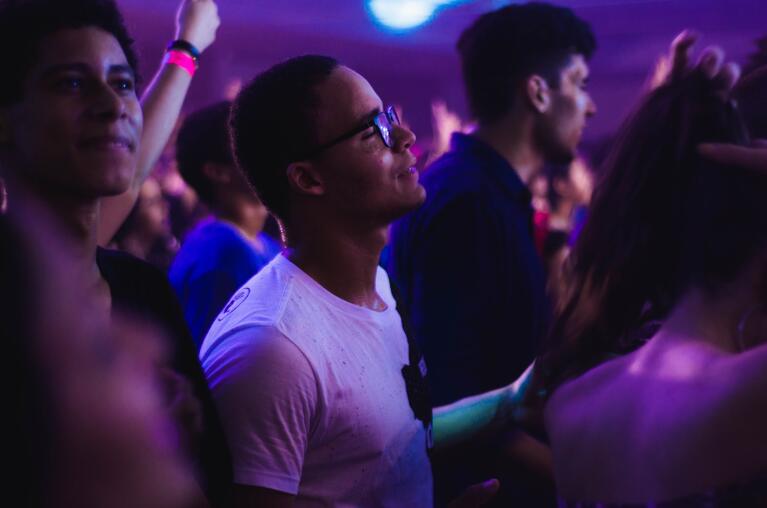 Los Angeles is the home of the world entertainment industry - and in turn, a fantastic roster of comedy clubs. If you're looking to end your trip in style, we suggest checking out some of the best that the city has to offer. For those who want to catch big-name comedians trying out their new material, the Sunset Strip would be the perfect choice. Some of the top clubs in the area include The Comedy Store, Laugh Factory, and Hollywood Improv. Or, if you want to check out some of the city's newest emerging talent, head over to the trendy bars in Silver Lake. Some of our favorites include The Virgil and The Elysian Theater.

A short 2-day getaway offers the perfect chance to see the City of Angels in all its glory. Plan it just right, and you'll be able to understand what makes this one of the most popular visitor destinations in the world - we know we do! Explore the area to its full potential with GoCity's All-Inclusive Pass or Explorer Pass. If you'd like to know more, connect with us on Instagram and Facebook. With Go City, you can see more, for less.