Looking for things to do this 4th of July weekend in the Los Angeles area? Take advantage of the holiday and embark on a relaxing getaway to Los Angeles. From parades to fireworks, there are plenty of ways to get your patriotism on! If you're looking for Los Angeles 4th of July Weekend ideas, check out some of these local activities and fun things to do in Los Angeles in July, including…
Knott's Berry Farm Celebrates The 4th Of July
Aquarium of the Pacific 4th of July BBQ
4th of July Block Party - Grand Park
Marina del Rey Fireworks
AmericaFest Celebration - Rosebowl
and more...
Knott's Berry Farm Celebrates The 4th Of July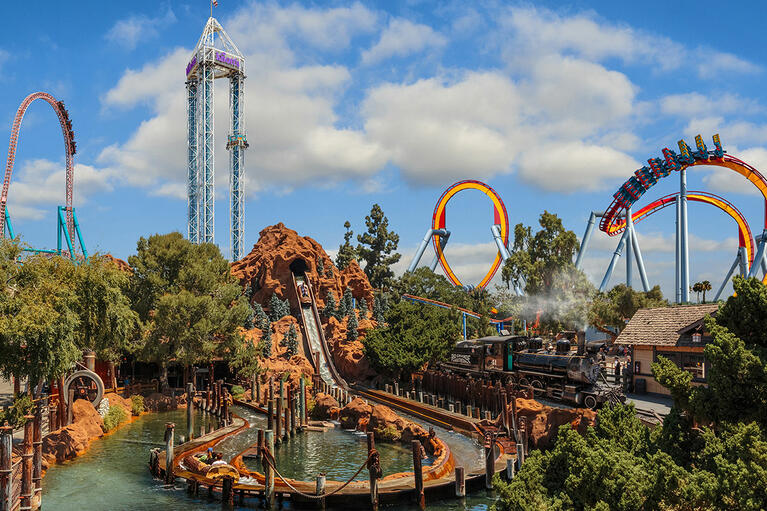 Celebrate Independence Day at  Knott's Berry Farm with world-class live entertainment and a spectacular fireworks show the whole family will love. Fireworks will begin at 9:30PM, with bonus fireworks shows on July 1 and 2 if you can't make the 4th. With extended hours, 10AM – 11PM, there is more time to enjoy all that Knott's has to offer. Visit knotts.com for the entertainment show schedule.
July Fourth Late Night BBQ at the Aquarium of the Pacific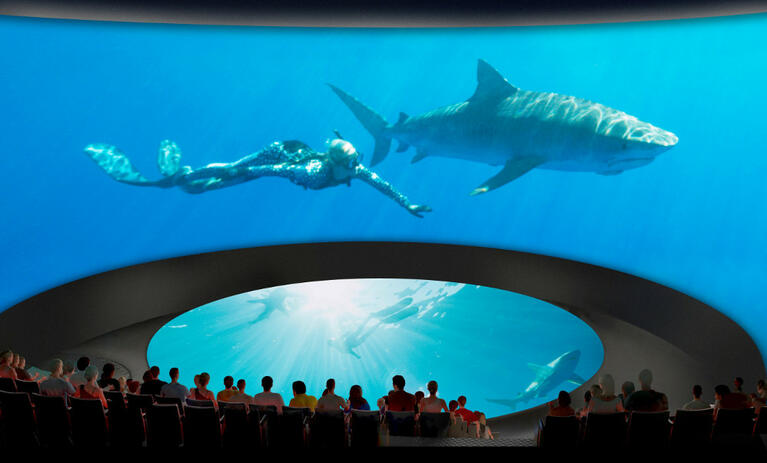 Take the whole family to the Aquarium of the Pacific for a unique July 4th you'll never forget. This Fourth of July BBQ features a ton of great local grilled fare plus adult beverages and much more. Then, you'll also get late-night access to the Aquarium itself, which is a really cool way to encounter some of their rare sea creatures.
The aquarium will be open until 10PM. Enjoy the perfect view for the waterfront fireworks show, too, set off by the Queen Mary historic haunted vessel (more on her below!)
Please note: July Fourth Late Night BBQ is separately ticketed and is not included on the pass.
All-American 4th of July Aboard the Queen Mary
Spend an entire day celebrating the history of America aboard the magnificent Queen Mary. Soak up live entertainment, games and activities for kids, special historic tours, and a patriotic film. This year they're emphasizing the "All American" summer vibe, so there are plenty of seasonal festivities to enjoy.
At the end of the day, their famous fireworks spectacular will go off, set to patriotic music against the summer sky.
Interested in exploring this historic ship? Tour of the vessel on another day earlier in the weekend. Insider tip: buy tickets early, as this is a very popular local event.
Pacific Palisades Fourth of July Parade
This beach-centric event is the perfect way to do July 4th, L.A.-style. A group of red-white-and-blue-themed skydivers will mark the start of the parade - talk about spectacular! Then, enjoy all your usual parade fanfare with everything from dance and baton twirling to music and more along Sunset Boulevard. Enjoy all of this for free!
4th of July Block Party - Grand Park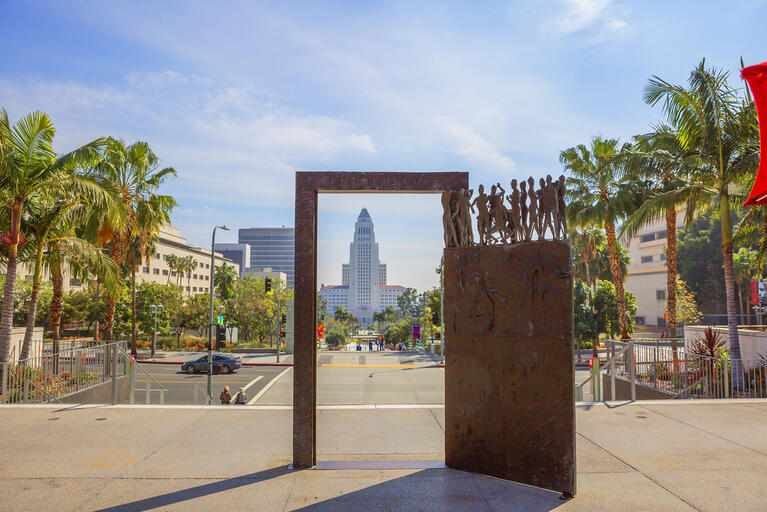 Head on over to Grand Park for a free, family-friendly block party. Spend the day picnicking as you enjoy live music and performances. Experience an amazing light and pyro show in Downtown Los Angeles, beginning after sunset.
Los Angeles's finest food trucks will provide a range of tasty food options. Please keep in mind that no alcohol is permitted, but you may bring empty water bottles to fill at the event.
Marina del Rey Fireworks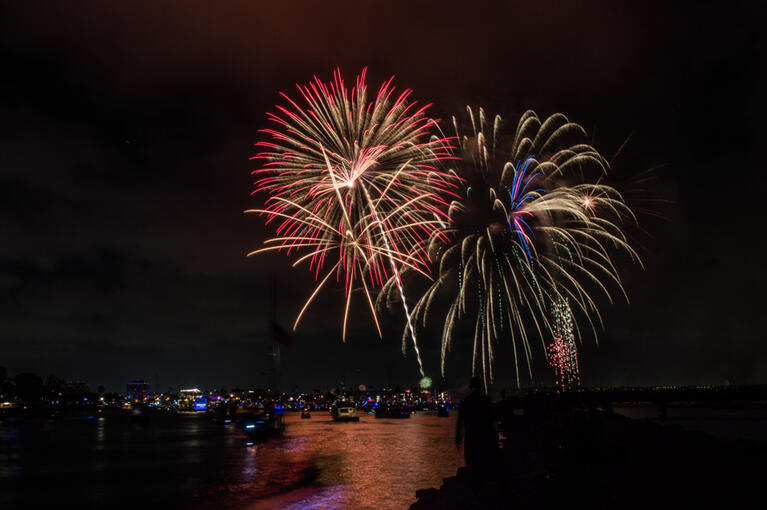 Returning again this year, the Marina Del Rey fireworks boast a 20-minute presentation followed by a spectacular finale. Watch the stunning display set to the synchronized music on KXLU 88.9FM from Burton Chance Park or Fisherman's Village for the best viewing experience.
Fireworks will shoot from a barge across from the Marina's main channel, lighting up both the sea and the sky. Though the fireworks start at 9PM, you can spend all day at Marina del Rey. Bring a picnic and a blanket to spread out on the lawn, or dine at a seaside restaurant.
Americafest Celebration at the Rose Bowl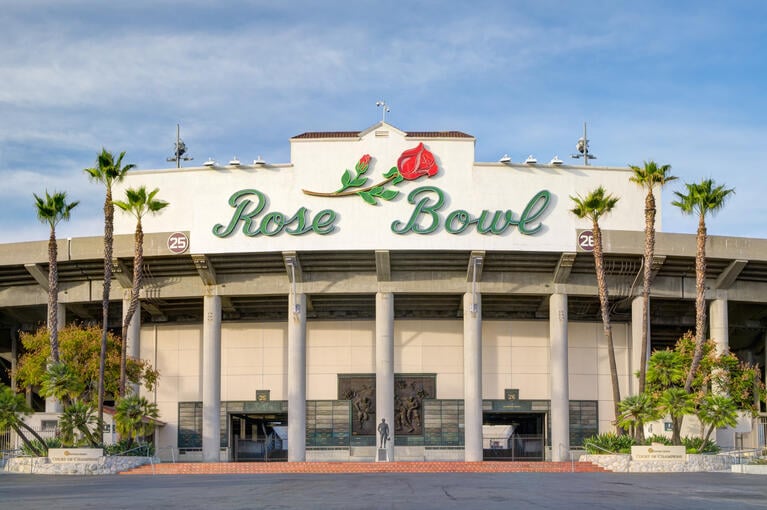 AmericaFest at the Rose Bowl is one of the most well-known 4th of July events in L.A. In fact, it features one of the largest fireworks displays in all of Southern California. This event is one rocking celebration. You'll enjoy delightful music from premier bands.  Everyone will love the amazing pyrotechnics and motorcycle stunts. There will also be plenty of food and craft vendors for you to explore. 
Studio City Fourth of July Fireworks Festival 
This exciting event takes place every year at the CBS Studio Center. You'll find live music and entertainment, a car expo, local business spotlights, and plenty of kid-friendly games and other activities. Last year, they revamped the concept and increased the ticket prices significantly to make the entire event a VIP-style experience. If you've got a hefty budget, it may be worth checking out their special offerings! End the night with an exhilarating fireworks show!
Explore the Great Outdoors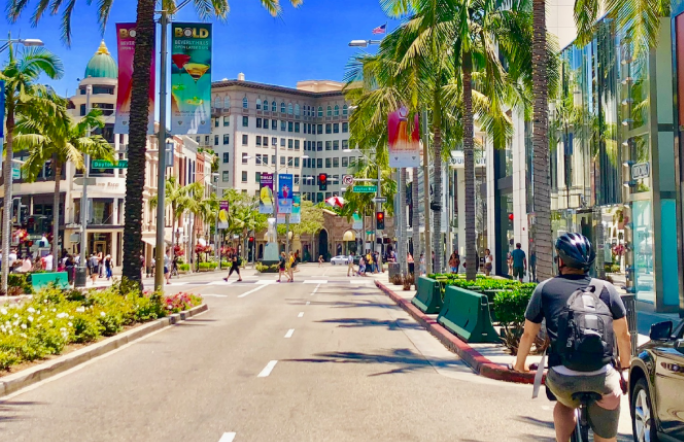 Even though the weather is likely to be on the warmer side, it's still a great time of year to explore the great outdoors during your 4th of July weekend getaway. Spend some time in lovely Santa Monica, with perfect boardwalks for biking, strolling, and rollerblading. Take a look at Pacific Park, a classic amusement park the whole family will enjoy. Or, head to Griffith Park for some picnicking, running, hiking, and more. While you're there, hit up the L.A. Zoo and Botanical Gardens!
 
Save on Admission to Popular Attractions
Regular admission to a number of these attractions are included with Go City®. Choose as you go from dozens of Los Angeles attractions and activities and save on combined admission vs paying at the gate. See all available passes and Los Angeles attractions.