The LA area is filled with fun things to do and famous attractions including Universal Studios, Hollywood, and movie-star spotting on Rodeo Drive. While Los Angeles is the perfect place to visit, there's plenty to see in and around Southern California too. If you've seen all of city's best bits, why not take a day trip out of Los Angeles to see something new? Check out our recommendations for fun LA day trips, including... 
San Diego Zoo
Santa Monica
Malibu
Palm Springs
Huntington Beach
Thousand Oaks
Mt San Antonio
Ventura
San Diego Zoo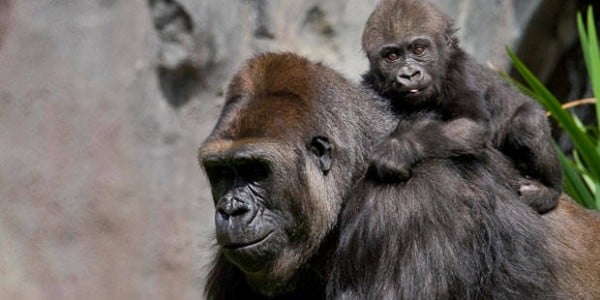 San Diego Zoo is a top attraction, especially for families. There are over 4,000 animals in spacious enclosures that replicate their natural settings. Many of the 800 species represented are endangered, including rare animals not found in other city zoos. The panda exhibit is a crowd-pleaser and the koalas are always charming. There are plenty of different kinds of apes -- and the orangutans are quite popular! They live in a setting that looks like a beautiful forest, which is very lush. A great overview of the zoo can be enjoyed from a ride in the Skyfari Aerial Tram. Or, take a guided tour on a double-decker bus that lasts for 35 minutes and covers most of the areas of the zoo. Then, there is the Kangaroo bus that comes by every 15 minutes to make it easy to go from one part of the zoo to another. Visitors can enjoy a 4-D Theater presentation that surrounds you with beautiful images and stimulates the senses. Kids can take a short ride on the Balboa Park Miniature Railroad through part of the adjacent Balboa Park and also enjoy the petting zoo and four play areas. Getting In: Admission to the San Diego Zoo is included on the Go Los Angeles pass. Getting There: San Diego Zoo is a two-hour drive from Los Angeles.
Santa Monica
Driving from West Los Angeles into Santa Monica is seamless. The only physical marker is the 405 interstate freeway, which runs on the eastern edge of Santa Monica. By the time you get to downtown Santa Monica, you'll notice a wonderful difference in the cityscape. The Third Street Promenade in Santa Monica is a pleasant walking street, closed to vehicles. In the evenings and on weekends, excellent street performers entertain the crowds. There are restaurants offering delicious food and shopping is fun with a great mixture of brands and interesting boutiques. Go a few blocks further west to enjoy the Santa Monica beach with the famous Santa Monica Pier that extends out into the Pacific Ocean. On the pier is Pacific Park, with funfair rides including the famous Pacific Wheel. Later, stroll along Ocean Avenue is along the beach and it has nice seafood restaurants. A smooth concrete sidewalk runs down the beach. You can cycle or roller-blade up and down the beach for miles. Will you head south to Venice Beach or north to Malibu? Getting In: Admission to Pacific Park on the Santa Monica Pier is included with the Go Los Angeles Pass. Getting There: Santa Monica is a 25-minute drive from Los Angeles.
Malibu
Malibu is just north of Santa Monica. It is a nice drive up the 27-mile long coastline on California Highway-1. Malibu is a favorite place for movie stars to have their multi-million dollar homes -- luxury mansions in Malibu cost $20 million or more. If you want to spot a movie star, you may catch a glimpse of someone famous dining at the tasty Malibu bistros or having a drink at one of the trendy Malibu hangouts. You can tour to see the stars' homes that live or used to live in Malibu. These stars' homes include Barbara Streisand, Leonardo DiCaprio, Courteney Cox, Mel Gibson, Miley Cyrus, Bill Murray, Jack Nicholson, Ellen DeGeneres, Bruce Willis, and many more. Later, visit Malibu Pier and watch the surfers. Why not go for a swim and get some sun on Malibu Beach? Also, make sure to visit the Getty Villa: In 1954, part of the Getty Villa was converted into a public art museum and used to display some of the art collection of the richest man in America at that time, J. Paul Getty. Getting In: The Malibu Celebrity Homes Tour is included with the Go Los Angeles pass. Getting There: Malibu is a one hour drive from Los Angeles.
Palm Springs
https://www.instagram.com/p/BzgDu_gnTGw/ This LA day trip is great for a round of golf or to enjoy some time at a day spa. Although Palm Springs is in the desert, it happens to sit on top of a giant underground aquifer filled with fresh water. This is why the golf courses in Palm Springs are so perfectly green. Palm Springs has an aerial tramway that has a spectacular view of the entire valley. Like Malibu, there are many movie stars who make Palm Springs their home. Take a tour of celebrity homes to see the abodes of famous celebrities like Angelina Jolie, Suzanne Somers, Brad Pitt, Robert Downey Jr., and many others. Bob Hope, Liberace, and even Marilyn Monroe all had houses in Palm Springs. There's also the Palm Springs Air Museum that's chockfull of vintage airplanes used in WWII, the Korean War, and the Vietnam War. This air museum is rated as one of the top aviation museums in the world. Getting There: Palm Springs is a one hour and 45-minute drive from Los Angeles.
Huntington Beach
Surf's up! Visiting Huntington Beach is living the California dream. Downtown is a street that parallels the ocean -- it has plenty of shops and fine restaurants located on the water's edge with outstanding ocean views. Huntington Beach Pier is a nice place to walk to get a good view of the surfers out in the ocean. Fishing is allowed off the pier for those that want to try to catch their dinner. Bolsa Chica State Beach is fun for swimming and sunbathing. Bring a portable MP3 music player loaded with vintage Beach Boys surfer music to play -- perfect for seaside vibes. There's a beautiful park to explore in Huntington Beach called the Secret Garden. Beer lovers will enjoy drinking a handcrafted ale from the Four Sons microbrewery. There are ocean excursion tours and it may be possible to see whales depending on the time of year. For those who like sailing, there are sailboats available to rent, and there are also many other water sports to enjoy. Getting There: Huntington Beach is a one hour drive from Los Angeles.
Thousand Oaks
https://www.instagram.com/p/Bze9CuanzxD/ Thousand Oaks is northwest of Los Angeles and it is a nature lover's paradise. One favorite park is called The Gardens of the World, but there is also the Wildwood Regional Park with hiking trails that have wonderful mountain views. Another beautiful garden is the Conejo Valley Botanic Garden. Natural history buffs, and those interested in Native American history and culture, will enjoy the Chumash Indian Museum. Taking a day trip from Los Angeles to Thousand Oaks is a relaxing way to get away from the congestion of the big city. Go out to the outskirts of the metropolitan area where there is more open space to enjoy. A must-see experience is a visit to the Paradise Falls, which are found by taking a nice hike up a hill that ends at the beautiful falls. Getting There: Thousand Oaks is a 45 minute drive from Los Angeles.
Mt San Antonio
https://www.instagram.com/p/BzW4tpOgObR/ Mt San Antonio is east of the city of Los Angeles -- it is the tallest peak in the San Gabriel mountains and has the highest altitude in Los Angeles County. This is the closest ski and snowboarding area to Los Angeles and the snow-capped peaks are visible for miles. During warm weather, you can hike to the summit for breathtaking views. It's really beautiful in the warmer months - many enjoy its hiking trails and spectacular mountain bike runs. Nature lovers will enjoy this area! Bring a picnic lunch to enjoy with the marvelous views from the mountain trails. In Mt. Baldy Village, you can visit the Mt. Baldy Lodge or the Buckhorn Lodge to have a drink with the locals. Getting There: Mt San Antonio is a 30 minute drive from Los Angeles.
Ventura
https://www.instagram.com/p/BzgEv9xFgOX/ Ventura is northwest of Los Angeles on the Pacific Ocean, just south of Ojai, California. There is a paved bicycle path between Ventura and Ojai that is a pleasant journey for bike riders. The Ventura Pier and Promenade is on the ocean and has great views of the surfers and the sunsets. There is a restaurant on the pier for those who like fish tacos. Ventura is peaceful and a pleasant place to go for a long walk on the beach. Popular nature walks include the Ventura Botanical Gardens, Serra Cross Park, Marina Park, and Surfers Point Park. The Mission San Buenaventura, in downtown Ventura, was founded by the famous California missionary, Father Serra. It has been kept in perfect condition and Catholic church services of daily mass are offered in the charming chapel. There's a small museum with historic artifacts from centuries past, magnificent sculptures, and a gift shop. It's the perfect place to enjoy a moment of respite, solace, and serenity while listening to the calming trickle of the water fountain in the garden courtyard. Getting There: Ventura is a one hour and 10-minute drive from Los Angeles.
Summary
Each one of these day trips from LA will enhance your visit to Los Angeles. We hope you consider adding a few of these day trip ideas to your LA itinerary. Purchase a Go Los Angeles Pass in advance to save up to 50% on top attractions and to enjoy a stress-free vacation in LA.