It's almost impossible to think of Los Angeles without an image of Hollywood coming to mind – the city is intrinsically linked with glitz, glamor and celebrity. Almost every visit starts with a stroll up the Walk of Fame, a visit to the TCL Chinese Theater and a hike to the Hollywood sign – followed, of course, by some very awesome pics on your Instagram reel. What many people don't realize, though, is that all these places are actually quite far apart, and while you can walk from one to another, it will take up a lot of your precious time. Instead, one of the best ways to get around is on a Hollywood bus tour – you can travel from one spot to another in comfort while a guide directs your attention to the city's best historical and secret spots, leaving your hands free for snapping photos (and bragging to your friends). This handy guide will compare three of the best Hollywood Bus tours, and cover:
Price

Locations

Tour language

Timing

Must-see locations
Bus tour #1: Hop-on Hop-Off Hollywood and Los Angeles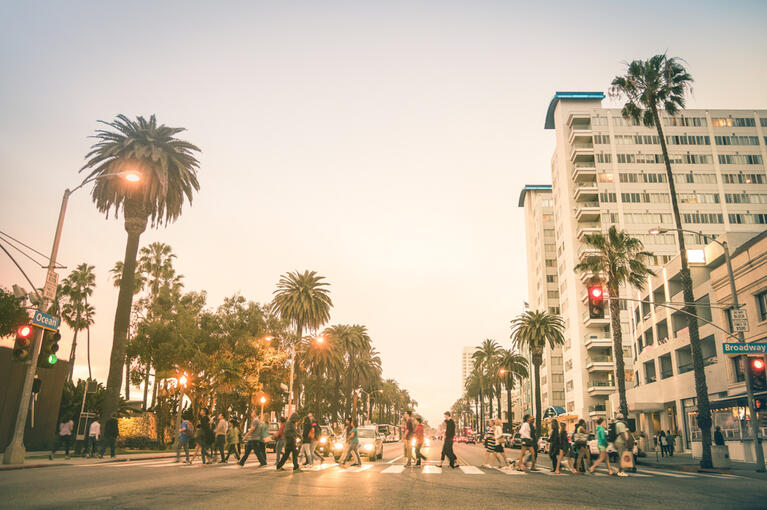 The Hollywood and Los Angeles Hop-On Hop-Off Hollywood route covers 15 stops, including all the essentials like The Guitar Center, the Comedy Store and Santa Monica Boulevard. The tour operates every day except Christmas and Thanksgiving, and runs from 10am to 4:30pm, departing every 45 minutes. You can hop on and off as many times as you like for as long as your ticket is valid, and the whole circuit takes about two hours. Tickets start from $49/£47 for an adult or $35/£33 for a child, and the tour is available in nine languages including English, Spanish, French, German, Italian, Japanese, Chinese, Korean and Portuguese.
Must-see stop: Pink's Hotdogs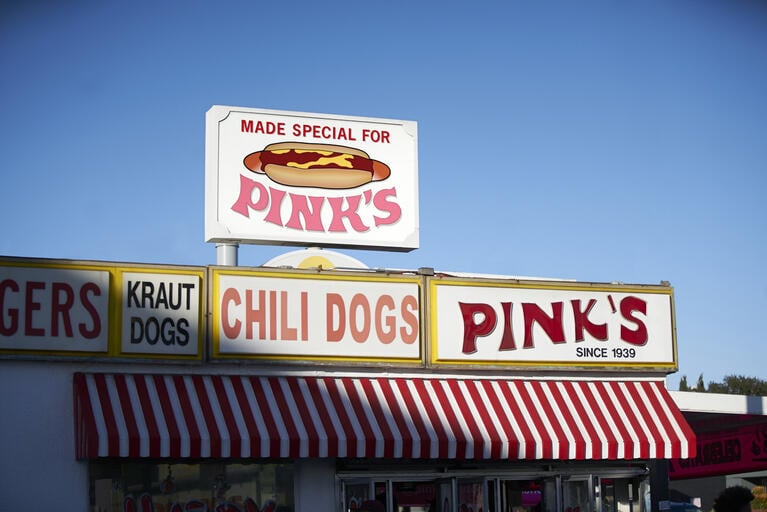 If you've ever seen a film or tv character eating a hot dog in L.A, chances are they got it from Pink's Hot Dogs on N. La Brea in Hollywood. They've been there since 1939 when Paul and Betty Pink started with a pushcart and some money borrowed from Betty's mother. There are now several branches but this one is the original, serving around 2,000 hot dogs and burgers a day. Adding to their appeal are the unique and celebrity-inspired names, like the Lord of the Rings Dog (with onion rings), the Ozzy Spicy Dog, the Brando Dog, the Philly Cheesesteak Dog and the Martha Stewart Dog.
Bus tour #2: Hop-On Hop-Off City Sightseeing Tour – One Day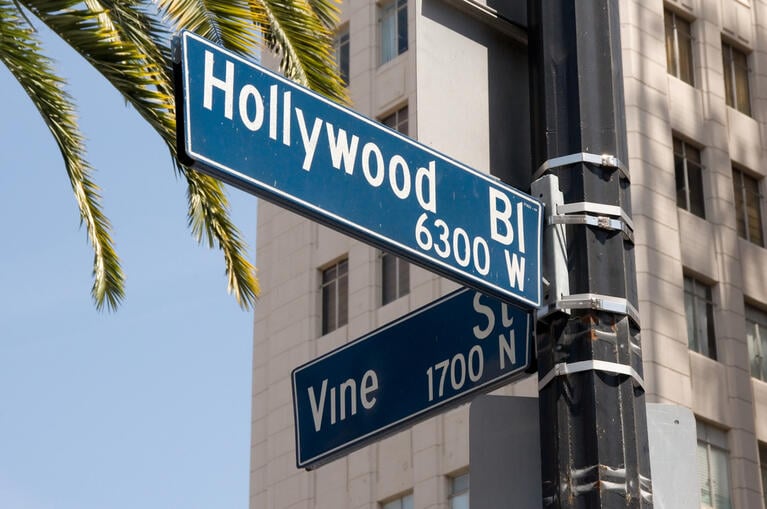 Our second option is the Hop-On Hop-Off City Sightseeing Tour. Its Hollywood route covers all the essentials on its 16-stop route, including the Dolby Theater, La Brea Tar Pits, Vine Street and Paramount Pictures. This tour also departs every 45 minutes between 10am and 4:30pm, and the full loop takes around two hours. Languages include English, Spanish, Portuguese, Chinese, Japanese, Korean, German, French and Italian, and tickets start from $39/£34 for an adult and $28/£25 for a child. You can purchase a ticket online, from the kiosk at the Dolby Theater, at any bus stop or on the bus itself, and it's valid from when you first get on the bus.
Must-see stop: Petersen Automotive Museum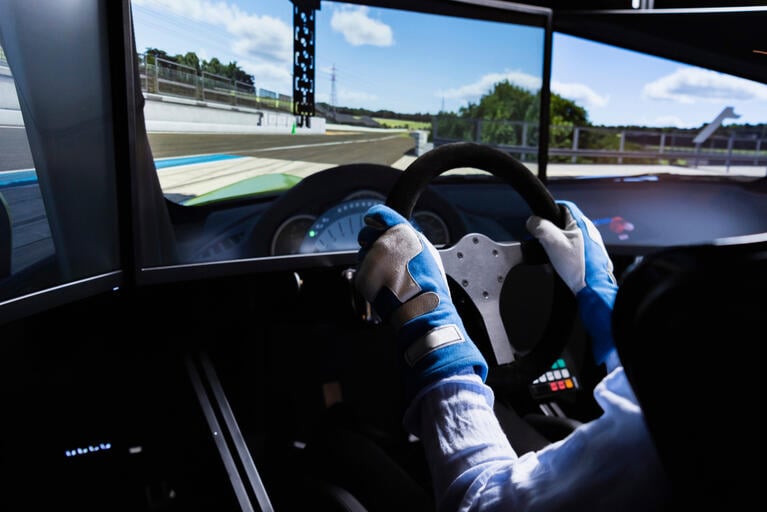 This is the ultimate destination for movie buffs and petrol heads. First, have your mind boggled by the James Bond Vehicle Collection, which includes the 2002 Aston Martin V12 Vanquish driven by Pierce Brosnan in Die Another Day, the 1997 Lotus Esprit S1 'Wet Nellie' that Roger Moore drove off a pier in The Spy Who Loved Me, and the 1964 Aston Martin DB5, which has appeared in five Bond films including Goldeneye, Skyfall and No Time To Die. Then there's the Omaze Hollywood Gallery, where you can inspect the 1981 DeLorean from Back to the Future. If you fancy putting yourself in the hot seat, you can try your skills in one of the Forza Motorsport racing simulators.
Bus tour #3: Hop-On Hop-Off Big Bus 1-Day Classic Tour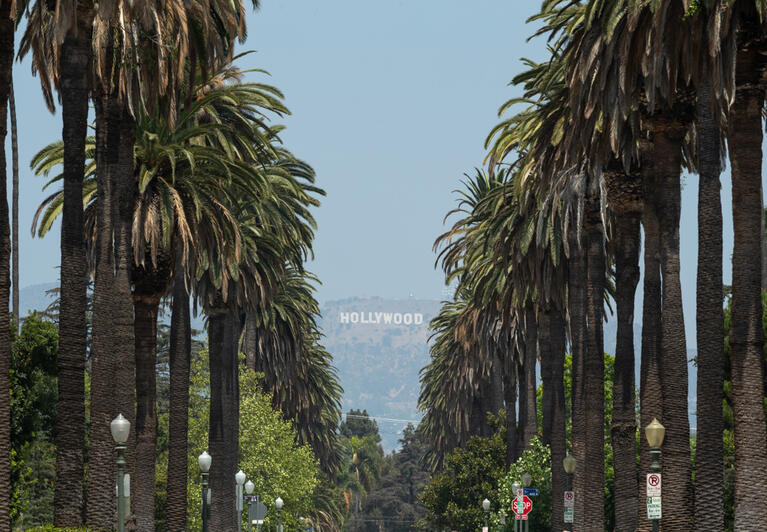 The Hop-On Hop-Off Big Bus Classic Tour is a great option because the 12 stops on the Hollywood route include the TCL Chinese Theater, Rodeo Drive, the Dolby Theater and the Hollywood Sign. It runs between 10am and 3pm every day and departs every 30-45 minutes. Commentary is available in English, Spanish, Portuguese, French, German, Mandarin, Korean, Japanese and Hindi, and the whole tour lasts around two hours. If you buy a ticket on its own it'll start from $39/£34 for an adult or $31/£28 for a child – however if you have a Go City Explorer or All-Inclusive Pass, the Big Bus Tour is included and won't cost you a thing.
Must-see stop: Los Angeles Celebrity Bike Tour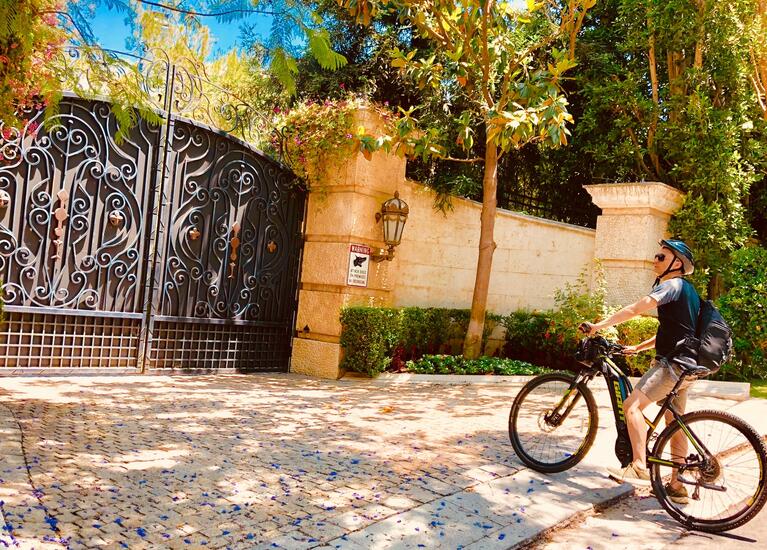 With a Go City attraction pass, the Los Angeles Celebrity Bike Tour is included with your Big Bus Ticket. It's a self-guided audio tour which includes helmet, vest, GPS audio directions and bike rental for four hours. Go at your own pace as you get to know some iconic locations from films and TV shows, the best celebrity-spotting hangouts around Bel-Air and Beverly Hills and where some of the Hollywood A-list like to call home. Highlights include Marilyn Monroe's former apartment, the last house owned by Michael Jackson, Rodeo Drive, the Sunset Strip and Greystone Mansion, which you'll recognise from many shows and movies including Batman & Robin, The Bodyguard, The Big Lebowski and X-Men.
Never miss a thing with Go City
Whether you travel by bus, bike or foot, you'll be able to spot all the favorite's in Los Angeles with Go City. Get your All-Inclusive or Explorer Pass today and start saving on dozens of attractions all over the city.