Wondering what to buy in Los Angeles or need gift ideas for family and friends? Well, you've come to the right place then! A sprawling and diverse metropolis, L.A. is one place where you can do some serious shopping. Buy souvenirs to remember your visit while making the memories last. From classic keepsakes to high-quality products, there's a little something for everybody here. Read on for our top tips on L.A. souvenir shopping. 
Turn Souvenir Shopping into a Fun Activity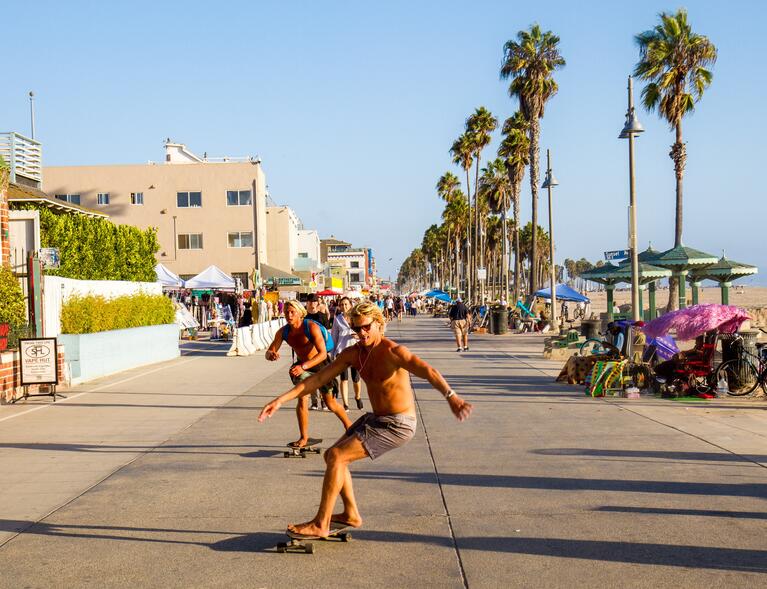 Souvenir shopping can sometimes feel like a bit of a chore - but it doesn't have to be this way. If you're looking to avoid that experience, we recommend heading over to the Venice Boardwalk. Stretching for almost two miles across the pristine sands of the Pacific Ocean, this spot is perfect for soaking up the bohemian nature of the Venice area. A quintessential L.A. attraction, this boardwalk is known for its wide array of vendors selling original art, jewellery, t-shirts and much more. In addition, this spot is known for its hundreds of street performers of all kinds. Here, you'll be able to see everything from break-dancing to broken glass walking, and everything in-between. Much more than just a place to pick up a little something to take home, this spot provides a great slice of L.A. life.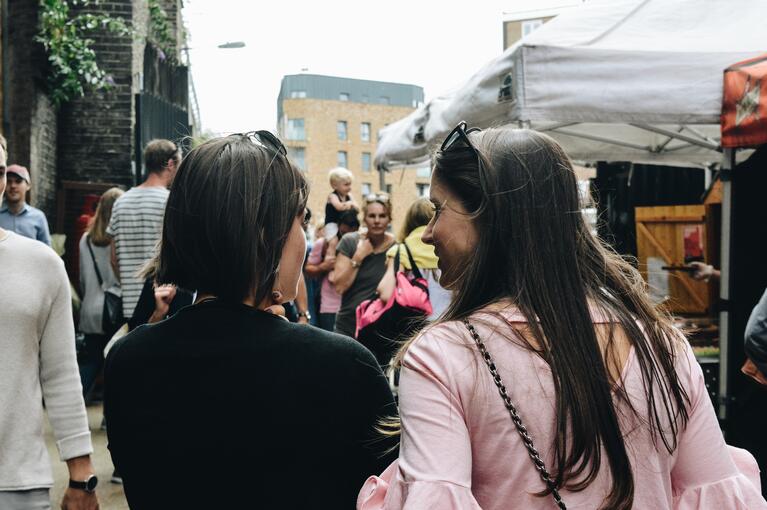 If you're anything like us, then your favorite part of travel is all of the food! For those who want to bring a taste of the city home with them, we suggest heading over to The Original Farmers' Market. Though this stop is perhaps best known for its gourmet grocers and restaurants, we're here to tell you that that's not all there is to see here. Amongst all of the delicious eats, you can also pick up dried ethnic spices, speciality hot sauces, and a great bottle of Californian wine. If that's not entirely your thing though, there are also stalls punting jewellery, clothes, housewares and fun novelties. Since the market is located in the Miracle Mile neighborhood, we suggest making a whole day of it by going to check out some of the world-class cultural amenities in the area - why not try out the Petersen Automotive Museum or the La Brea Tar Pits and Museum?
Pick Something up at an Attraction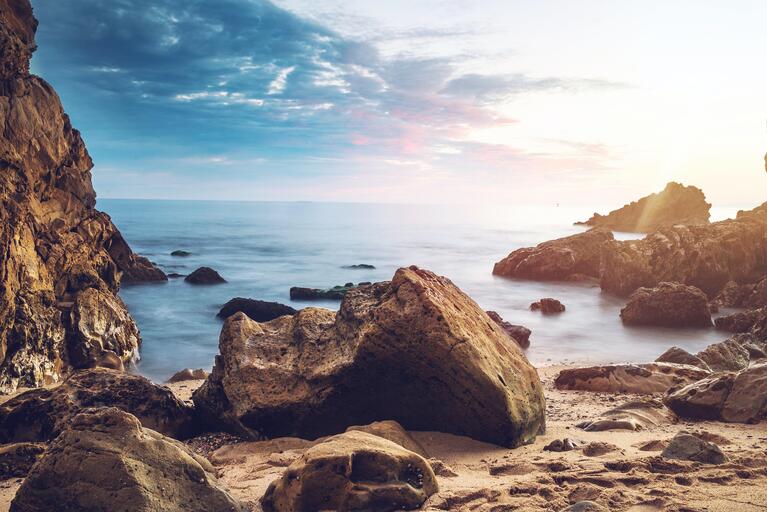 Of course one of the best things about L.A. is its exquisite natural attributes. It only makes sense then for visitors to want to take home a little piece of the landscape. To do this, we recommend heading over to White Point/Royal Palms Beach, where you can soak up the sun and explore the natural wonders of the sea. Much more than just a place to pick up a nice souvenir, this stop merits a full-day excursion since there really is a lot to do here. One of the most popular activities has got to be exploring the fascinating tide pools dotted across the coastline. Here, visitors can get up close with the beautiful wildlife and see small fish, sea cucumbers, hermit crabs and more. Or, for those who like to get active, you can swim, surf or jet ski in the briny blue. Now, to take home a memento of the Southern Californian seascape, we suggest bringing a glass vial or jar with you and filling it with sand or collecting a few rocks or seashells from the beach. This is ideally the most environmentally-friendly way to remember your trip.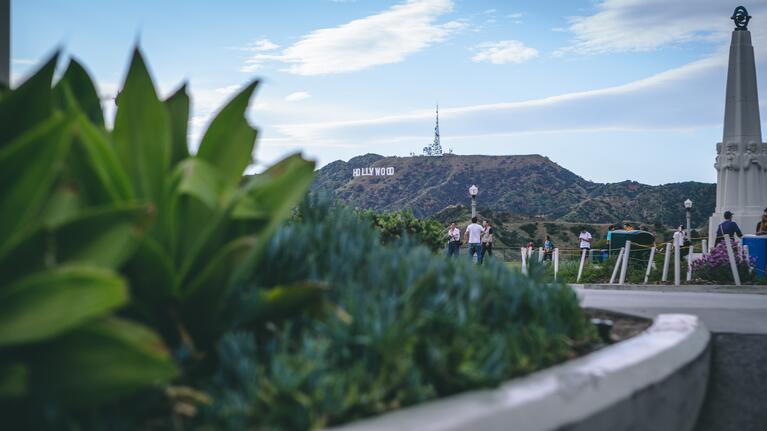 If you're not much of a shopper but want a souvenir to remind you of your time spent in the city, we recommend picking something up at one of L.A.'s top visitor attractions. At least for us, the best place to do this would have to be the Griffith Observatory. Perched atop the south slope of Mount Hollywood in Griffith Park, this iconic city attraction grants panoramic views of the entire L.A. Basin, including Downtown, Hollywood and the Pacific Ocean. This is also one of the best places in the city to hike and catch great views of the Hollywood Sign - so don't forget to bring a camera! After catching a few snaps, head down to the Griffith Observatory's Stellar Emporium Store where you can get some fun items to remind you of the experience. Here you can buy t-shirts, posters, mugs and much more celebrating the iconic Los Angeles skyline. You'll also find nerdy-cool gifts like telescopes and constellation-themed merchandise. 
Or Buy Your Own Oscar!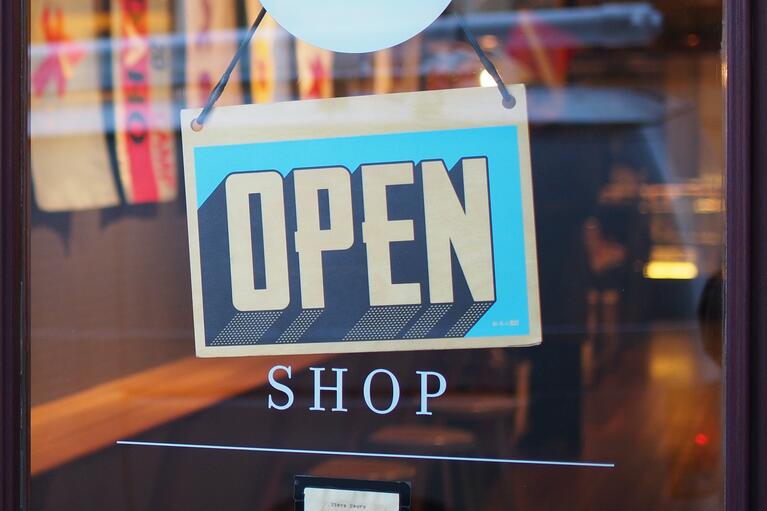 If your favorite part of Los Angeles is all of the glitz and glam, then you just might enjoy the next item on our list. Nestled between the famous cultural landmarks and attractions along Hollywood Boulevard, La La Land (no, not the movie!) is known for punting the very best souvenirs for pop culture lovers and cinephiles alike. This place is the largest gift shop in L.A. - and that's really saying something. Inside, you'll find everything from original movie posters and black-and-white film stills to mock props and clapperboards. If you've ever dreamed of owning your very own Oscar or perhaps a Tony, this is your shot! In addition, you'll also find a lot of cool collectibles and quirky toys on the shelves. Perfect for that one friend who appreciates all things fun and kitschy, this spot has a wide variety of things to choose from. 


No doubt L.A. is a top visitor destination for a reason. In concert with this, the city goes all out with a wide array of markets and stores to make the memories last just that little bit longer. Whether you're looking for unique treasures or just something a little kitschy, there's an L.A. souvenir to suit every taste and budget. Explore the area to its full potential with GoCity's All-Inclusive Pass or Explorer Pass. If you'd like to know more, connect with us on Instagram and Facebook. With Go City, you can see more, for less.