Are you heading to Los Angeles on vacation but don't want to spend all your time in the city? Fortunately, there are plenty of nature spots in and around LA. While on vacation in Los Angeles, make sure to soak up the beautiful weather and spend some time in the great outdoors.
There are so many fun attractions that involve being outside in the best nature spots in Los Angeles, including...
LA Zoo
Santa Monica Beach
Malibu Celebrity Homes Tour
Whale Watching and Dolphin Cruises
Hollywood Hills Hike by Hikes & Bikes

LA

Sunset Cruise by Newport Landing
And many more!
LA

Zoo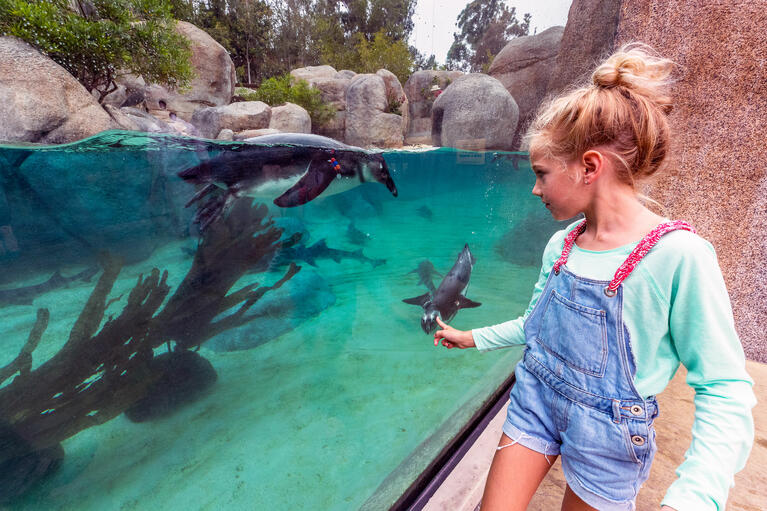 The LA Zoo has so much to see and do, with over 1,000 animals from across the world, including endangered species. When visiting the LA Zoo, you'll get up close and personal with king vultures, wallabies, desert bighorn sheep, Komodo dragons, Colombian rainbow boas, and a Madagascar hissing cockroach.
You also have the chance to learn about conservation. The zoo works in conjunction with organizations across the world to educate about the decreasing populations, habitat destruction, and hunting. Be sure to check out the animal shows and demonstrations!
Top tip: visit the zoo in the morning, as they begin putting animals away around 4PM.
Santa Monica Beach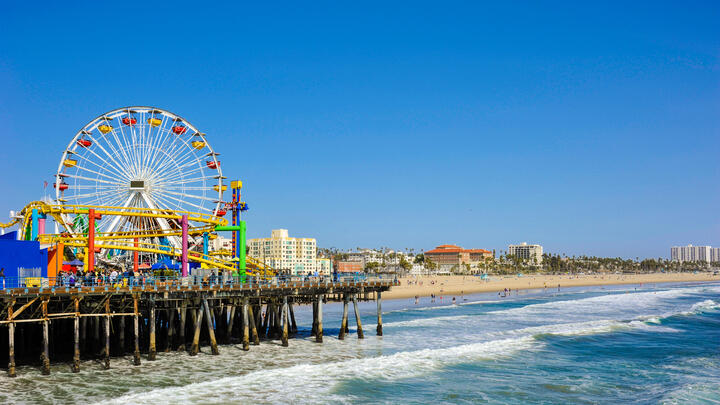 Santa Monica Beach is a must-visit for anyone vacationing in LA. Pacific Park is an amusement park built directly on Santa Monica pier in 1996. It has tons of rides, games, and so much more. Use your pass for unlimited access to the 12 rides at Pacific Park.
Ride the world's only solar-powered Ferris Wheel, or ride a simulator that makes you feel like you're actually surfing. Then, ride a roller coaster at 35 miles per hour with an ocean view before tackling a 9-story tower that takes you 150 feet over Santa Monica Bay and then drops you.
You should definitely consider adding Santa Monica Beach to your LA itinerary – be sure to check out our Pacific Park guide for top tips.
Malibu Celebrity Homes Tour
The Malibu Celebrity Homes Tour is a two-hour guided tour around the beaches of Malibu and the vast beachfront properties, including celebrity homes. The tour takes place in an open-air tour bus that starts at the Santa Monica pier. Your onboard guide will point out top attractions and will give you the inside information on all the stars. This tour makes two stops along the way – Malibu Beach and Malibu Bluffs.
You'll stop at Malibu beach first, then explore the homes around Malibu pier. Malibu Bluffs looks over the Malibu Colony Estates and has an amazing view of the Pacific Ocean. You can see the homes of Leonardo DiCaprio, Bruce Willis, and Cher, just to name a few. Also on the tour, you'll be able to see locations for films such as Planet of the Apes, Iron Man, Baywatch, and more.
If you enjoy sightseeing tours with the chance of catching a celeb or two, check out our guide to LA tours for more suggestions!
Perry's Beach Café and Rentals
Another great opportunity to spend some time outdoors is Perry's Beach Café and Rentals. It has been a part of the beach scene in Los Angeles for over 35 years. Rent a mountain bike or skates for the entire day from Perry's, then head to the beachside café for a bite to eat after biking or skating.
You can explore the Santa Monica beach, Venice Beach, and Venice Canals by bike. Start as early as you wish and bike all day. There is so much to see around here and you never know what you might come across. It's a great way to travel and explore the area – the canals are beautiful and close by.
Whale Watching and Dolphin Cruises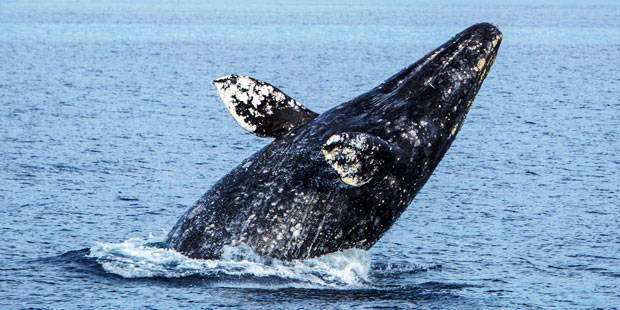 The Whale Watching and Dolphin Cruises is a 2 hour 30-minute marine tour that includes information and commentary from the captain and crew. You'll have the chance to see humpback whales, orcas, and blue whales. The cruise takes you to a marine sanctuary that has 75 miles of protected water teeming with whales and marine life. You can also see dolphins, seals, and even rare whales.
The boat is a 65-foot double-decked ship with a sundeck, indoor and outdoor seating, and a snack bar. The whale and dolphin cruise comes with free use of binoculars and one complimentary drink. The cruise ship was designed specifically for watching marine life, and the captain and crew have been educated in marine biology so will provide you with top insights.
You also have the chance to see the California grey whale, which can weigh as much as 36 tons and be 52 feet long.
Hollywood Hills Hike by Hike & Bike LA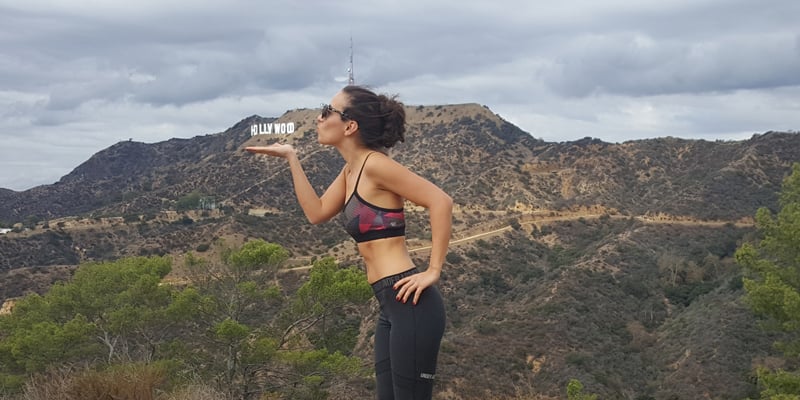 This is a walking tour of the Hollywood Hills that takes up to three hours to complete with a local guide to point out all of the top sights. You'll see the famous Griffith Park Observatory along with some amazing views and photo opportunities. The tour starts in Griffith Park at the Greek Theater, and your guide will tell you all about the glamorous history of Los Angeles.
Along the way, you'll also see the Hollywood sign, downtown LA, Mount Hollywood, and the Forest Lawn Mausoleum. Plus, you'll also hear about the history of the Hollywood Sign and watch videos from movies and TV shows that were filmed in the exact spot you're standing.
The Huntington Library, Art Collection, and Botanical Garden
The Huntington Library, Art Collection and Botanical Garden has been in operation since 1919 and has a foundation in conservation, to protect the art, books, manuscripts, and other materials. It is an institution that has collection-based research and serves scholars, as well as the general public.
Plus, it's home to a massive 8 million manuscripts, over 400,000 reference books, over 400,000 rare books, and over 700,000 pictures. The Huntington Art Collection collection spans over 500 years. It displays sculptures, decorative art, and drawings, and hosts temporary exhibits focusing on masterworks.
Sunset Cruise by Newport Landing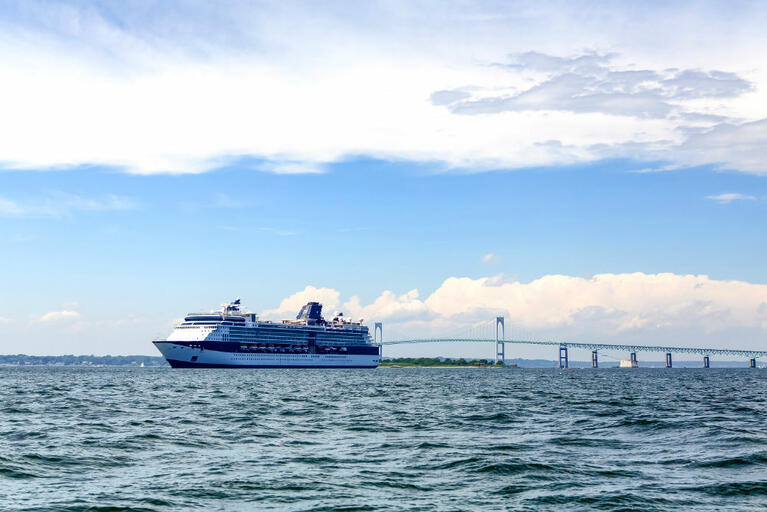 The Sunset Cruise by Newport Landing leaves Newport Bay and sales along the coastline of Newport Beach for 90 minutes. This cruise leaves at sunset while you snack on complimentary chips and salsa. The cruise ship is complete with a full bar so you can enjoy the drink of your choice while sailing along the coast. While the sun is setting, you can see the bonfires twinkling along the sand.
 
Save on admission to LA attractions
So there you go! There are plenty of outdoor attractions that allow you to make the most of the beautiful LA weather. We hope you consider adding a few of these LA attractions to your vacation itinerary. Also, why not make the most of the sunshine and take a day trip out of the city? Check out our best day trips from LA guide for some ideas.
Remember, using your pass for Los Angeles means you can save on admission vs gate price.
Be sure to share your snaps with us on Instagram and Facebook and follow @GoCity for top tips and itineraries.